We're all working from home these days, and that has led to some...makeshift office spaces. I personally have dragged no less than three different chairs to my dining room table trying to find one that feels good. Since it looks like we might be in it for the long haul, it's time to find the best desk chair for your work.
While there are different schools of thought around what makes the best desk chair, there's no denying its importance . You want something that will be comfortable and won't give you back or neck pain. It also helps if it's a little bit stylish.
We hope you find these products as awesome as we do. Just an FYI: We are a participant in the Amazon affiliate program, and may receive a share of sales from links on this page. Prices on Amazon fluctuate so anything mentioned below might change as soon we publish it!
But who has the time to go searching across the internet for the best chair?
Oh, that's right, we do. And we're sharing our best desk chair finds with you. Check out these top 10 so that you can work in comfort.
We hope you find these products as awesome as we do. Just an FYI: We are a participant in the Amazon affiliate program, and Brainjolt may receive a share of sales from links on this page.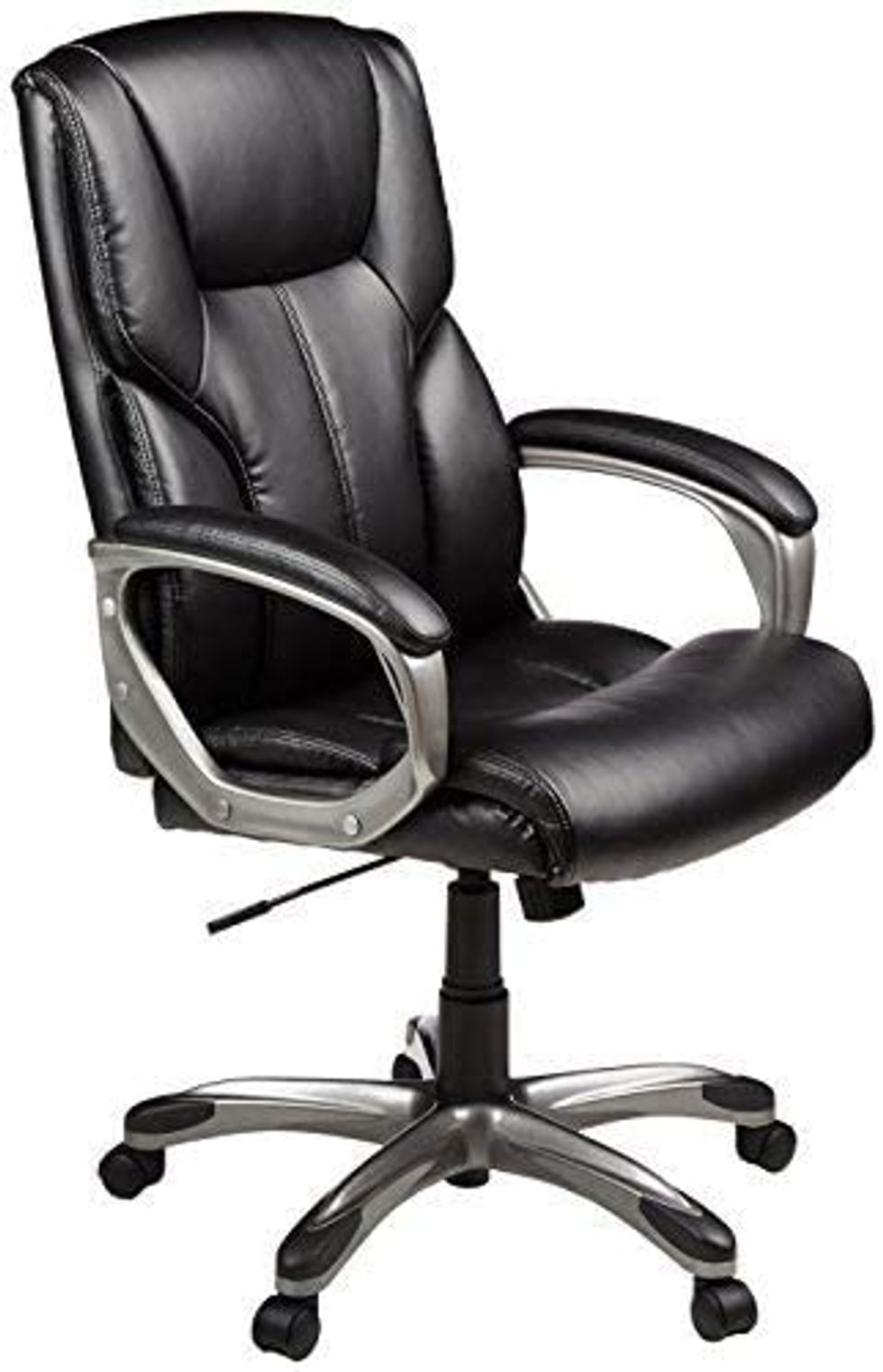 via: Amazon
Now some people might think that they're too good for the Amazon Basics brand, but those people are wrong. There's a reason that this chair hits the first spot on our list: it's got over 11,000 reviews and comes in at 4.5 stars, which means that it's doing something right.
There's nothing about this chair that will be unexpected or weird: Amazon takes basic products and makes them incredibly well. This desk chair is no different. A sleek black with a classic design, it's affordable and dependable.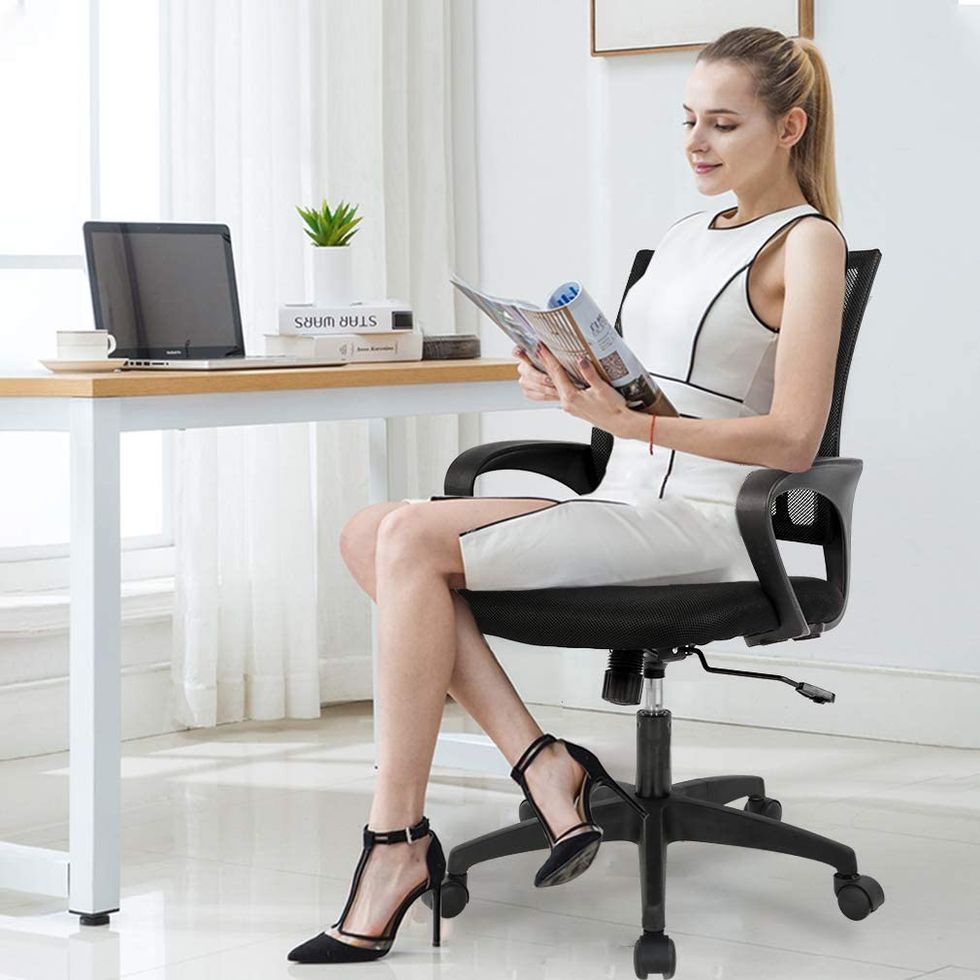 via: Amazon
Maybe you don't want a chair that's quite so solid as the Amazon Basic. You want a low cost option that will support your back without taking over the room. Oh, and maybe you want it in pink. Or green. Or orange.
BestOffice Store
has this solid mesh backed desk chair that comes in eight different colors, so no matter how you've decorated your office it will fit in. It's perfect if you need something to fit into your office nook at home.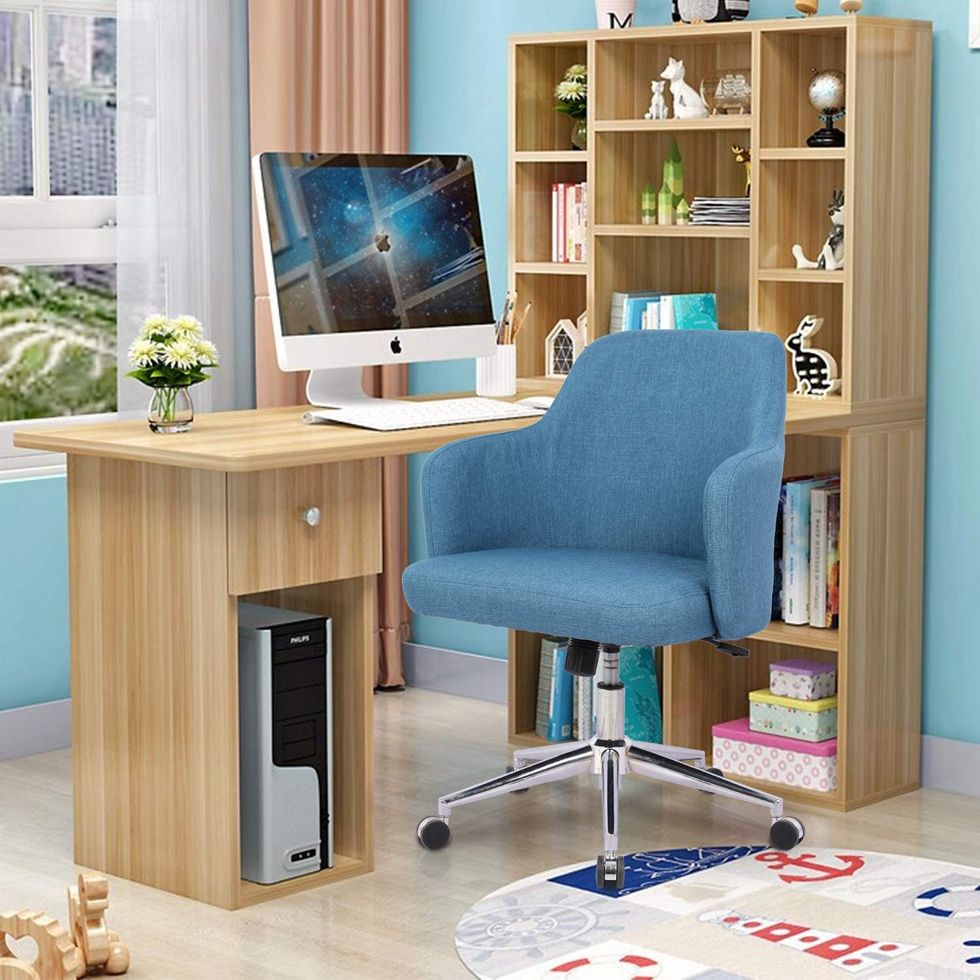 via: Amazon
Let's be honest: sometimes desk chairs can look a bit too utilitarian. This
sweet little number
doesn't have that problem. It's got personality, it's got style, and it's got comfort. Everything a dream desk chair needs. Unlike most plastic chairs, this one doesn't have the feeling that it's been built exclusively for function. It has a softer feel to it thanks to the beautiful fabric. And it has three different color options, all of which are gorgeous.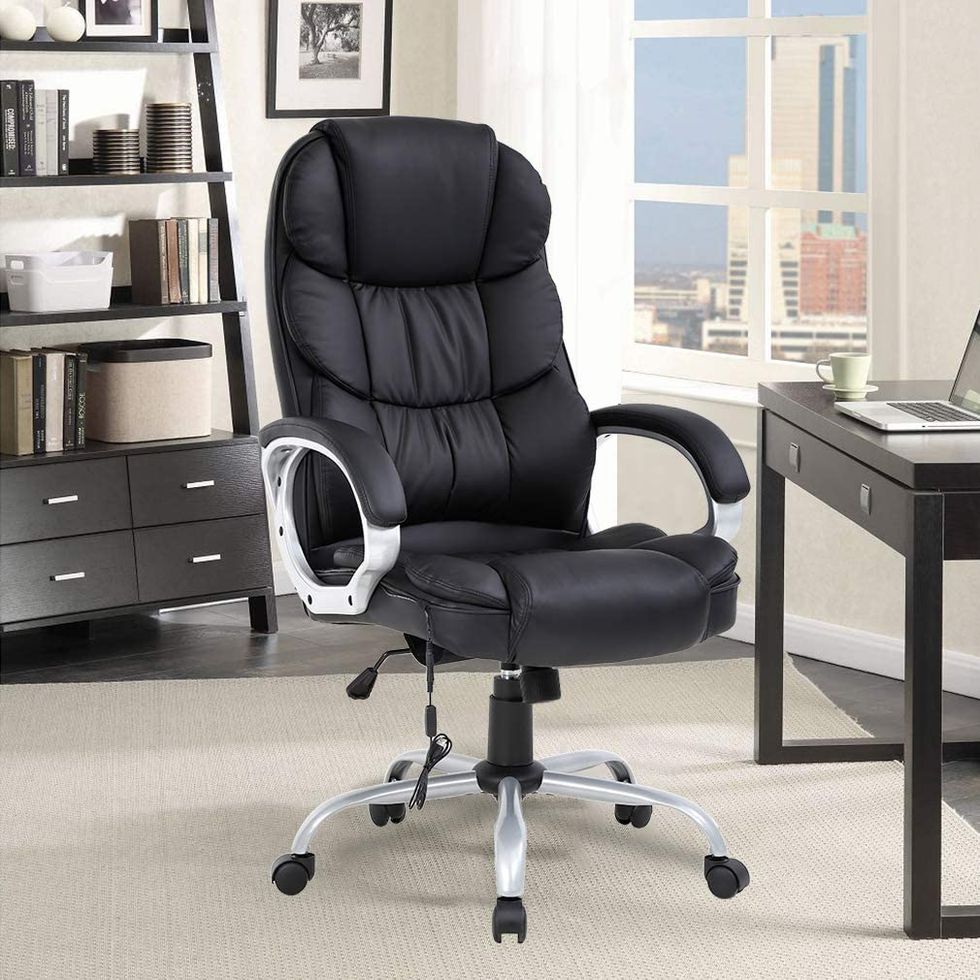 via: Amazon
Did we mention that one of our priorities in choosing these desk chairs was comfort? Here's where we take that to the next level. At first glance
this chair
looks like a normal office chair with some good padding. But look closer my friend. This chair will massage your back while you work. This desk chair is truly one of luxury, without the luxury price tag.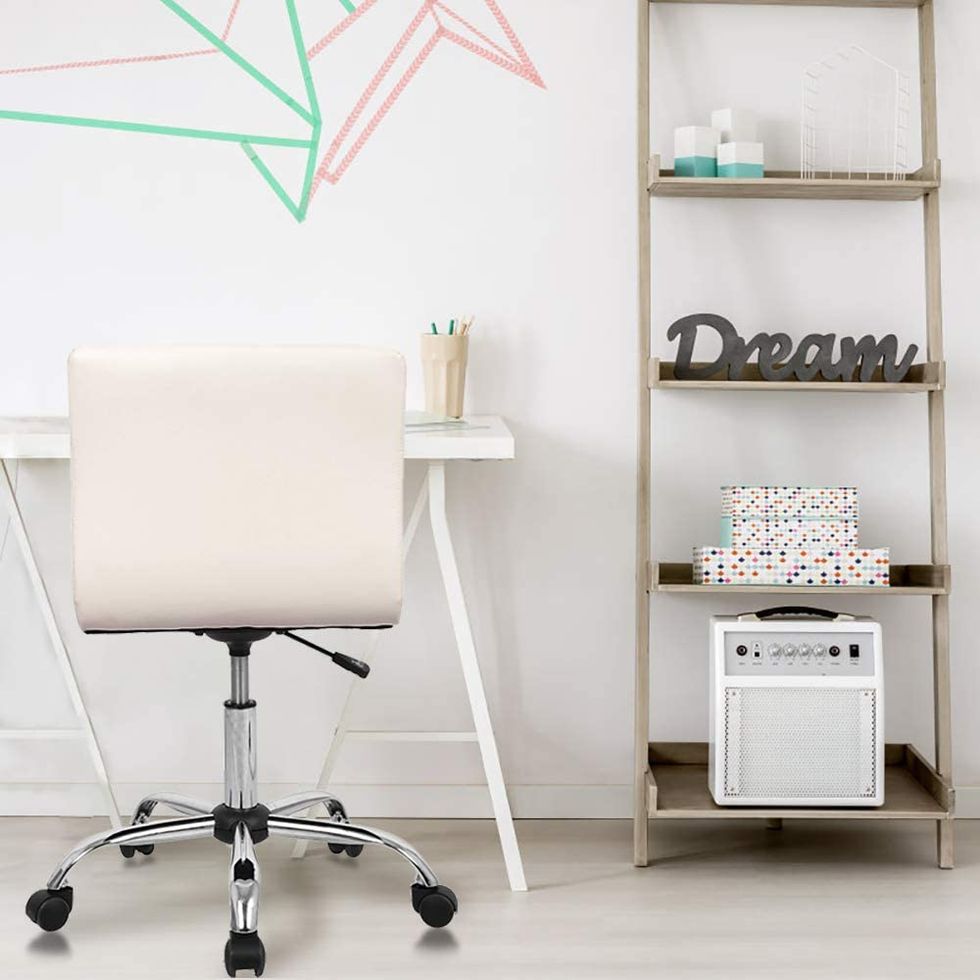 via: Amazon
Time for a quick swing in the opposite direction: minimalism.
This chair
is the best desk chair for you if you don't want a hulking behemoth taking up half your room. If you have a minimal style, and want a chair that lets you engage your body for good posture, this armless beauty is perfect for you. Plus every review mentions how comfy it is, which is the most important.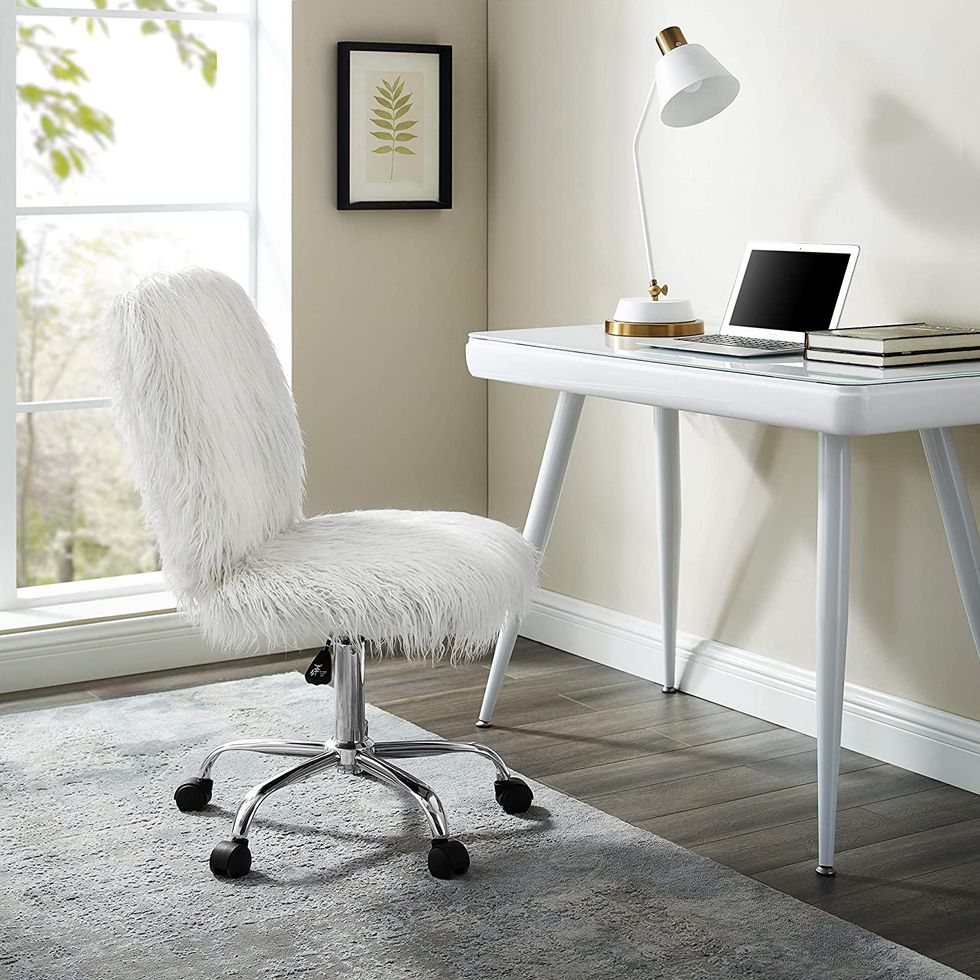 via: Amazon
We get it:
this chair
won't be for everyone. But we had to add one desk chair that has a bit more personality, and when we saw this it was the clear winner. It's so soft and fluffy, and if you're a fan of faux fur it will be perfect. It's bold, a statement piece, and so so cute.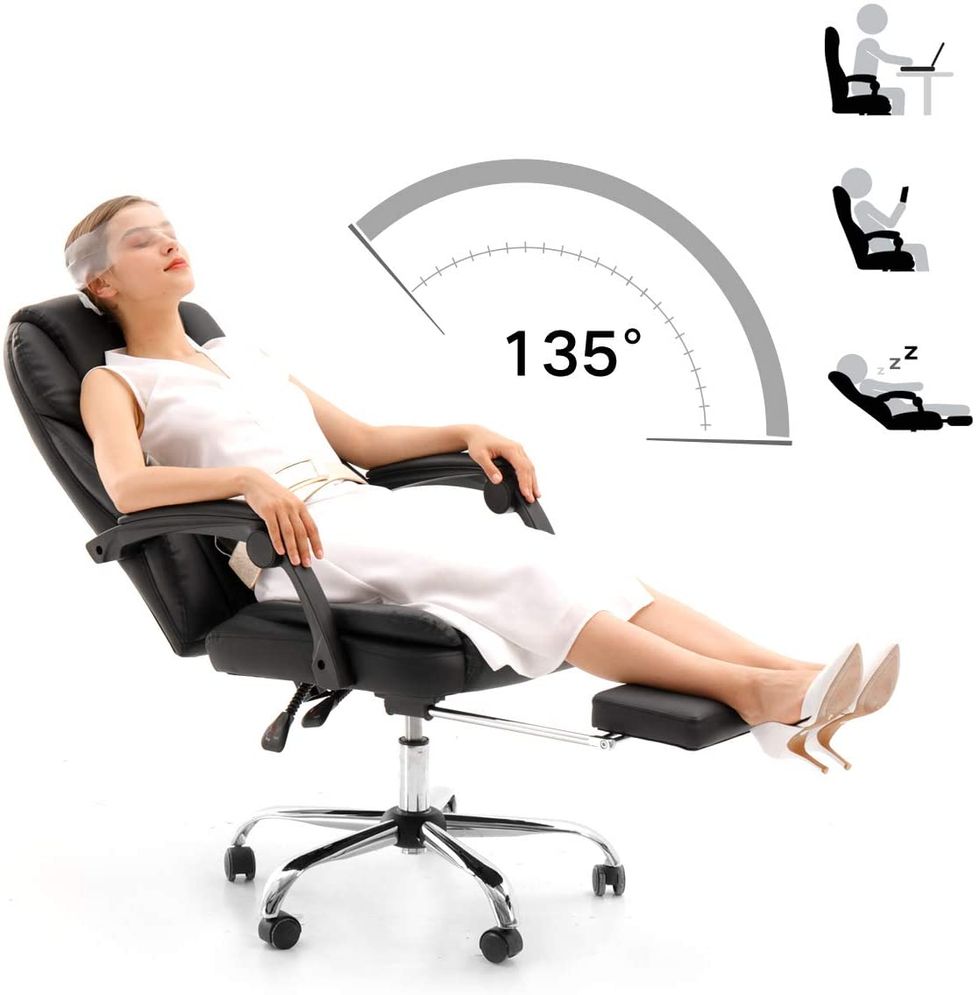 via: Amazon
Ok, maybe it's
technically
best practice to do your work while sitting upright, but my personal opinion is that a nice recline is the only way to sit at a desk. Most desk chairs require you to sit upright with your feet on the floor, and some of us just need a little more support than that. Thanks to the footrest and adjustable back,
this chair
is a great option if you hate being upright. Relax while you work. You've earned it.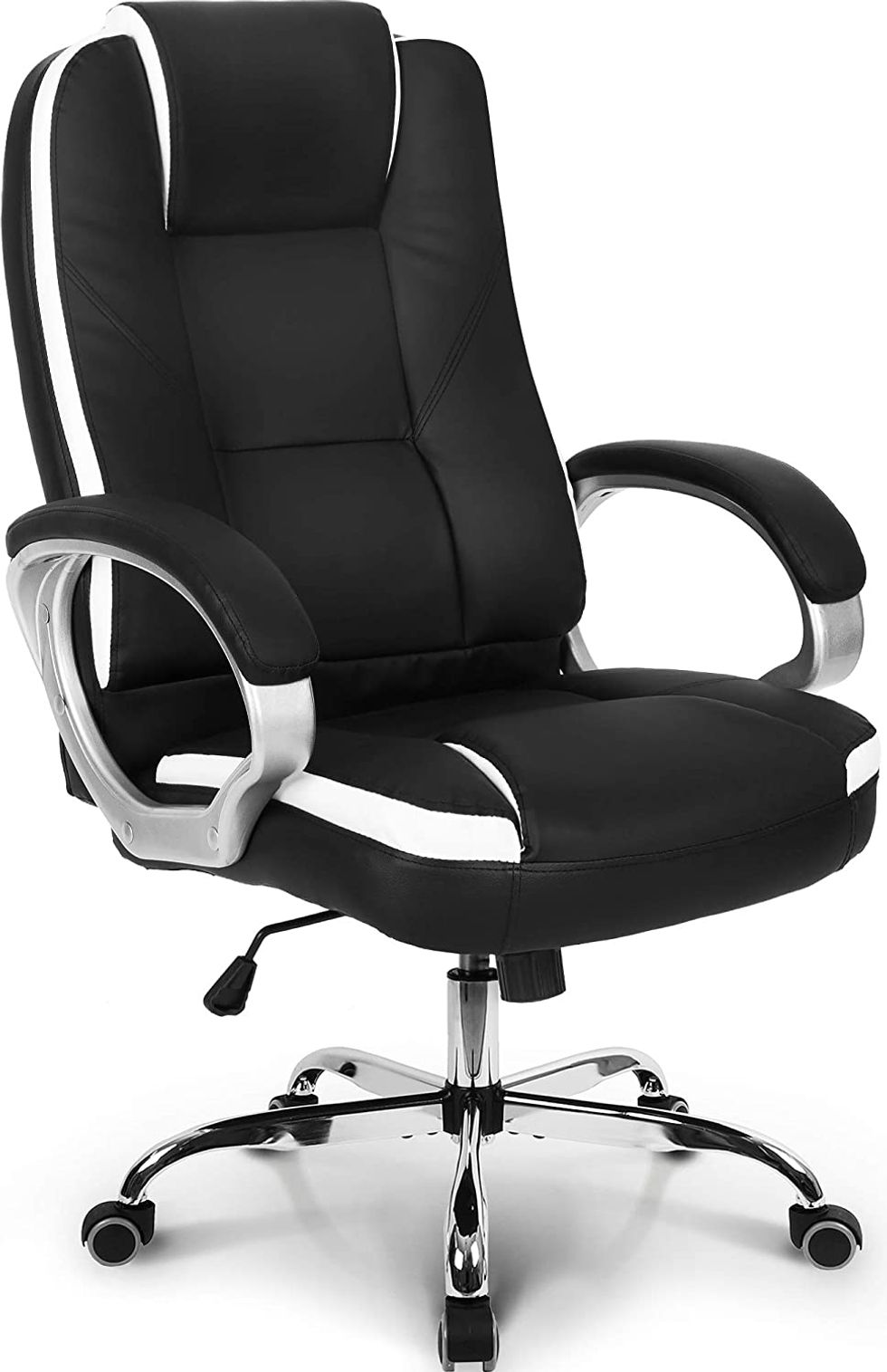 via: Amazon
If there's one group of people who have perfected sitting at a desk for hours on end, it's gamers. Gaming chair technology has long outpaced desk chair technology, so if you want the best desk chair, talk to the gamers. This
particular gaming chair
has the look of a professional desk chair, and comes in at a nice entry level price point, so even if you're not leet (yet), this is still a great option for your desk chair.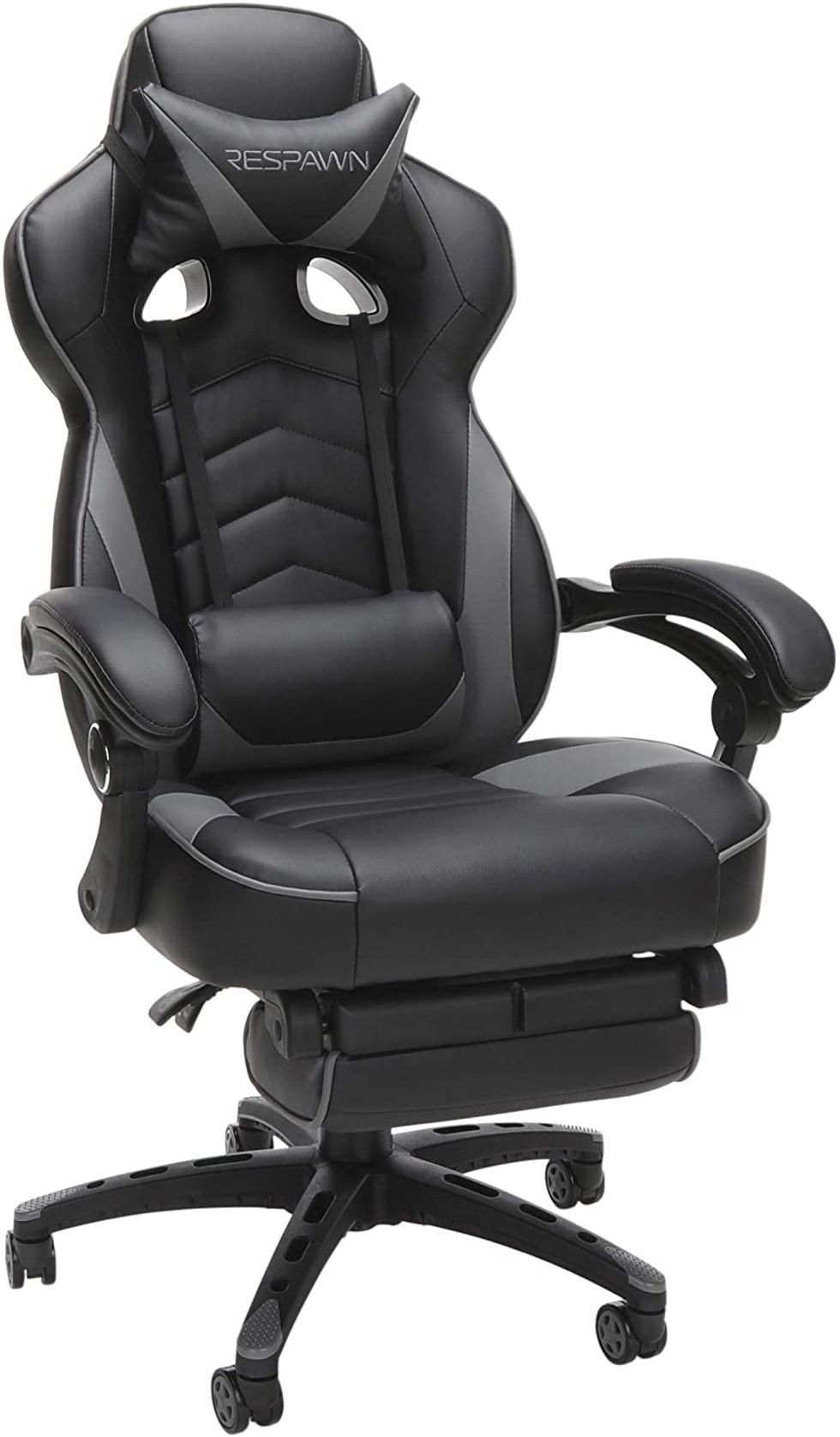 via: Amazon
If you want to take gaming chairs to the next level,
this option
has a lot of added features that make it comfortable and good for long-term use. And there's nothing that says you can't look like a gamer while you sit at your desk. Check out the recline, the footrest, and the extra pillows to make sure you're supported exactly the way you need to be while you work. And if you find that the same position isn't perfect all day long? You can just change it!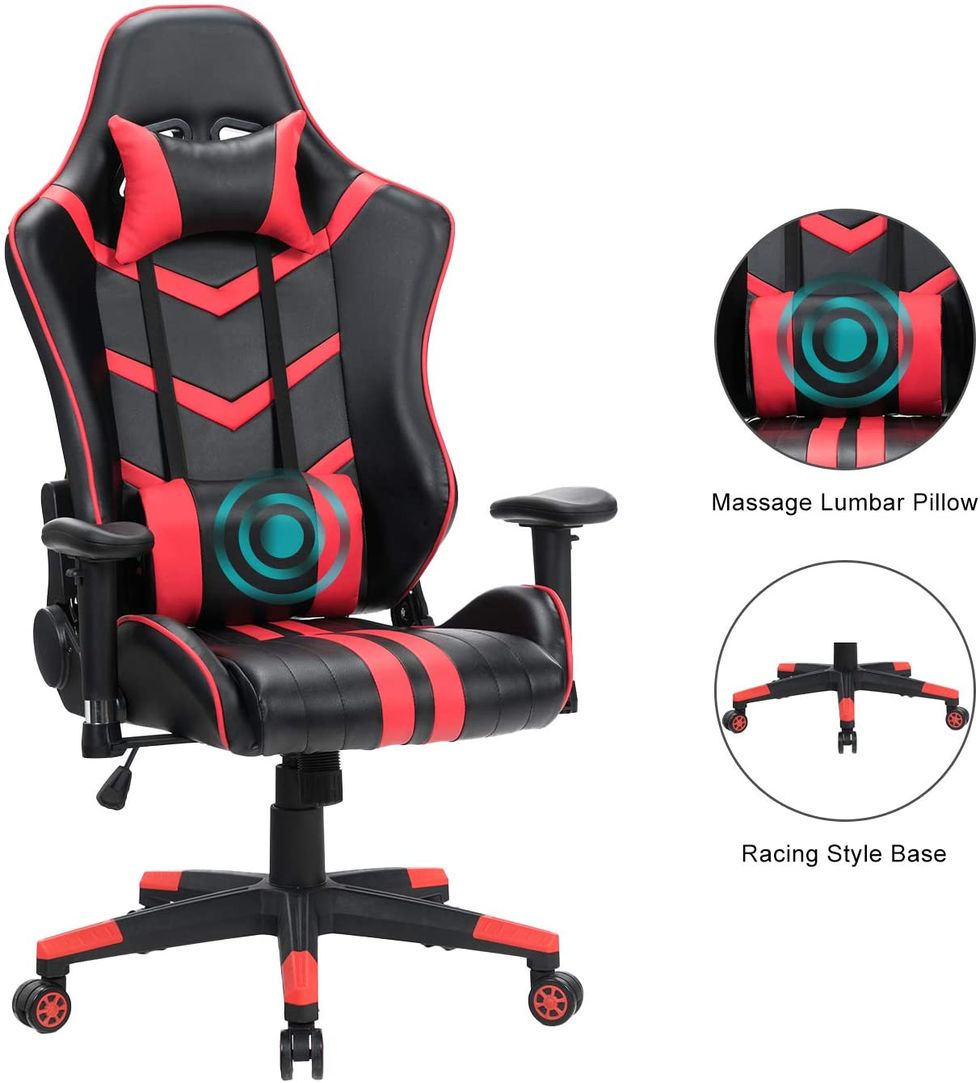 via: Amazon
This one's for the real gamers. Just kidding, it's for people who want an incredibly comfortable desk chair while
looking
like a real gamer. Those red stripes give it some serious personality, but the true secret lies in the massage pillow. It's ideal for long projects that keep you at your desk for hours. No matter what, you'll stay comfortable and supported.