The entire gaming community has been eagerly anticipating the release of the PS5, and one woman has used this to her advantage by setting up the cruelest prank...
As we all know, the PS5 is set to be released tomorrow...
One more day until we hit that power button. #PS5 https://t.co/jVi5tEBvoD

— PlayStation (@PlayStation) 1605107532.0
And for some of us, it's the only thing getting us through the year.
Although one man's dreams got shattered after his girlfriend did something unthinkable...
And she even decided to post the whole thing online. It's enough to bring any gamer to tears...
Now, the PlayStation first launched in 1994.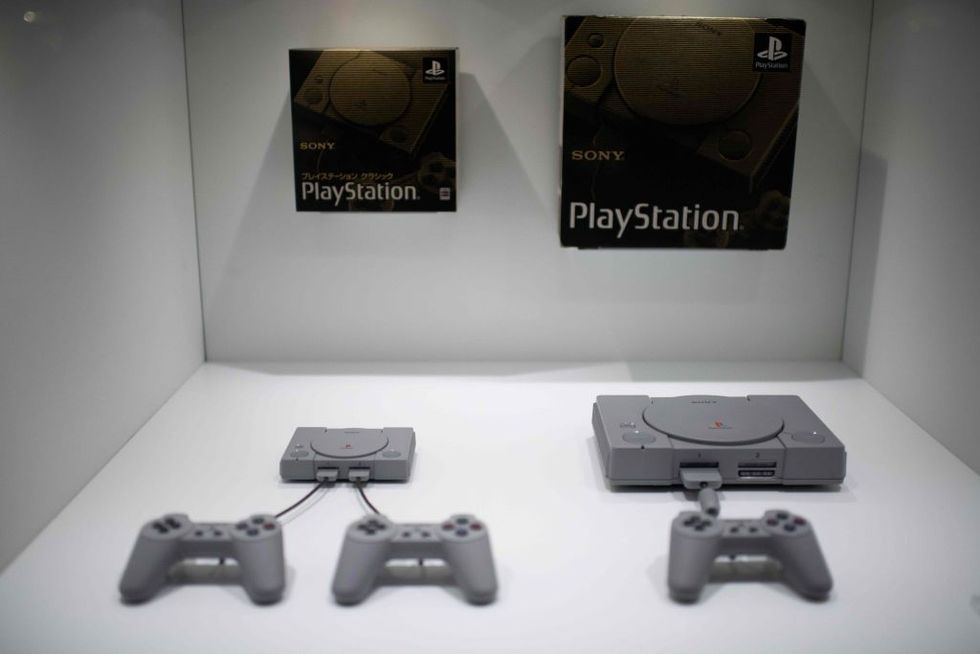 via: Getty Images
Fast-forward twenty-six-years, the PlayStation has since had 8 different generations including many other pieces of hardware and add-ons.
PlayStation 4 was announced in 2013...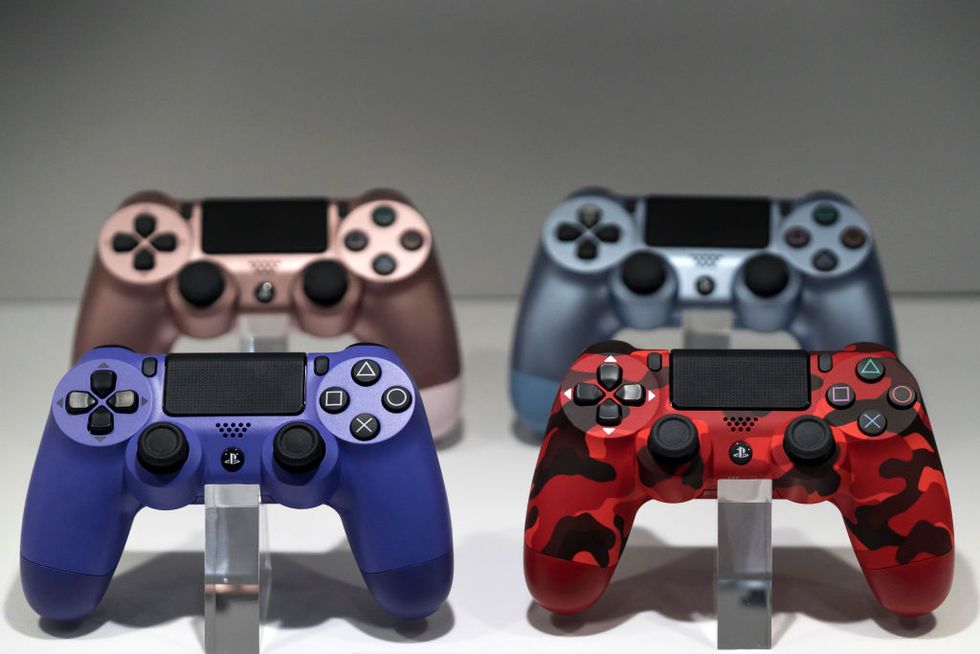 via: Getty Images
And this was also when the PlayStation App was introduced, allowing users to use their smartphones and tablets as a second screen to enhance gameplay.
The technology now used is truly amazing...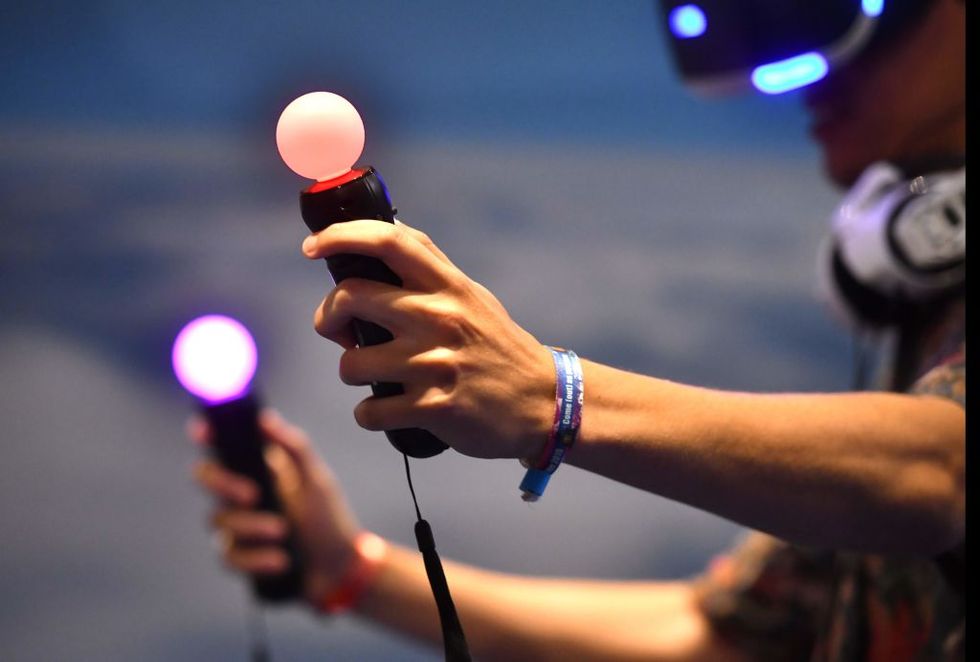 via: Getty Images
And Sony is now one of the leading technology companies in the world.
With the PlayStation 4 being a little bit on the rusty side...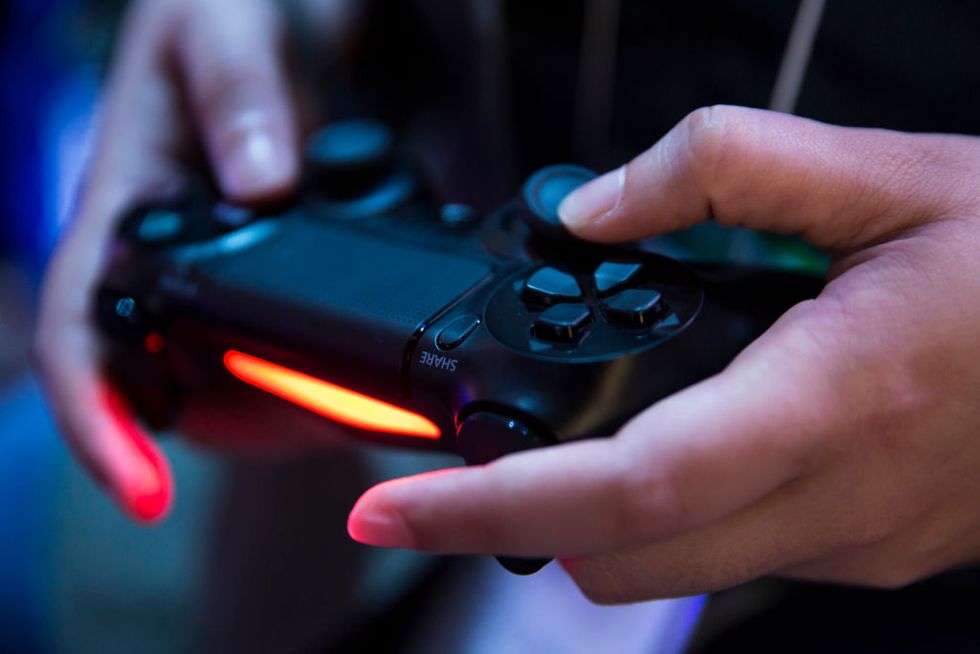 via: Getty Images
Fans have been eagerly anticipating the release of the new generation PlayStation.
And now, the wait is very nearly over!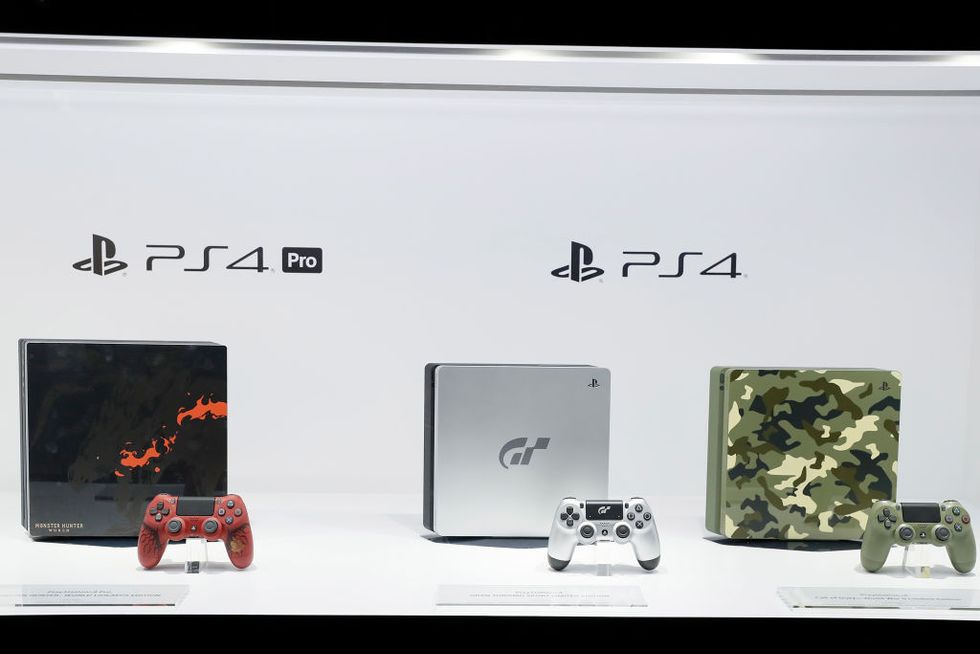 via: Getty Images
In April of last year, it was
announced
by video game designer Mark Cerny that the PlayStation 5 will be coming in 2020... and that very day will arrive tomorrow.
In the build-up for the new console...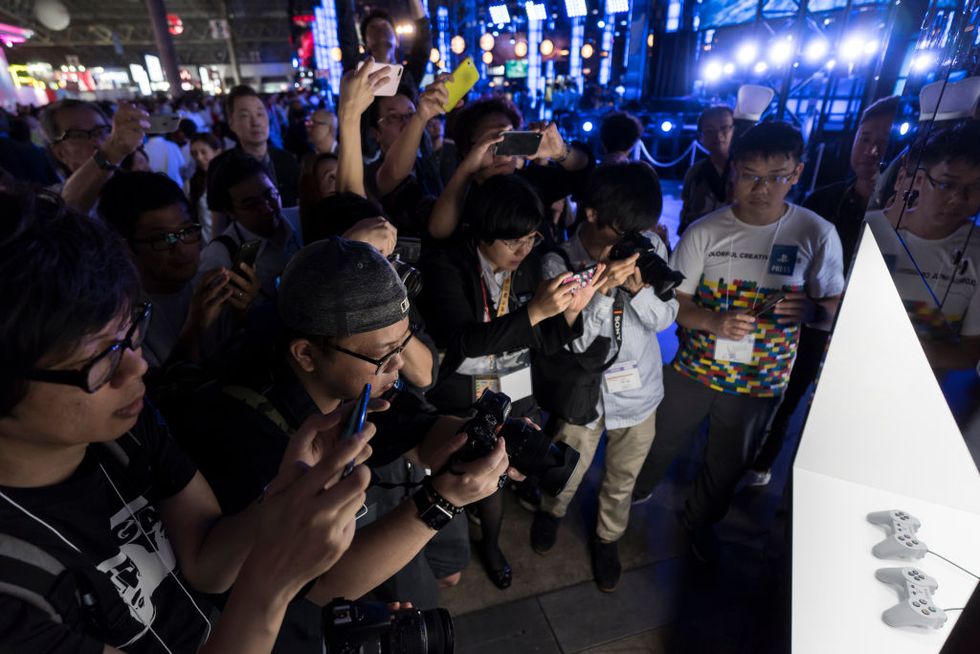 via: Getty Images
It didn't take long for some secretive details to be leaked online.
From what the leaks suggested, things sound pretty interesting...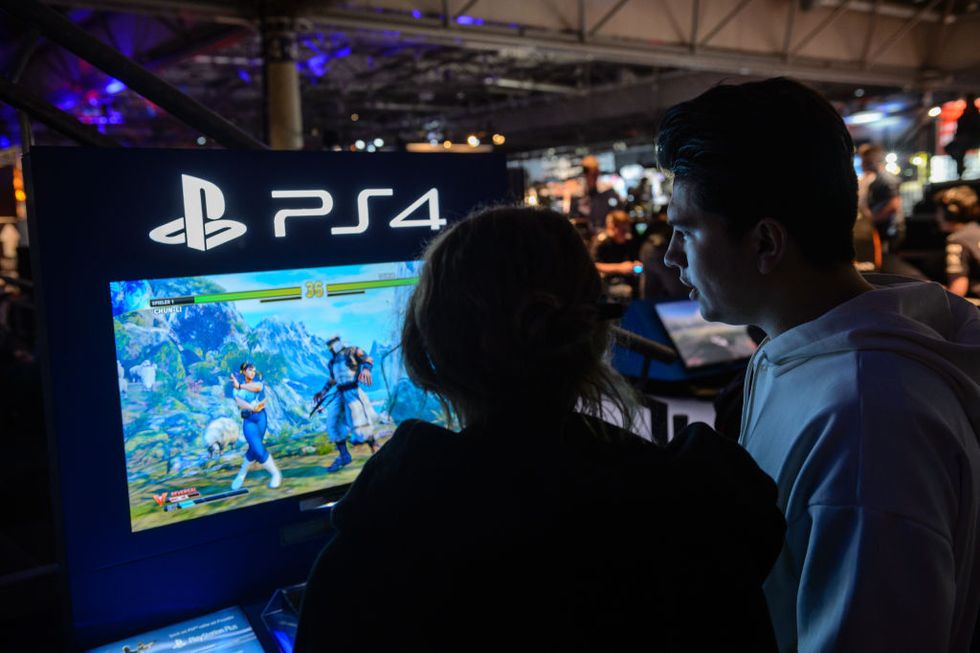 via: Getty Images
The PlayStation 5 will support 4K gaming at launch and will go on to support 8K, as well as being compatible with all old PS4 games, which is a lifesaver.
Playstation fist revealed the console on June 4th...
Tomorrow at 4pm GMT / 5pm CET, PS5 lead system architect Mark Cerny provides a deep dive into PS5's system architec… https://t.co/P1rVddWUMZ

— PlayStation Europe (@PlayStation Europe) 1584446575.0
And it's felt like a lifetime ever since.
And for one man in particular, the agony has been rolled out even more after his girlfriend used the new PS5 to her advantage, finding the perfect way to prank her boyfriend...
Luke Coburn said he couldn't believe it when his girlfriend, Rebecca Redbourn, sent him a text showing a PS5 in their hallway.
Rebecca sent this iMessage to Luke:
"Omg look what just got delivered. The box is huge!!! How am I supposed to hide that until Christmas?!"
Before sending another message saying: "Omg!!! Ignore that. I was supposed to send that to Kathie [her sister]."
Luke couldn't believe his luck, replying with: "You best be f***ing joking."
Rebecca continued to get Luke's hopes up with more pictures of the console...
Even going as far as apologizing for ruining the surprise.
Luke said: "F*** sake I've gone all weird haha I love you so much aye I don't deserve that though!"
"An[d] how the f*** do I stay away from it for a month and not just that how the f*** do I match that for you hahaha."
But Rebecca couldn't keep it going...
Coming clean about it all, and sharing the whole prank online, which has understandably gone viral.
Rebecca said: "We will still have an amazing Christmas"...
"Although, I don't think Luke will be happy unwrapping a pair of socks rather than the PS5 he was expecting." Keep scrolling to see his hilarious reaction for yourself...
When asked why she did it, she responded...
"He's such a wind-up, we've been together almost 4 years now and he's constantly playing pranks around the house. "Mainly jumping out on me and recording my reaction and using fake spiders to scare me. Now we've got 2 young boys, he gets them involved too. I am outnumbered."
She admitted she expects Luke to get her back just as big...
"Luke has already admitted that nothing he will do [to prank me] can top this but I know that won't stop him. He will do everything to come up with something bigger and better." Luke added: "I'm still a bit gutted about it. I'm starting to see the funny side, but obviously, she had me a good one.
He continued...
"I was a bit sceptical at first but then when she sent me a photo of it behind the bedroom door upstairs, that's when I believed her even more. "I was telling everyone at work and showing them the picture of the PlayStation 5 she got me. "Obviously I said how much I love it and don't deserve it, and I couldn't believe it. She messaged me then saying she couldn't keep it going anymore and it was an Instagram filter."
He was gutted...
"I was gutted when she made that reveal. I still didn't know if she was trying to cover her tracks or not and she had gotten me it, but then I looked on Instagram and saw it was a filter. "It all confirmed for me then and sunk in. I had to go and tell the boys that she had me a good one. They were all in tears laughing, especially the men."
Check out the whole prank below...
"I'm definitely going to plan a good revenge, it's just what. How do I top it? She's gone viral with it." I don't think he could ever! Keep scrolling for more on PlayStation...