These Peeps by CarbonKlean Are A Must-Have For Glasses-Wearers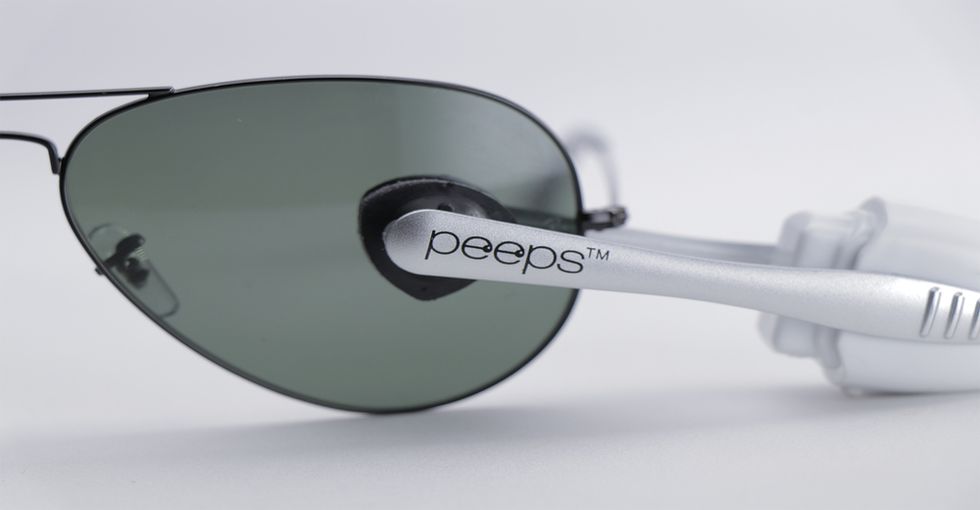 Here's an embarrassing admission: I think I may be greasier than most people. Why else would my glasses constantly be so smudged? Okay, so I probably could take better care of my glasses, but even when I do remember to put them in their case when I'm not wearing them they still wind up smudged to the point where I can't even see out of them. And that little cleaning cloth? It just smears the smudges around. Not helpful. Thank goodness for
Peeps by CarbonKlean,
 the handy eyeglass cleaning gadget that sends smudges packing.
Peeps by CarbonKlean uses advanced technology to buff away smudges in one quick swipe.
The microfiber cleaning pads and invisible, all-natural cleaning formula leave glasses spotless without harming the integrity of the lenses. It also comes with a built-in retractable brush to remove dust and grit from your frames. Plus, it's small enough to throw into your bag and forget about until you really need it. Oh, and speaking of glasses, wouldn't it be nice to renew your prescription without having to go into the eye doctor? Now you can with
EyeQue
!