Unless you're an Olympian training 24/7 for a specific athletic discipline, chances are your workouts and exercise routines are holistically designed to give you a full-body workout. Running, jumping, indoor, outdoor, yoga, pilates - the types of workouts you do change day-to-day, so it makes sense that you'd want a pair of shoes tailor-made for versatility .
Below is a top-10 list of the best workout/athletic shoes for every type of activity! You can wear these trainers and tennis shoes on your run and your trip to the grocery store. We've scoured the best the foot-market has to offer and have carefully curated a definitive list of the best shoes to go on your feet.
We hope you find these products as awesome as we do. Just an FYI: We are a participant in the Amazon affiliate program, and may receive a share of sales from links on this page. Prices on Amazon fluctuate so anything mentioned below might change as soon we publish it!
Don't go all-in on a shoe that's specifically designed for one surface (sorry, cleats). Say goodbye to indoor court-shoes with no traction for the outside world. Open up your eyes - and your wallet - to this list of the best workout shoes to wear to the gym and everywhere else! You can walk a mile in someone else's shoes...or you could just buy your own.
We hope you find these handy products as awesome as we do. Just an FYI: 22Words is a participant in the Amazon affiliate program, and may receive a share of sales from links on this page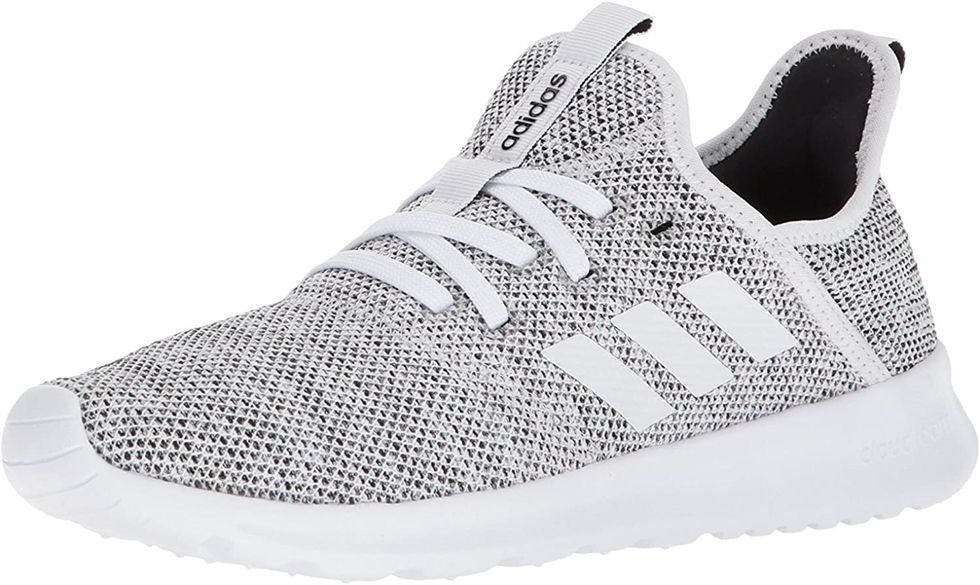 via: Amazon
The Gold Medal of this footrace goes to none other than the reigning king of athletic wear,
Adidas
! This cloud foam running shoe feels exactly as it sounds - like you're running on a cloud. The supreme comfort and arch support feels like a second pair of feet. You won't want to take these babies off - even in bed!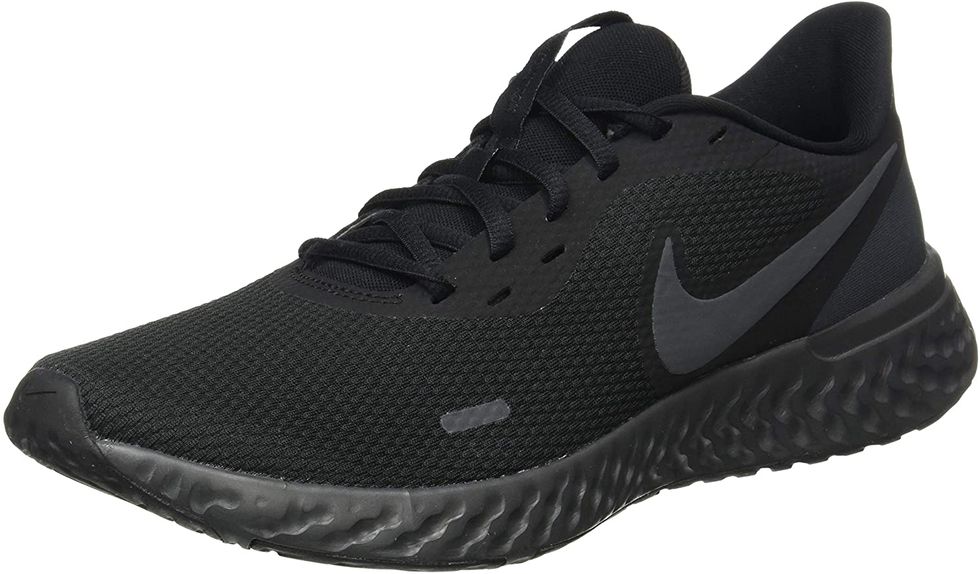 via: Amazon
NIKE
clocks in at 2nd place with this streamlined, minimalist cushion sneaker. Extend your stride and max out no matter the workout! Constructed of lightweight knit textile. Traction for a wide variety of surfaces!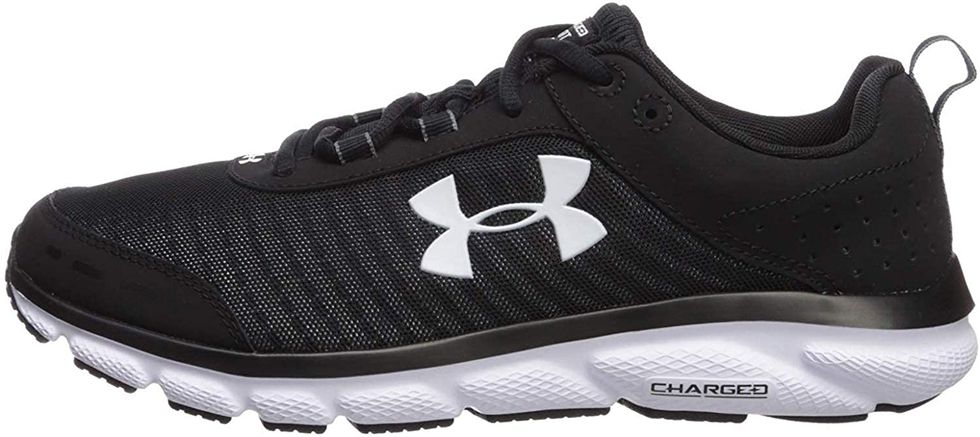 via: Amazon
Under Armour
brings comfort and durability to the table with this pair of versatile running shoes. Don't sacrifice comfort for performance, or vice versa. These kicks can handle a variety of surfaces and the traction can't be beaten! Lock in your midfoot and get your sweat on.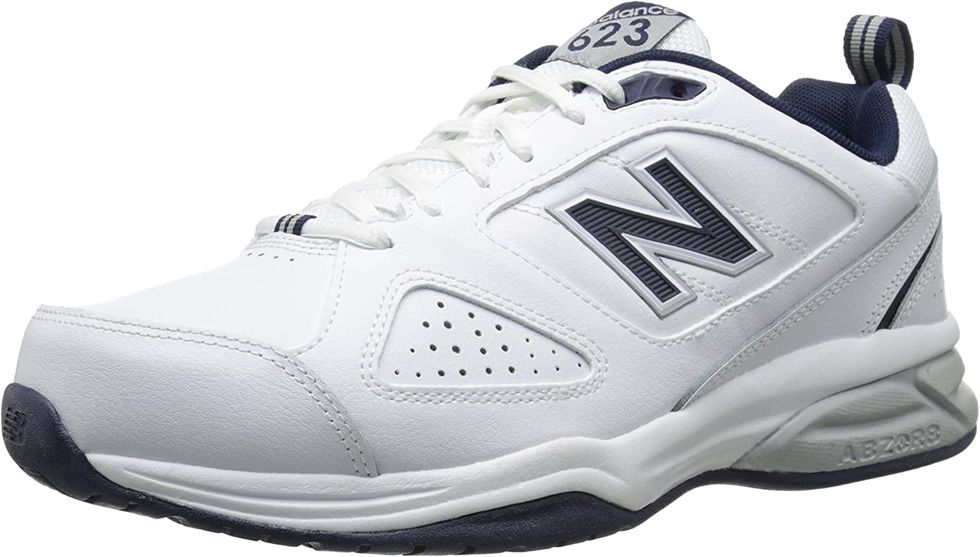 via: Amazon
For a classic cross trainer with full arch support, go no further than this signature pair of sneakers from
New Balance
. Chances are you've owned a pair of these back in the day. They were affordable then and still are now! Combine incomparable comfort with a cloud-like foam footbed, and you've got yourself a pair of shoes you won't wanna put away anytime soon.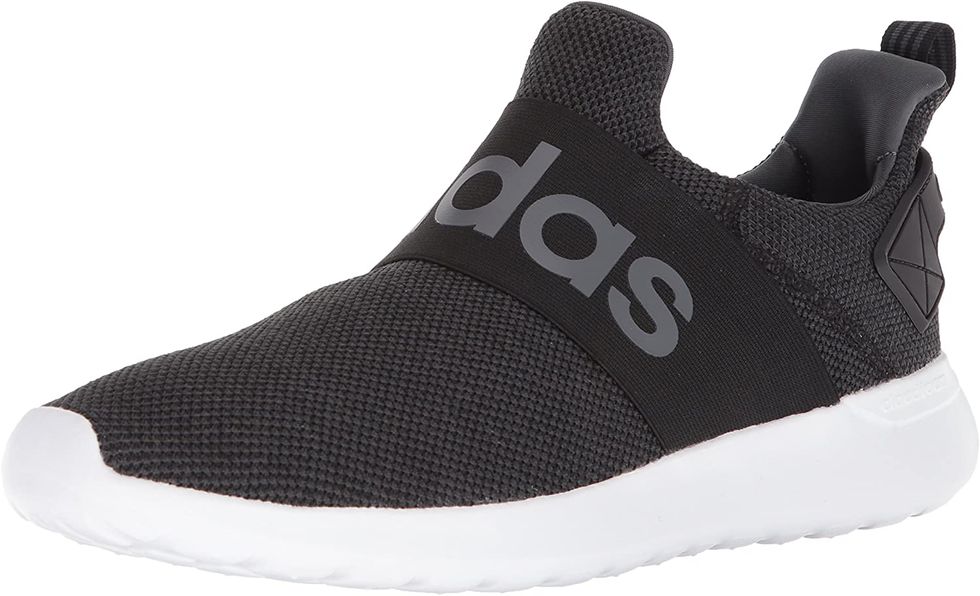 via: Amazon
100% synthetic, modern design. Run into the future with this stylish set of kicks from
Adidas
. Lightweight construction will make you feel like you're barefoot!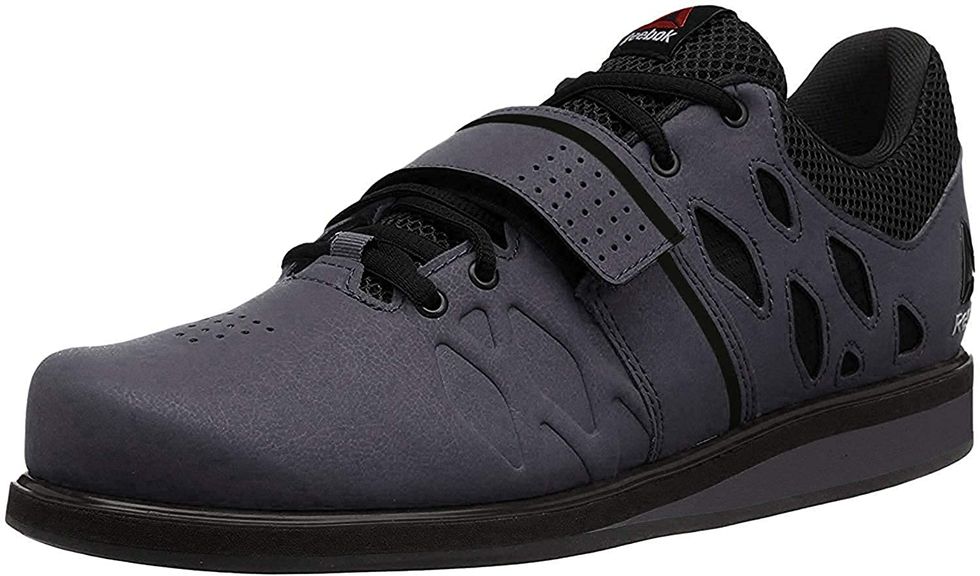 via: Amazon
These
sturdy
weightlifting sneakers can easily double as everyday athletic wear! Strap your feet in and get ready for otherworldly comfort with hook-and-loop velcro closures. Efficient arch support and breathability! These shoes are a must-buy.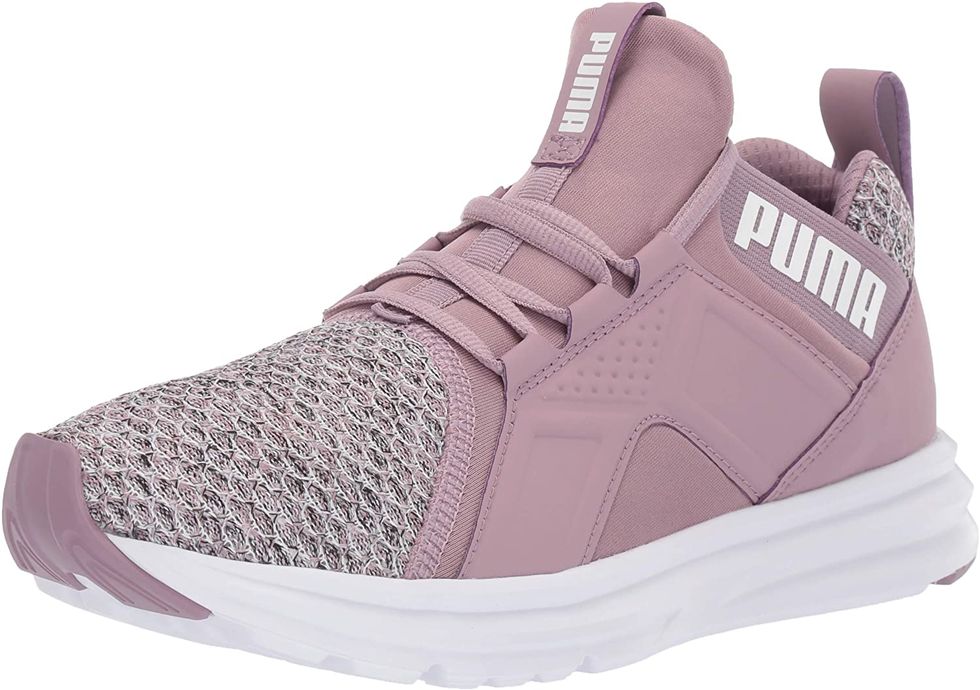 via: Amazon
Shaft measures approximately low-top from arch on
this
performance sneaker ergonomically designed for long-lasting comfort. Available in a variety of relaxed pastel colors. Run to these shoes before they jog away!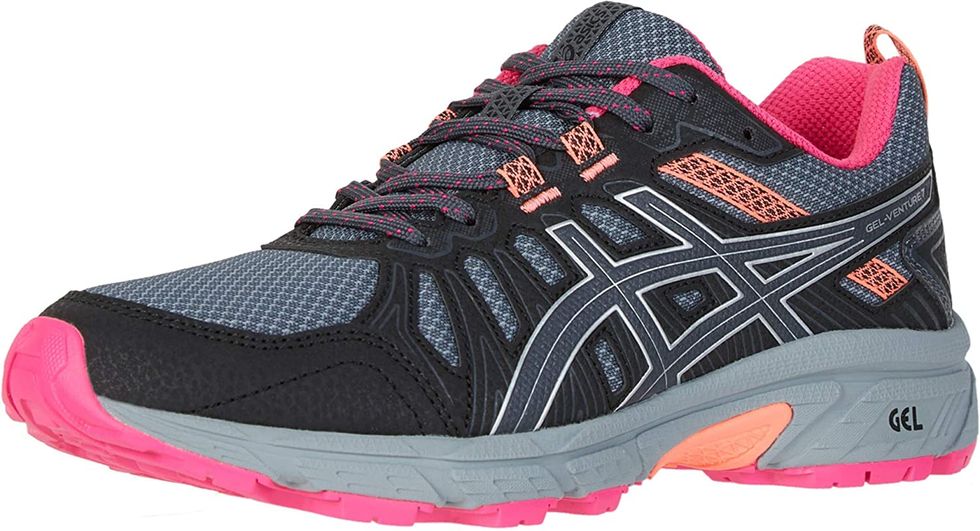 via: Amazon
ASICS
brings the heat with these fun, colorful sneakers featuring a rearfoot GEL cushioning system and an Ortholite sockliner. Smoothly transition from impact to midstance with these classic trainers that have kept Asics in the running game for decades.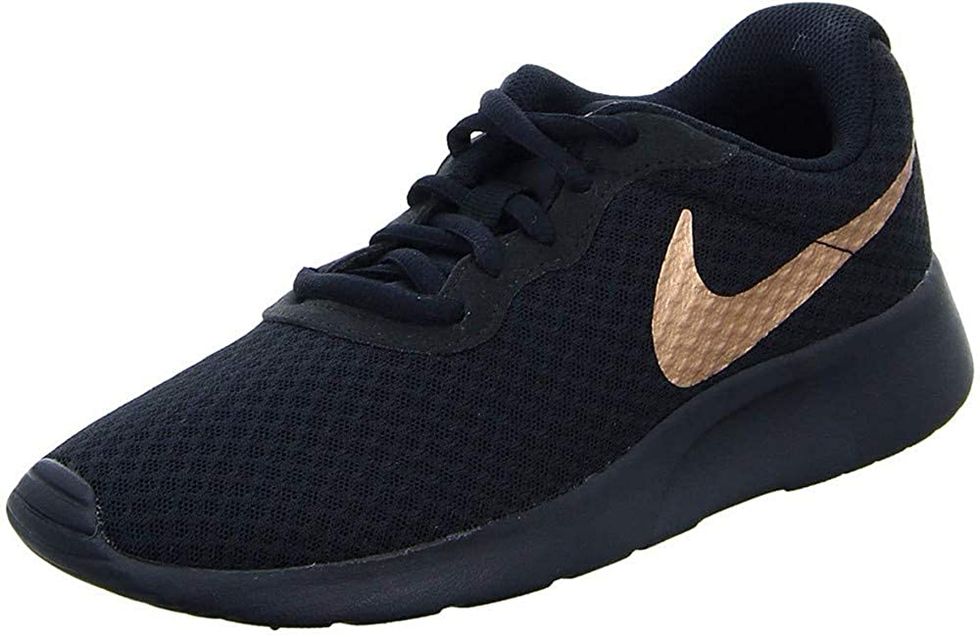 via: Amazon
Turn heads with the iconic
NIKE
swoosh when fly by in these incredibly comfortable and supportive trainers. Perfect for everyday wear in addition to hardcore conditioning. Your mind is ready - how about your feet?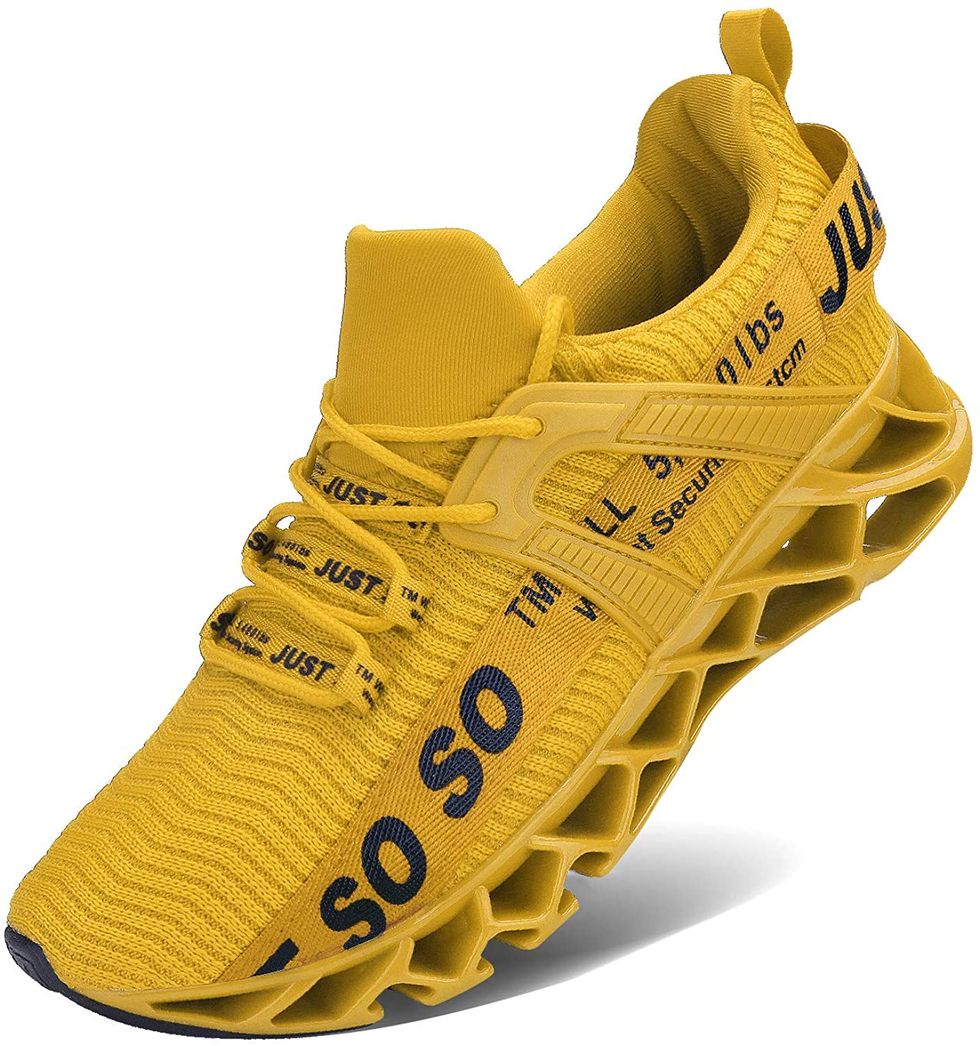 via: Amazon
The lightweight knitted mesh will keep your paws comfortable and supported for your daily walk - and if you happen to break into a sprint. Be ready for whatever life throws your way with these stylish and bright
honeycomb-sole sneakers.