So you've got your at-home mani-pedi well underway, complete with your favorite shade of nail polish. But you have to dry your nails once you've finished painting them. And if you don't have anything to help your nails dry, it's a long, boring process that can easily result in messing up a nail or two. That's why you should invest in a good nail dryer fan!
To help you out, we've compiled a list of Amazon's top nail fans and dryers. It's important to pick the gadget that'll work best for you, even in a matter as simple as drying nails! So check out the manicure -finishing gadgets out there. Your next mani-pedi night will be surprisingly simple and flawless.
We hope you find these products as awesome as we do. Just an FYI: We are a participant in the Amazon affiliate program, and may receive a share of sales from links on this page. Prices on Amazon fluctuate so anything mentioned below might change as soon we publish it!
We hope you find these handy products as awesome as we do. Just an FYI: we participate in affiliate programs, and may receive a share of sales from links on this page.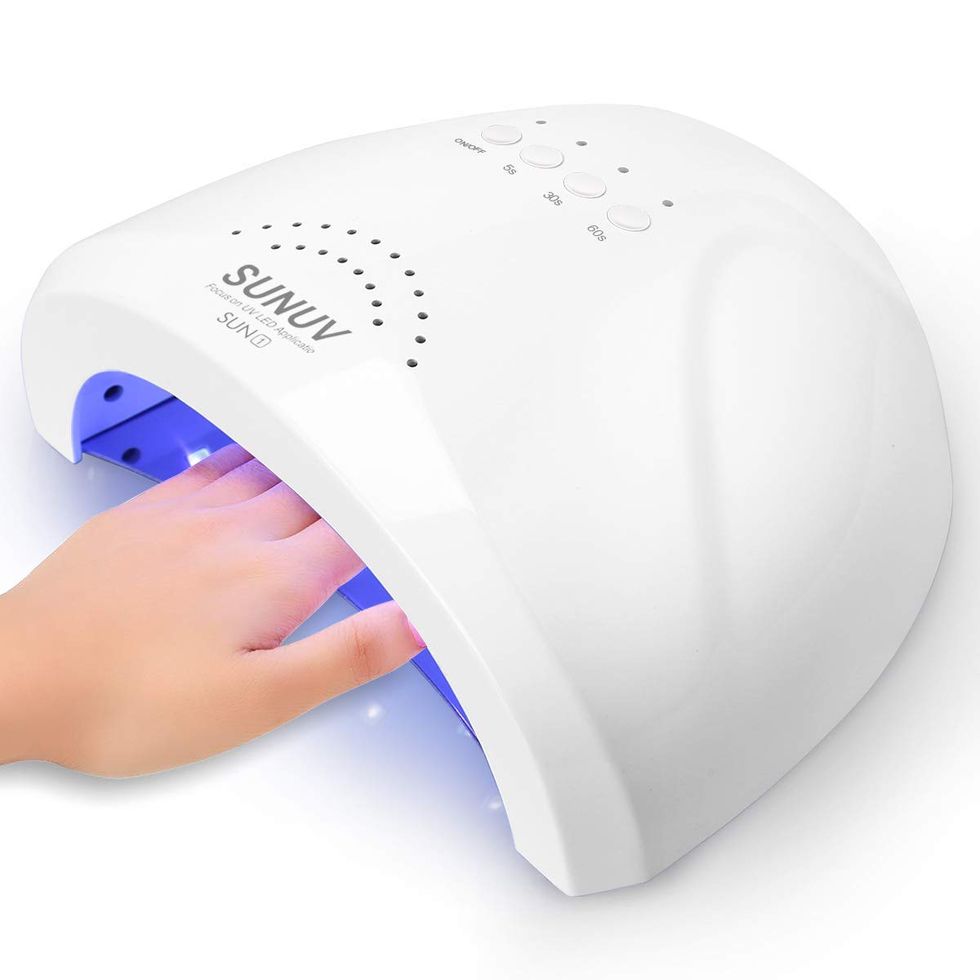 via: Amazon
First up, here's one of the most popular
UV LED lamp dryers
on Amazon. With over 5,000 positive ratings and plenty of stars, it's clearly a favorite among manicure enthusiasts. It's designed to fit both your finger and toenails and dry them in half the time of an average lamp dryer.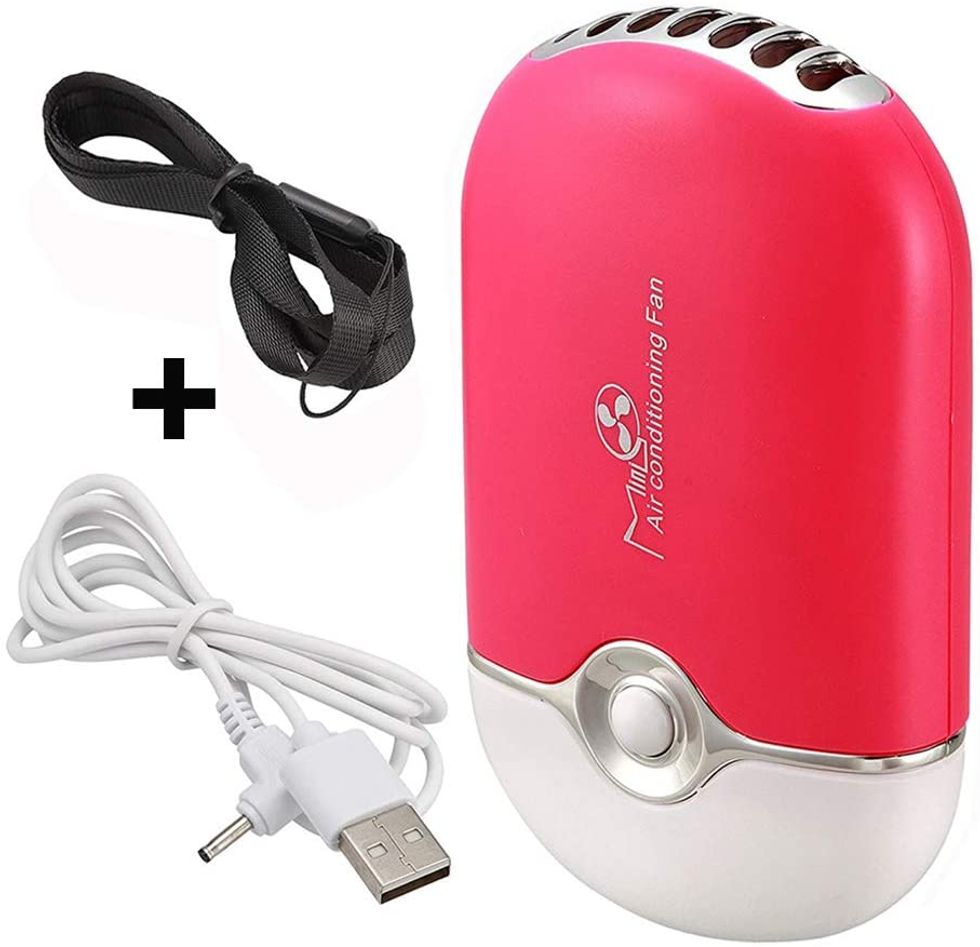 via: Amazon
Want something smaller and more cost-effective? No problem! This
mini-fan
is specifically designed for use on eyelash extensions and painted nails. It's a handheld portable fan; just hold it near your wet nails and dry them with ease.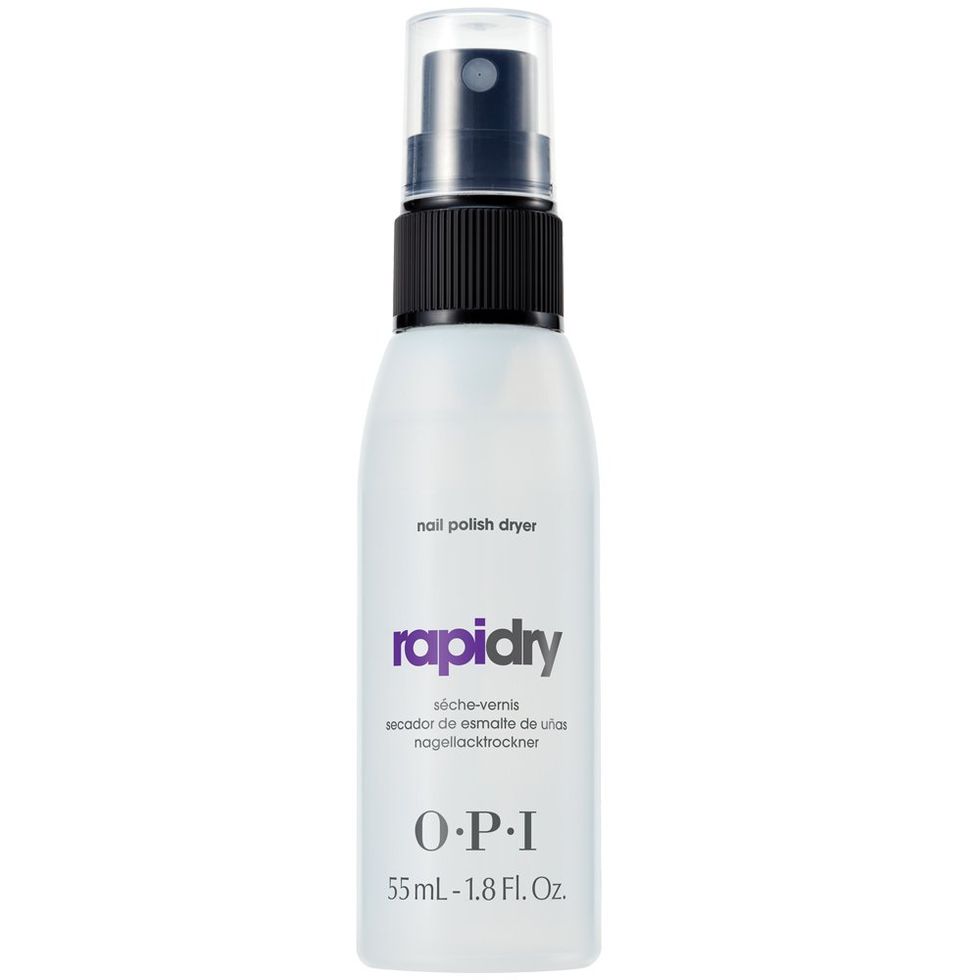 via: Amazon
Want to give your nails their top coat
and
dry them at the same time? This
OPI spray
does just that. True, it's not a fan or lamp dryer, but it'll still have your nails dry in just minutes, and it's super convenient to use!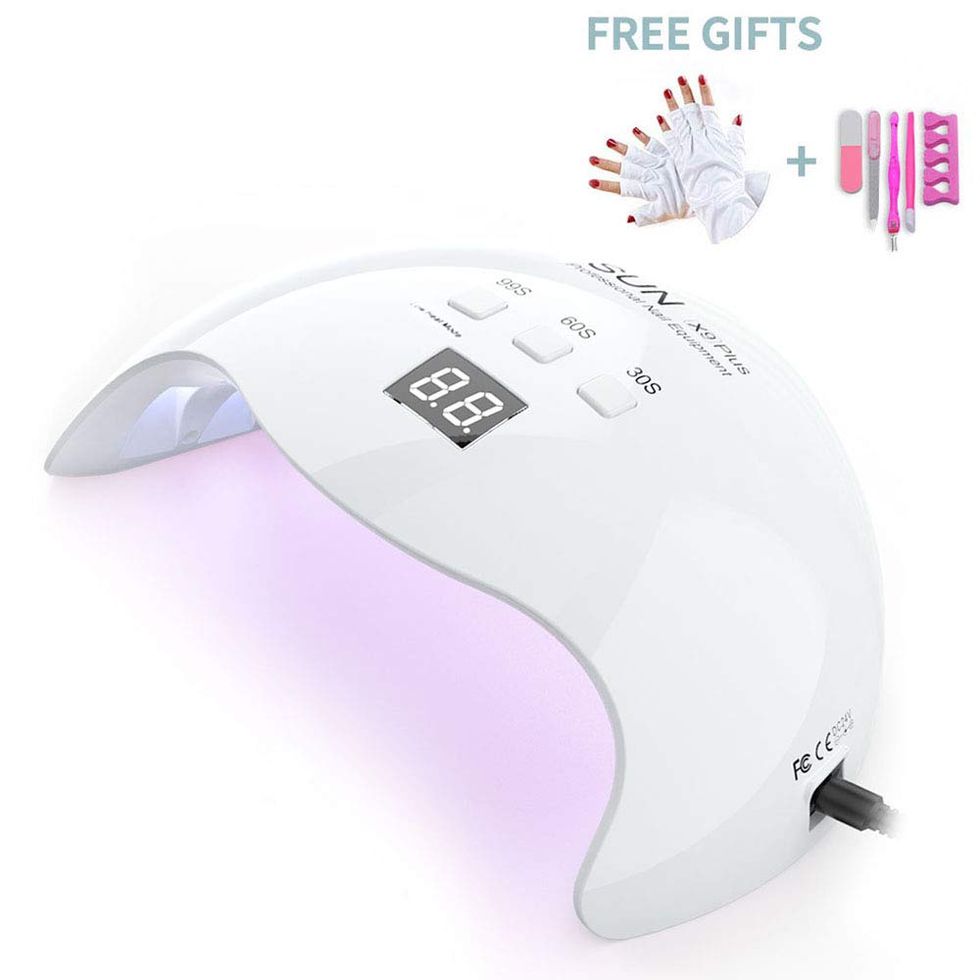 via: Amazon
Circling back around to the
LED lamp dryer
, here's one model that, as a bonus, is portable! It's made of anti-break ABS material, making it lighter than most other models you'll find out there, and yet perfectly durable if you bring it from place to place.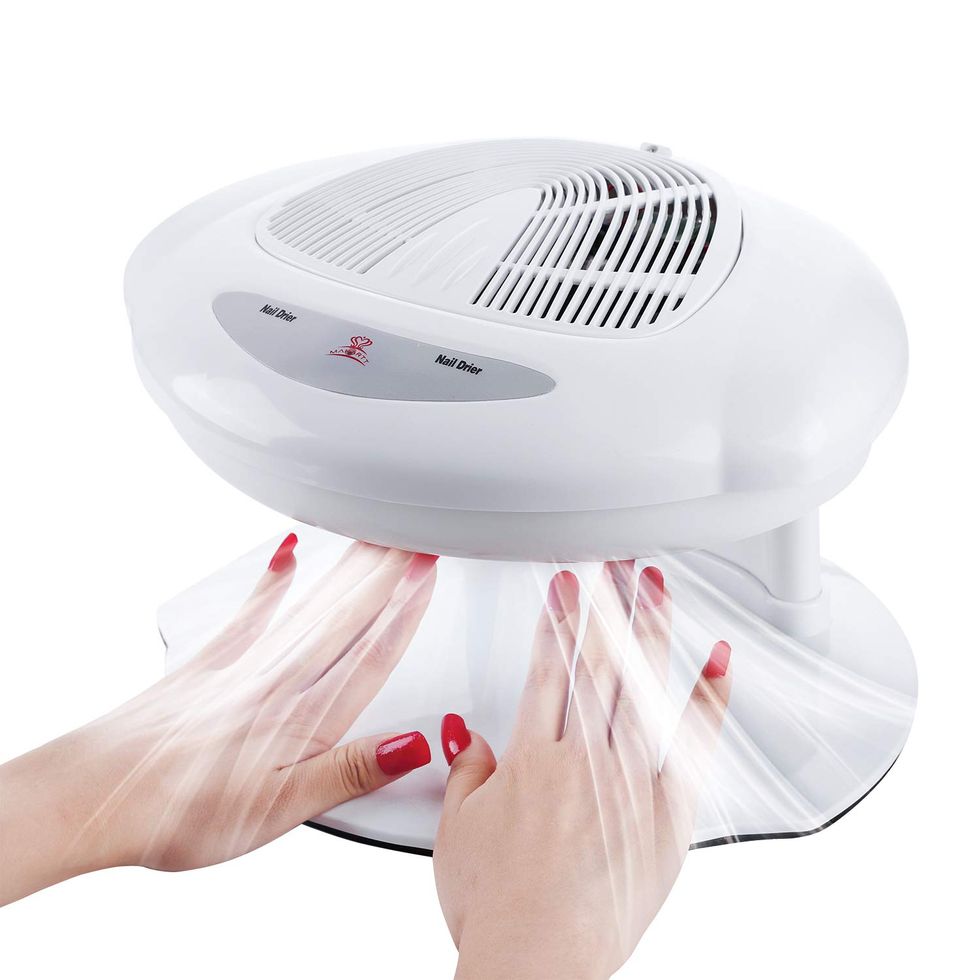 via: Amazon
On the higher end of the price (and quality) spectrum, there's the
Makartt air dryer
for both hands and feet. It's salon-quality, and has settings for both warm and cold air drying; that way, whether you're using it in the height of summer or the dead of winter, it'll work like a charm.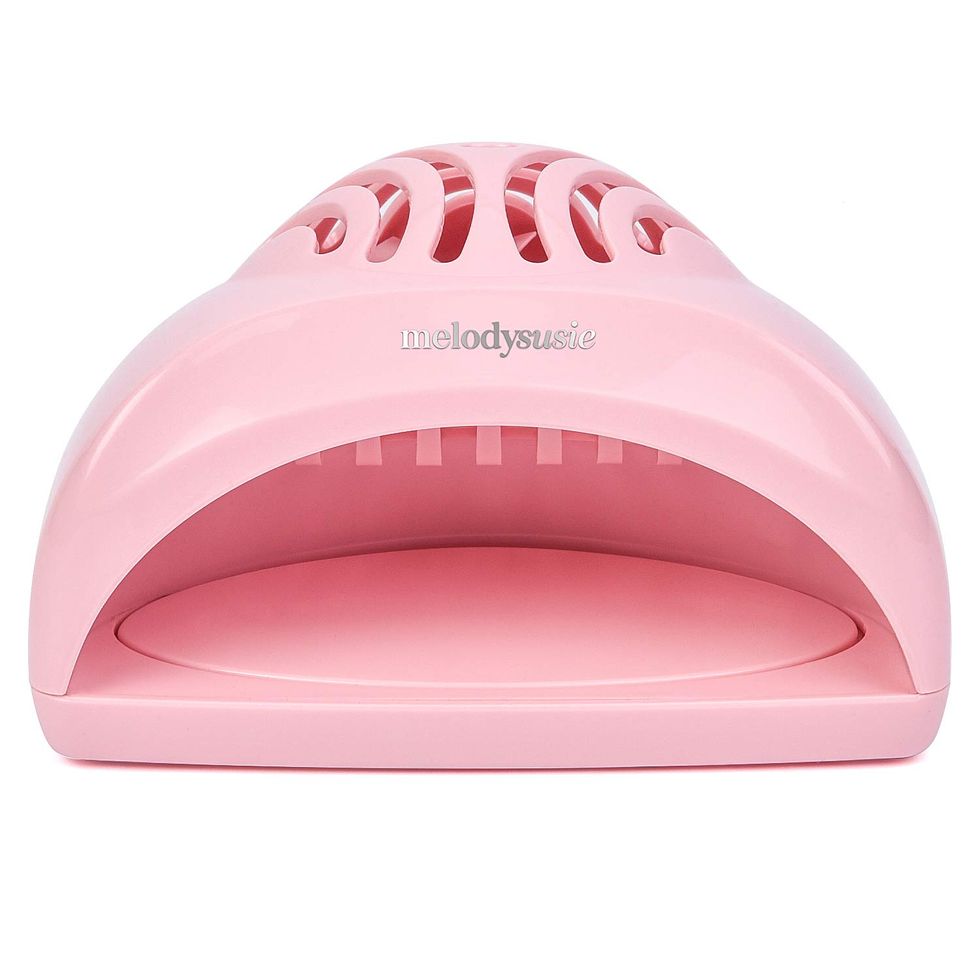 via: Amazon
Kids enjoy painting their nails too, right? And
they're
probably the most likely to get impatient waiting for their nails to dry normally, which is why this
mini nail dryer
is perfect! It's completely affordable, compact, and portable for use with your and your kids' nails.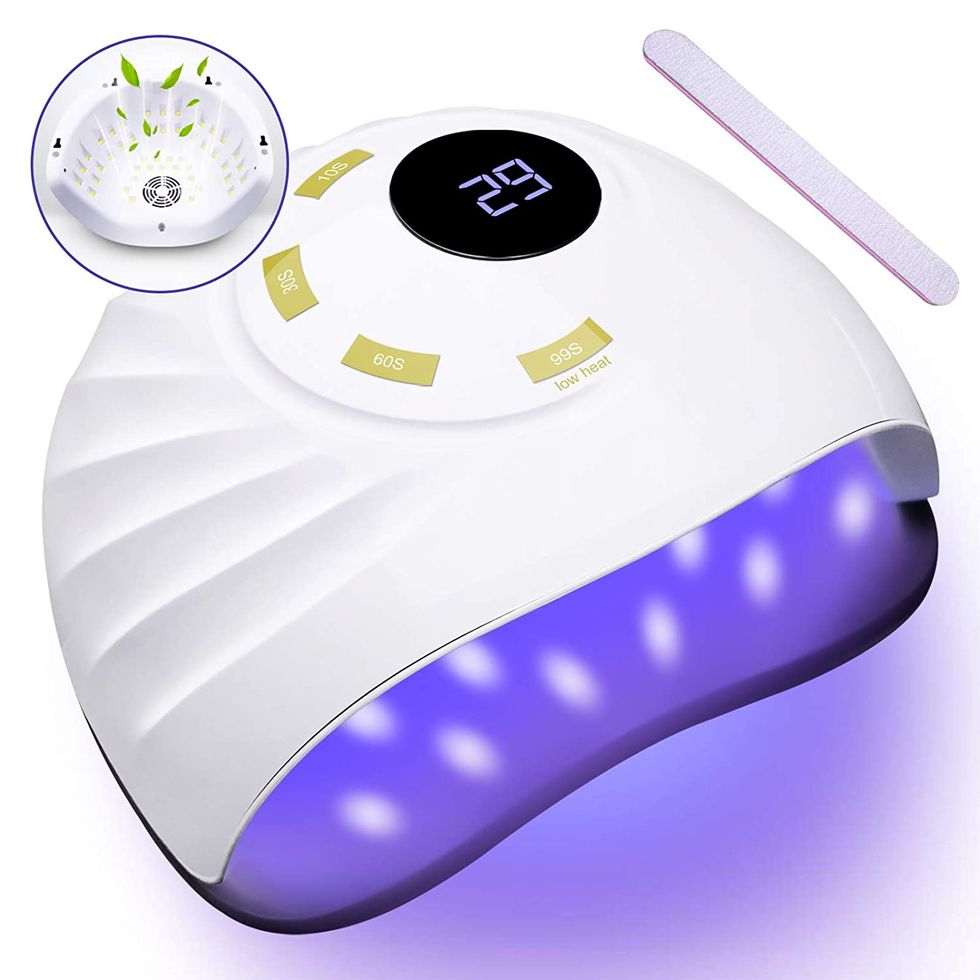 via: Amazon
This awesome gadget is a
2-in-1 deal
; it's an LED lamp dryer with a 4-timer setting and touch screen, but it also has a fan for quick air drying. It'll be compatible with drying most types of nail polish out there, and the pre-programmed timers mean you'll never have to worry about over-drying.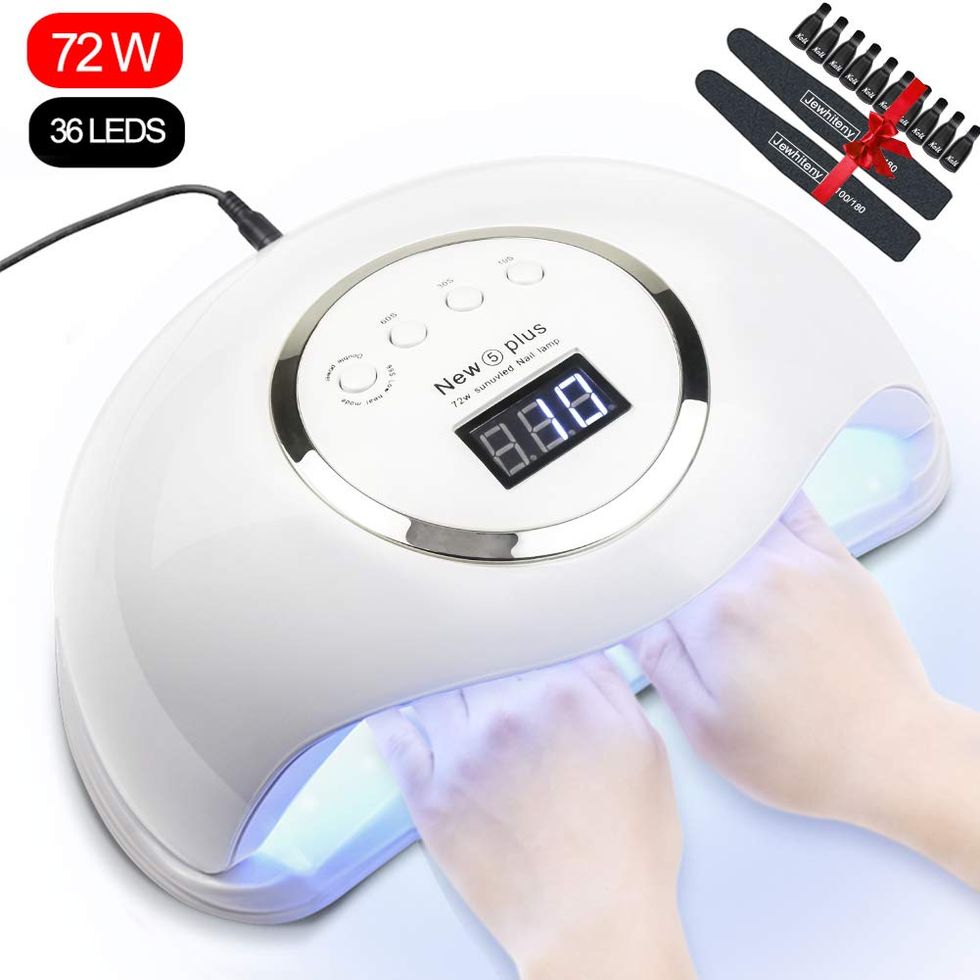 via: Amazon
If you'd rather have a nail dryer that can catch both hands at once, instead of something more compact, then check out this
Jewhiteny dryer
. It's designed to dry both hands together and has four timers and an automatic sensor for any and all gel nail polishes.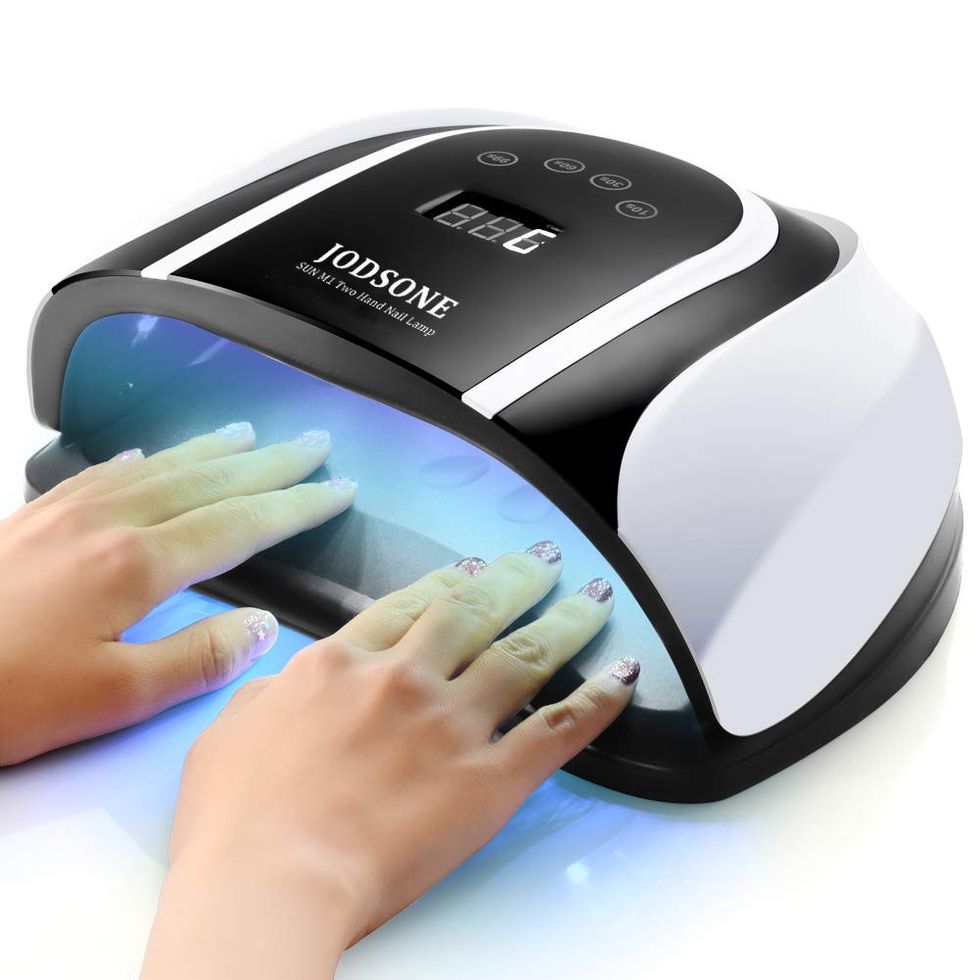 via: Amazon
Here's another
2-handed nail dryer
, this one with 120-watt LED lights and a drying time that is 60-85% faster than other high-power nail lamps. It's salon-quality to be sure, but that doesn't mean it also isn't perfect for use in the comfort of your home!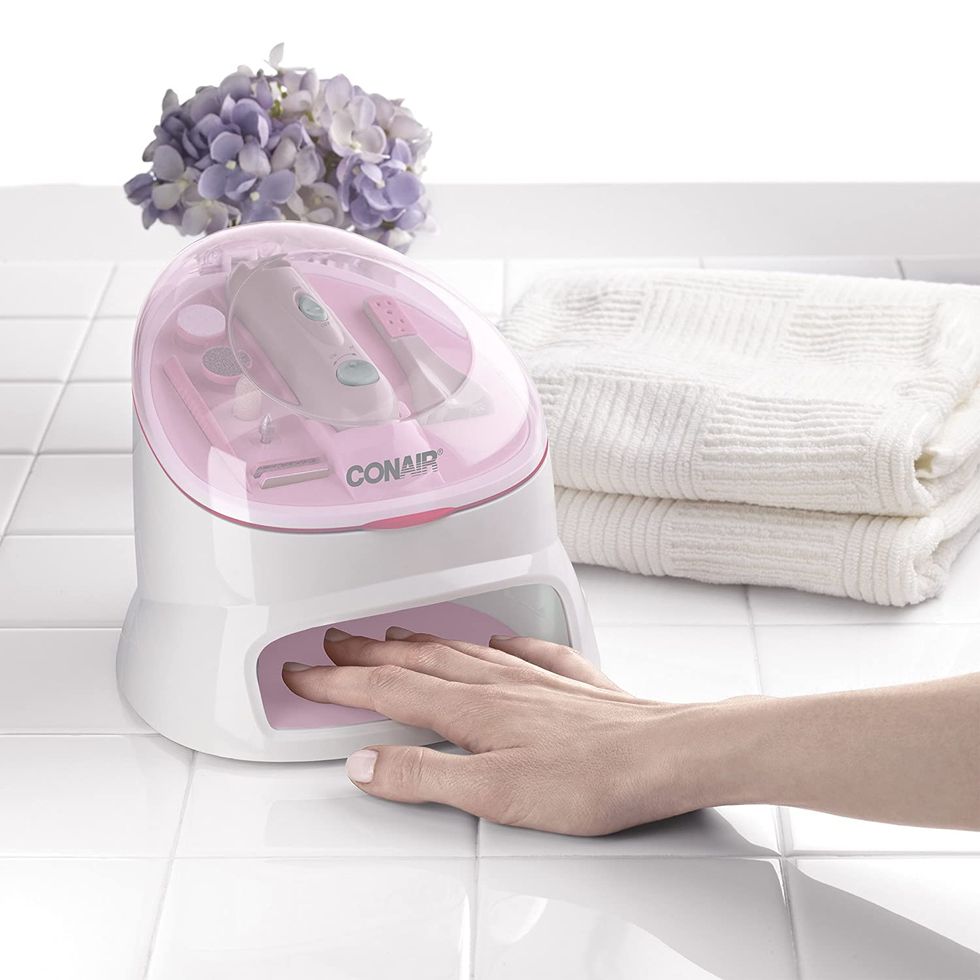 via: Amazon
Last of all, but certainly not least, this
Conair
all-in-one system is
way
more than just a nail dryer. It has a manicure bowl for softening nails and cuticles, a rechargeable nail tool with 12 attachments, and a built-in nail dryer to finish everything off. Basically, this insanely cool system will take you all the way from the beginning to the end of the manicure.