As any parent can relate, making sure our children's bedrooms are perfect can be a tiring and expensive process.
But our kids are worth it... right?
And now, parents have discovered the most amazing desk for a child's bedroom and they're obsessed.
Keep scrolling to find out more...
Having children is a wonderful thing...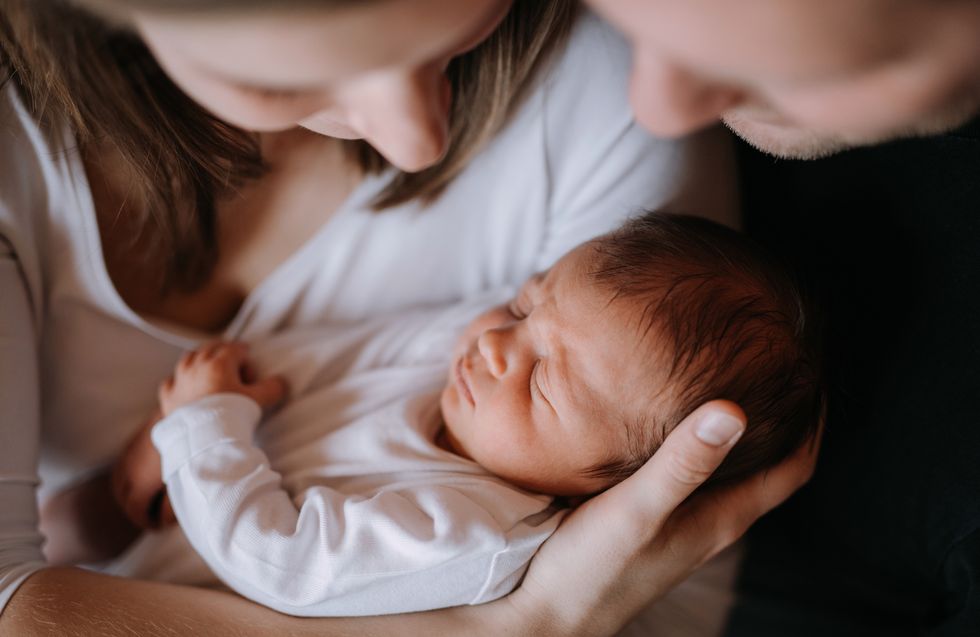 via: Getty Images
But it is also a
very expensive
thing.
And as children get older...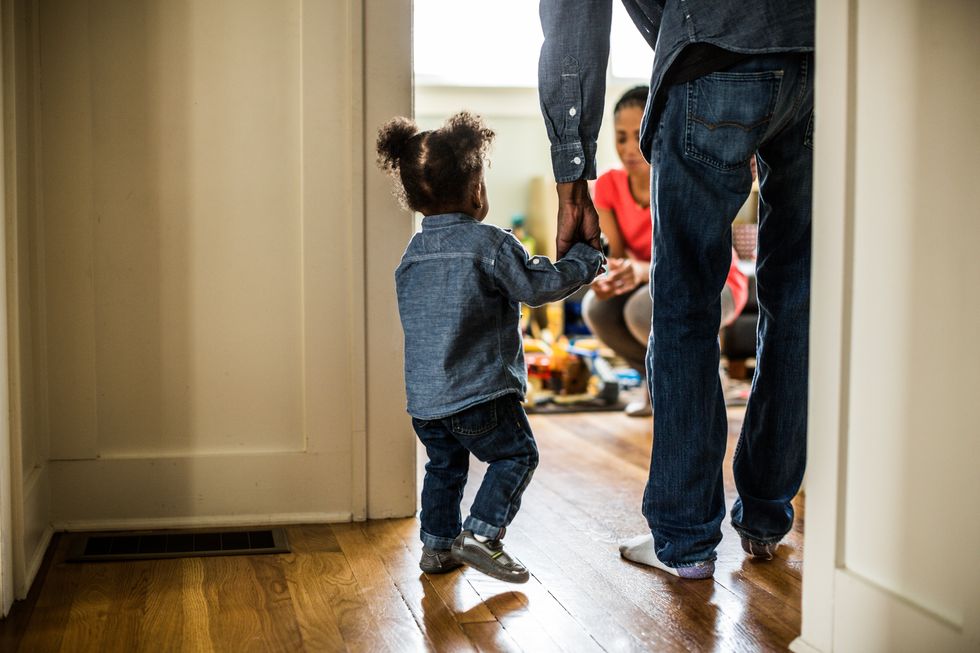 via: Getty Images
Their demands
get higher.
Not only do we pay for the roof over their heads and the food on their plates...
But we also pay for their clothes, toys, and generally, their everything.
But of course...
Our children are totally worth it.
Us parents will do anything to keep our kids happy...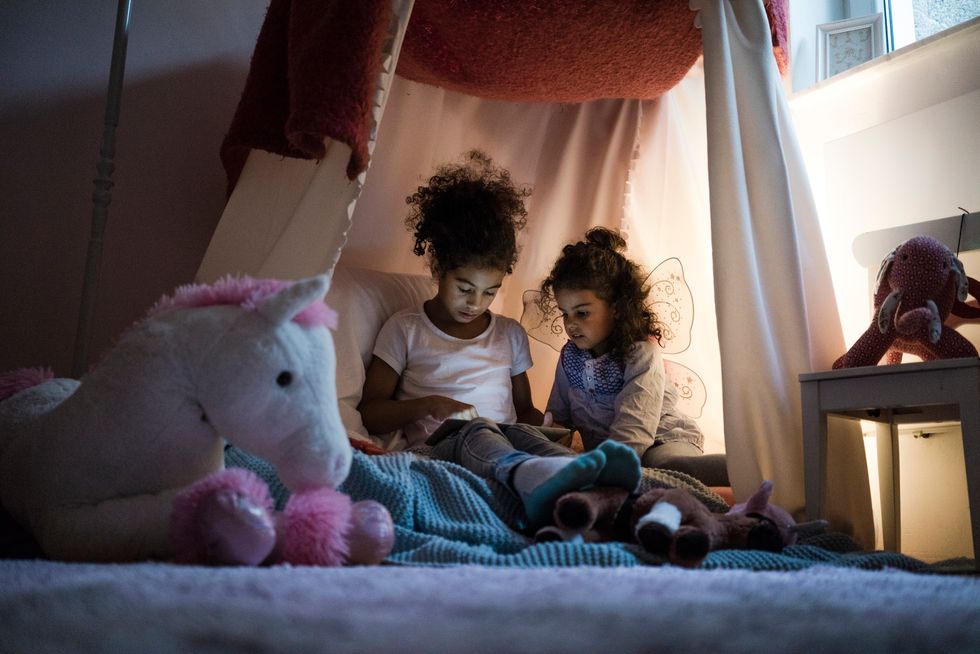 via: Getty Images
And their
bedrooms
are one of those things.
Every child is unique in their own way...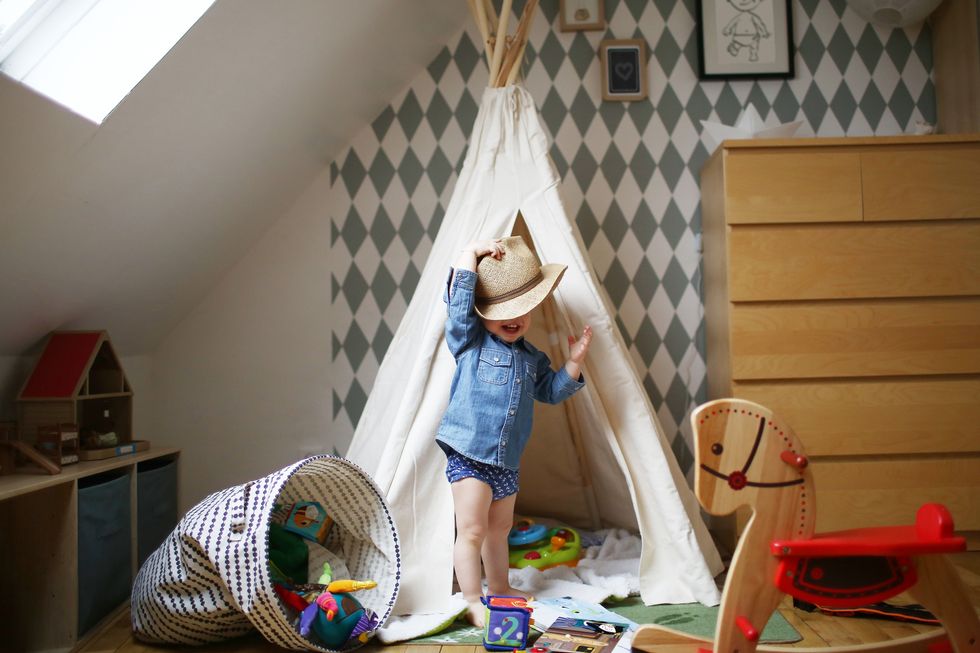 via: Getty Images
And their personalities are
most certainly
reflected through their choice of bedroom decor.
We can get very creative...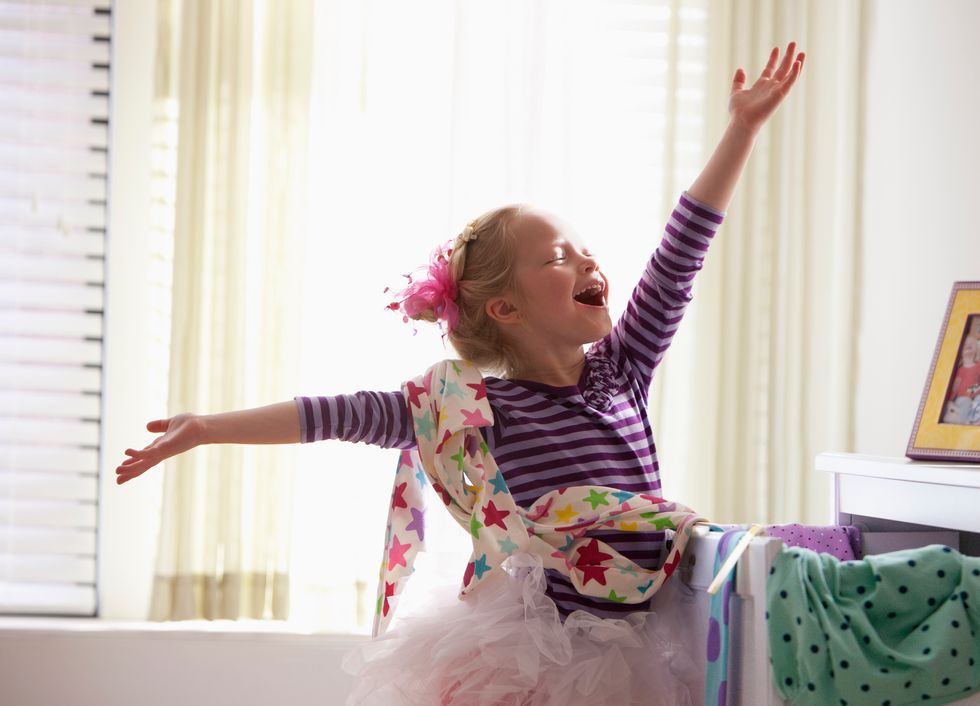 via: Getty Images
And
nothing
is impossible in the mind of a child!
Cilek Kids Room is here to fulfill our bedroom needs...
Southern Californian company
offers some wonderfully imaginative kids furniture, and their most recent release is their best yet.
They have an exclusive pirate range available...
But their shark desk is most definitely their best purchase from this collection...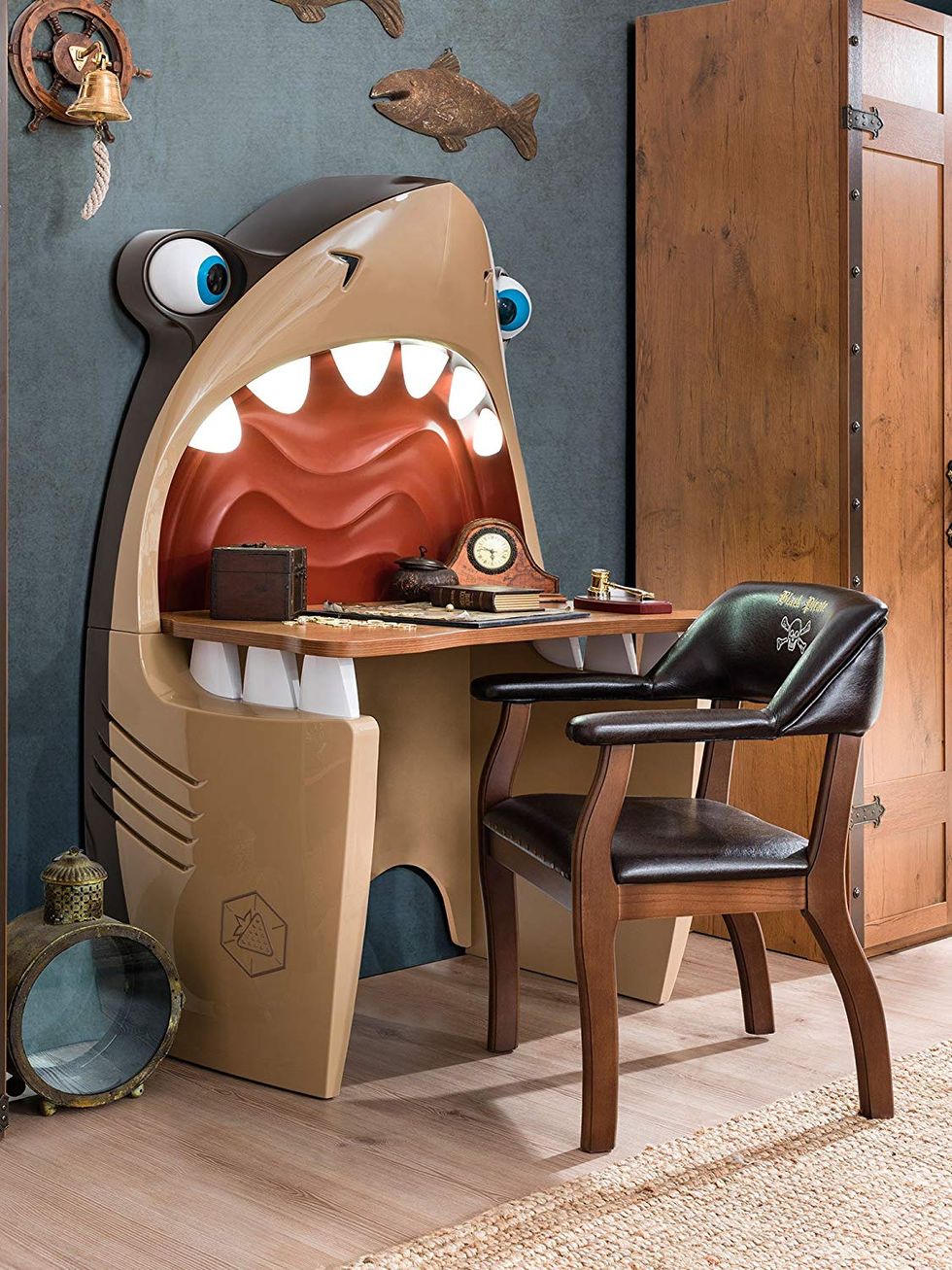 via: Amazon
And it isn't hard to see why!
This would be a very quirky and unique addition to a bedroom...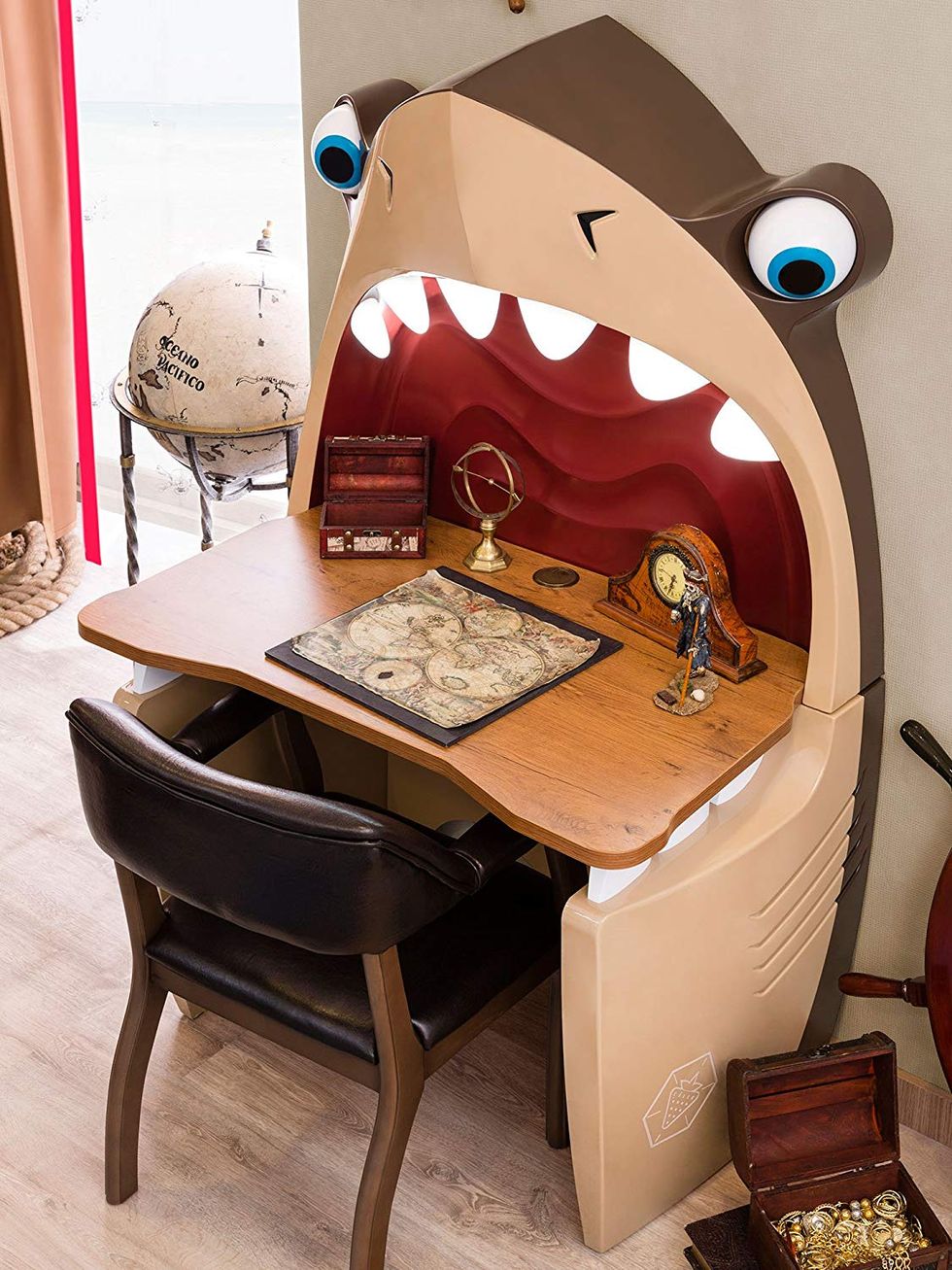 via: Amazon
"Cilek Pirate Shark Desk is the perfect desk for adventurous pirates. It is the most fun ever desk with rolling shark eyes. Features a molded shark body with illuminated teeth as reading lights," the
website reads.
This will be a great and more fun way to encourage children to crack on with their homework...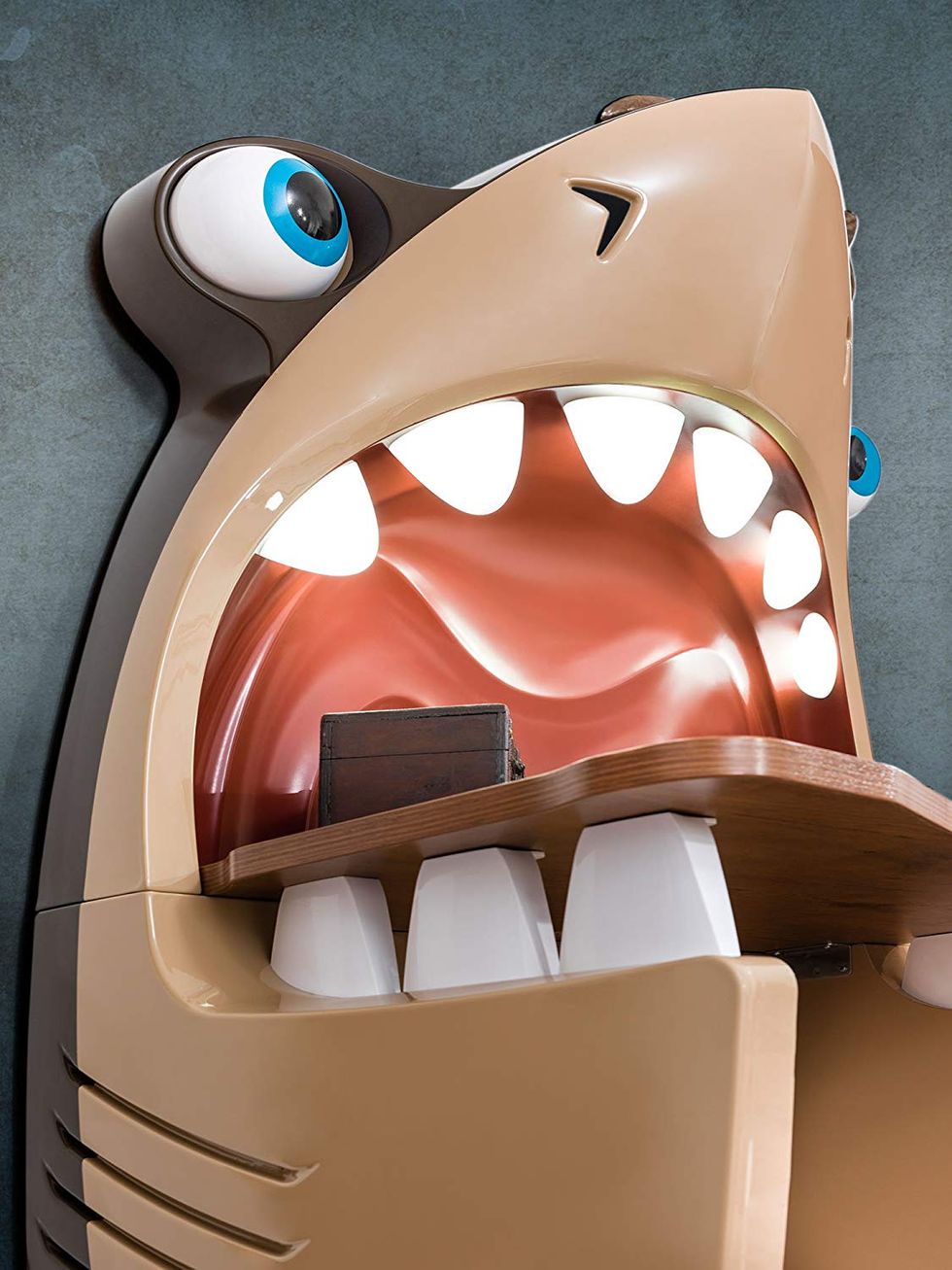 via: Amazon
But this will be only made possible if you happen to have $699 lying around because that is what it will cost to get your hands on one of these beauties.
But despite its high price...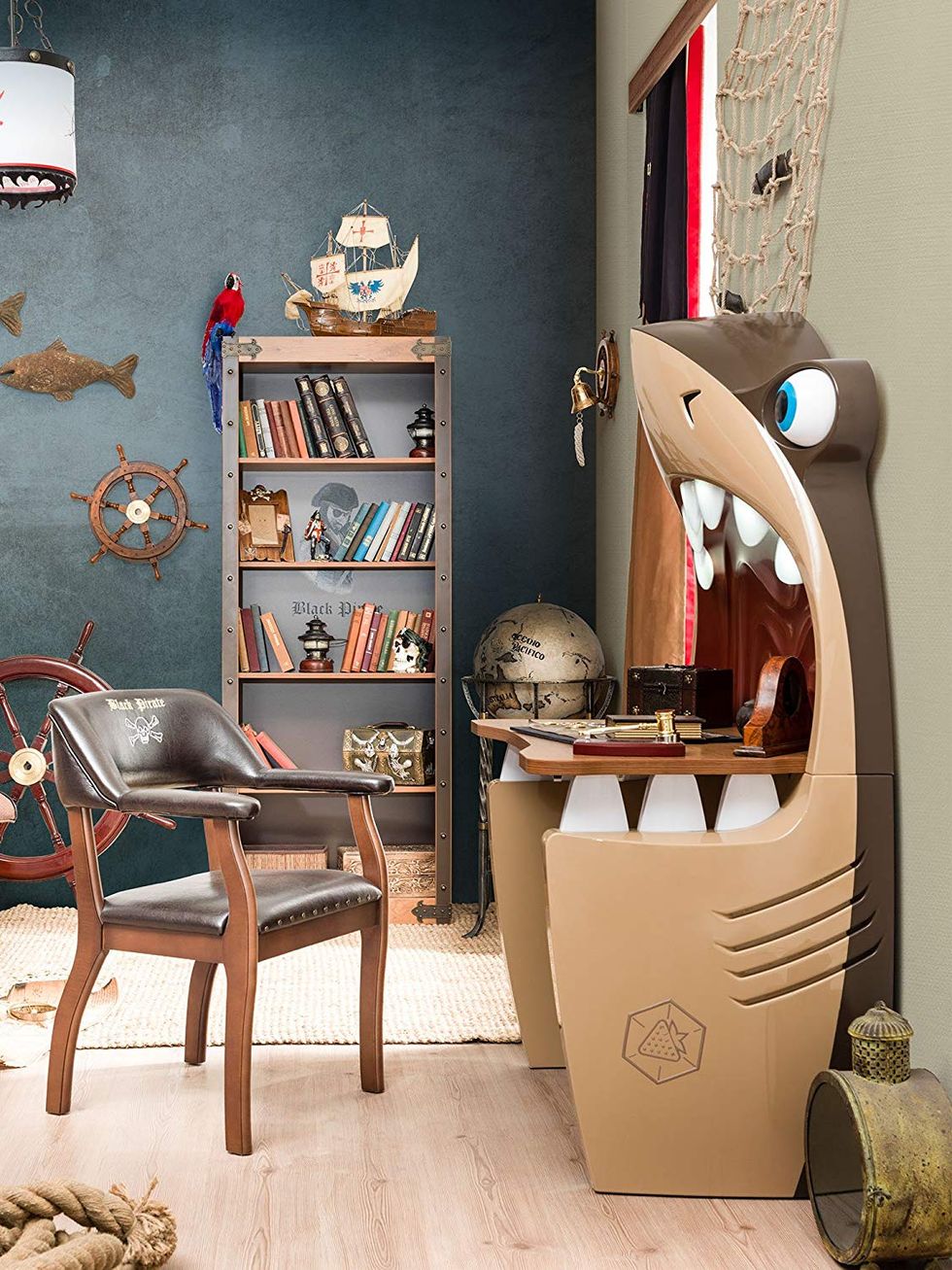 via: Amazon
It has so far
gone down a storm
with parents.
The desk is best bought along with the rest of the collection...
"We are in the process of moving into a new house and purchased the whole CILEK PIRATE collection. Amazing quality!!! I love the material and the leather touches!!! The owner of the company was so nice and kind when he called us to make sure we are satisfied with the order," one satisfied customer wrote. "My son is 6 and when he gets older they even have the pirate beds for older boys!"
It has been going down a treat with kids too...
"What a cool desk. Great theme, fits perfectly with the Ship Bed from the same brand. Very very easy to install, you just combine the bottom part with the top. Teeth light up, eyes rotate (which is a bit scary) but my son loves it," another happy parent wrote.
Sadly, not all things go down well with parents...
Including a new Barbie-style doll that features a pregnant stomach. Keep scrolling to read more...