You heard it here, people... Some clever head somewhere has only gone and invented a motorized inflatable.
I mean, we were already aware that the beach inflatable game had been going from strength to strength but little did we know this summer we would be entering a new age.
Far gone are the days of the modest lilo, long forgotten is the simple inflatable rubber ring.
Even before this motorizing development, we had already raised our inflatable standards much higher than they'd ever been before. Frankly in 2019, if it doesn't resemble something: say a fruit, spaceship, political figure, dessert, then we just aren't interested.
We hope you find these products as awesome as we do. Just an FYI: We are a participant in the Amazon affiliate program, and may receive a share of sales from links on this page. Prices on Amazon fluctuate so anything mentioned below might change as soon we publish it!
Who knows, maybe by next year, if it can't spin us in a complete 360 from a control pad on the front we won't have any interest in it at all.
Lord knows we truly are spoilt.
The Pizza float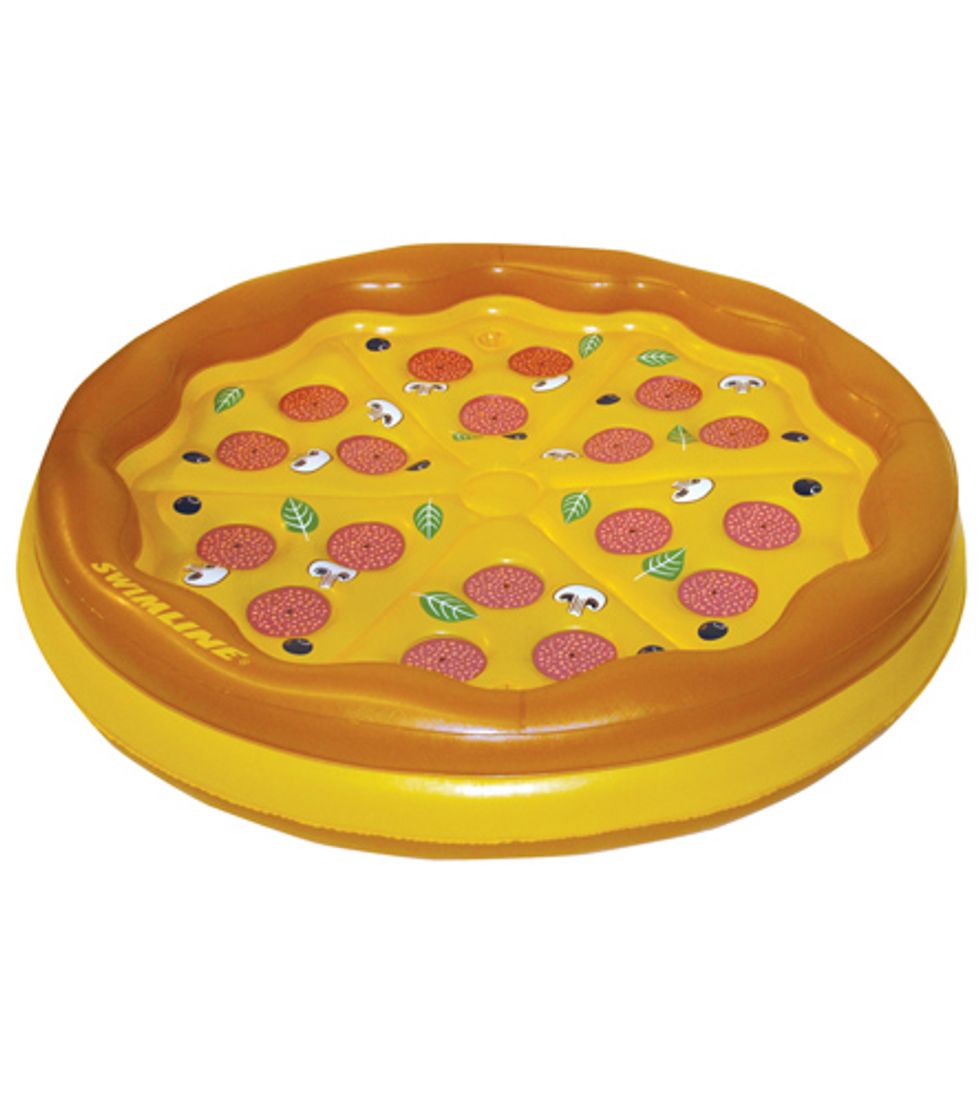 via: Swimoutlet.com
Ah, the pizza float, a circular inflatable that you could fit both Rose
and
Jack respectively... This is a float that wouldn't be out of place on a gal pal holidays, a bachelor party or really anyone's family vacation - we are a country of pizza lovers; so wherever we're holidaying, floating around on a giant inflatable pizza suits just fine.
Or for those ditching the carbs...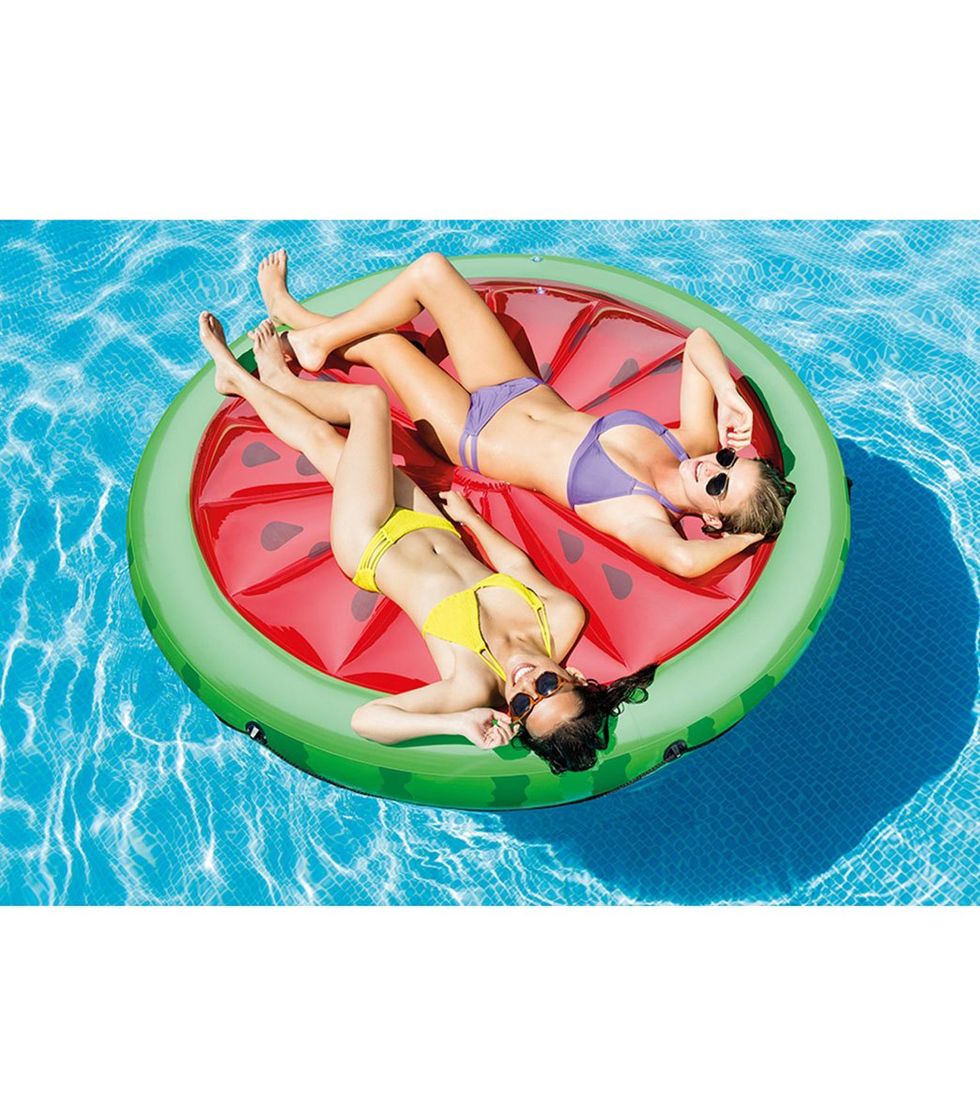 via: Swimoutlet.com
Maybe if you've decided to cut the carbs this summer a pizza-shaped inflatable might be that tempting reminder you just don't need. Alternatively, another popular circular sharing float is the watermelon shaped float. This is ideal for anyone who likes watermelon, wants a bit of room on their float (I'd sack off the mate and star-fish the frick out of this bad boy,) and is sick of the restrictive nature of the original rectangular lilo design.
Let me remind you what we were once up against...