Jigsaw puzzles are now more popular than ever thanks to so many of us staying home and looking for things to do other than Netflix.
It turns out that not only are they a great way to pass time, but they are also fun and, most importantly, relaxing — which is exactly what we need right now.
Well, the folks at Blue Kazoo have just introduced their latest puzzle series — 3 incredible circular jigsaw puzzles of the earth, moon, and sun that are not only stunning to look at but also incredibly challenging to put together. They feature the most vibrant and high-resolution images of these celestial bodies ever taken.
We hope you find these products as awesome as we do. Just an FYI: We are a participant in the Amazon affiliate program, and may receive a share of sales from links on this page. Prices on Amazon fluctuate so anything mentioned below might change as soon we publish it!
If you think you're up for the challenge, you can get your own set or you can get them individually — the earth , the moon , or — if you're really a glutton for punishment — the sun .
If their previous puzzles are any indication, these will sell out, so we're ordering ours now to make sure we don't miss out.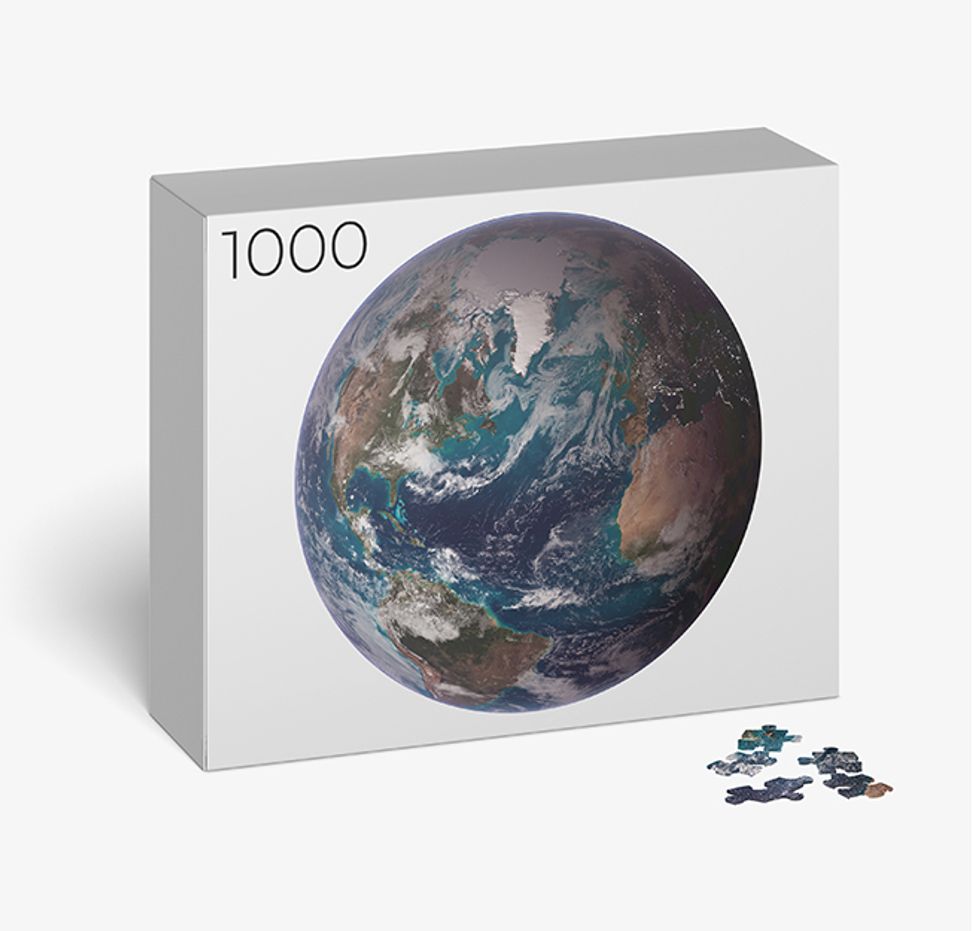 via: Blue Kazoo
This 1,000 piece Planet Earth puzzle
"depicts night setting over the Atlantic from an altitude of 438 miles"... to be specific!
"Get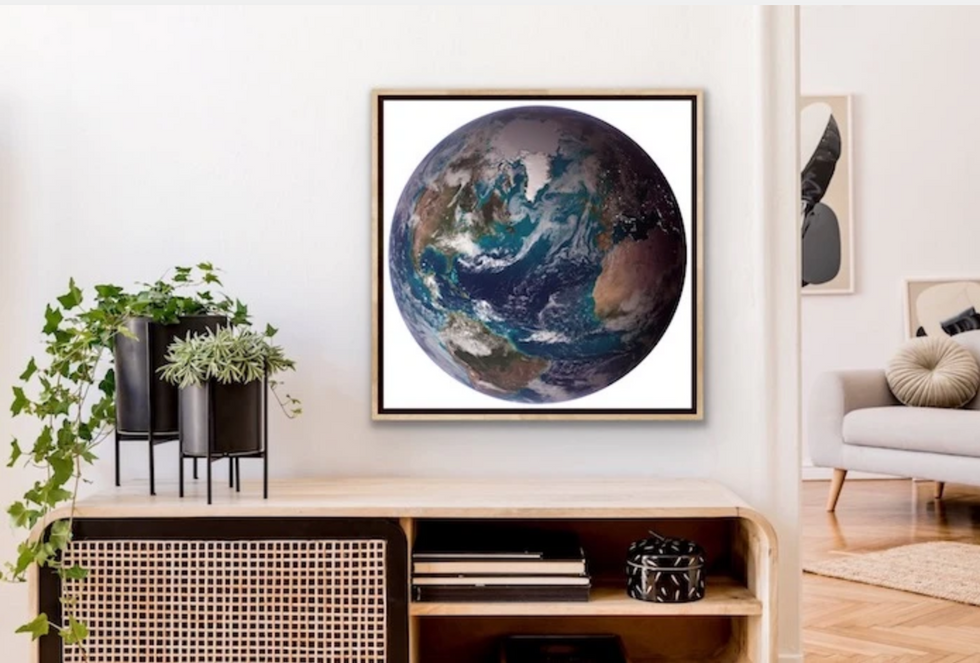 via: Blue Kazoo
So
just imagine
the joy of constructing it
piece by piece
! This awe-inspiringly detailed image comes from the Terra satellite which shows the lights in the cities of Europe and Africa glimmer as the sun shines on the Americas.
A team of scientists and graphic artists painstakingly spliced and layered the satellite's imagery together to create this giant single image...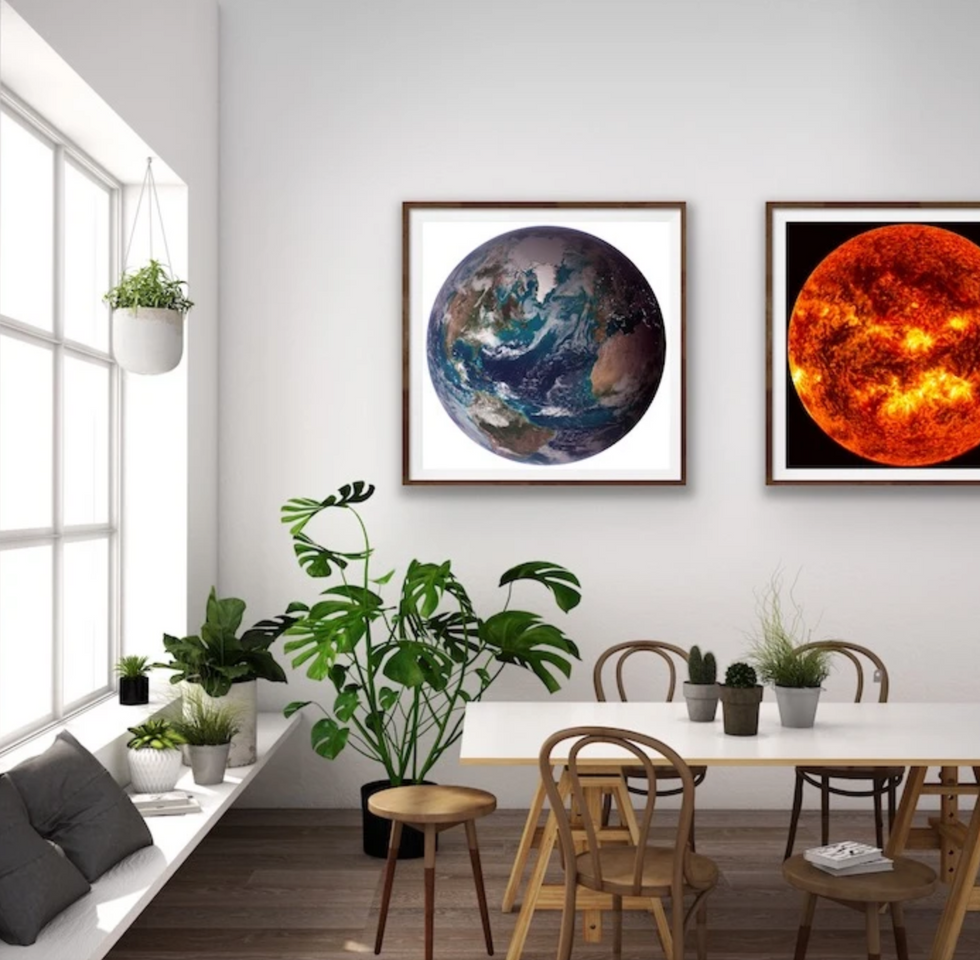 via: Blue Kazoo
This ensures that every square inch of this puzzle - including the land, the water, the clouds, and the snow - is a clear and precise depiction of our amazing planet.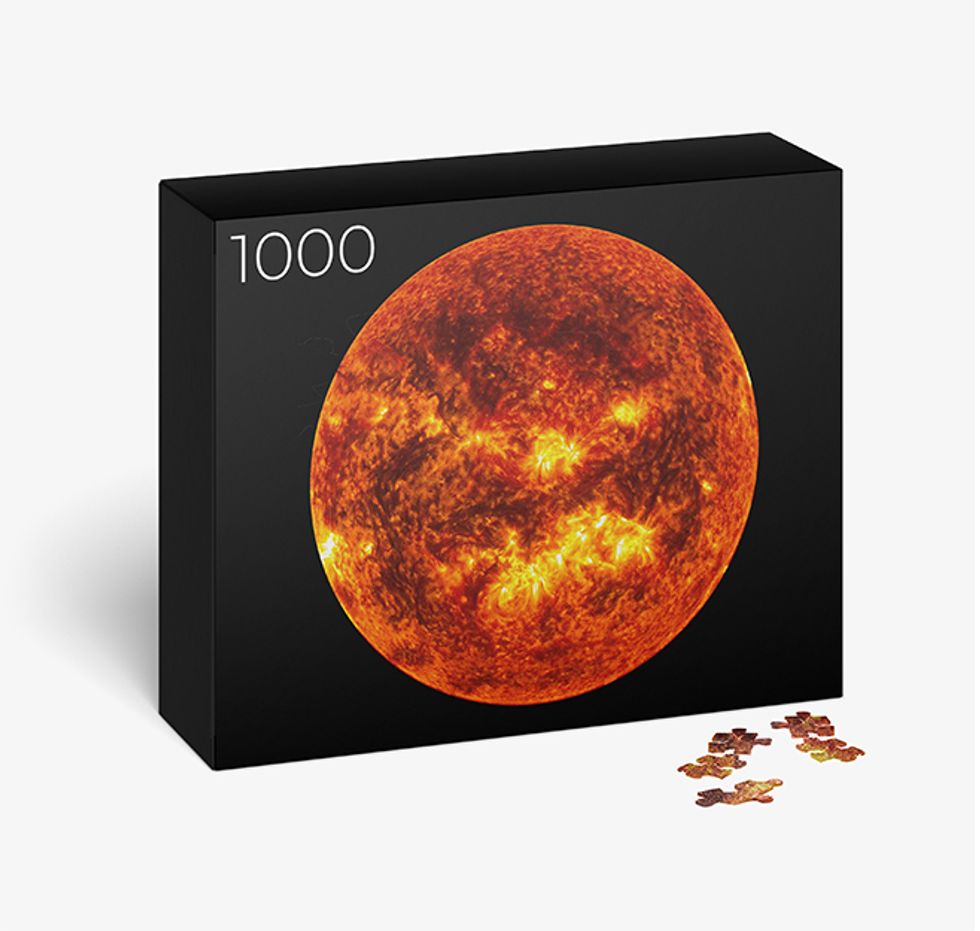 via: Blue Kazoo
This round 1,000 piece burning Sun puzzle
captures our nearest star in a way you simply
cannot
see without the help of space-age technologies.
"Get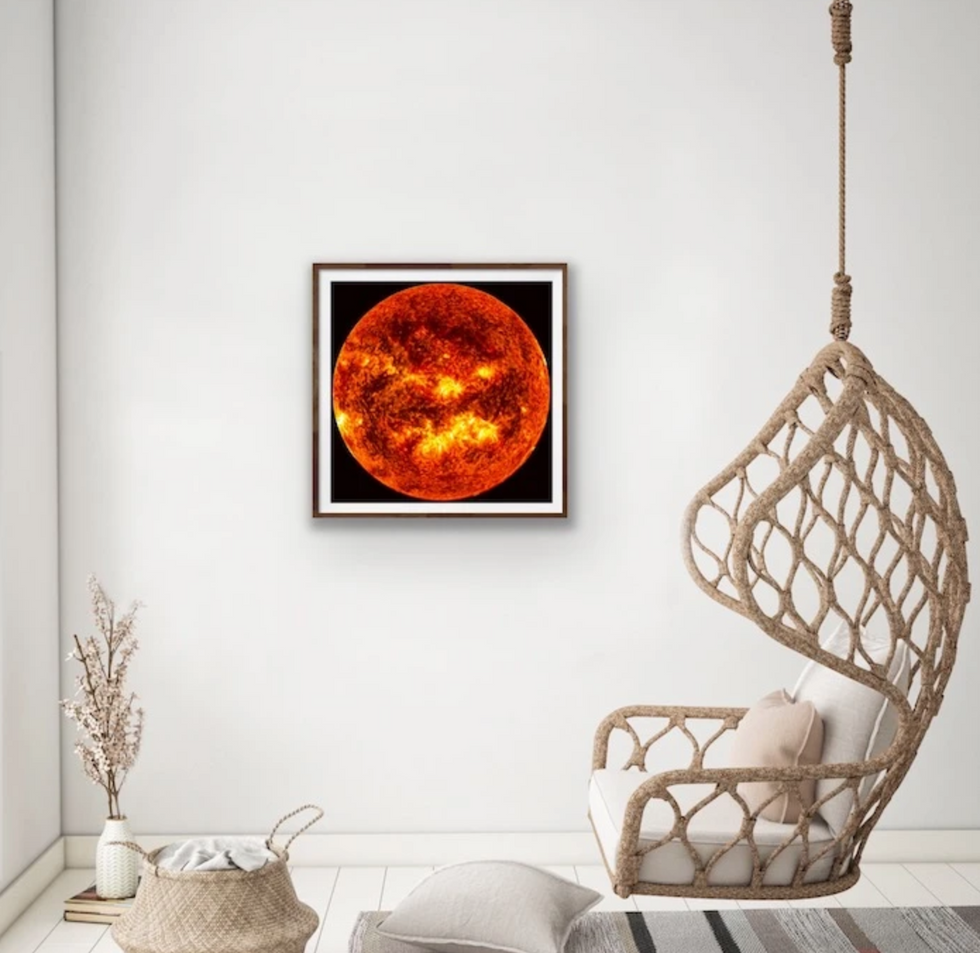 via: Blue Kazoo
The flares of light across this
image
are the sun preparing to erupt with a "coronal mass ejection," during which a tremendous amount of plasma explodes from the sun's surface - something that cannot be seen with the naked eye.
This would take a lot of patience to construct...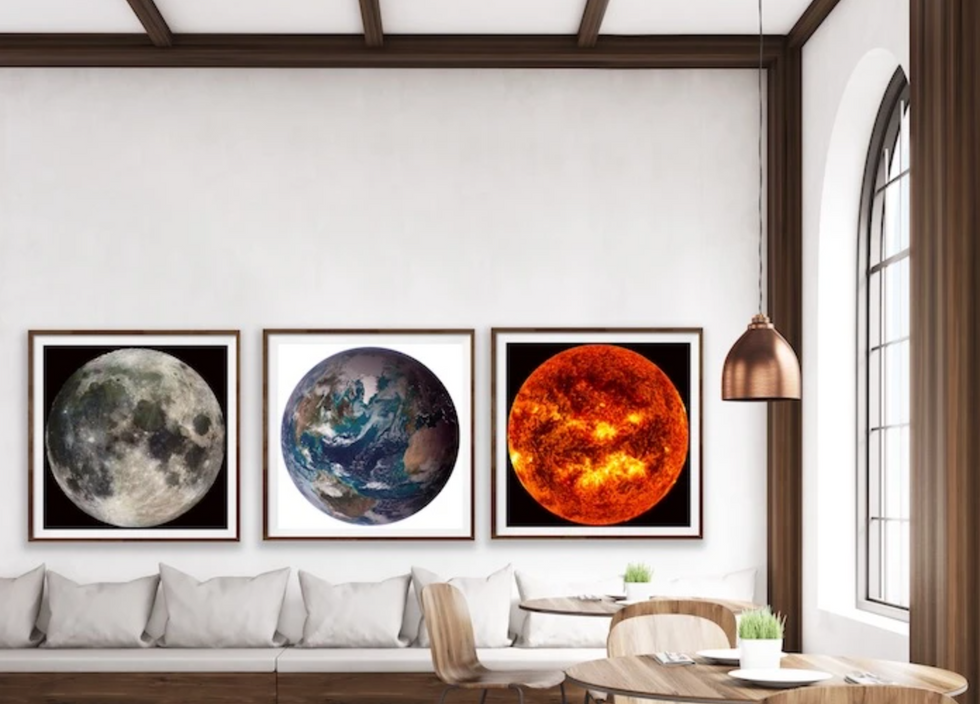 via: Blue Kazoo
But the finishing result would be totally worth it.
via: Blue Kazoo
This gorgeous
1,000 piece circle puzzle of the moon
shows the moon looking just as bright and beautiful as it does when it makes a full appearance once a month.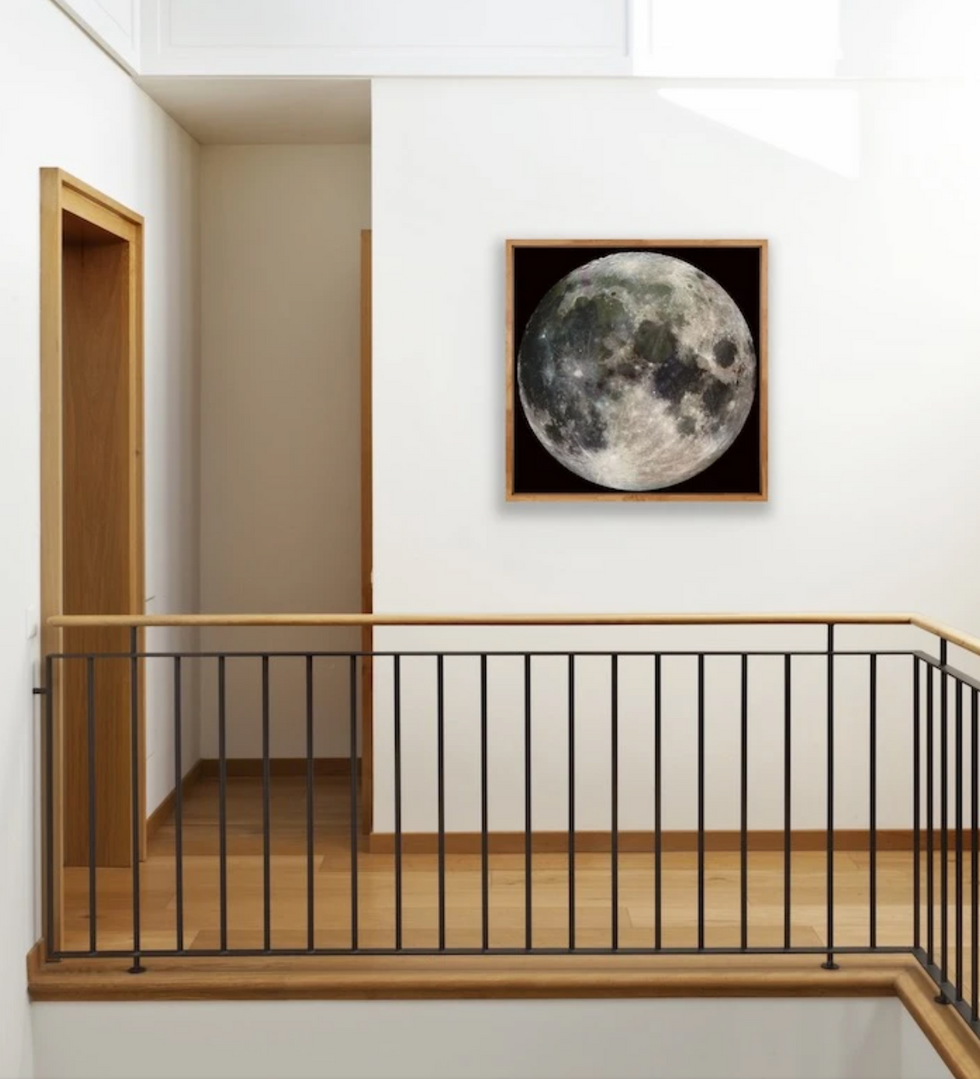 via: Blue Kazoo
The dark areas we see across the
surface
are vast stretches of lava rock that create a stark contrast against one of the moon's most well-known characteristics — craters.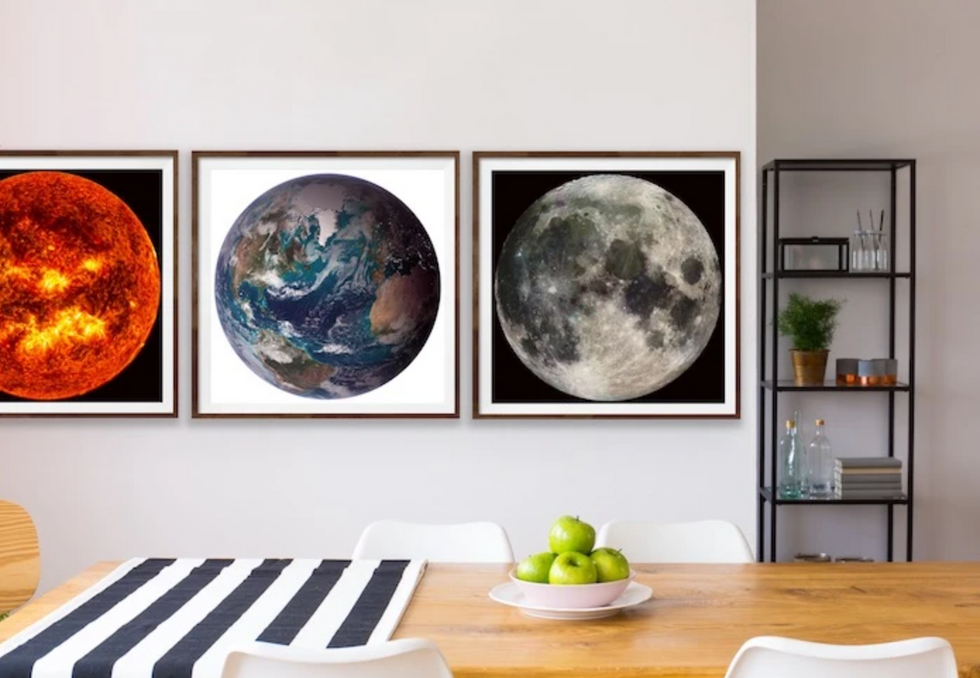 via: Blue Kazoo
In this
puzzle
, they're shown with such clarity and detail that it makes the whole moon feel like it's so close it's just a ball you could pick up and throw with one hand.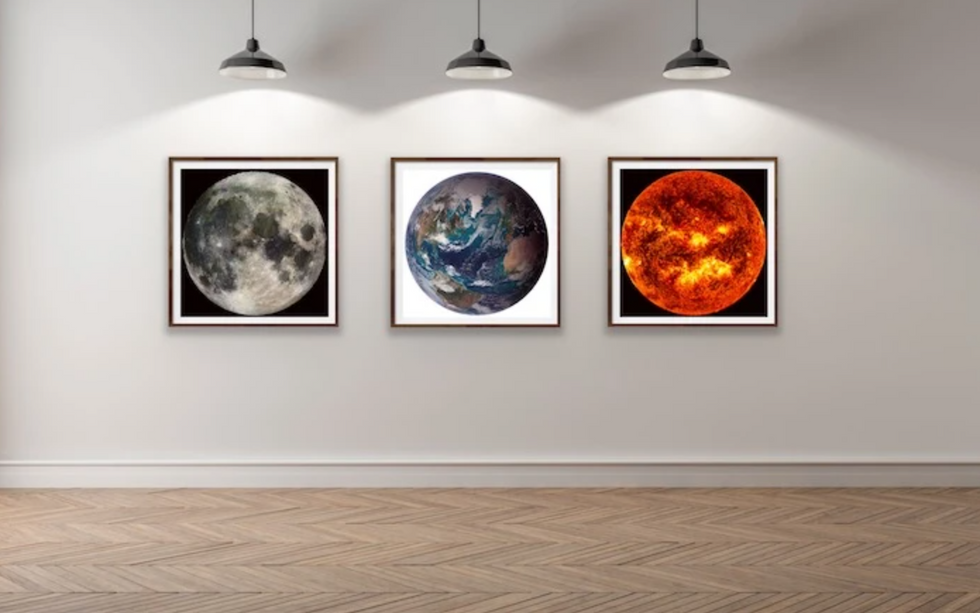 via: Blue Kazoo
The images are crisp and vibrant, and the shapes are cut with maximum precision to ensure each piece fits tightly together, no matter how many times you choose to take this puzzle apart and put it back together again.
Hours
of fun are guaranteed from these gorgeous puzzles, so make sure to get yours before they sell out by
clicking here.