Raise your hand if you still have a giant cardboard box in your basement filled with VHS home movies, film negatives, photo slides, and old family pictures that you have no idea what to do with. You don't want to lose those precious memories, but you also know that they're just down there collecting dust in their current format.
Enter iMemories, which preserves your most valuable possessions and makes them easily shareable for future generations to enjoy.
I hope you find this product as awesome as I do. Just an FYI: we participate in affiliate programs and may receive a share of sales from links on this page.
The other day, I was cleaning out my basement and found a treasure trove of family artifacts.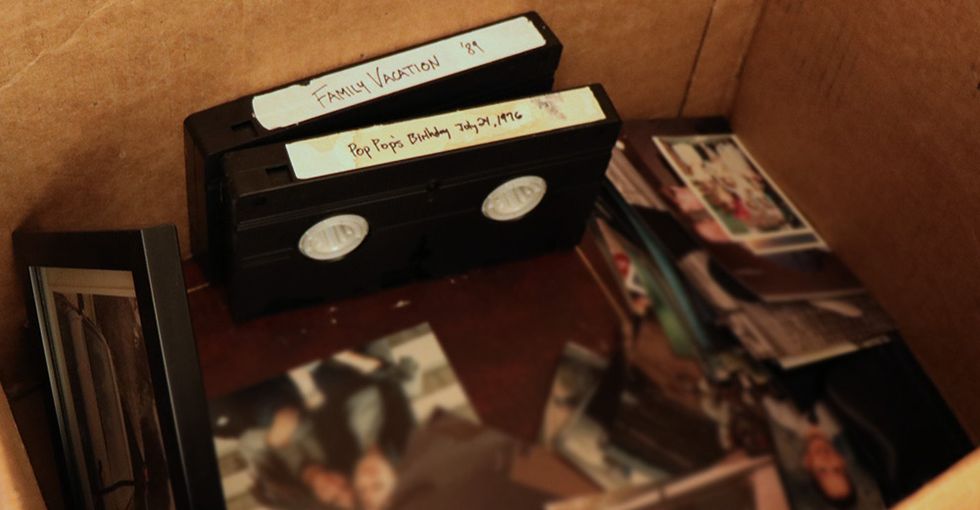 via: GiddyUp
There were leather-bound photo albums filled with black-and-white pictures, VHS tapes of hilariously awkward home movies, and even a box filled with old slides that I hadn't looked at in years. I knew I had to do something to preserve these relics, since years of sitting in my damp basement had already caused some water damage and mold to creep in. Luckily, a friend had recently told me about
iMemories
, which makes it easy to digitize your old home movies and family photos.
Here's how it works: First, you gather together all of your VHS tapes, photo prints, slides, negatives, 8mm film strips, and anything else you want to digitize and place them in the iMemories SafeShip Kit.
It's completely crush-proof and water-resistant so you don't have to worry about your originals getting damaged. Then, you send it via UPS into the
iMemories
facilities where media experts will convert them into a digital format that makes it easy to enjoy them on modern devices like TVs, tablets, and smartphones. You can even share them through email, text, and social media. I can say from experience that converting your photos and videos with
iMemories
makes for an unforgettable gift. The look on my mom's face when I showed her a fully restored home movie from 1973 was priceless. Still have questions about all that
iMemories
has to offer? The video above breaks down the process and gives you all the info you'll need to get started.