No time to get to the eye doctor? No problem! The EyeQue brings the optometrist right to your couch. Now, instead of having to book an appointment and take an eye test in person, you can test your vision right on your phone. The optical device and corresponding app work together to give you the same type of accurate data you would get in a doctor's office.
Keep scrolling to find out how to update your prescription and even order new glasses without ever leaving home.
I hope you find this product as awesome as I do. Just an FYI: we participate in affiliate programs and may receive a share of sales from links on this page.
I haven't been to the optometrist in ages, and lately, I've been getting some eyestrain-related headaches at the end of the day.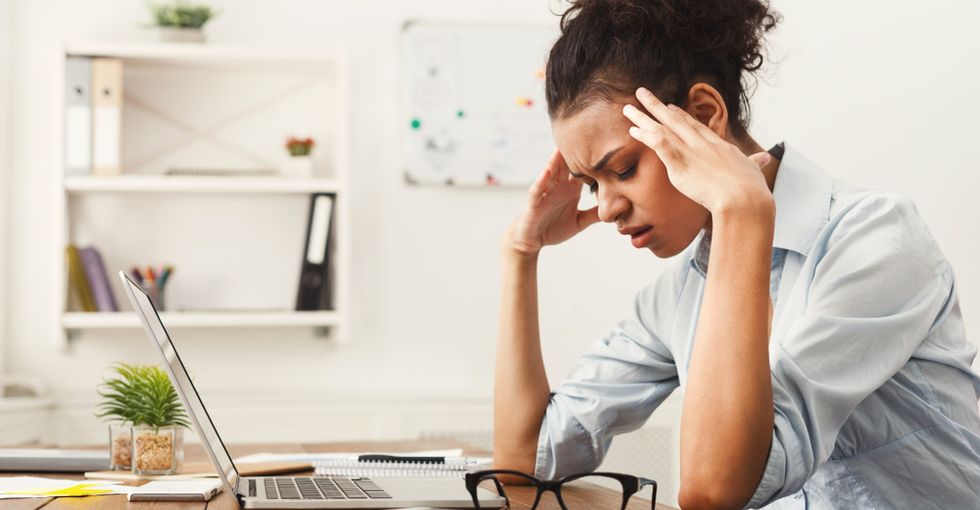 via: Shutterstock
I knew it was time to finally update my prescription, but what do you do when you can't get in to see the eye doctor for months? It's not like an optometrist makes house calls, right? The
EyeQue
is here to help.
So what exactly does the EyeQue do?
It's an optical device that accurately tests your vision right on your phone. Plus, the corresponding mobile app helps you to analyze that data and even order new glasses without having to see an optometrist. I got an eye exam right from my couch! Now there's no excuse to keep wearing those outdated glasses!