According to a recent study, the average U.S. adult will spend the equivalent of 44 years of their life staring at screens . And all of that screen time takes a toll on your eyes, causing strain, dryness, headaches, and even vision loss. The blue light from your screen is the cause of all these issues, and blue-light-blocking glasses are the solution. We've rounded up the best glasses on Amazon that filter out blue light so you can still be protective without putting your health at risk.
From glasses made for gaming to chic retro-inspired frames, these are the 10 best blue-light-blocking glasses on Amazon.com. Bonus: they also make you look 10X smarter.
We hope you find these products as awesome as we do. Just an FYI: We are a participant in the Amazon affiliate program, and may receive a share of sales from links on this page. Prices on Amazon fluctuate so anything mentioned below might change as soon we publish it!
We hope you find these products as awesome as we do. Just an FYI: We participate in affiliate programs and may get a share of the revenue from your purchase.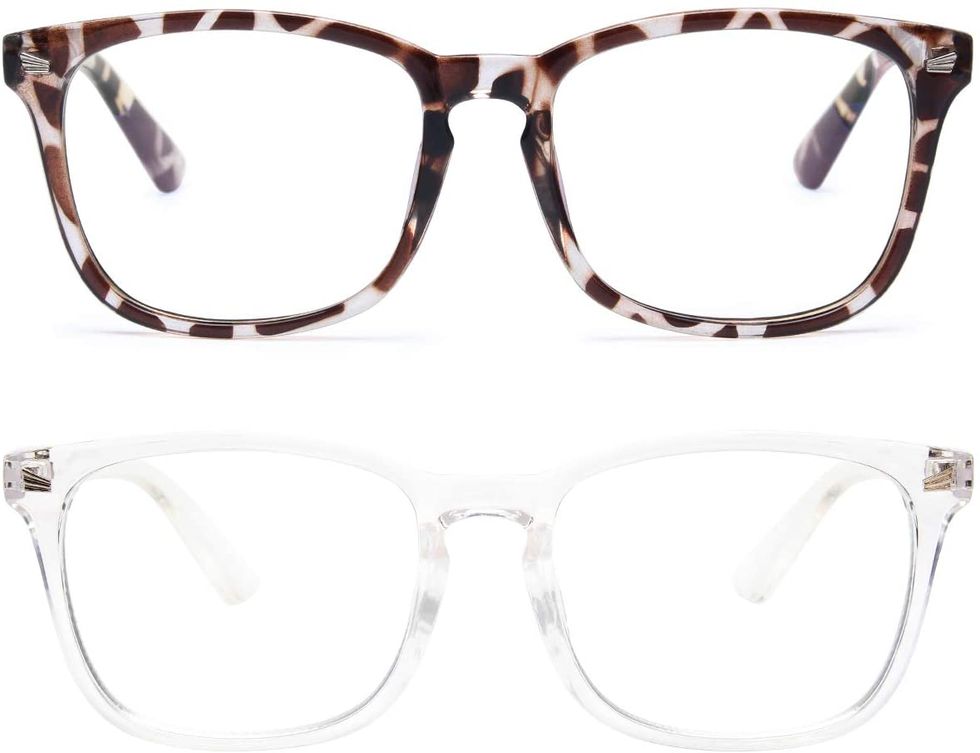 via: Amazon
If you work from home and stare at a computer screen for most of the day, you're going to want to have a backup pair, just in case. This
Livho 2 Pack Blue Light Blocking Glasses Set
includes two pairs of glasses with different designs that fit a variety of fashion styles.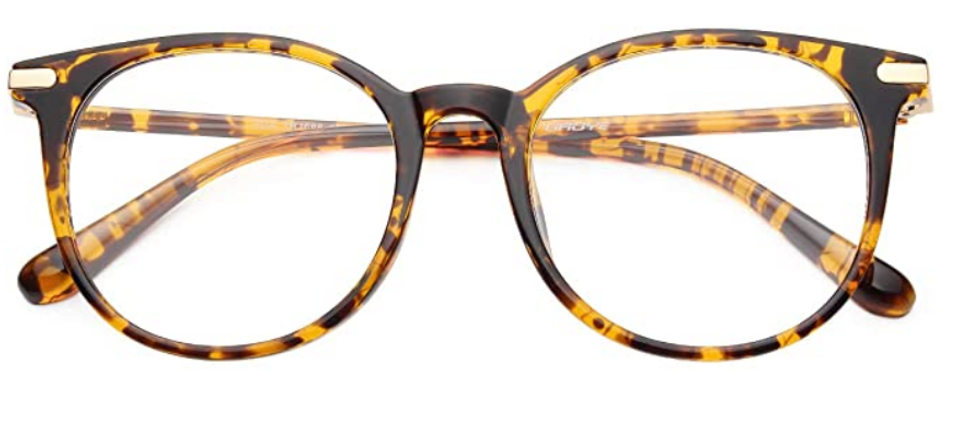 via: Amazon
If your style tends to lean more vintage than modern, these
Gaoye Blue Light Blocking Glasses, Stylish Retro Round Frame Anti UV Ray Computer Eyeglasses
are right up your alley. The round lenses have a sweet retro look, and they block 100% of harmful blue light.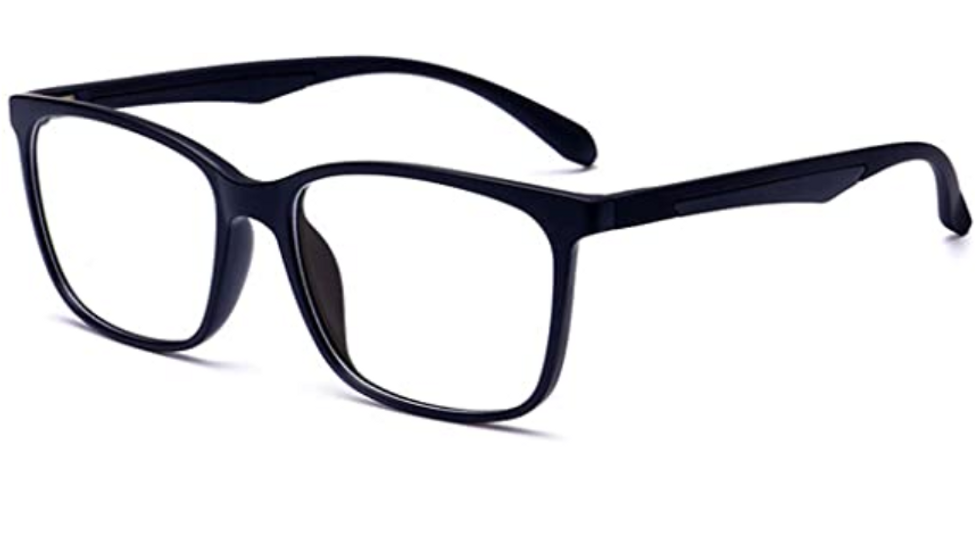 via: Amazon
These
ANRRI Blue Light Blocking Eyeglasses
are one of the most popular choices on Amazon. Customers love the sleek and sophisticated style, the lightweight frames, and the amazing blue-light-blocking technology. Plus, the lenses don't have that yellow tint that similar products do.

via: Amazon
If boring black or brown glasses just aren't your thing, these
Blue Light Blocking Computer Glasses
have got you covered. Not only do they offer complete protection against blue light, but they also come in a variety of bold colors and patterns that make a serious style statement.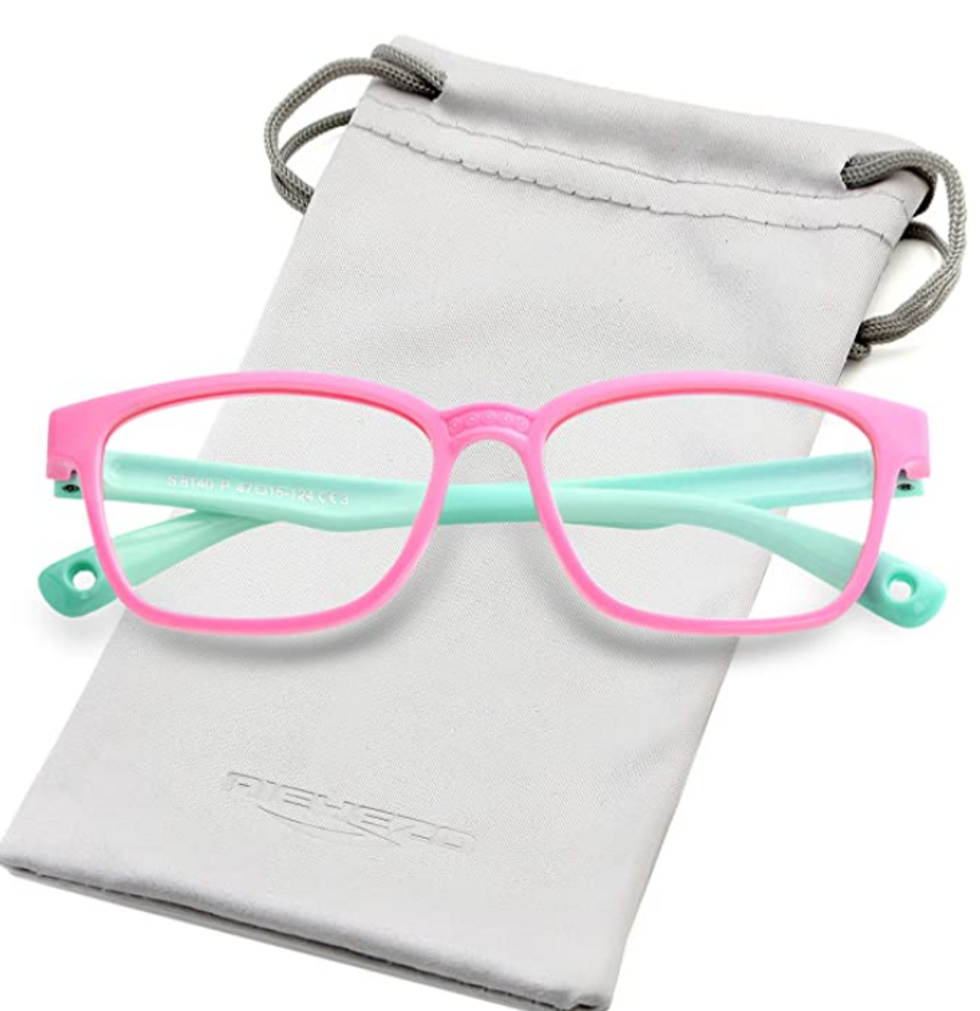 via: Amazon
Whether they're doing virtual learning or just playing on a tablet, kids need the same type of protection against blue light that adults do. That's where these
Kids Blue Light Blocking Glasses Silicone Flexible Square Eyeglasses
come in. They're bright, comfy, and perfectly sized for little faces.

via: Amazon
Why pay more if you don't need to? These
Blue Light Blocking Glasses for Women
are the perfect combination of affordability and high-quality design. The leopard print pattern is bold enough to add interest while still being neutral enough to match everything in your closet.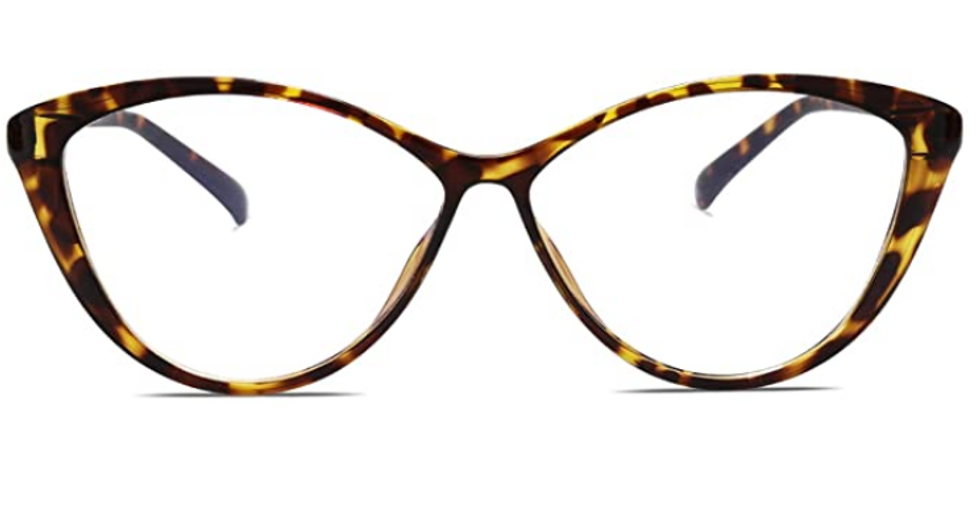 via: Amazon
Who says blue-light-blocking glasses can't be fun? These
SOJOS Oversized Cateye Blue Light Blocking Glasses for Women
are surprisingly stylish. The oversized cat-eye shape brings a flirty touch, while the non-prescription lenses are both anti-blue light and anti-radiation.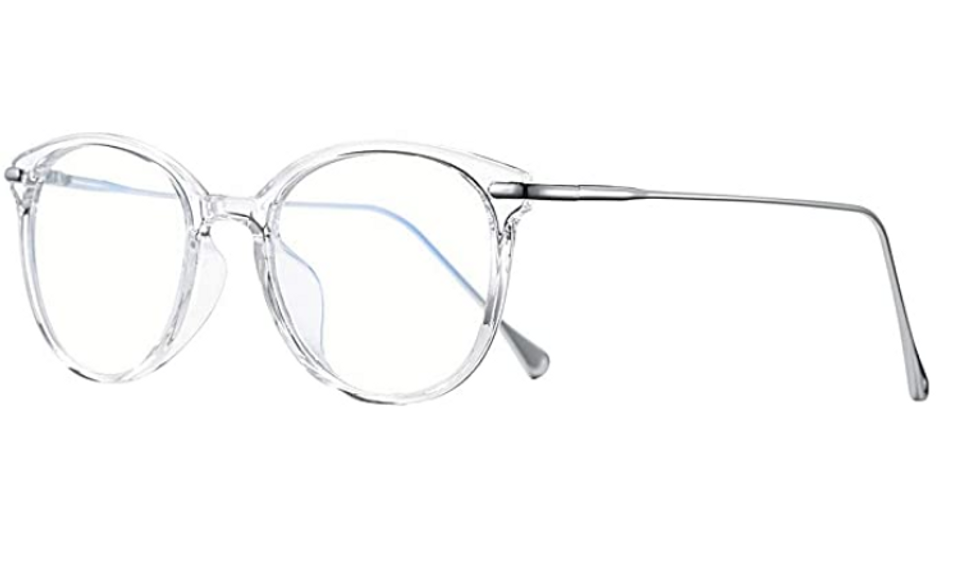 via: Amazon
If you're looking for a pair that will block out blue light without making a big fashion statement, these
COASION Blue Light Blocking Vintage Round Anti Blue Ray Eyeglasses
are for you. The clear design disappears on your face for a cool, futuristic look and the wire accents add to the modern esthetic.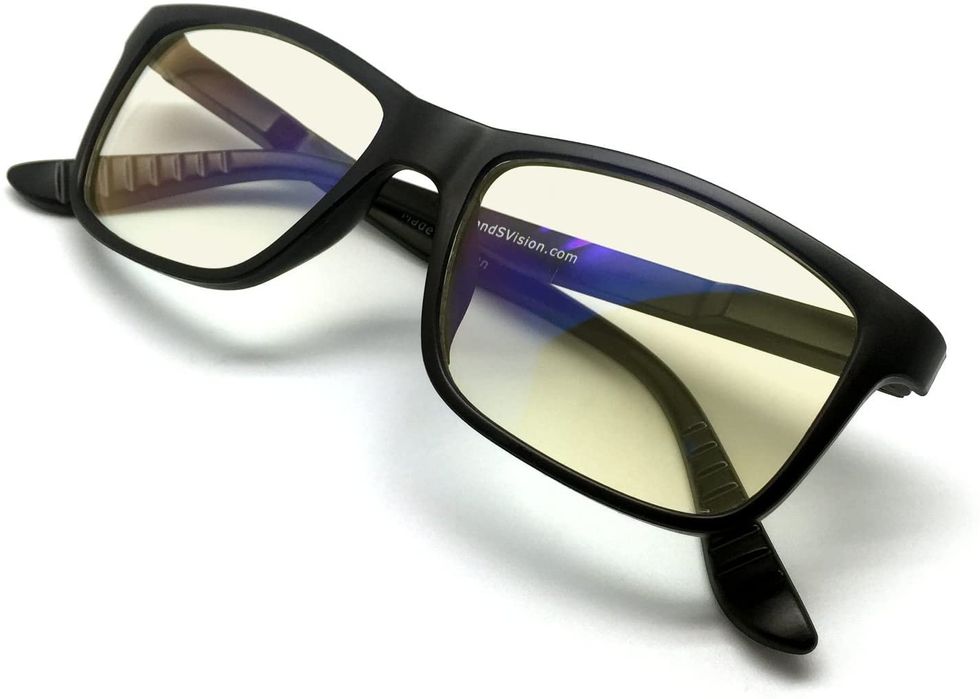 via: Amazon
Blue-light-blocking glasses aren't just for those who work at their computers all day. If you're an avid gamer, consider these
J+S Vision Blue Light Shield Computer Reading/Gaming Glasses
. They're made specifically for gaming and reading and feature low-color-distortion lenses so you can still see your game clearly.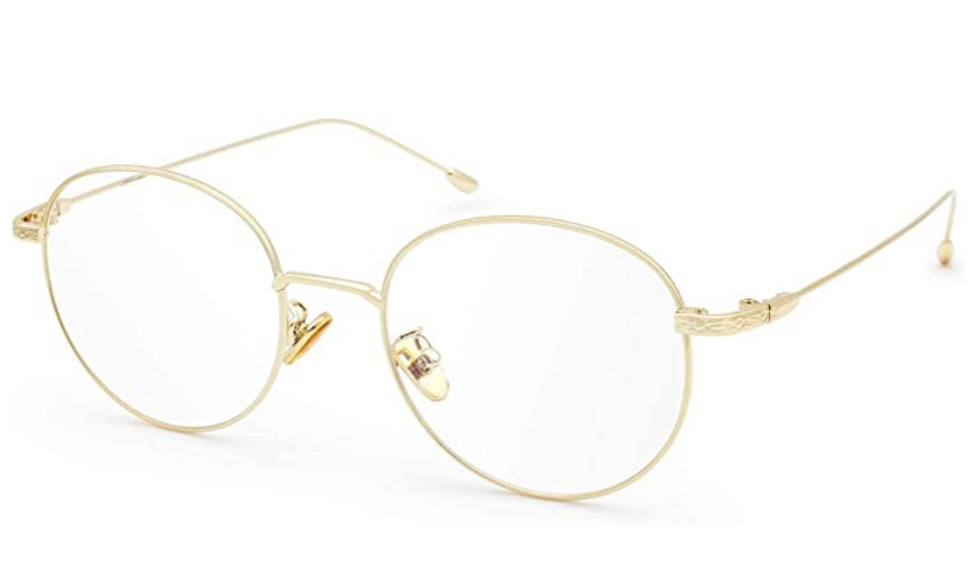 via: Amazon
You've probably seen pairs that look similar to these
Livho Blue Light Blocking Glasses
all over your Instagram feed lately. The quirky round lenses and metallic wire frame are definitely having a moment. So why not try out this trend while giving your eyes a break from damaging blue light?