You can find the time pretty much anywhere these days, but there's still an undeniable appeal to wrist watches! They're convenient, of course, and they also just make great accessories. It's like having jewelry with a real function, right? So, in the interest of staying stylish and on time, we've put together a list of the most fashionable wrist watches.
Because, as it turns out, Amazon has no shortage of really gorgeous wrist watches for you to purchase. There's no need to shop around at five different stores before picking something. You can just peruse the list below and pick out your favorite! So take a look at Amazon's most fashionable wrist watches and find one that fits your personal style .
We hope you find these products as awesome as we do. Just an FYI: We are a participant in the Amazon affiliate program, and may receive a share of sales from links on this page. Prices on Amazon fluctuate so anything mentioned below might change as soon we publish it!
We hope you find these handy products as awesome as we do. Just an FYI: we participate in affiliate programs, and may receive a share of sales from links on this page.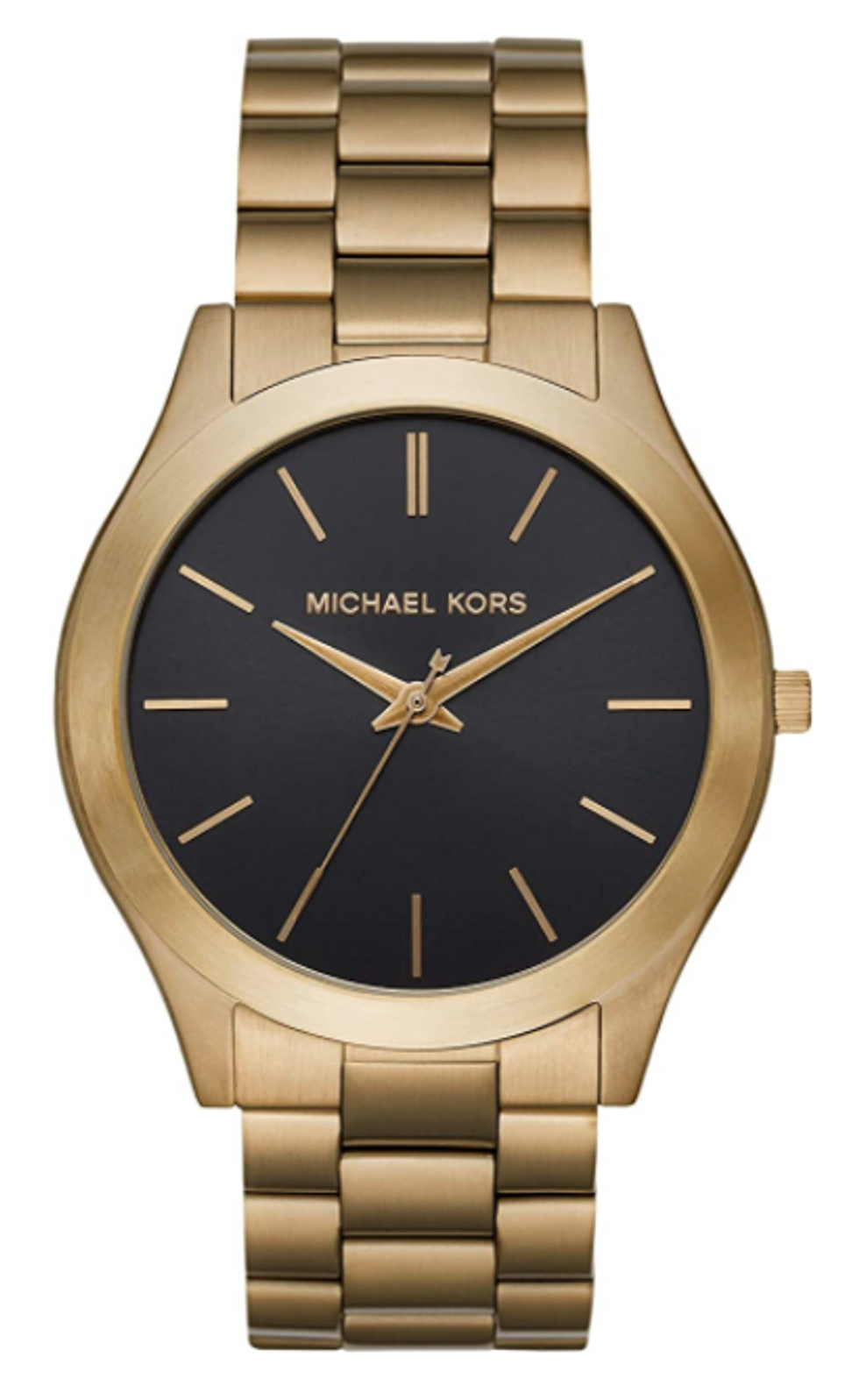 via: Amazon
First, this
Michael Kors
stainless steel watch is highly appreciated on Amazon! With a 44mm case, 22mm band width, scratch-resistant mineral crystal glass, and a quartz movement with a three-hand analog display, this watch is the epitome of a minimalist display style.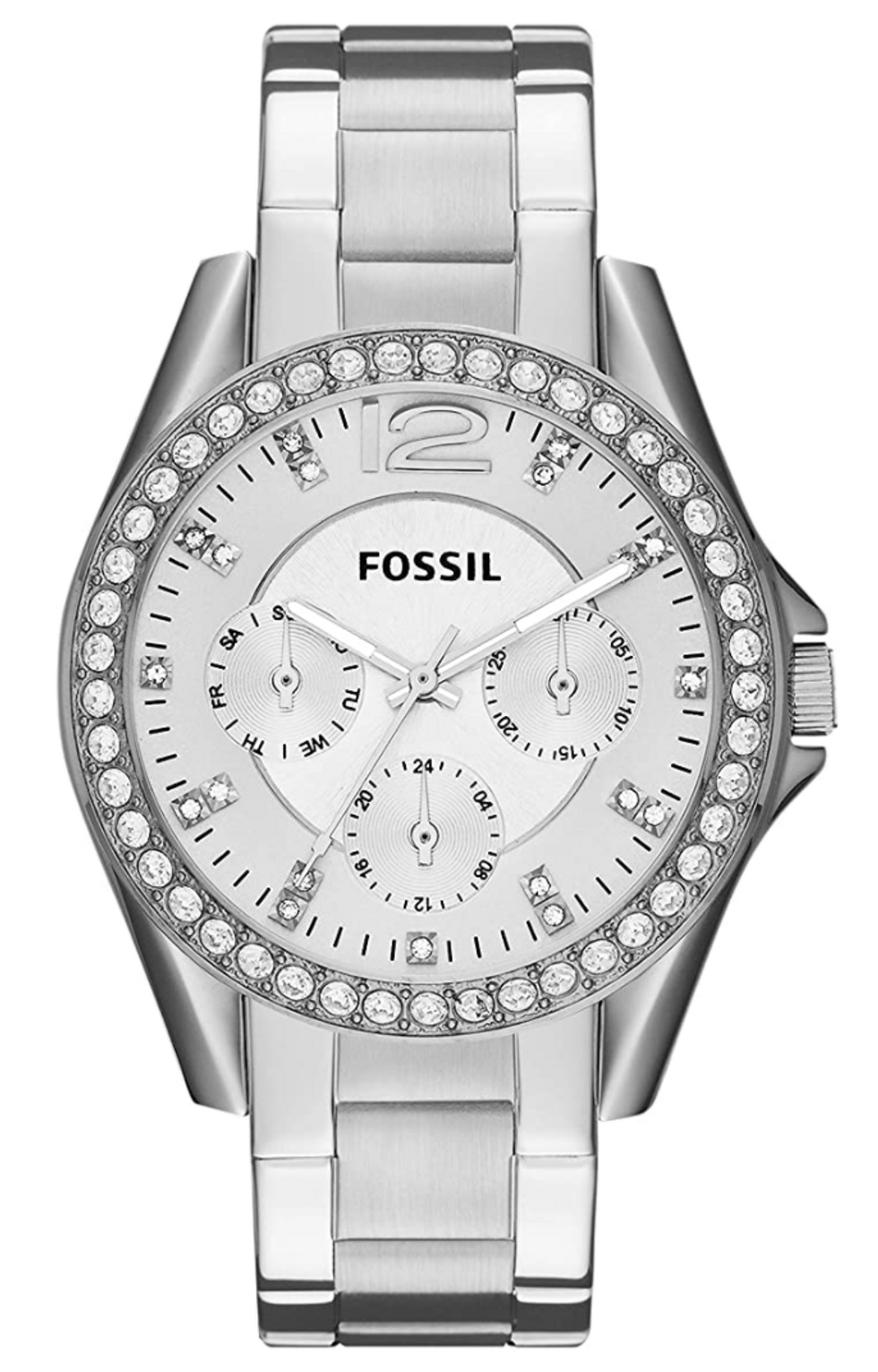 via: Amazon
And first up in women's wristwatches, this
Fossil
watch is delightfully glitzy and yet subtle enough to be stylish. And if silver isn't your thing, you can get this watch in gold, black, rose gold, and mixed tones. It's also multifunctional with stopwatch functionality, which is certainly useful!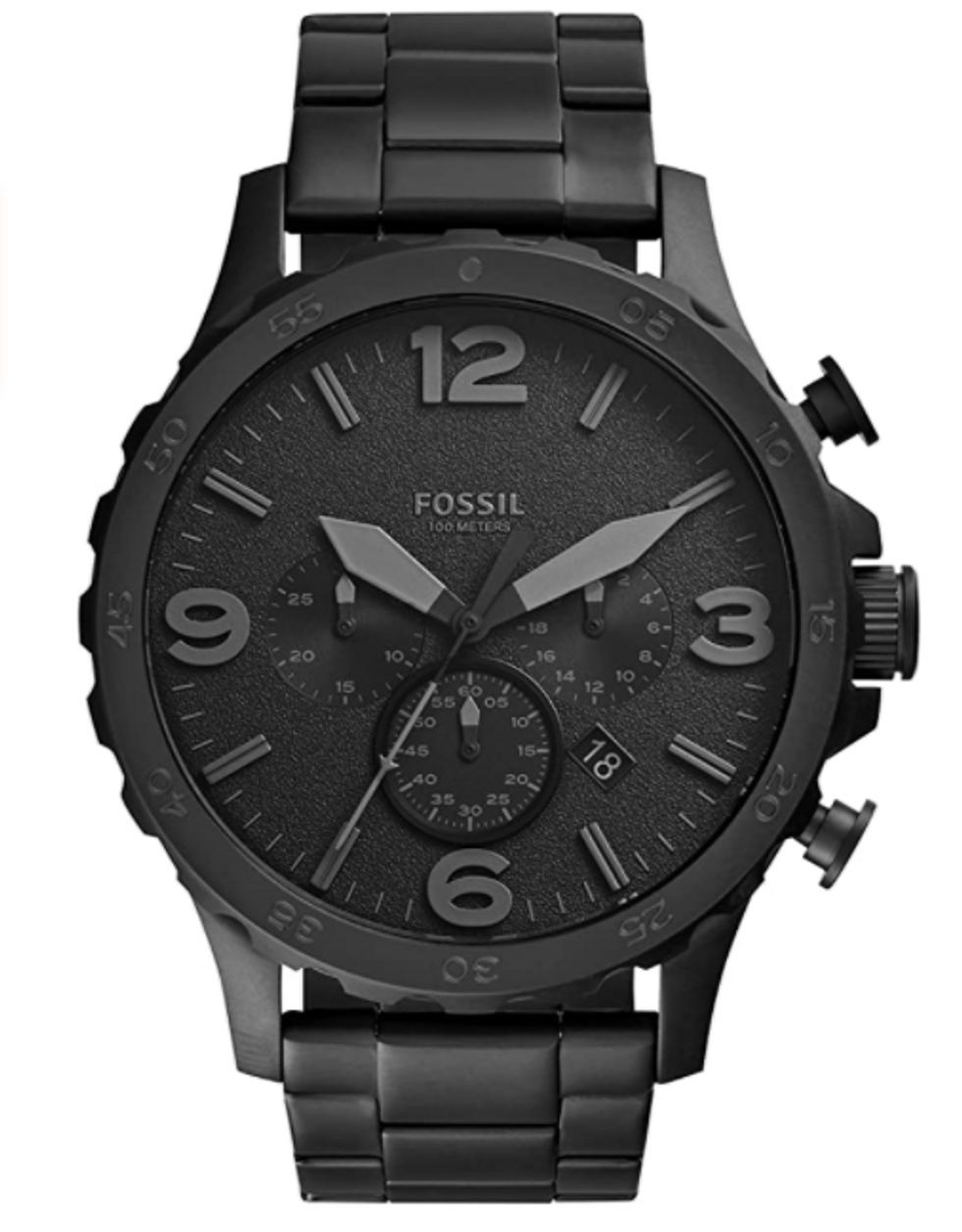 via: Amazon
This is Amazon's choice among
Fossil
watches for men, and there are quite a few of those! It's got a black plated stainless steel case; black dial with date window and gunmetal-tone Arabic numerals. Plus, it's water-resistant, so don't worry about it getting a little bit wet.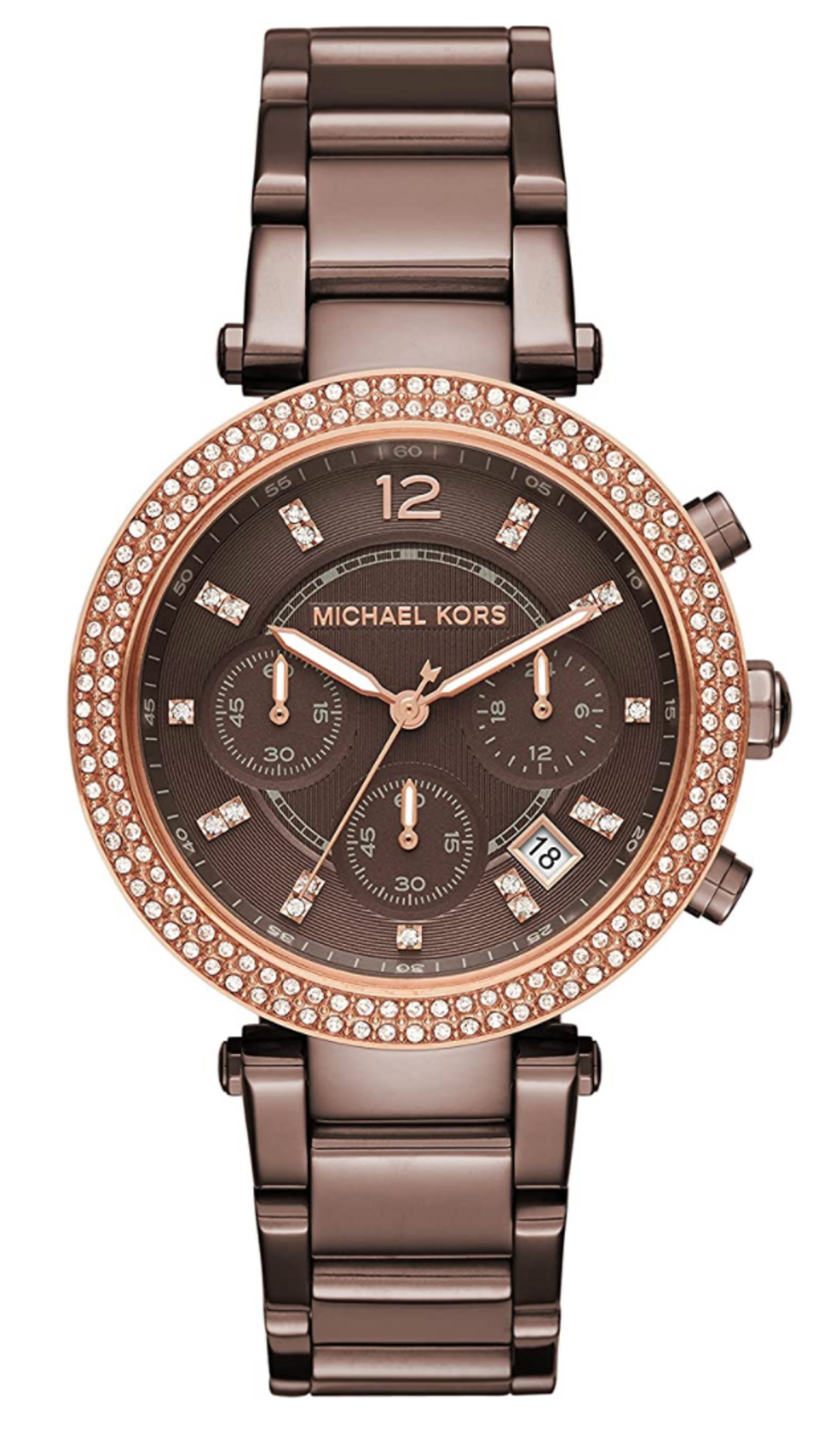 via: Amazon
This
Michael Kors
watch boasts a Japanese-quartz movement, a case diameter of 39mm, and a moderate amount of water resistance. And, like most of the watches on this list, it comes in a few other colors - including an eye-catching scarlet!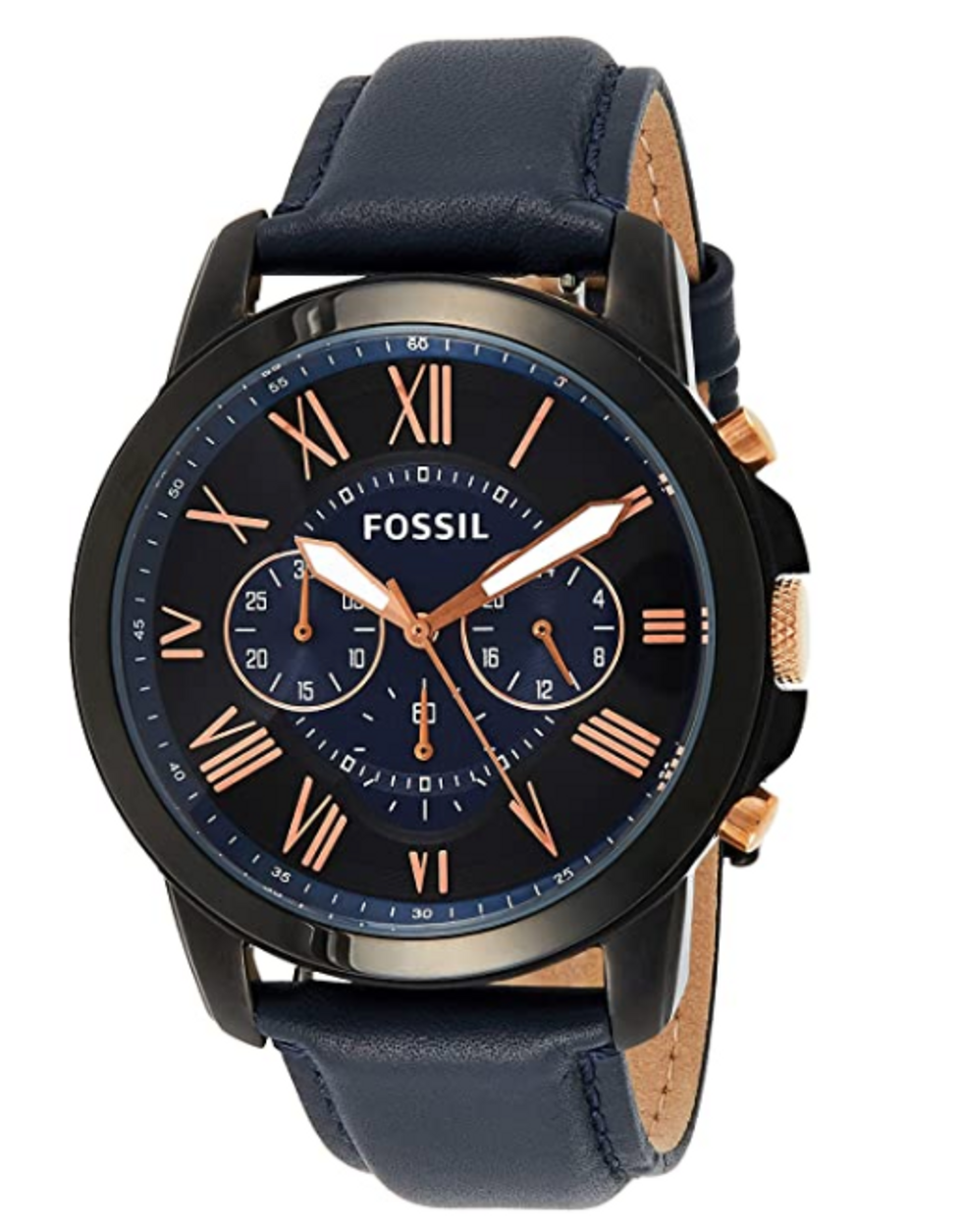 via: Amazon
If you're a fan of the leather wristband rather than metal, this
Fossil
watch could be just what you're looking for. Its navy blue band is genuine leather, and if you ever want to change it out for something else, it's interchangeable with all Fossil 22mm watch straps.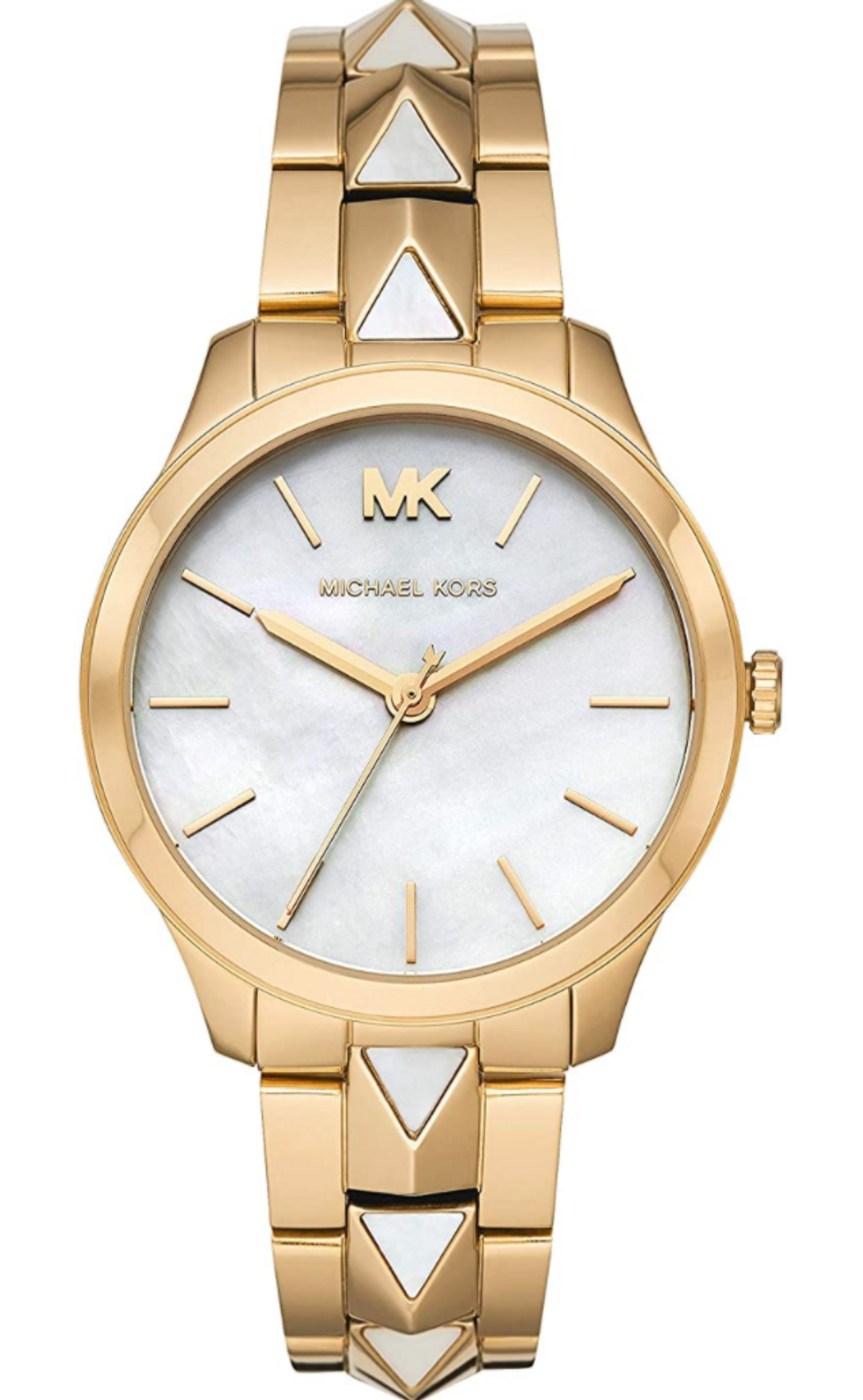 via: Amazon
This
stylish watch has some special accents on its wrist band: the band itself is a gold-tone stainless steel bracelet with mother-of-pearl center-links. Add to that a white mother-of-pearl dial with gold-tone stick indexes, and you've got one awesome accessory!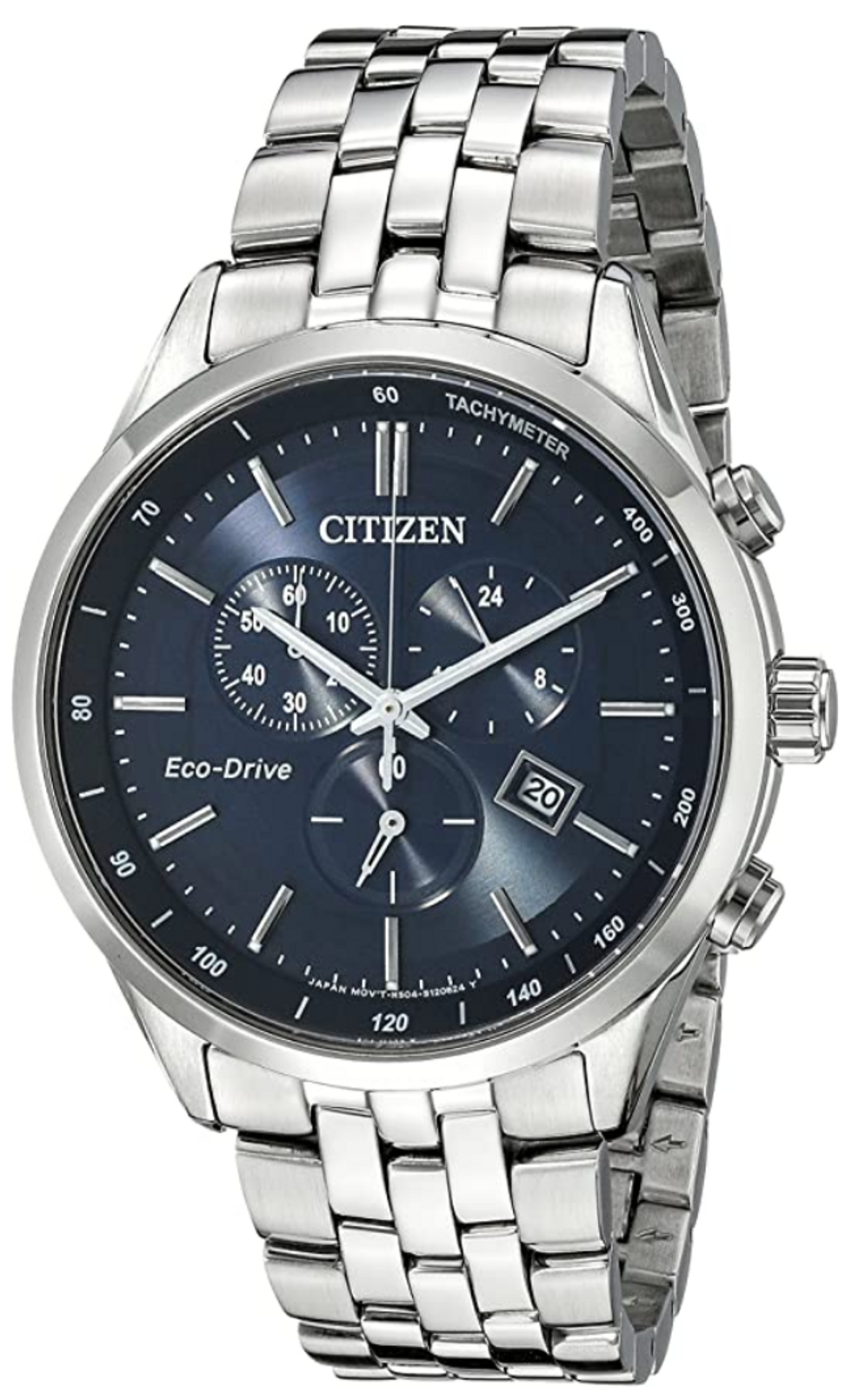 via: Amazon
This
handsome model
has all the qualities of a great wristwatch, with three subdials, placed indices, baton hands, and an anti-reflective sapphire dial window. Plus, it's also got a window for the date (just in case you need a reminder of that, too!)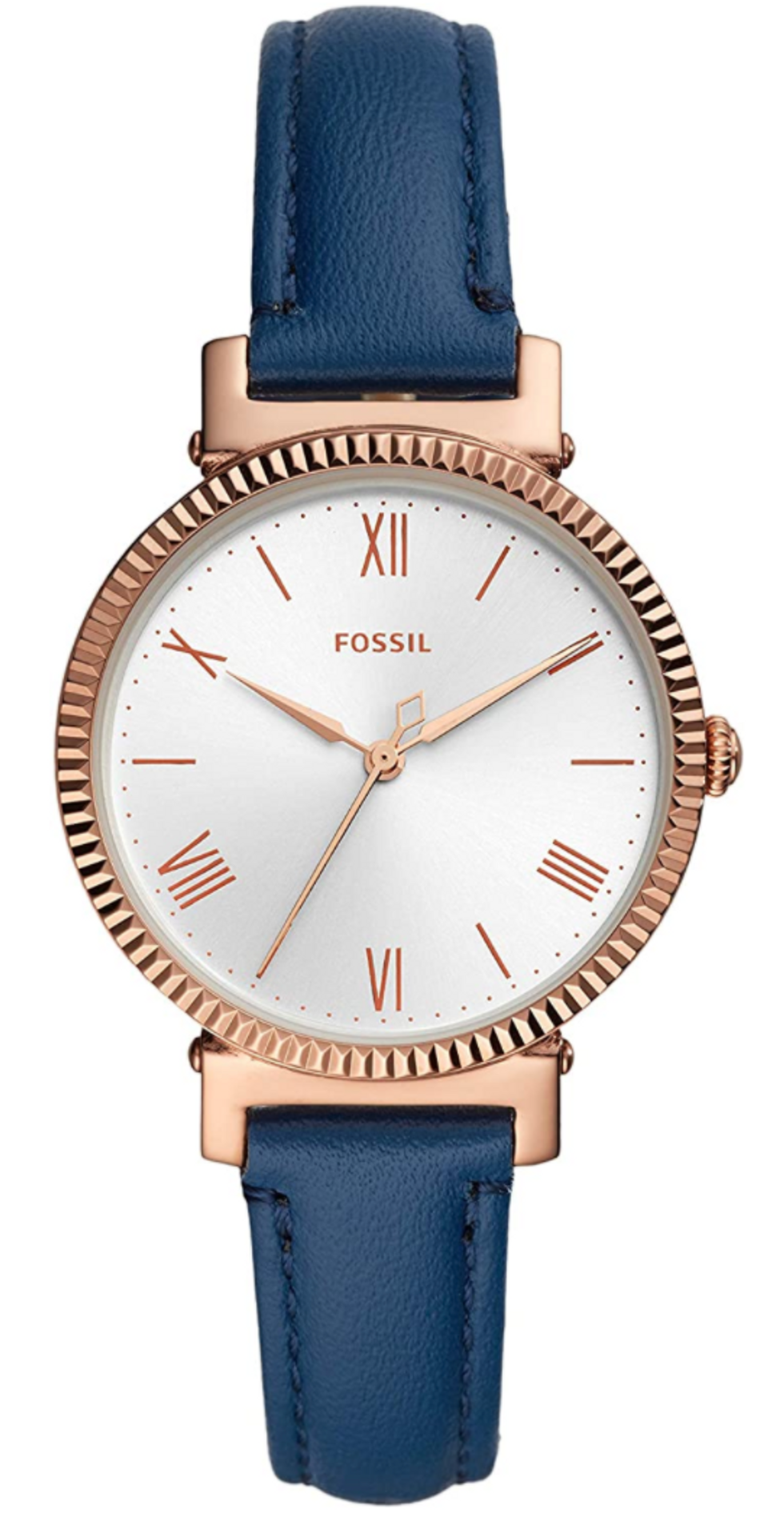 via: Amazon
Here's a
women's watch
that comes with a genuine navy blue leather band - though once again, it's interchangeable with all Fossil 14mm bands, so you can change things up every now and again!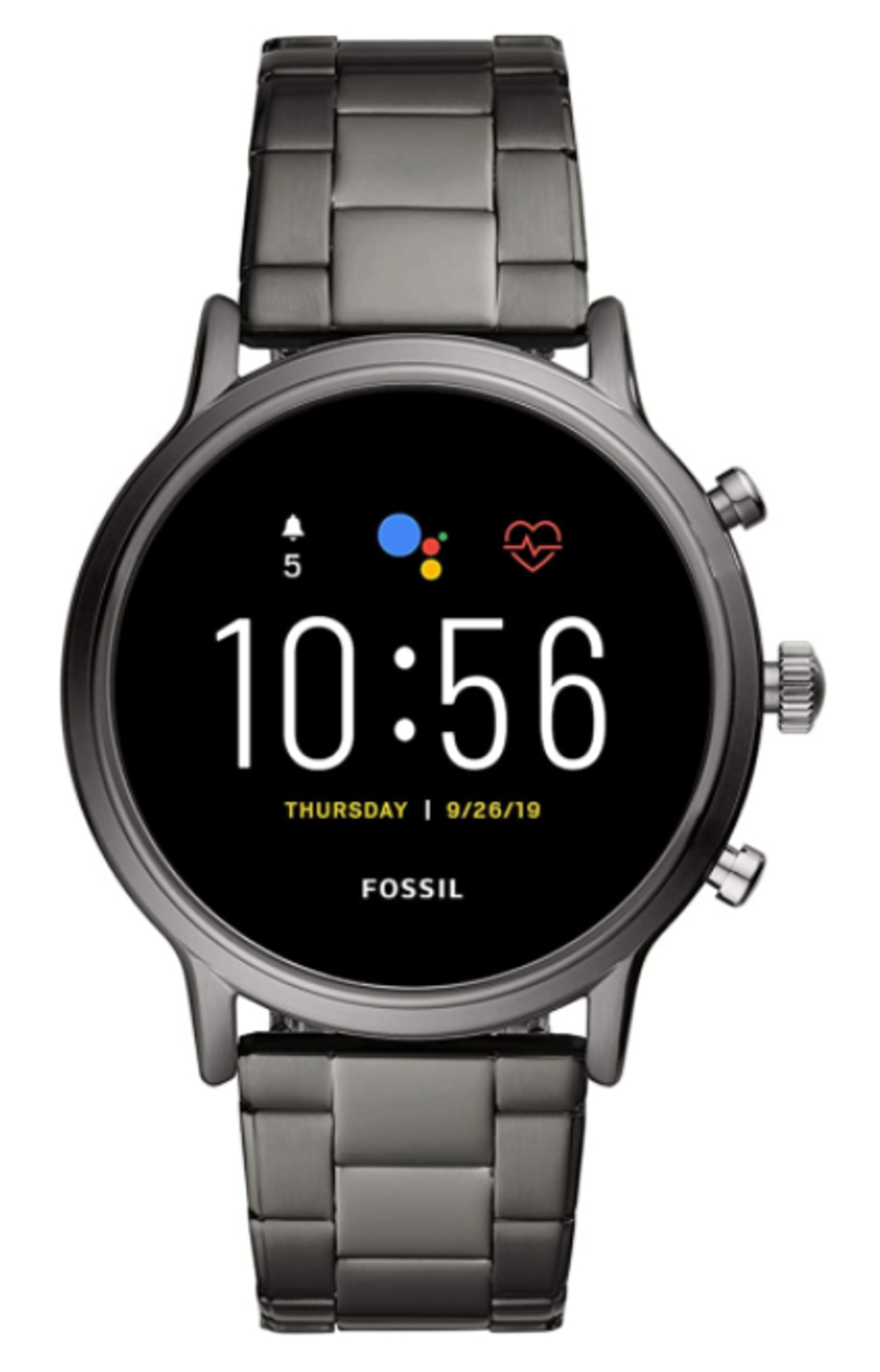 via: Amazon
We've covered a good number of analog watches, and now it's time to cover a more recent subset: the smartwatch. This
Fossil
smartwatch works with both iPhone and Android devices; it's got heart rate & activity tracking using Google Fit, a built-in GPS for distance tracking, and a speaker for audible alerts and taking phone calls. If you're willing to spend a little extra, you can get a watch that's both stylish
and
smart.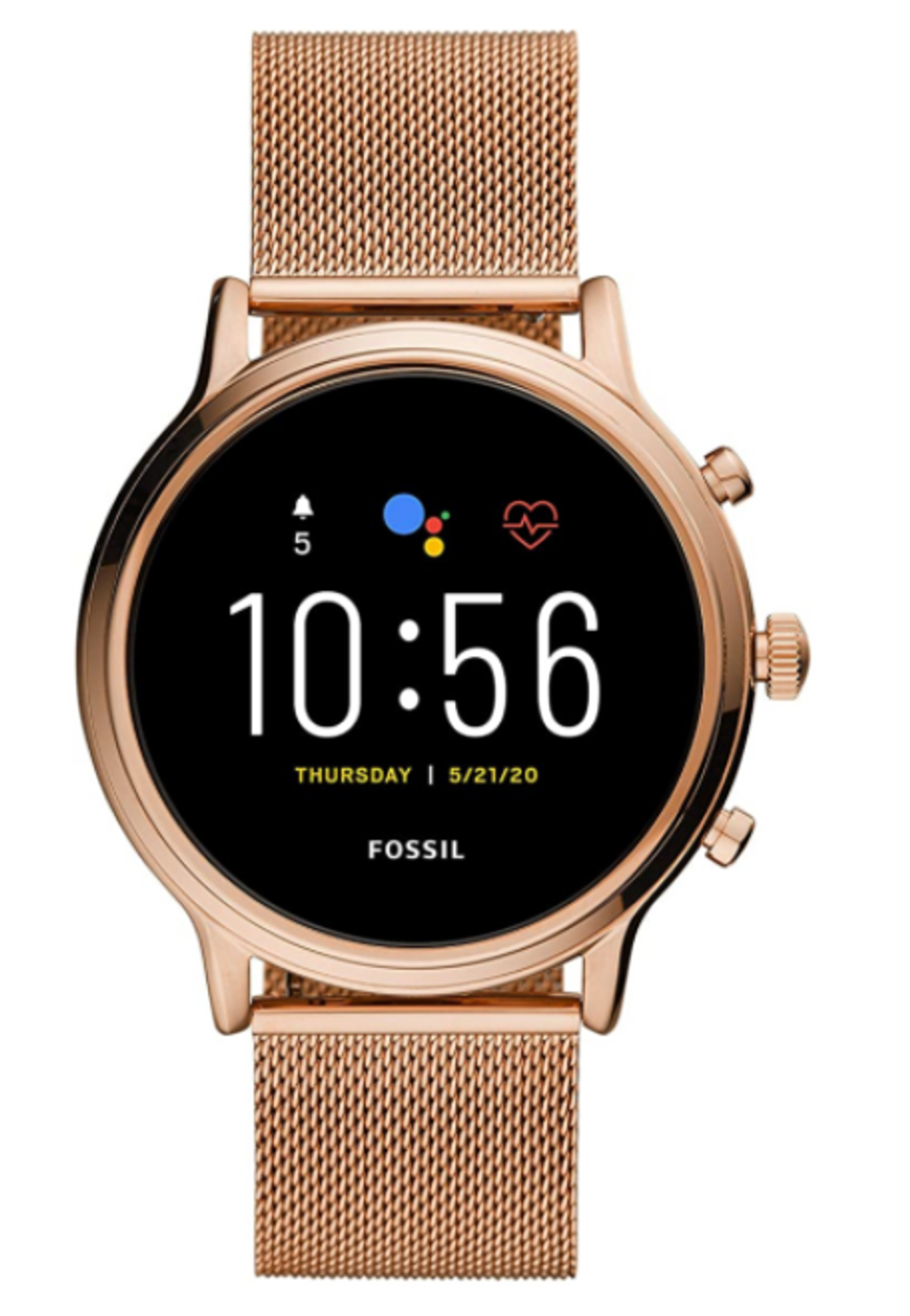 via: Amazon
And who says there's only one style of
smart watch?
The previous was Fossil's "Carlyle" model, and this is Fossil's "Julianna" smartwatch. It has all of the same powerful functions of the Carlyle in an alternate, slimmer style. Cool, right?