Many of us have spent the last six months or so with a lot more time on our hands. We've been spending a lot more time at home and that means we've been picking up new hobbies . I've fallen deep down a cross-stitch embroidery hole, and tons of friends and family have been picking up needlework too.
Whether you're a beginner who wants to try out embroidery for the first time, or an expert who is looking for fresh supplies, this list is for you. One of your most important embroidery materials is the hoop. Embroidery hoops come in all shapes, sizes, and materials. But all you have to do is check out this list to find the best embroidery hoops that fit well for your project.
We hope you find these products as awesome as we do. Just an FYI: We are a participant in the Amazon affiliate program, and may receive a share of sales from links on this page. Prices on Amazon fluctuate so anything mentioned below might change as soon we publish it!
We hope you find these products as awesome as we do. Just an FYI: We are a participant in the Amazon affiliate program, and Brainjolt may receive a share of sales from links on this page.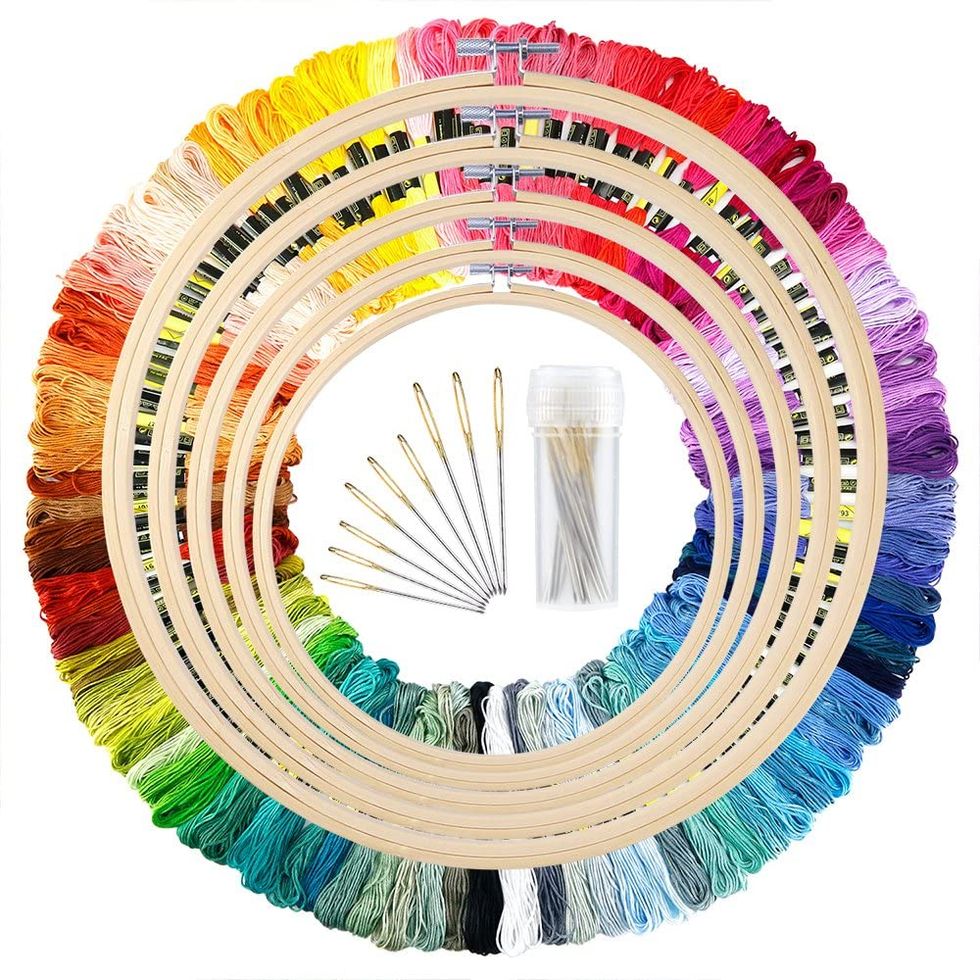 via: Amazon
If you're new to embroidery, you may not want the fuss and muss of trying to find all the materials you're going to need. That's why
this purchase
is the best hoop for beginners: it comes with multiple sizes of embroidery hoops for all your projects, a huge starting library of embroidery floss, and the needles you'll need. Plus the embroidery hoops are wooden, which is a solid choice for beginners.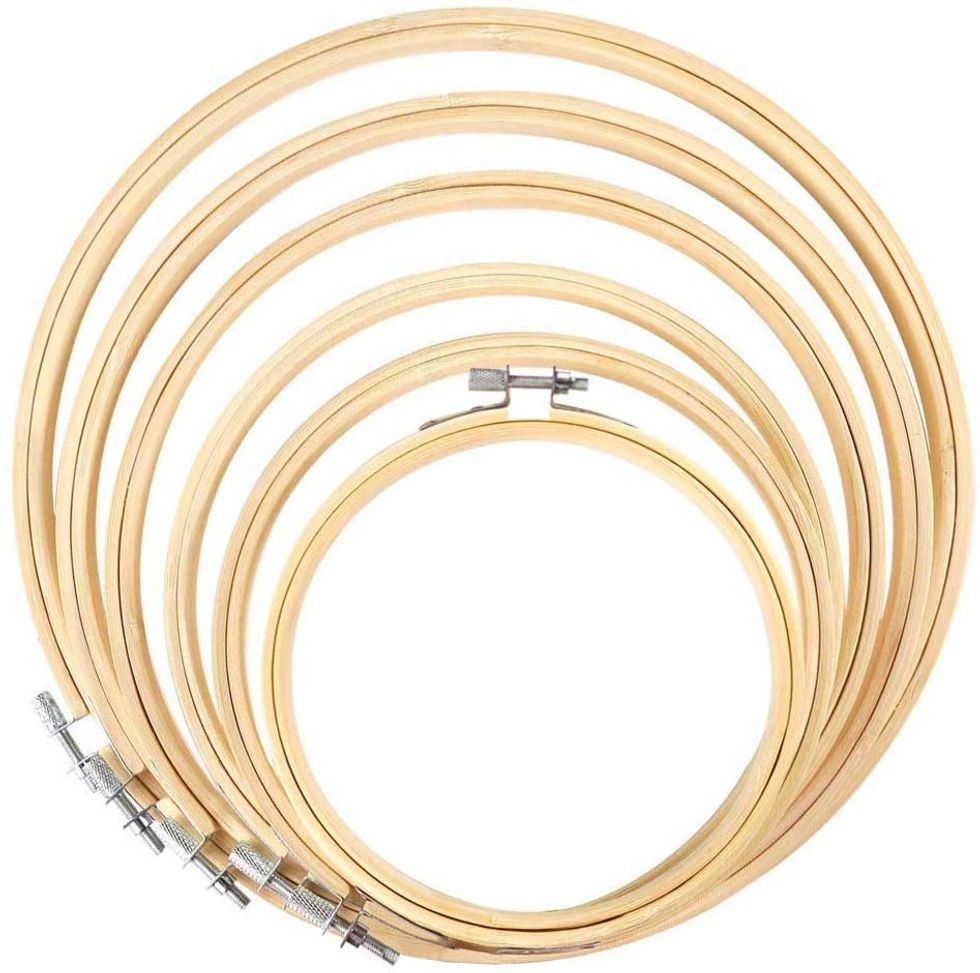 via: Amazon
Maybe you've already got your needle and thread, and you simply want to expand your collection of embroidery hoops. You're looking for some new sizes, you've got a few projects in the works, or maybe you need an itty bitty mini hoop. This
pack of six hoops
will be great for you to expand your hobby. Six different sizes in the classic embroidery hoop style will let you keep stitching as long as you want.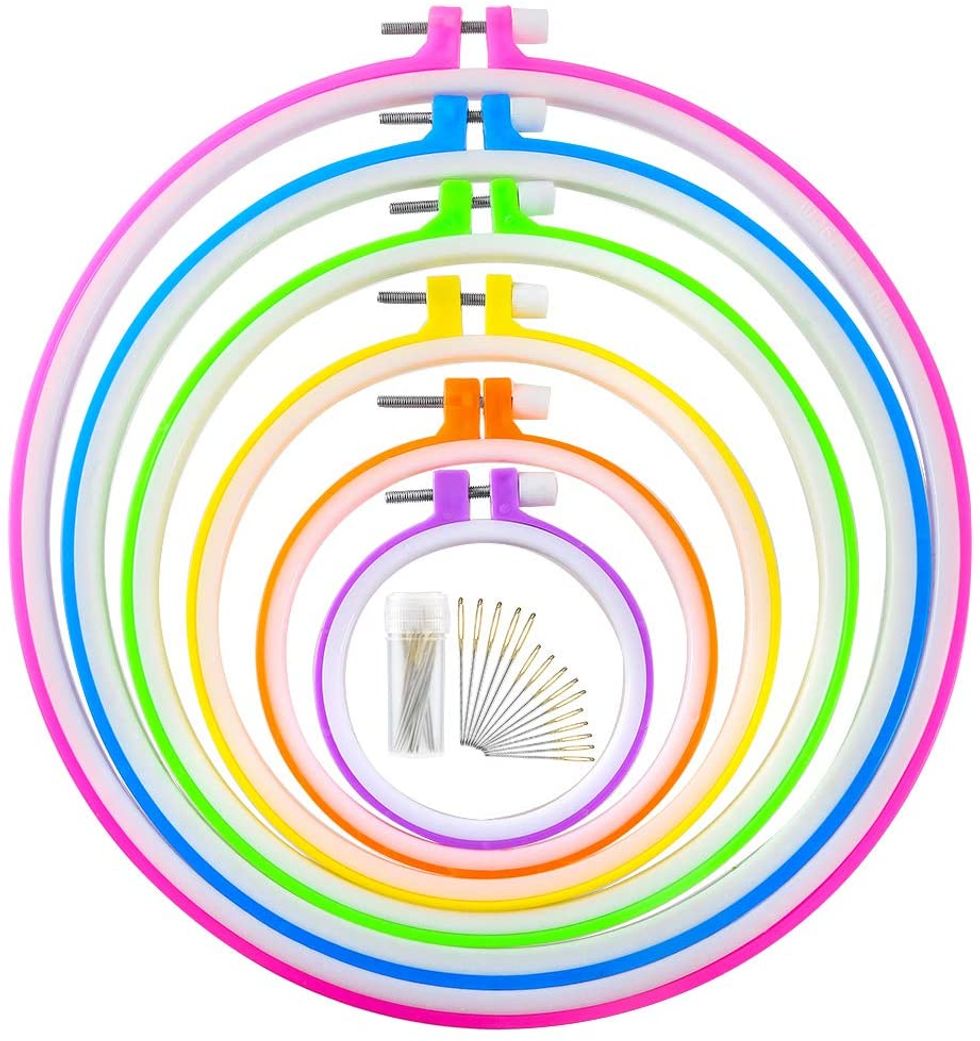 via: Amazon
Wooden hoops are often the best choice for displaying a piece of finished embroidery, but if you want some low-cost hoops to hold your fabric throughout the whole stitching process, this set of
colorful plastic hoops
is perfect. It costs significantly less than wooden hoops, gives you a wide variety of sizes, comes with needles, and is great for works in progress.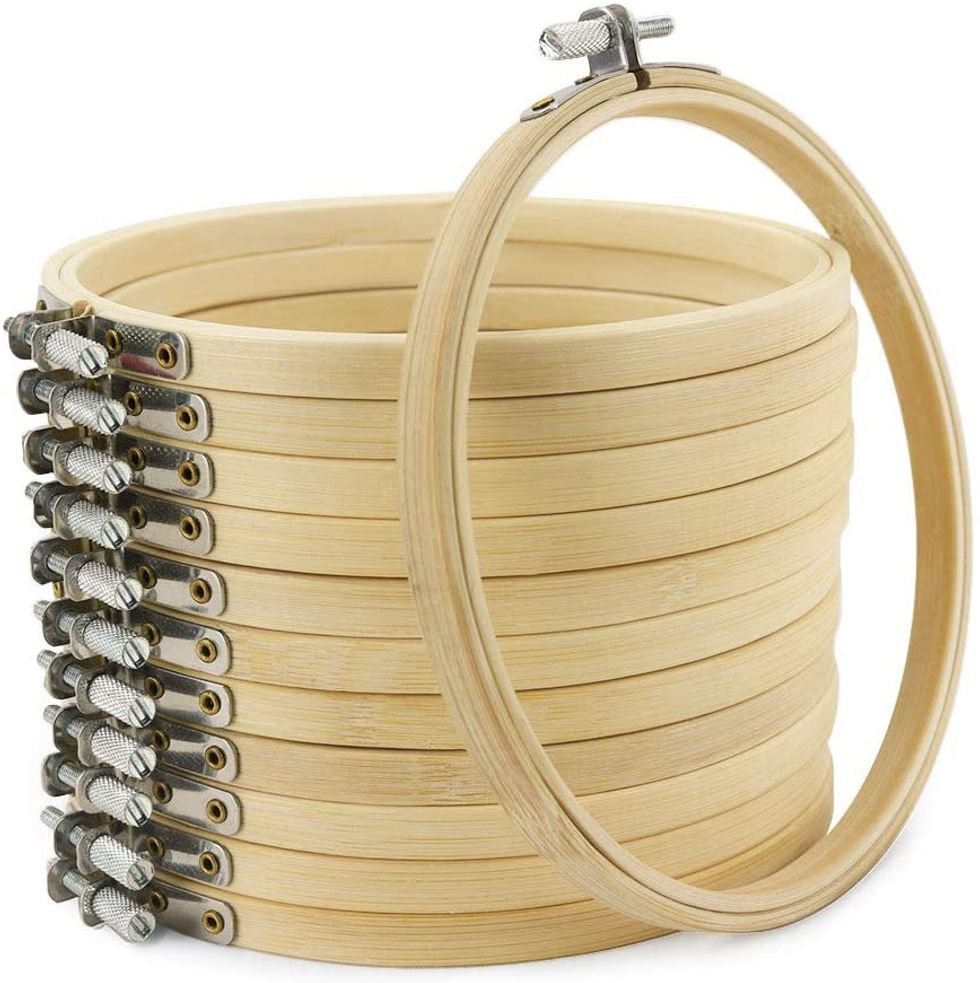 via: Amazon
Do you like having more than one project to work on? Are you easily distracted by a new and shiny pattern? Are you addicted to buying PDFs on Etsy? This is the set of
embroidery hoops
for you. It comes with a full
twelve
embroidery hoops, each one a nice, standard six inches. You can have beginner projects, you can have advanced projects, you can have colors, you can have black and white. Whatever your heart desires, you can make it with this bulk pack.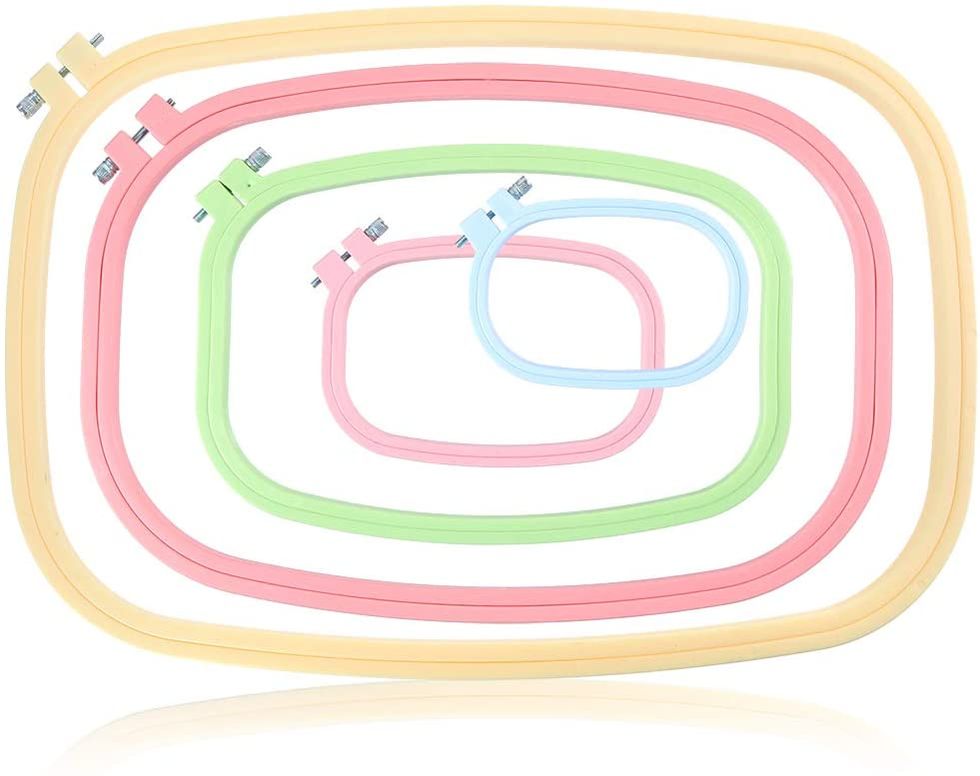 via: Amazon
So far the only hoops we've looked at are standard, circular embroidery hoops. But what if you've got a project that's longer than it is tall? This set of oval hoops takes your embroidery to a new place and it's all new shapes. Snag this set if you're working on projects with a wide variety of shapes and sizes, and want to try out hoops that accommodate whatever project you have.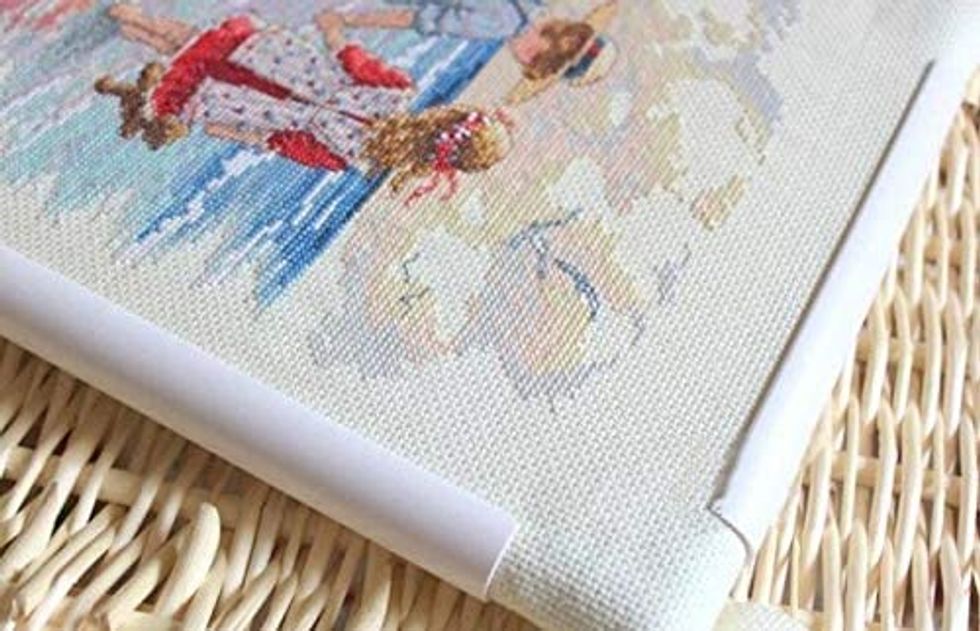 via: Amazon
Do you want an embroidery hoop that will fit almost any project, keep your fabric taught, and be easy to use?
Snap frames
are the route for you. These plastic frames are adjustable, plus you can add additional pieces to make them even bigger if you need to. If you're doing a particularly large project, you can even use them in the middle of the fabric. A must if you're going to be embroidering for a long time.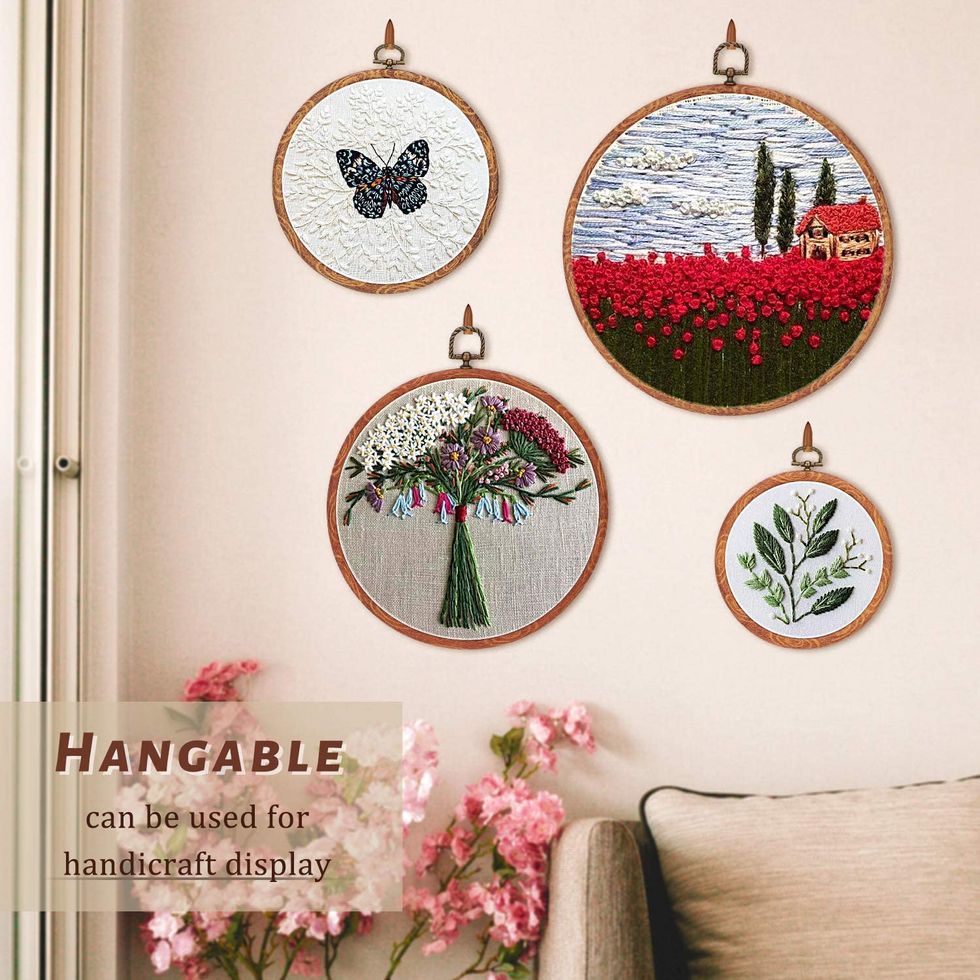 via: Amazon
Ok, so you've been embroidering for a while now and you're starting to think about what you're going to do with your projects once they're completed. Obviously you want to show them off. One of the best ways to do that is with a hoop that is built for display, like these
lovely rubber hoops
. They come with a ring so thaat you can easily hang them anywhere, aand they look gorgeous.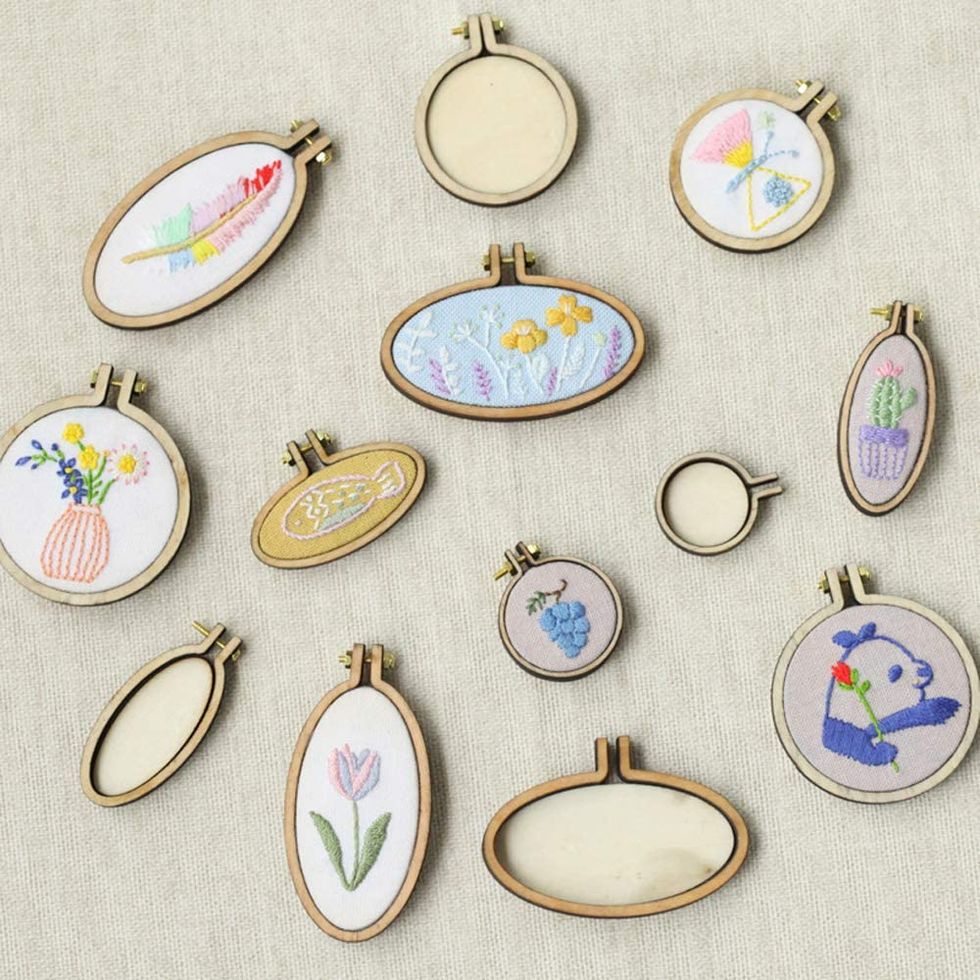 via: Amazon
Or maybe you aren't interested in displaying larger artwork. Maybe you want to create tiny embroidery pieces that you can wear as jewelry, or add to your Christmas tree. These
mini embroidery hoops
are perfect for small projects that you can display in hundreds of different ways.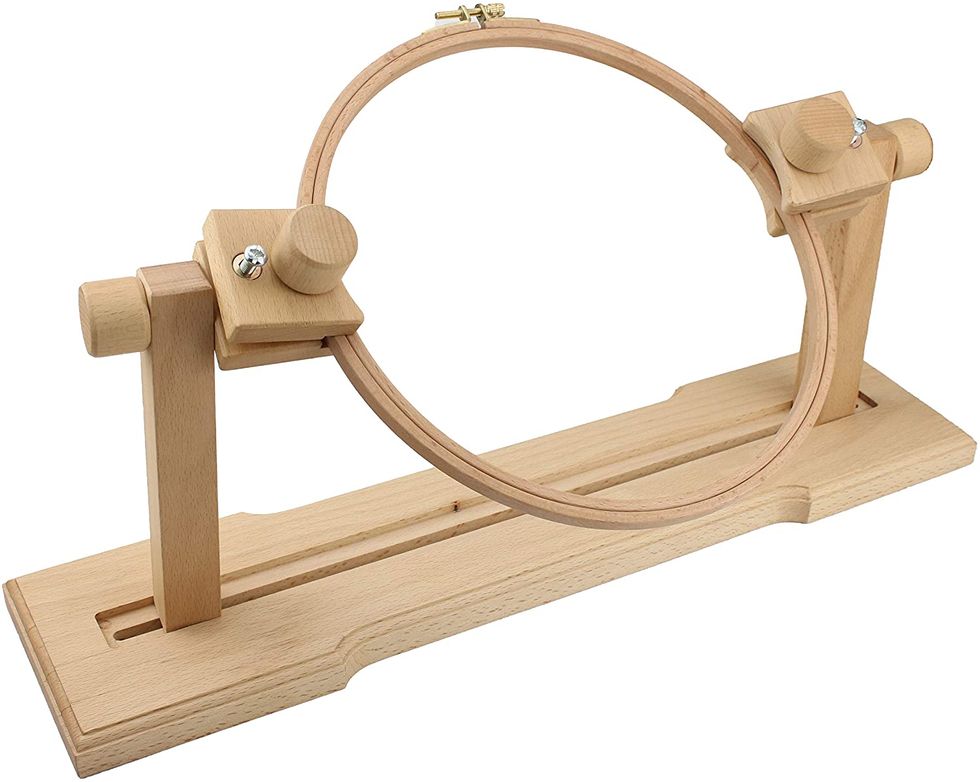 via: Amazon
If you've been embroidering for long enough, you know that holding on to your hoop is a recipe for hand cramping. Luckily the embroidery world has a solution for that, and as you become more advanced you may want to move your hoops to something a bit easier on the hands. This
hoop stand
lets you use both hands on your embroidery and keeps the hoop exactly where you want it. It's truly a life-saver.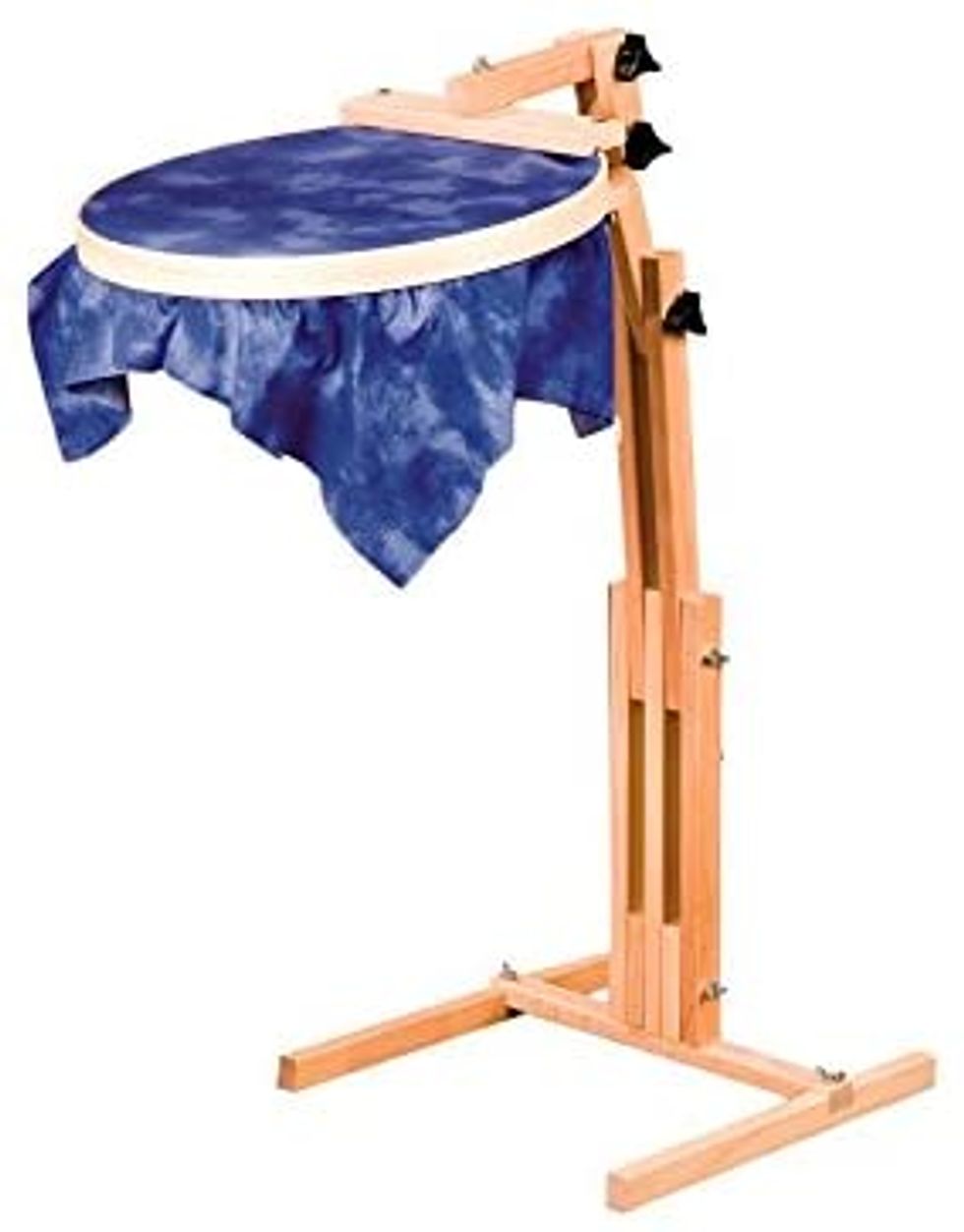 via: Amazon
Now if you're a lifelong embroiderer and you know that you want to commit to big projects and lots of time at your hoop,
this is the stand
you want. It's adjustable, it can fit all sizes of hoops, and it works anywhere you are. It's more expensive than some of the other options here, but once you make this commitment, you'll never want to go back.