What's the point of having a garden if you can't decorate it a little? Bird feeders, birdbaths, and similar accouterments have always been popular with people. It's no mystery why: provide places for them to eat and bathe, and you'll attract all sorts of gorgeous songbirds to your yard!
Of course, sometimes it's hard to know where to start when looking for the perfect decor. So if you're thinking of decorating your yard, you've come to the right place. We've put together a comprehensive list of the best bird feeders, baths, and decor for your garden that Amazon has to offer. Just peruse the list and figure out what suits your home the most!
We hope you find these products as awesome as we do. Just an FYI: We are a participant in the Amazon affiliate program, and may receive a share of sales from links on this page. Prices on Amazon fluctuate so anything mentioned below might change as soon we publish it!
We hope you find these handy products as awesome as we do. Just an FYI: we participate in affiliate programs, and may receive a share of sales from links on this page.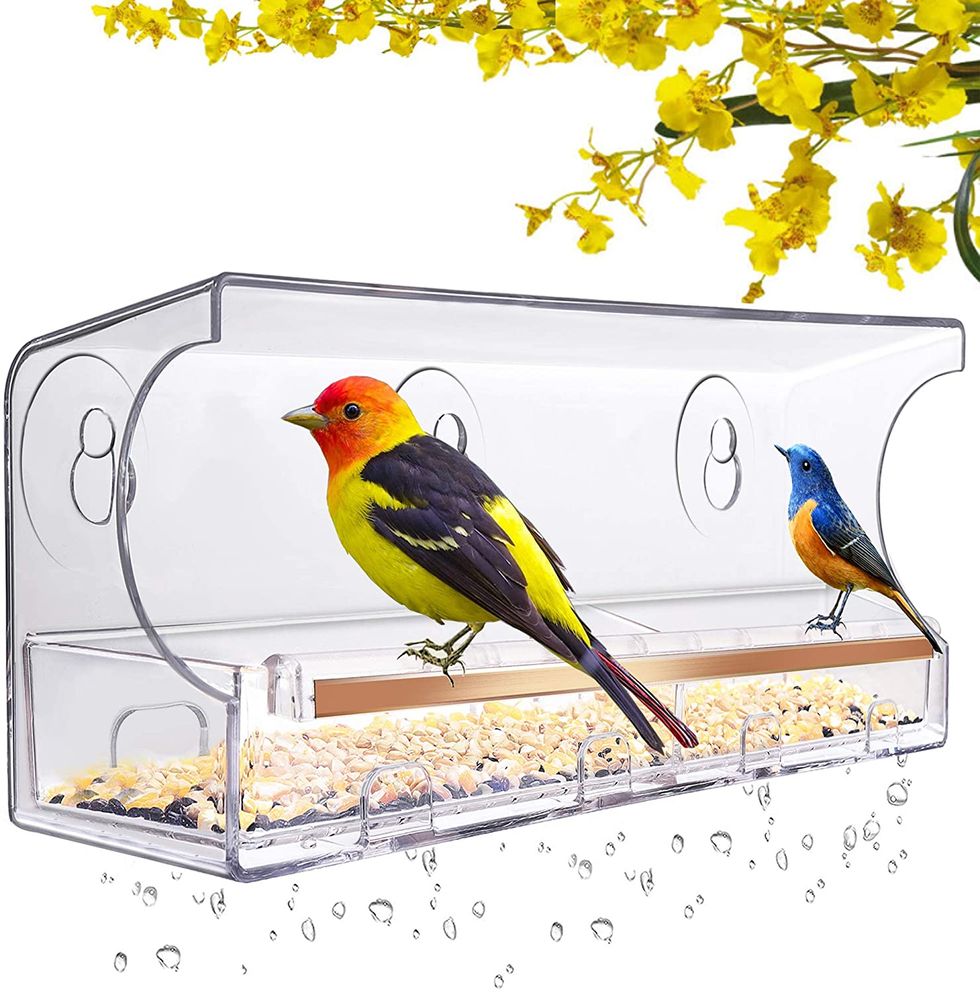 via: Amazon
What's the bird-watching equivalent of "stop and smell the roses"? Either way, this convenient
window bird feeder
made from clear material will let you do just that; pull up an armchair and see perfectly all the avian visitors to your yard. And it has no sharp edges, so the birds who come to snack will be safe doing it.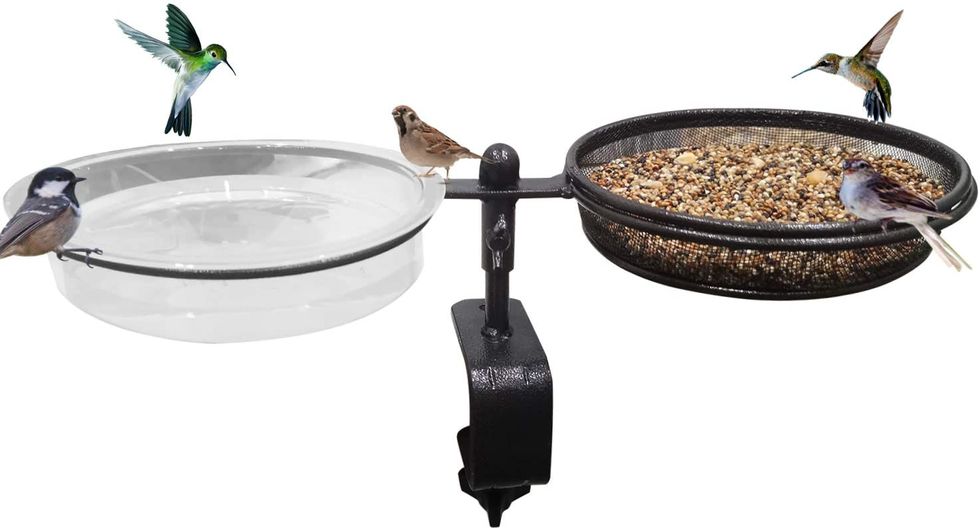 via: Amazon
Can't decide between outfitting your home with a bird feeder or bird bath? Make sure it has both with this
handy dual-feeder
and bath. Fill one bowl with seed and the other with water, and you'll have birds flocking to your deck in no time. Both bowls are made from durable material (one heavy-duty plastic and one steel mesh) that'll last in all types of weather!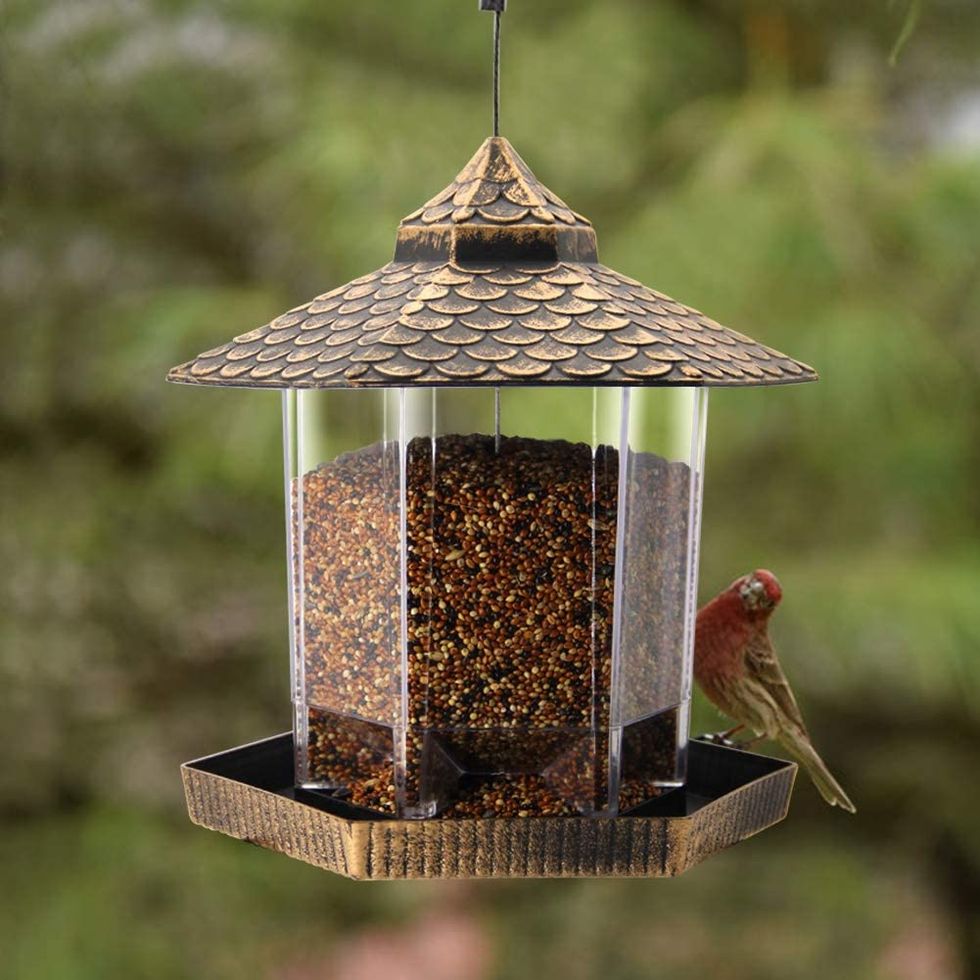 via: Amazon
This
hanging feeder
has more of a classic design, and it's perfect for hanging from windows, decks or terraces. Its inclined roof shades birds from the sun and rain, and it has a large holding capacity: it can contain up to 2.15 lbs of seeds. This feeder also comes fully assembled, so all you have to do is hang it up and fill it with birdseed.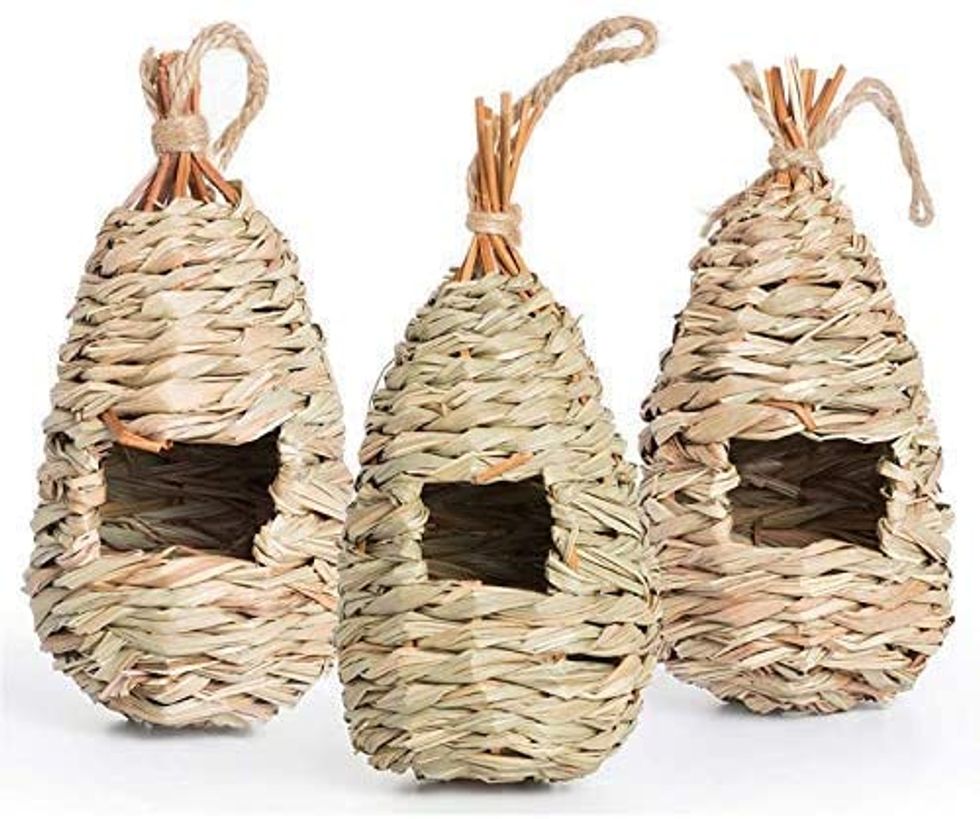 via: Amazon
Are you a fan of hummingbirds, specifically? They're absolutely adorable, and fascinating to watch as they zoom around the garden. So, if you're looking to make sure you get a few hummers at your house each year, provide them with homes! These
hummingbird houses
are hand-knitted from natural materials, ready to hold some parents and hatchlings.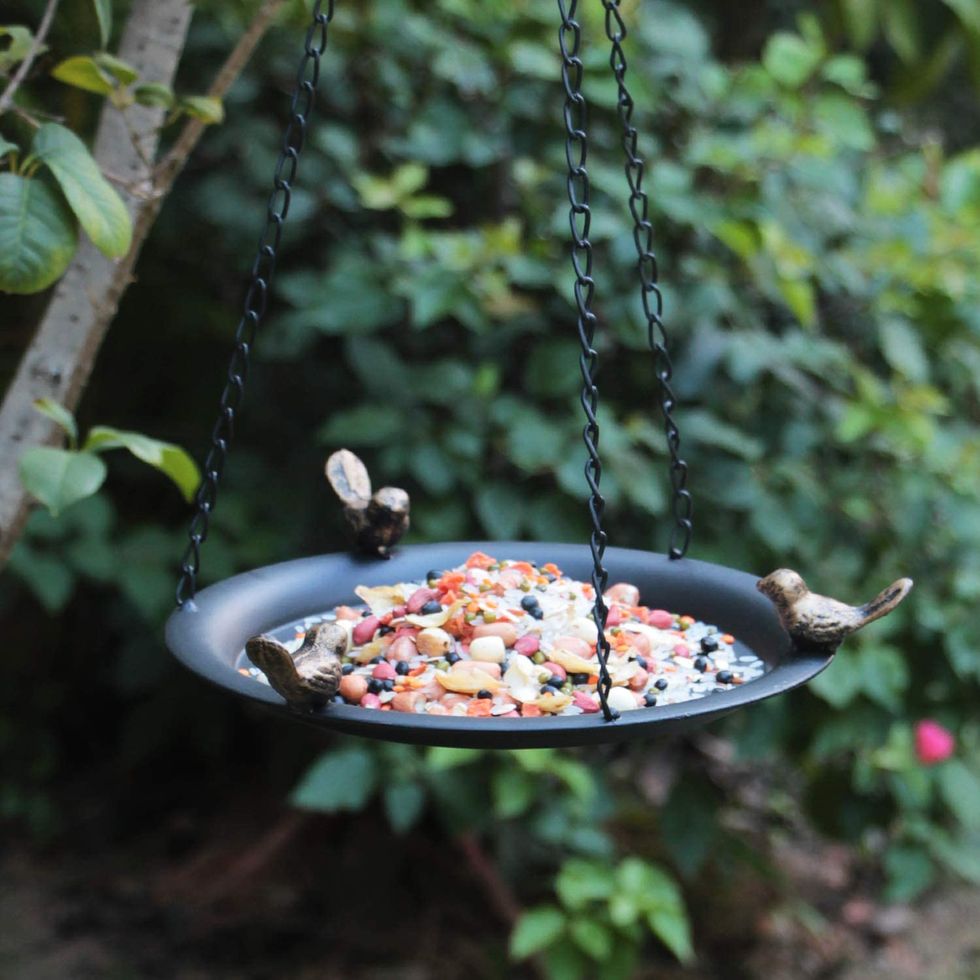 via: Amazon
This classy
hanging tray
can actually serve as either a bird feeder
or
a bird bath, depending on what you want to turn it into! It's easy to hang, and its open tray design allows for many bird visitors at a time; you'll be able to sit back and watch the birds come and go for as long as you like.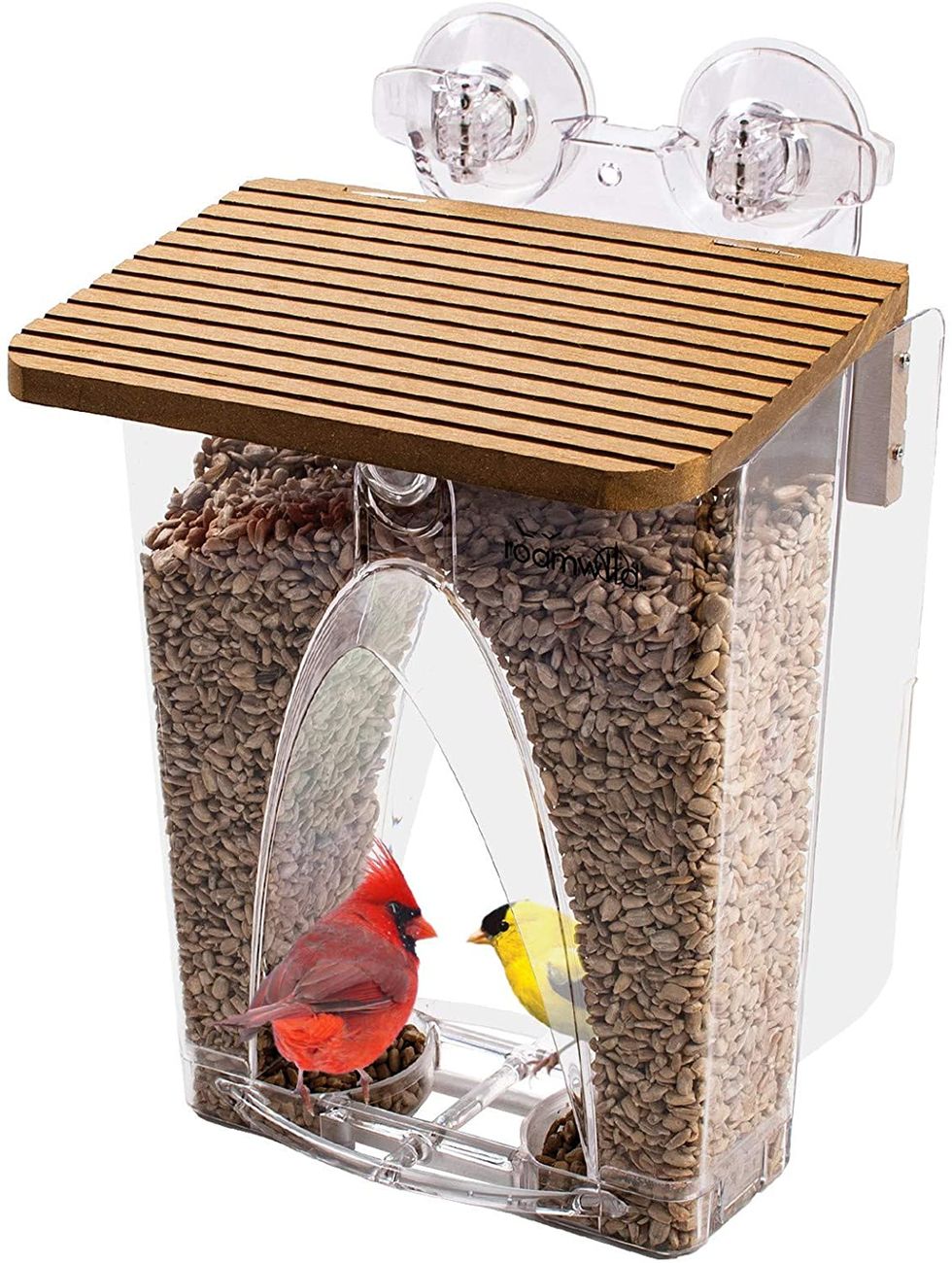 via: Amazon
Here's another
bird feeder
specifically intended to hang on your window: it has suction cups intended to stick to your window in all types of weather, and a natural stylish arched design that'll protect the birds that come to feed. Plus, it holds a
lot
of seed - up to 4 lbs, in fact! And even though it's an enclosed arch, it has multiple perches that'll support more than one bird at a time.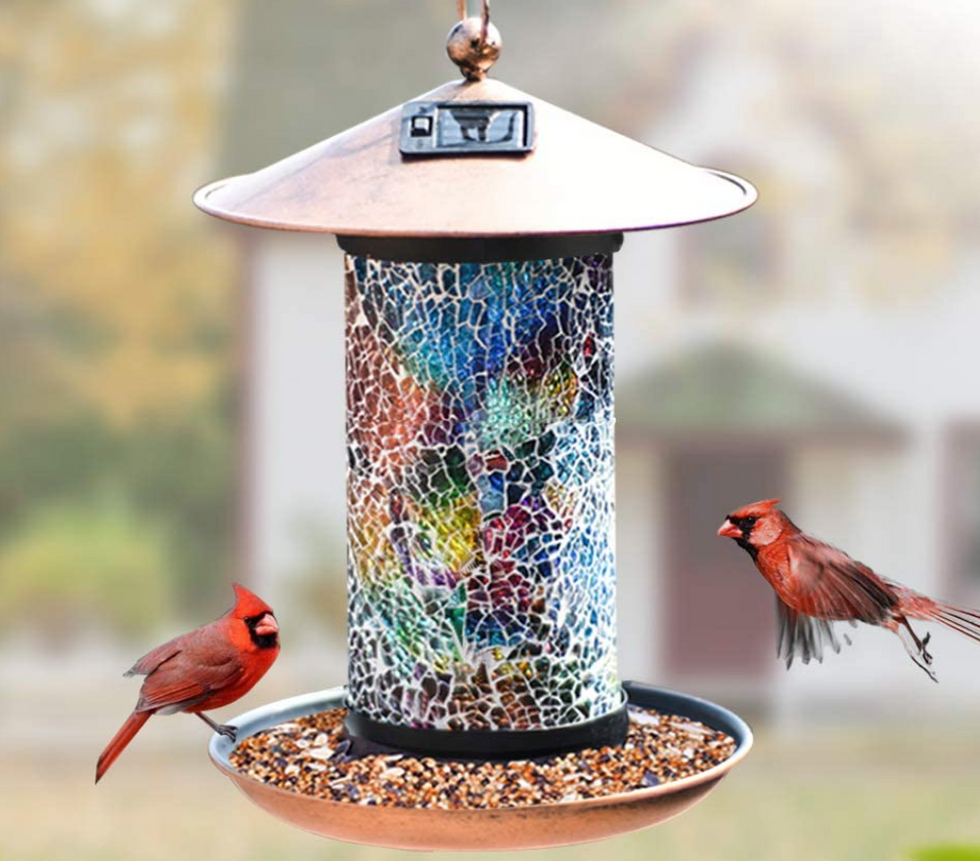 via: Amazon
This bird feeder
comes with a nifty twist: it's also a solar-powered LED light! So during the day, you have a gorgeous mosaic glass bird feeder to spruce up your garden, and during the evening you have a lantern entirely powered by the solar cells on its top. How cool is that?!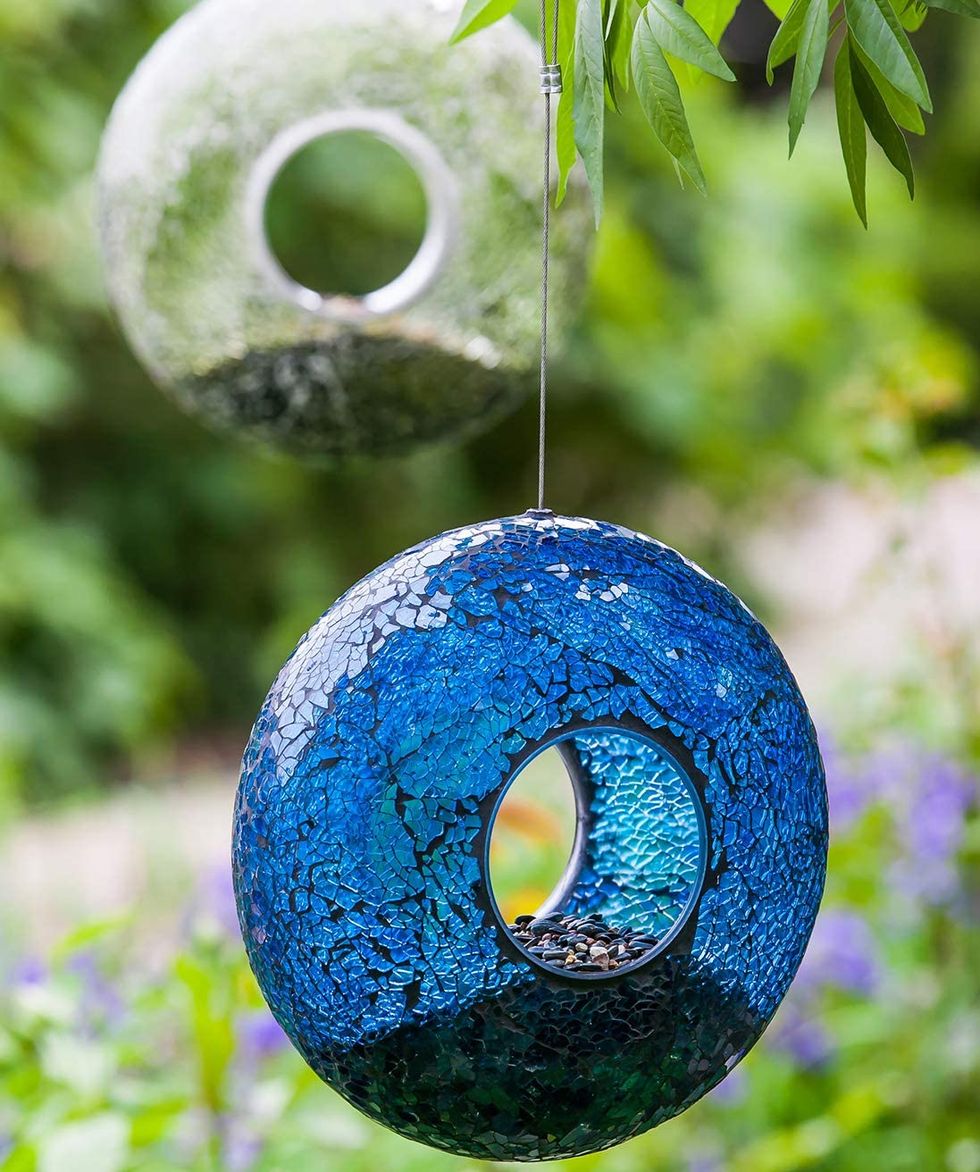 via: Amazon
If polycarbonate and acrylic isn't your thing, then here's another
glass mosaic style of bird feeder
! Its shape and material allows it to reflect beautiful colors in the sunlight, and bird can eat either from its rim, or by hopping right inside. It's easy to clean, easy to hang, and comes in two colors: green and blue.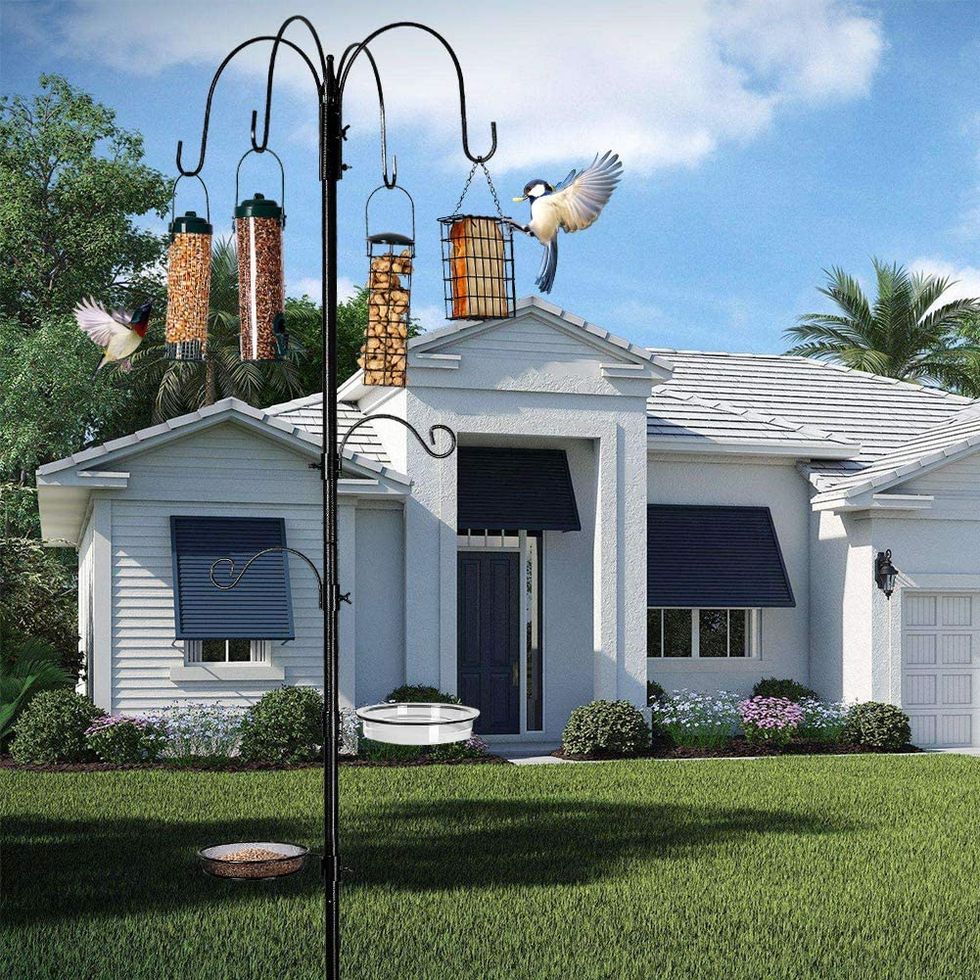 via: Amazon
Can't decide what type of bird feeder to get? Or what type of bird you want to cater to? Don't know where you'd hang a hanging feeder? Well, this
cool feeding station
solves all of those problems: it can support multiple feeders, including suet feeders for woodpeckers, and even comes with a bowl for bird baths! Every bird in your area will have a use for this multipurpose station.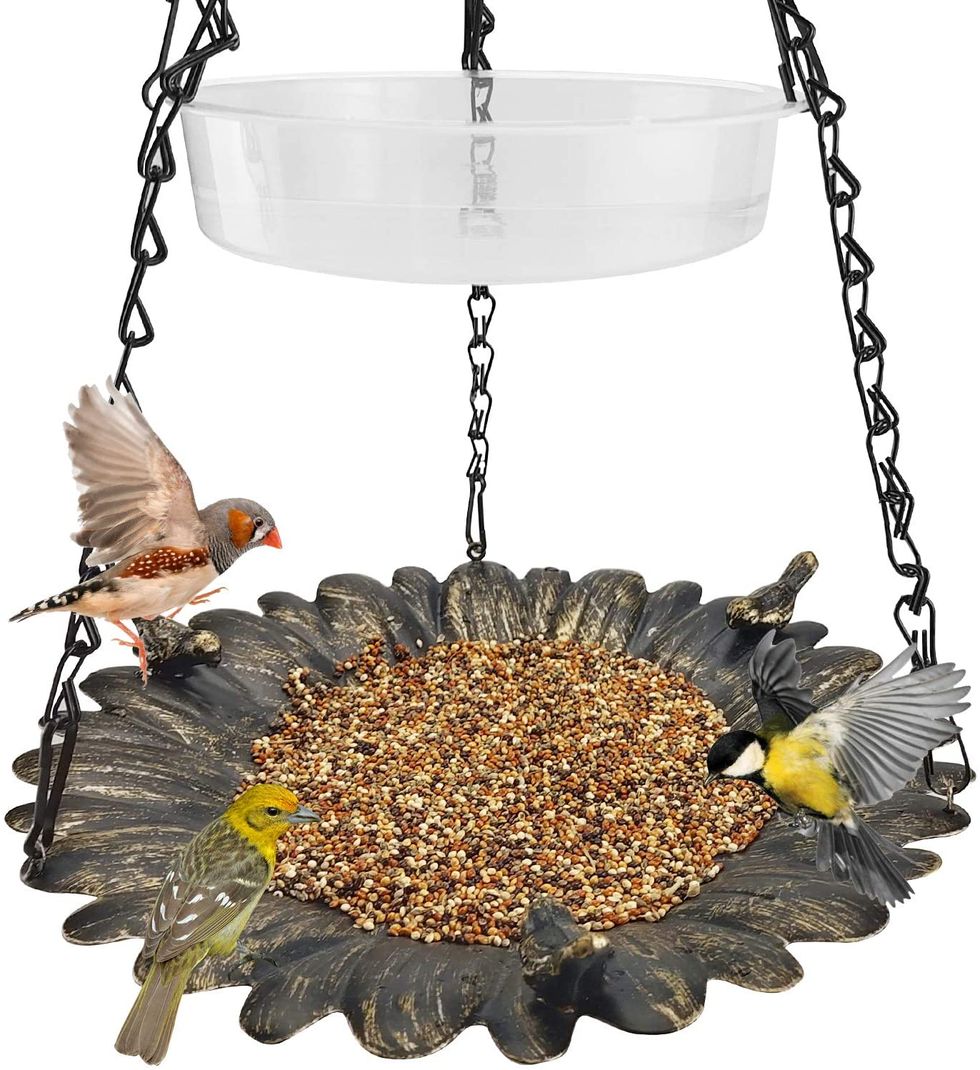 via: Amazon
Here's another
2-in-1 bird feeder
and bird bath situation, this one with a different configuration and style. Here, the trays hang one over the other in a two-tiered layout so that birds can feast and bathe in one visit! It's both decorative and entertaining, and super easy to clean. Win-win!