Now that we've hit December, it is well and truly that time of year. As I type this, the smell of Christmas is wafting through the air, but that might just be the smell of plastic from our newly decorated office tree.
But that's one of the best things about the festive season, isn't it? - the tree. This year, people have opted for a modern twist on an old tradition. Instead of getting a normal tree, people have decided to take matters into their own hands and create a masterpiece themselves... out of empty wine bottles. That's right, empty wine bottles. Imagine that in the corner of your living room!
We hope you find these products as awesome as we do. Just an FYI: We are a participant in the Amazon affiliate program, and may receive a share of sales from links on this page. Prices on Amazon fluctuate so anything mentioned below might change as soon we publish it!
Keep scrolling to have a look at some of the best ones this year!
It's that time of year!
Now that we're officially in December, it is acceptable to start putting Christmas decorations up.
There's nothing better than picking out the perfect tree...
It's a time when the whole family gets involved. However, this year, some people have decided to go for a more alternative masterpiece for their homes, as opposed to the usual green pine tree.
It may sound a little strange... But I can assure you, it looks amazing!
Some of the more edgier folk have decided to trade in their classic tree for a
wine
bottle version. That's right, this year is all about the wine. And the best thing about it is that it's the perfect excuse to start drinking early!
House Beautiful magazine has given us some good tips on how to construct the perfect "tipsy" tree.
It's a pretty simple process once you get the hang of things. All you need is a bunch of empty wine bottles, tiered bottle drying racks, and twinkly lights. You can also add some baubles if you're feeling up for it.
"It's time to get building!"
"Place your wine rack where you want your tree to go and wrap the frame in string lights. It's just like decorating a regular tree, except pine needles aren't sticking you in the face every time you wrap your lights around."
"Now that things are seriously lit..."
"Start stacking your empty bottles, working from the ground up. Once you've got your bottles stacked, add one at the top to look like a tree topper. Plug in your lights and pour yourself (another) cup of cheer." Sounds pretty easy, right?
Check out some of my favorite boozy masterpieces!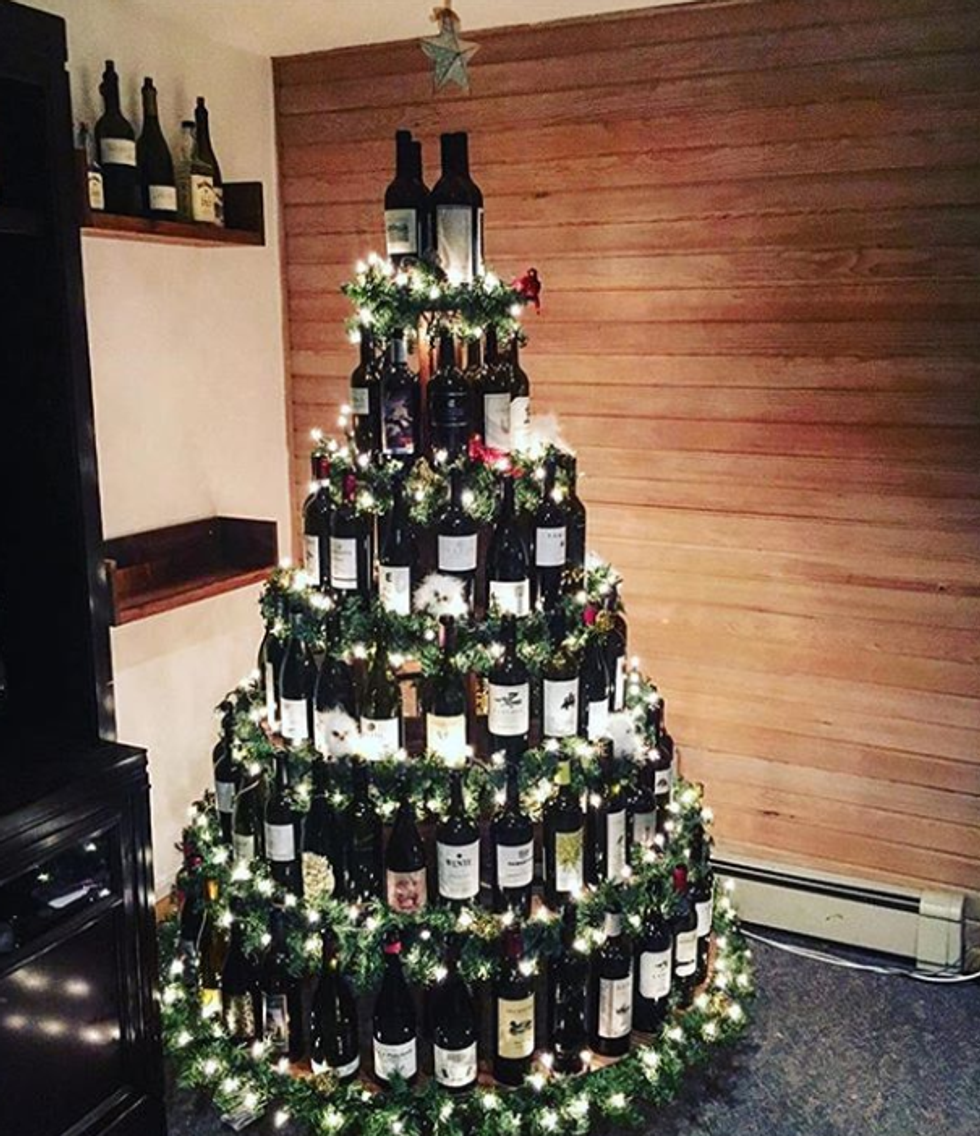 via: Instagram
Let's start off with this one! It's amazing, isn't it?
This one looks like the perfect living room feature.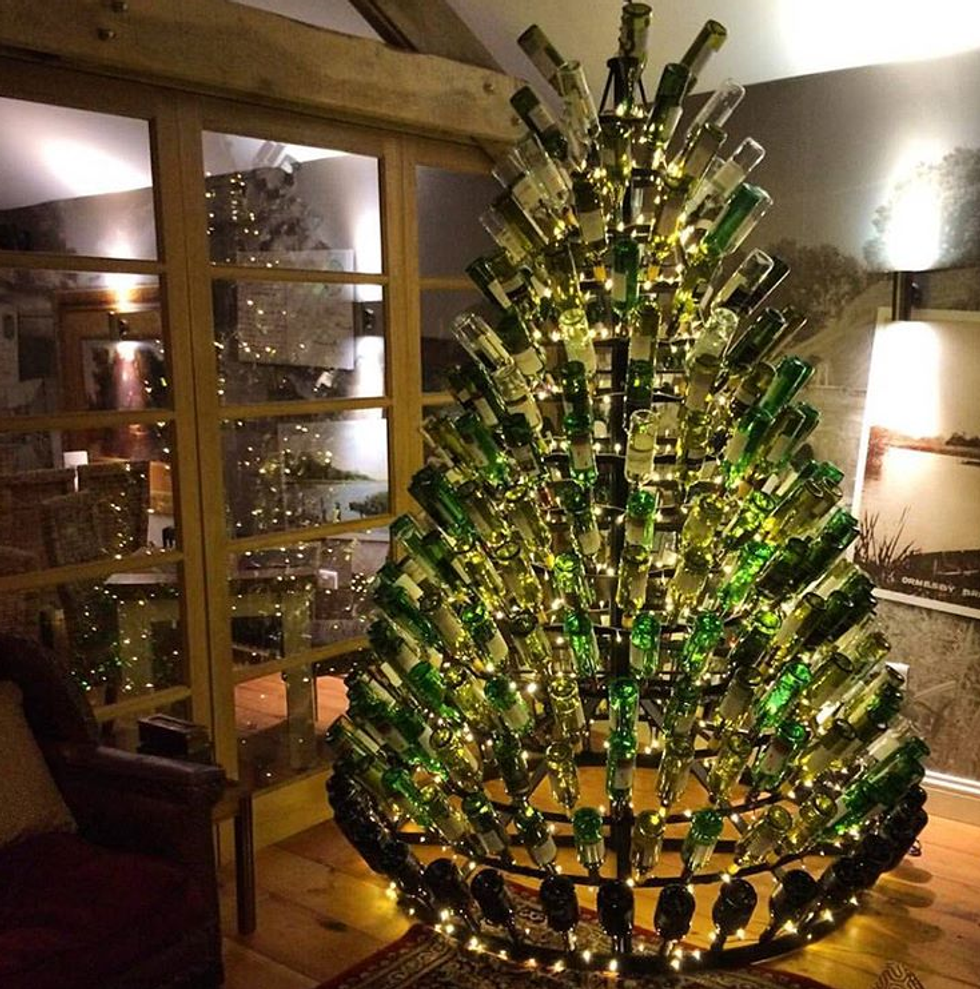 I mean, at least you won't have leaves everywhere, right?
But I'd hate to see one of these falling to the floor...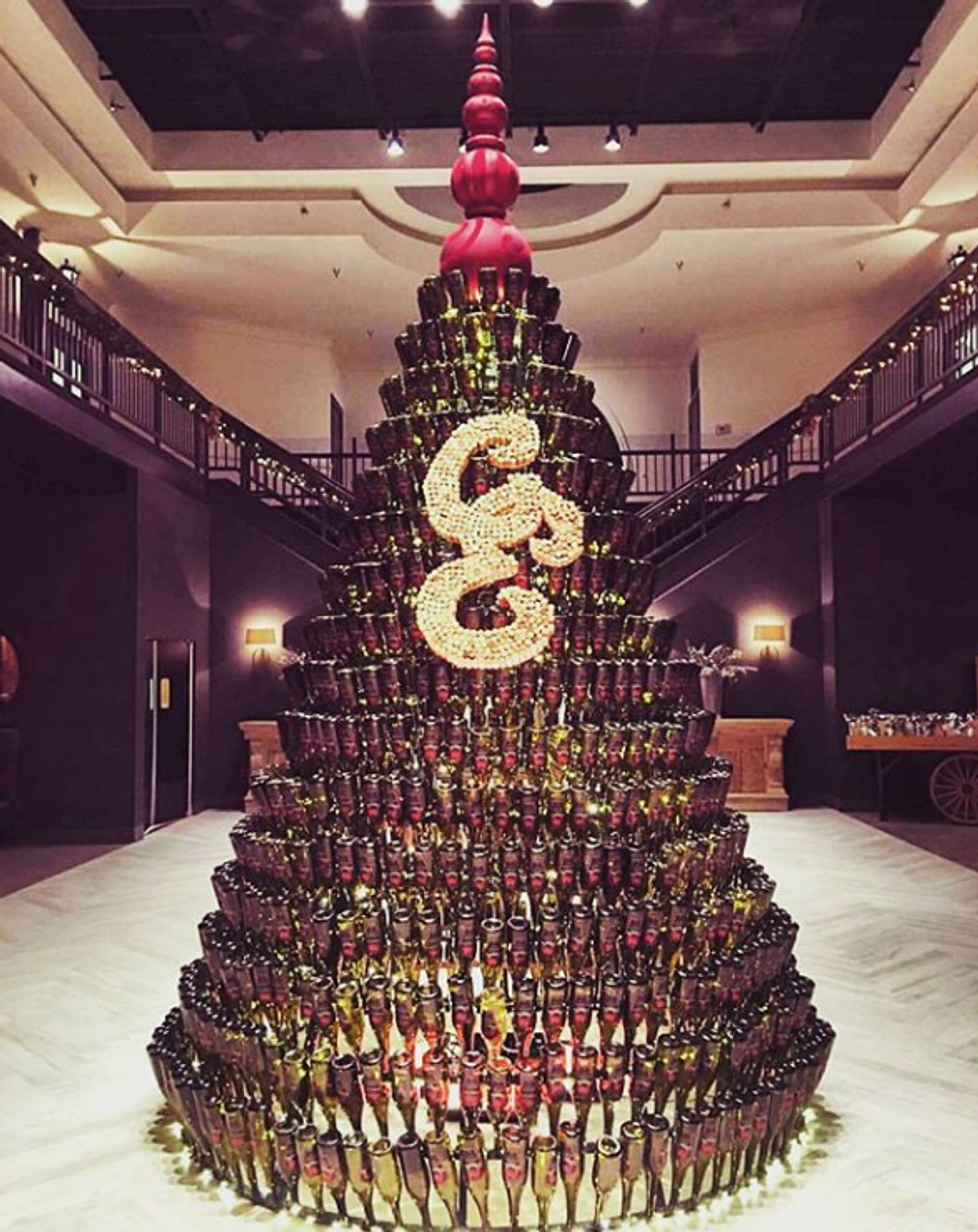 via: Instagram
That would be messy and very dangerous... Yikes.
At least they're nice to look at!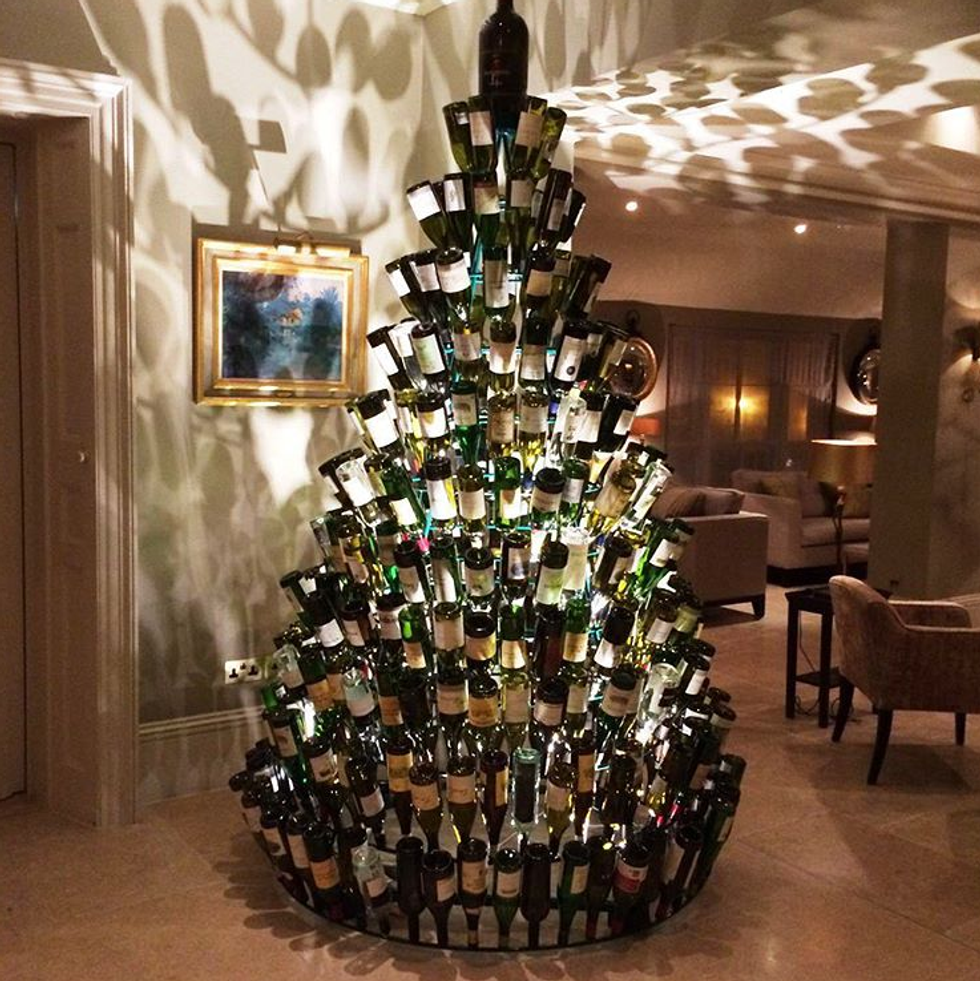 via: Instagram
The reflection of the twinkling lights against the bottles is actually beautiful.
Here's a good comparison picture.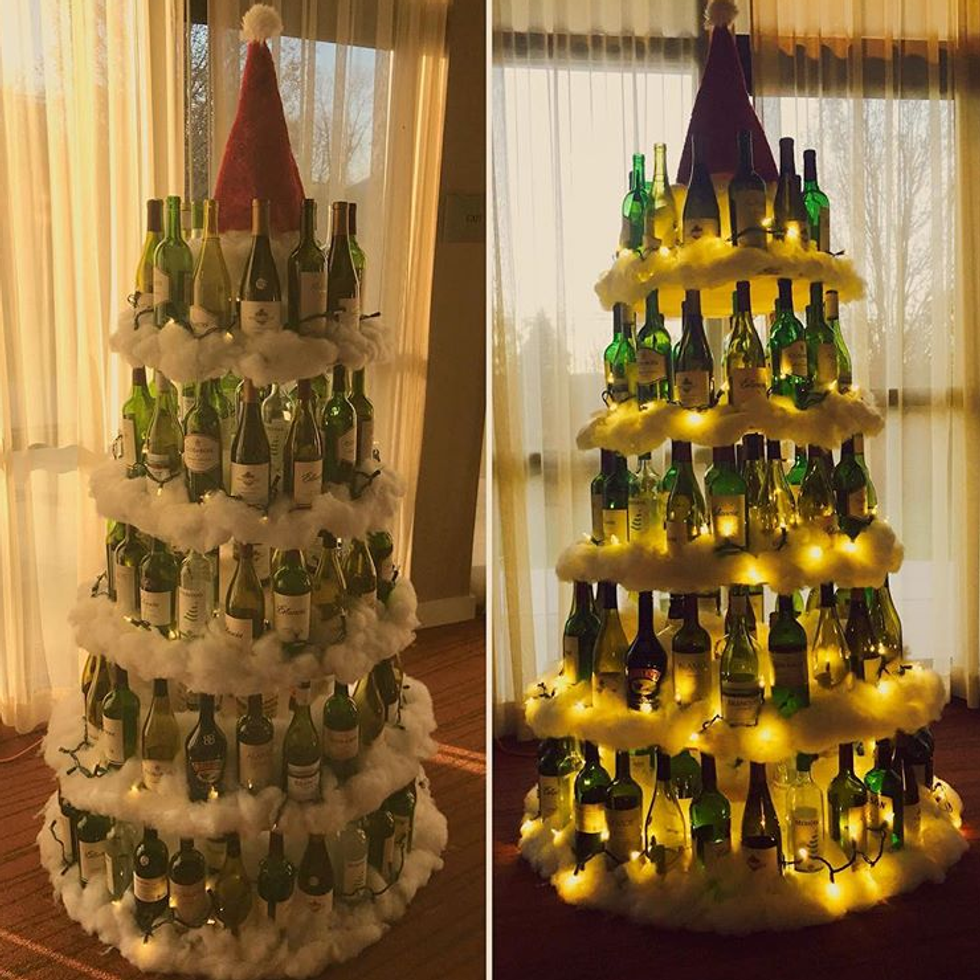 via: Instagram
This is what the tree would look like with the lights on and off. And the addition of the snow just adds that extra little bit of something.
And this user decided to put theirs outside...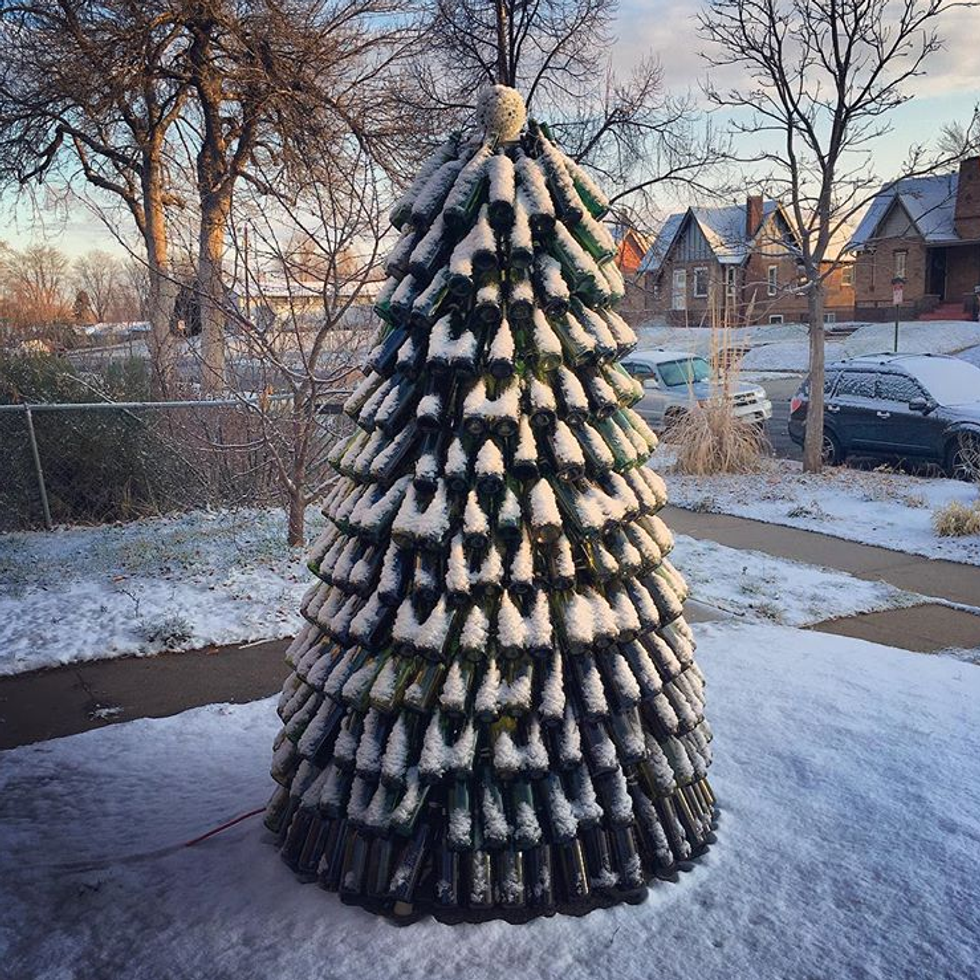 via: Instagram
At least it saves them from decorating.
Would you ever consider trading your tree in for one of these?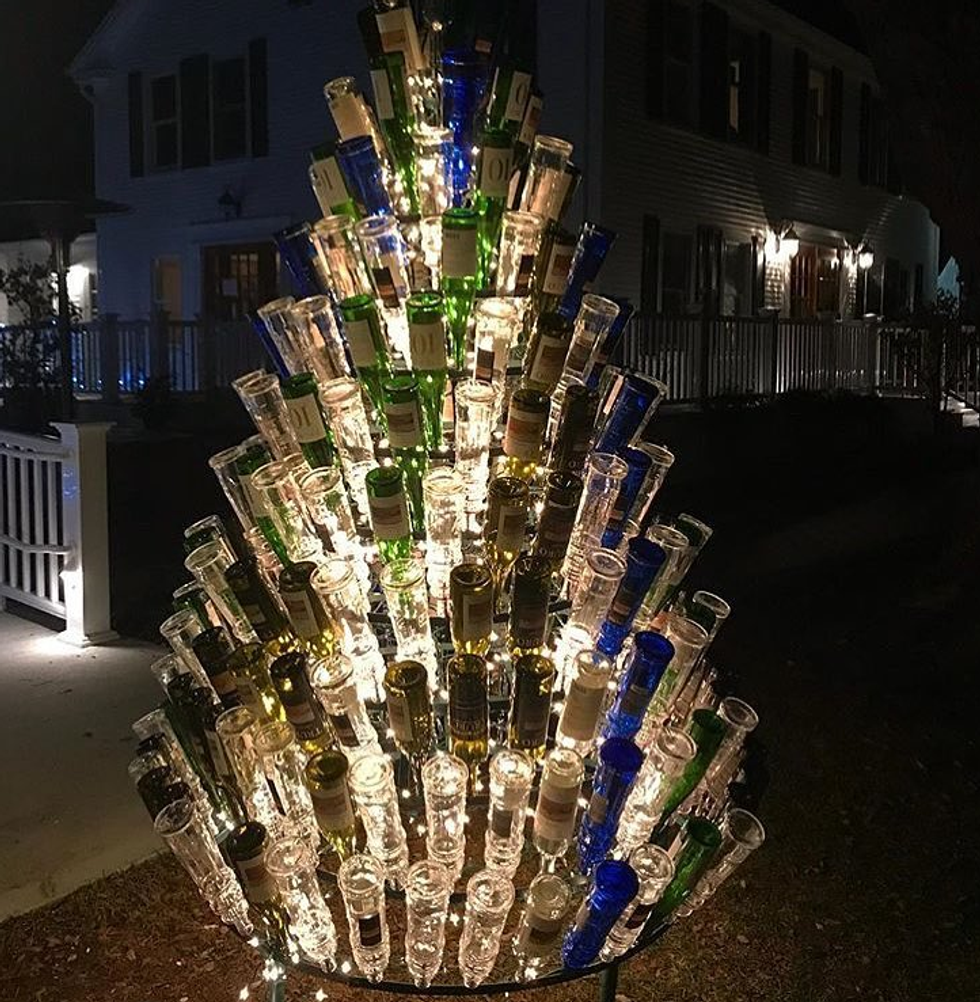 via: Instagram
I mean, you'd have to drink a lot of wine, but hey, I ain't complaining!
It takes a lot of dedication...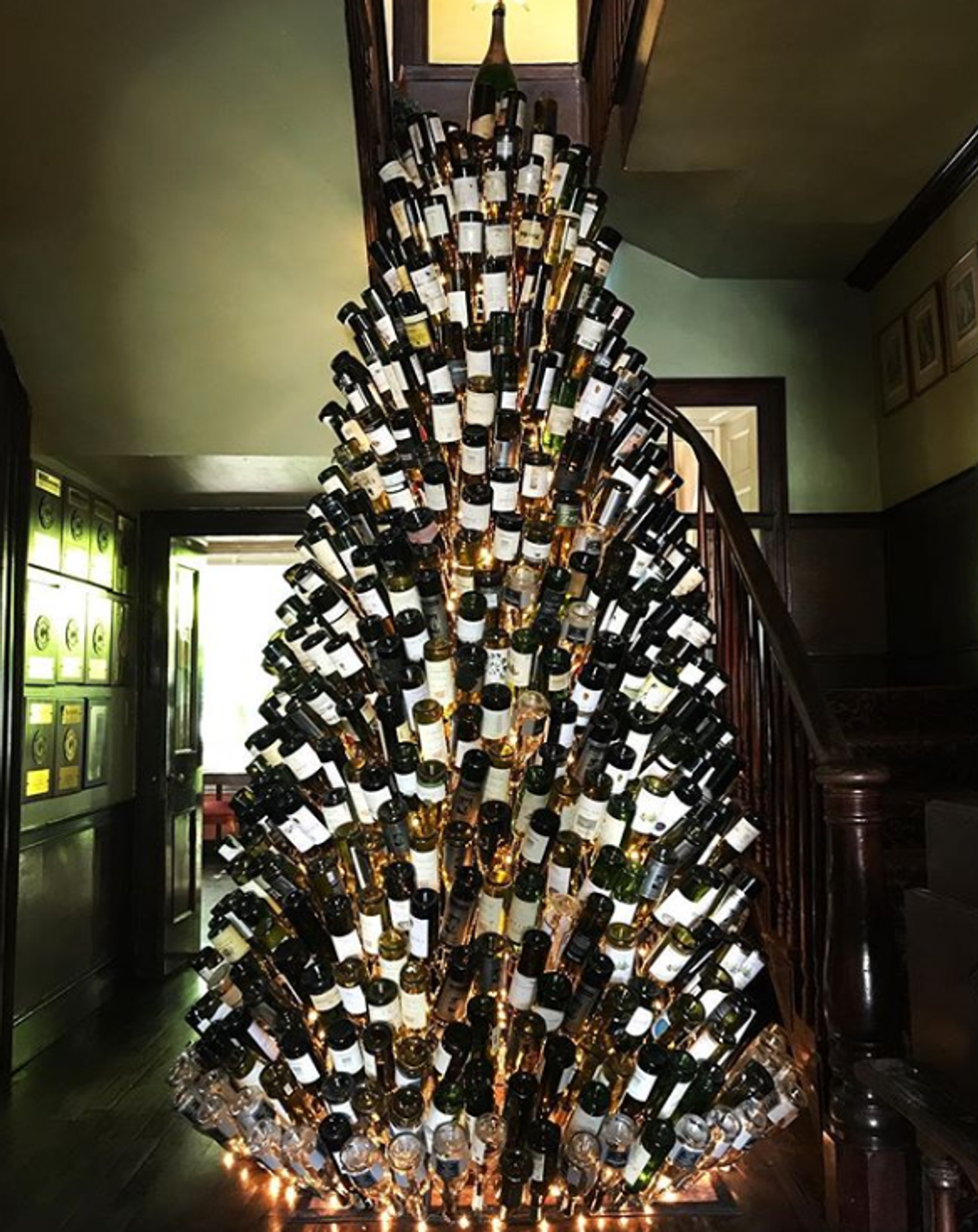 via: Instagram
But this user managed it!
One of my favorites has to be this one...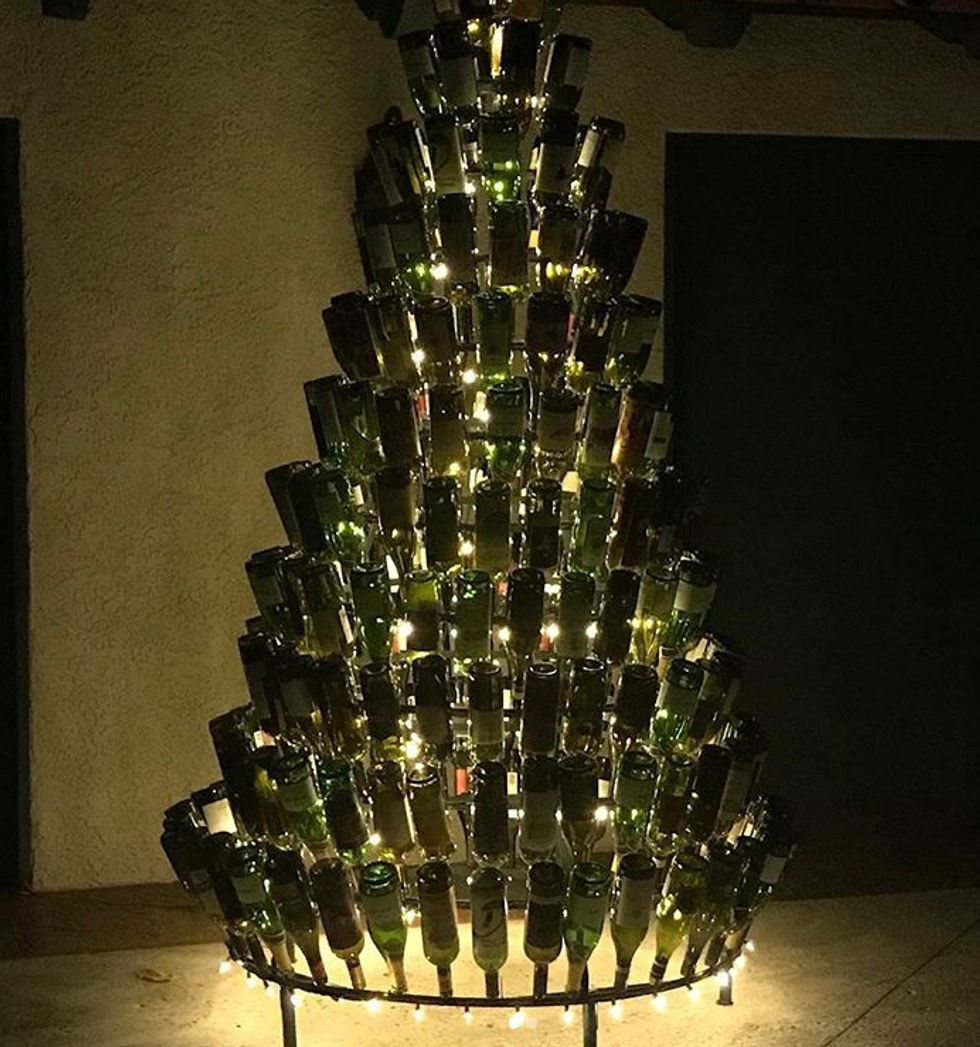 via: Instagram
It's very neat. All it's missing is a few more twinkling lights!
Depending on how big your tree ends up, you can let people know what you've been drinking...
via: Instagram
So basically, you're killing 2 birds with 1 stone here.
Now, this is what I'm talking about!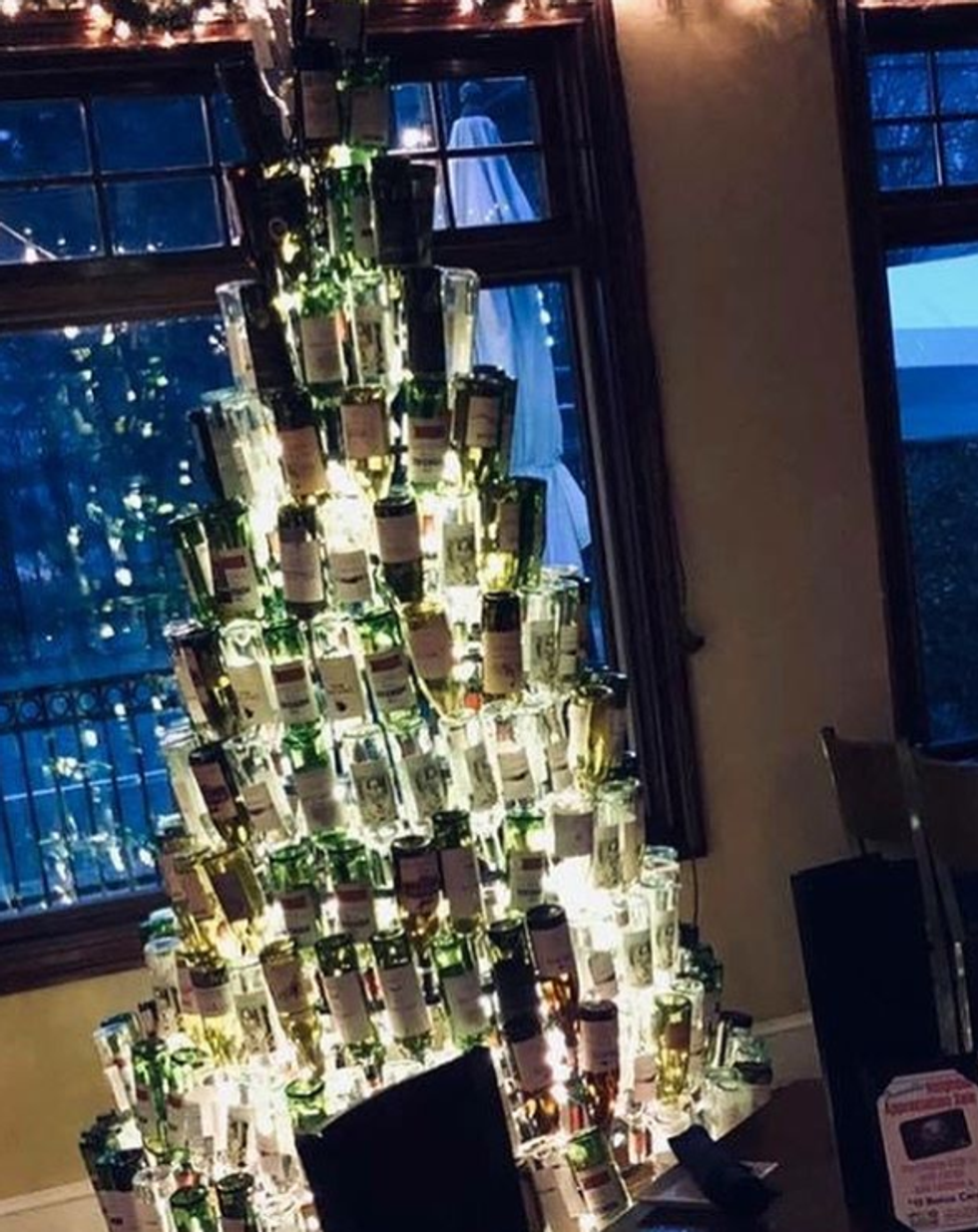 via: Instagram
The lights on this little masterpiece are gorgeous!
I mean, you have to be pretty edgy to invest in one of these...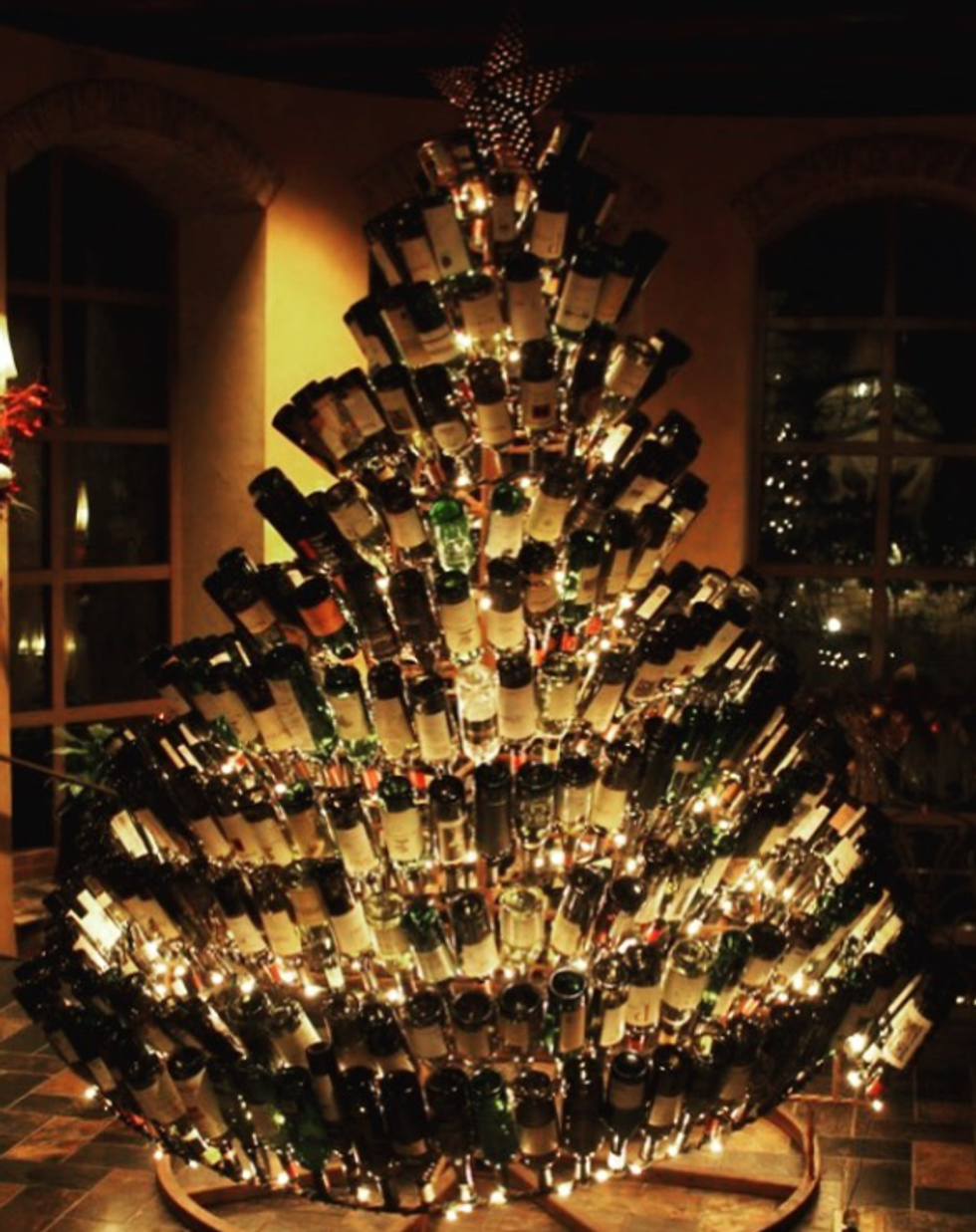 via: Instagram
And they might be hard to dismantle, but it's worth it!
And this final one is made from beer bottles too...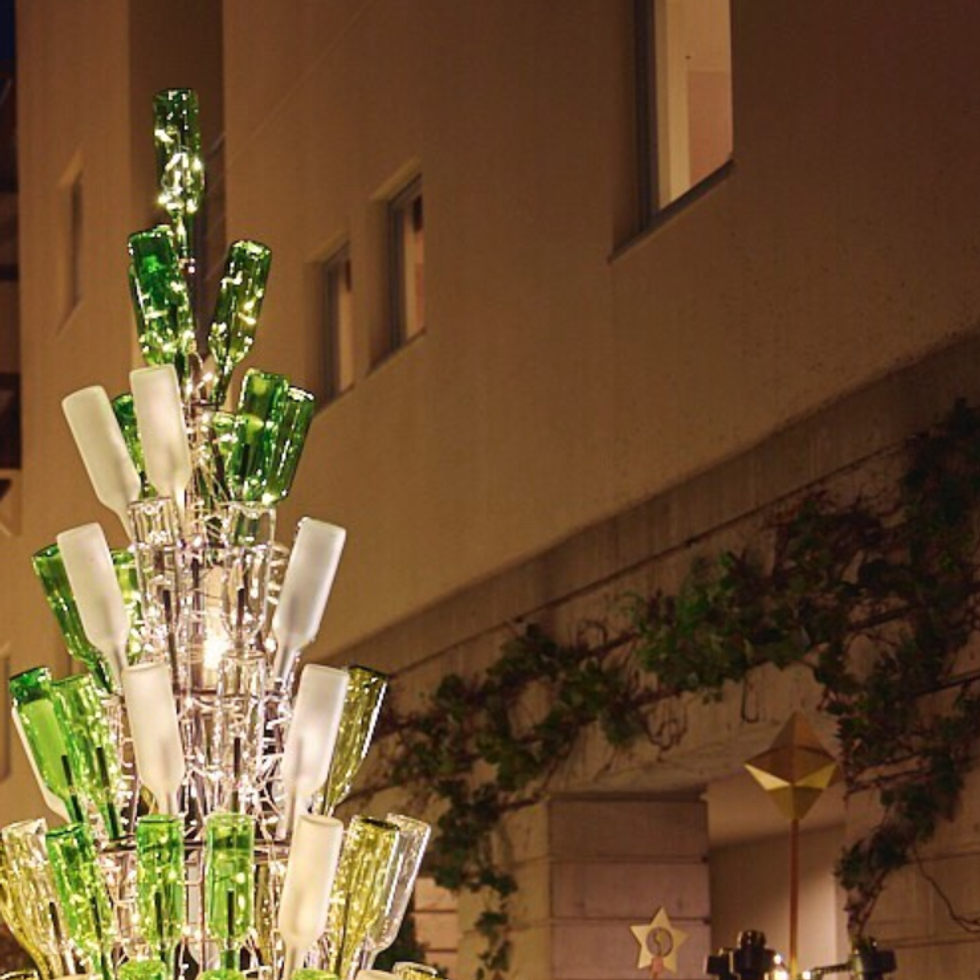 via: Instagram
It gives it a more accurate "layered" effect.
So what do you think?
Are you willing to swap out your leafy tree for a boozy one? Of course, you are! And if you're stuck on deciding how you want to decorate your tree this year, then keep scrolling for some Potter-fied inspirations!