We're all cooking more than usual these days, and while it can be fun to add some exciting new recipes to your repertoire, it can also come with some serious downsides, like having to wash a million dishes and accidentally scalding yourself by grabbing a hot plate or pan.
Thank goodness for SafeGrabs, the new multitasking kitchen tool that's taken the world by storm. With over $6 million in sales and counting, don't you think it's time to see what all the fuss is about?
I hope you find this product as awesome as I do. Just an FYI: we participate in affiliate programs and may receive a share of sales from links on this page.
Shoutout to all the clumsy cooks out there!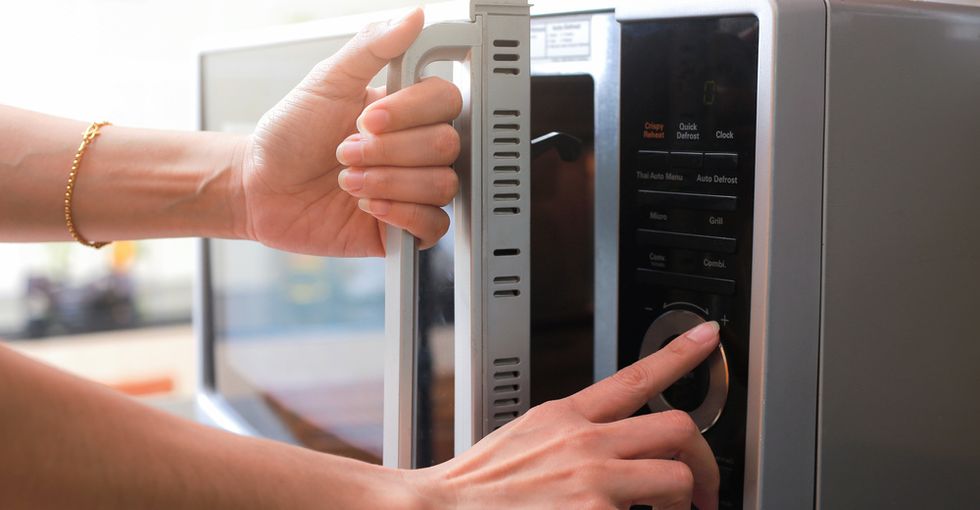 via: Shutterstock
I don't know why, but it seems like every time I cook anything I end up picking up a hot bowl or pan and horribly burn myself. And while I could just wait until I finally learned from past mistakes, I decided to go the safer route and try to find a product that could help.
SafeGrabs
to the rescue!
Look familiar? That's probably because you saw SafeGrabs make a splash on 'Shark Tank'.
These game-changing kitchen tools are way more than just fancy potholders. The strong and flexible silicone construction protects your hands and surfaces from heat while being flexible enough to easily grab your kitchen items safely and securely. Plus, the textured design keeps them from slipping. One set comes with two different options so you always have the right size for the job. The best part? Just pop them in the dishwasher when you're done for easy cleanup!