I've been making an effort to cook a lot more lately, and while I love the burst of flavor that fresh herbs add to my recipes, growing an herb garden of your own when you live in an 800-square-foot apartment is not an easy task. Am I forced to buy wilted and freeze-dried basil and parsley for the rest of my days?
Not with SeedSheets! This ridiculously clever product takes the guesswork out of starting an at-home herb garden and makes it fool-proof for people like me who have a tendency to kill every houseplant they've ever owned.
We hope you find these products as awesome as we do. Just an FYI: We are a participant in the Amazon affiliate program, and may receive a share of sales from links on this page. Prices on Amazon fluctuate so anything mentioned below might change as soon we publish it!
I hope you find this product as awesome as I do. Just an FYI: we participate in affiliate programs and may receive a share of sales from links on this page.
I am a notorious plant-killer.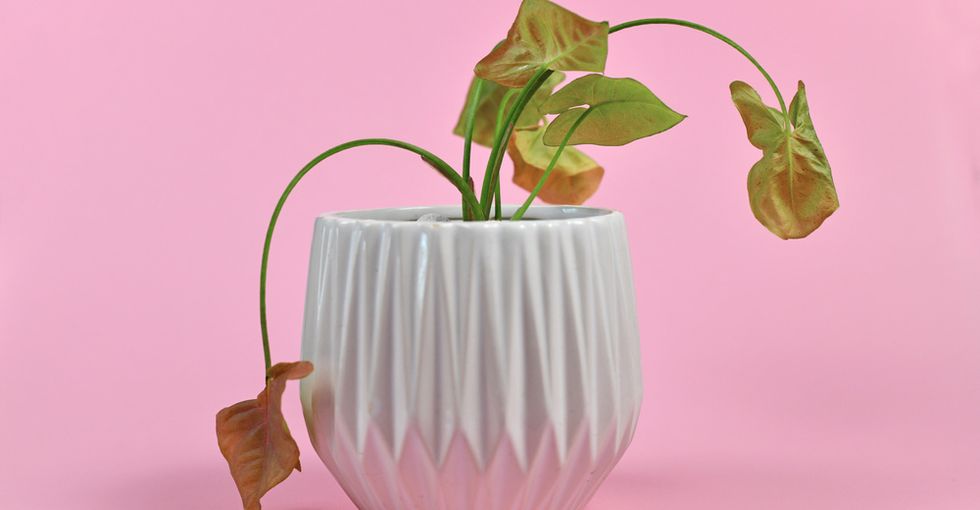 via: Shutterstock
I don't know whether I'm giving them too much sun, not enough sun, too much water, not enough water, or if I'm just loving them to death, but my houseplants always end up dying after a handful of days no matter how much work I put into them. And although I've been burned so many times before, I decided to give it one more go by trying out these
SeedSheets,
which basically do all the hard work for you.
No green thumb? No problem.
SeedSheets
comes with everything you'll need to grow your own fresh and delicious herbs from your own home; no garden required! Simply fill the container with potting soil, place the seed sheet facedown on top, secure with stakes, and water the seed pods with the included misting nozzle. Two weeks after planting my seed pods I already had enough basil to make pesto and plenty of cilantro for Taco Tuesday. The best part? It actually sends you reminders for when to water and fertilize.
SeedSheets
were made for all the (now former) plant killers out there!