Now is the perfect time to get into all sort of home DIY projects ! With everyone spending the majority of their time at home, it's never been easier. And if you're a fan of pickles (or pickled veggies of any kind ), then you should know it's completely possible to make them at home.
All you need is a few supplies and the motivation to try it out. Luckily, those supplies are easy to come by, especially on Amazon, for totally affordable prices. So we've put together a list of instructions, complete with everything necessary to making pickles at home. Check out the steps below, and get yourself all ready to go in no time at all.
We hope you find these products as awesome as we do. Just an FYI: We are a participant in the Amazon affiliate program, and may receive a share of sales from links on this page. Prices on Amazon fluctuate so anything mentioned below might change as soon we publish it!
We hope you find these handy products as awesome as we do. Just an FYI: we participate in affiliate programs, and may receive a share of sales from links on this page.
Slice up your pickles.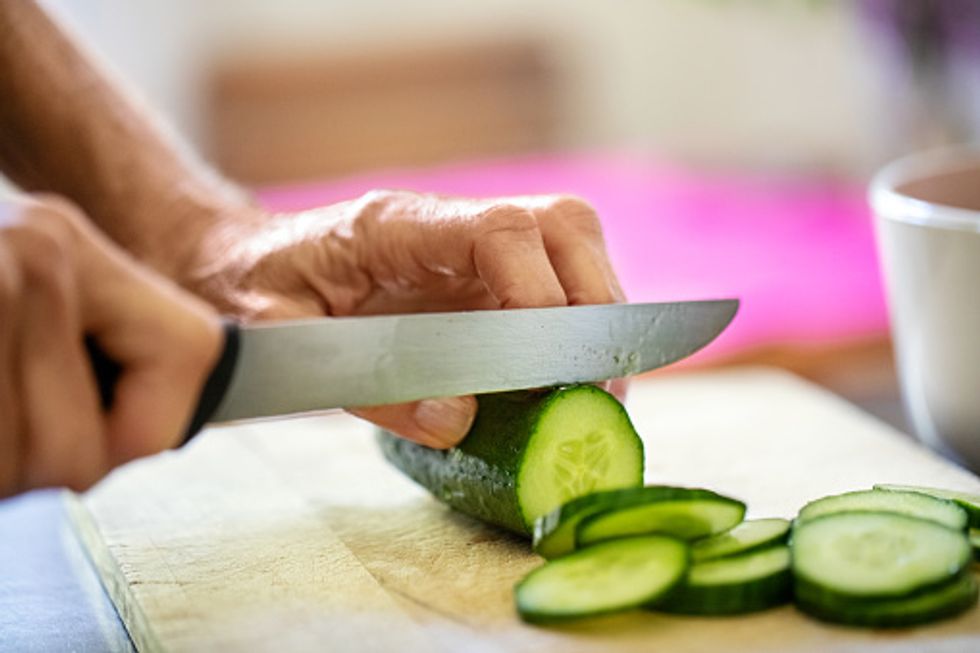 via: Getty
For pickle rounds (or "chips," as they're called), cut the cucumbers into thin slices around 1/8 to 1/4-inch thick.
For spears, slice the cucumber in half lengthwise, then slice the halves into quarters. Then, slice the quarters into eighths until you've got wedge-shaped spears. Make sure the spears aren't too tall for your jar!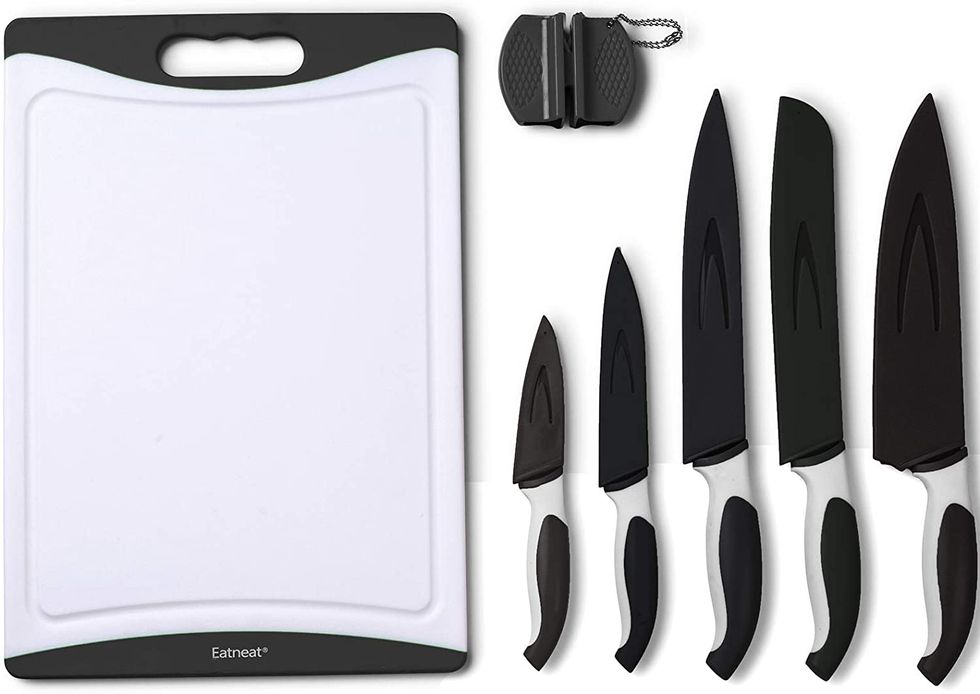 via: Amazon
This
cutting board and knife set
on Amazon is totally affordable and has a ton of great ratings; if you've been looking to spruce up your setup, these will do the trick! The kitchen knives are stainless steel, and they even come with a sharpener.
Make a brine.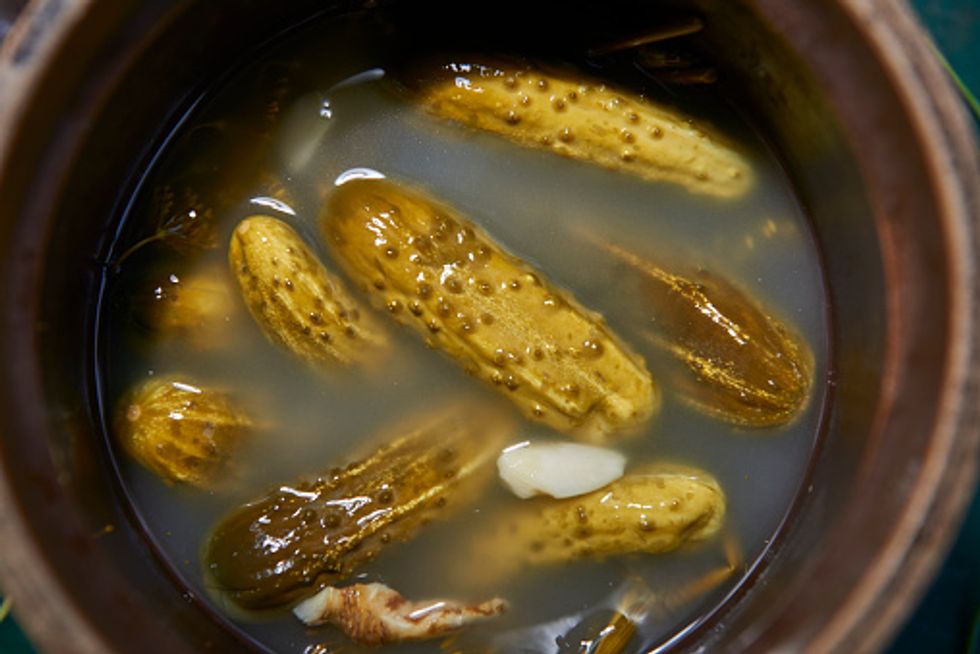 via: Getty
In a cup or measuring bowl, combine a 1/2 cup of water, 1/2 cup of rice vinegar, 1 and 1/2 tablespoons of sugar, 1 and 1/2 teaspoons of salt, and 2 tablespoons of pickling spices. Stir it until most of the salt has dissolved (which should take 1 minute at most).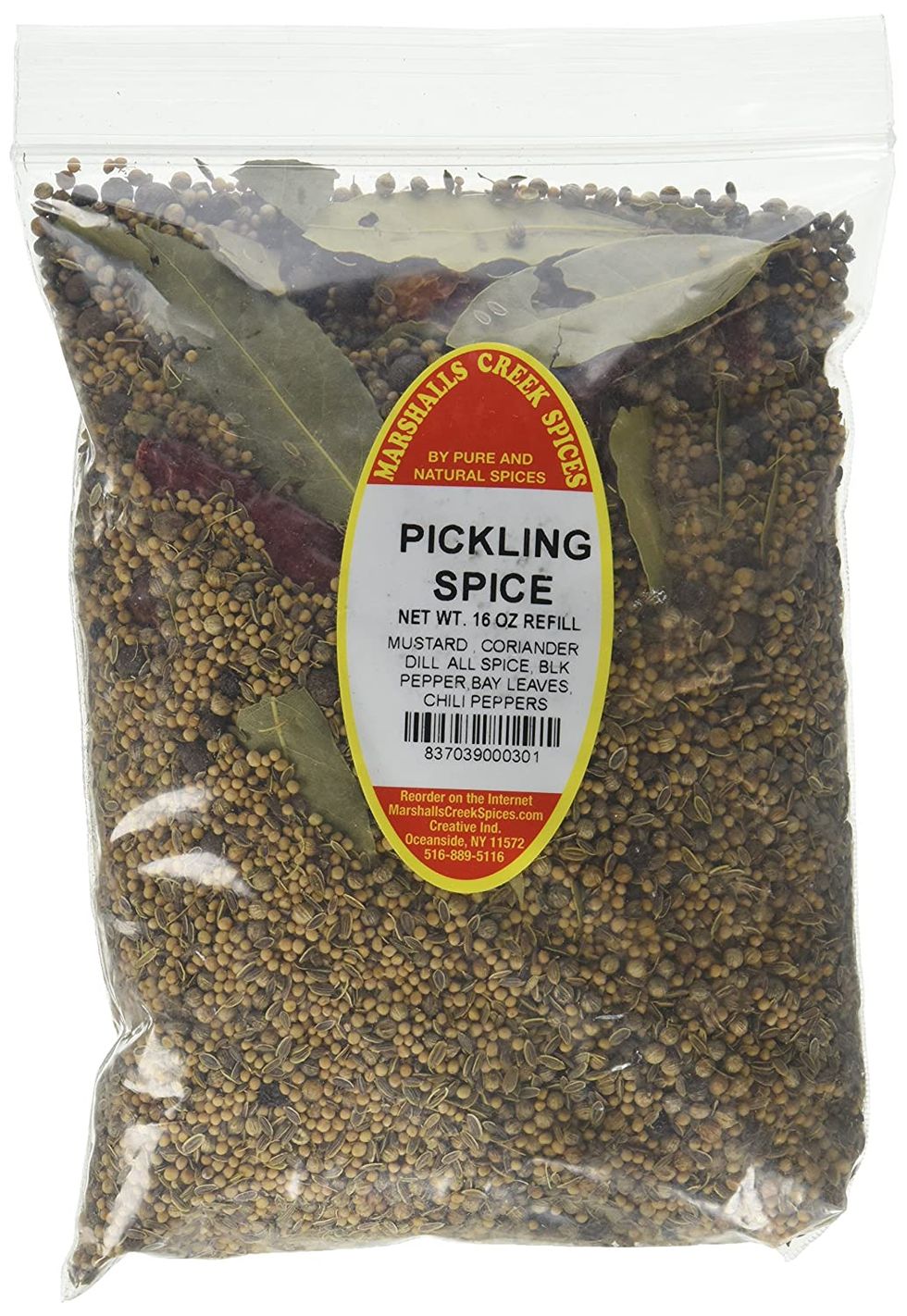 via: Amazon
And you can get
these
already mixed and ready to go on Amazon! Take this 16 oz. pouch of Marshalls Creek spices; all you have to do is pour them out and add them to your brine liquid.
Place your chopped cucumbers in a jar.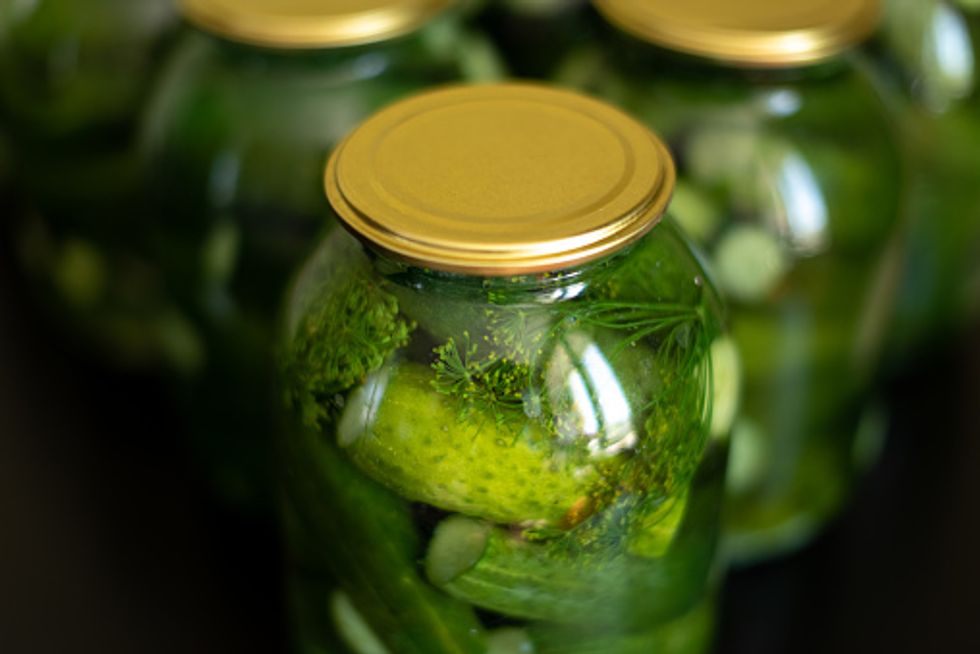 via: Getty
It should be a wide-mouth jar about 3 to 4 inches in diameter, and there should be at least 1 inch of extra space on top once all the slices go in.
Check out these mason jars on Amazon.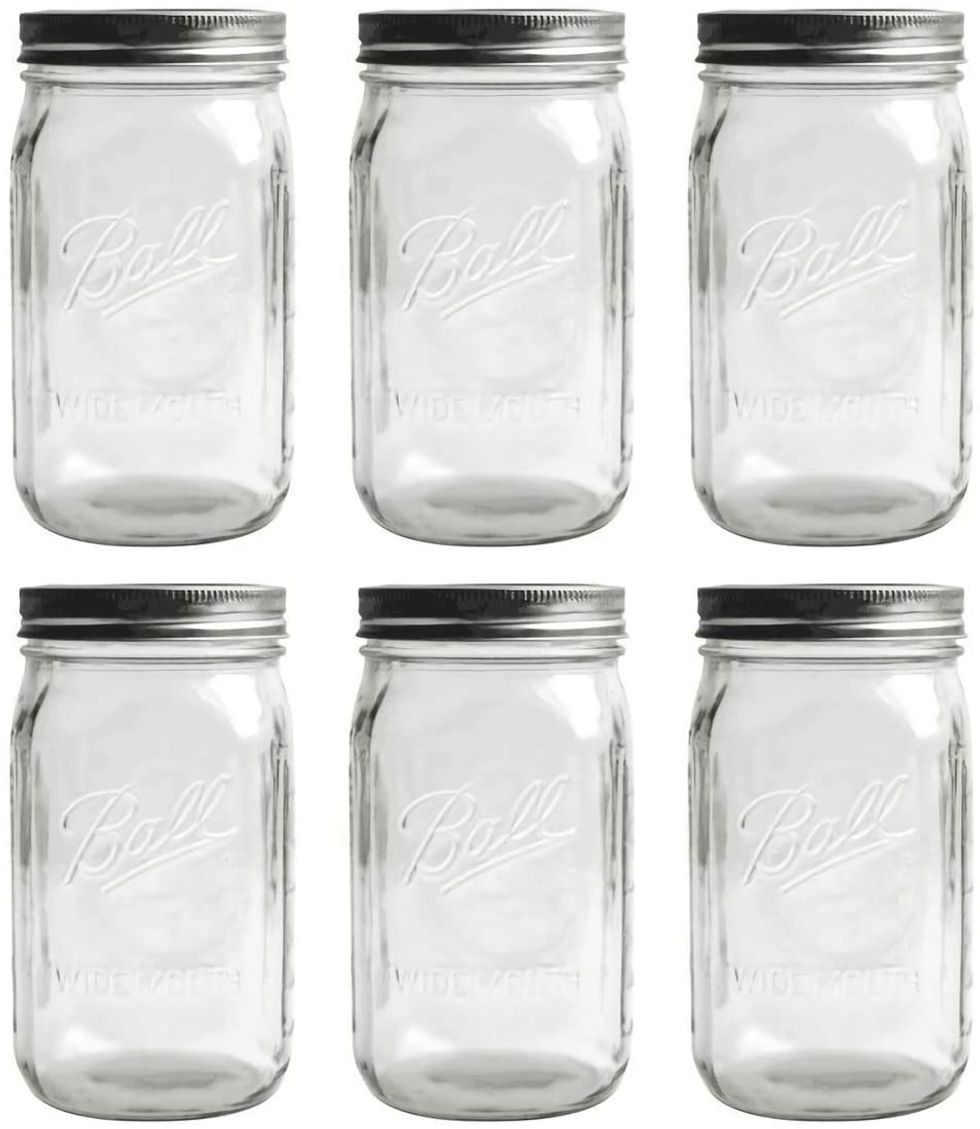 via: Amazon
You'll need to make sure you have the right type of jar for the job, and these
wide-mouth mason jars
are perfect! They come in a pack of 6 and hold up to 32 oz. of liquid.
Time to top off the jar.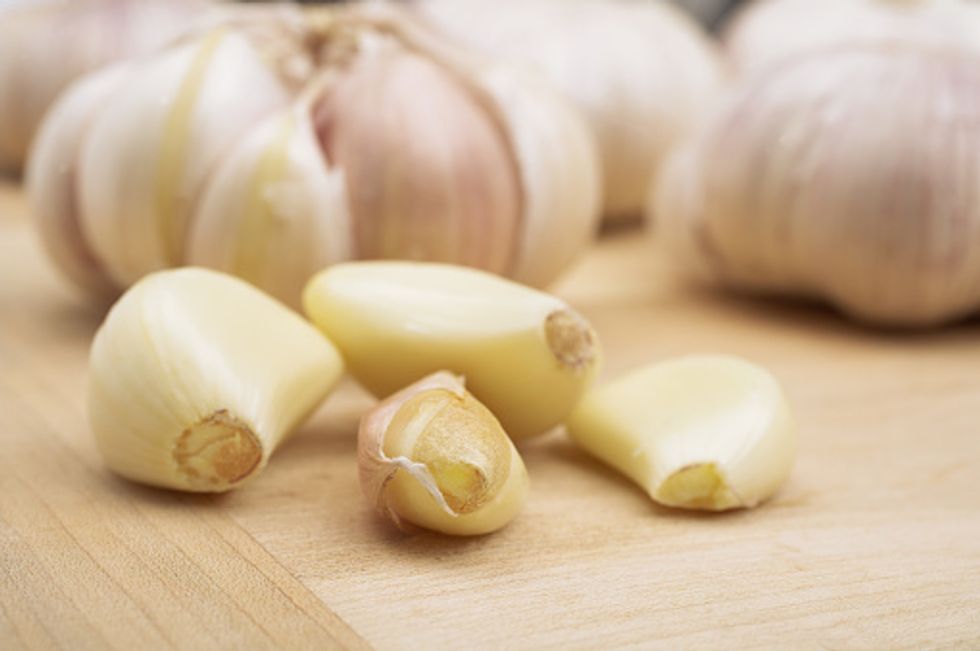 via: Getty
Add two smashed cloves of garlic to the jar of cucumbers, and then pour in all of the liquid you mixed until the cucumbers are fully submerged.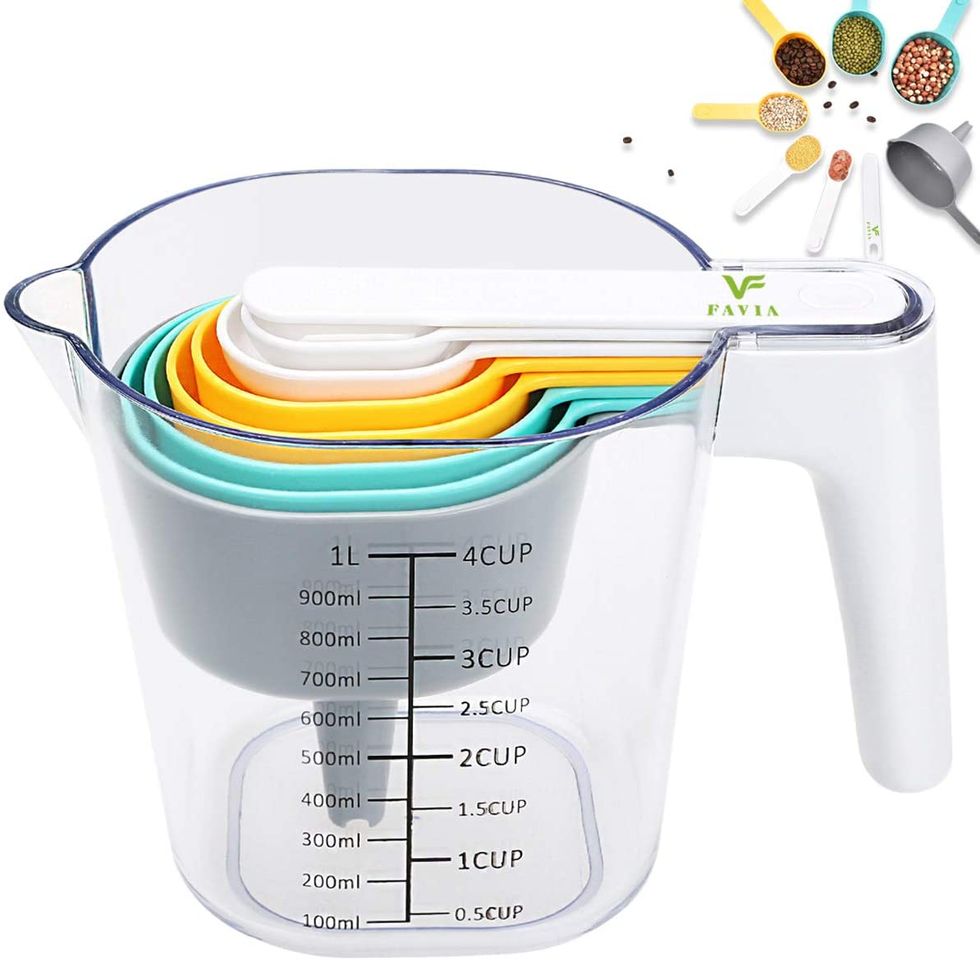 via: Amazon
This awesome
measuring cup and spoon combination
from Amazon has everything you'll need to mix and measure out your brine mixture. It's a 10-piece dishwasher-safe set that includes a 1-liter measuring cup, a funnel, a scraper, a hook, and 6 measuring spoons.
From there, you're almost done.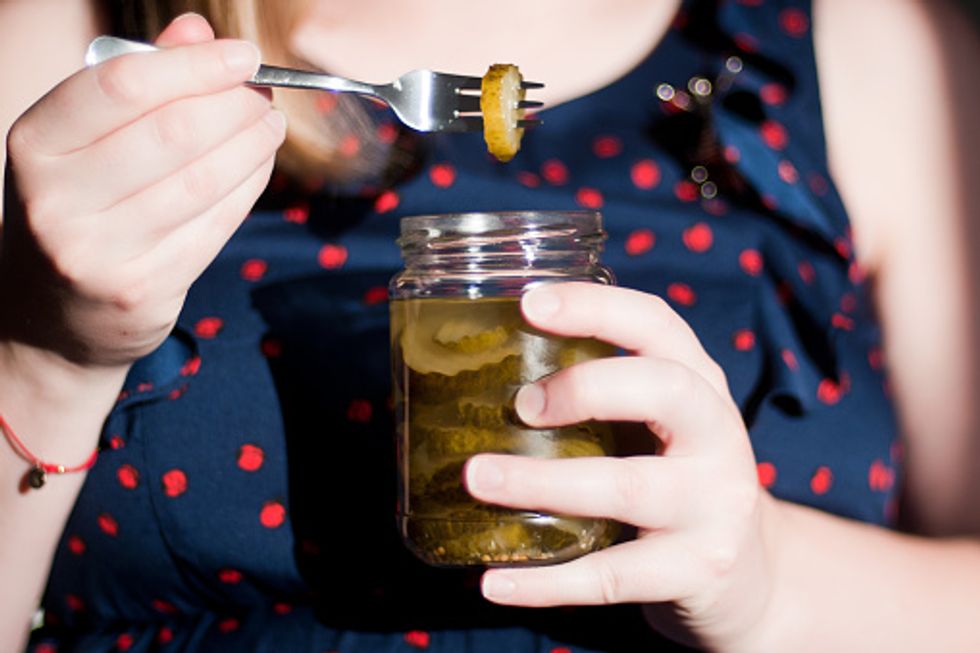 via: Getty
Cover the jars and refrigerate them. For pickle rounds, you'll want to leave them in for at least an hour. For spears, you'll need to leave them for at least 3 hours. Voila! You've just made your own pickles.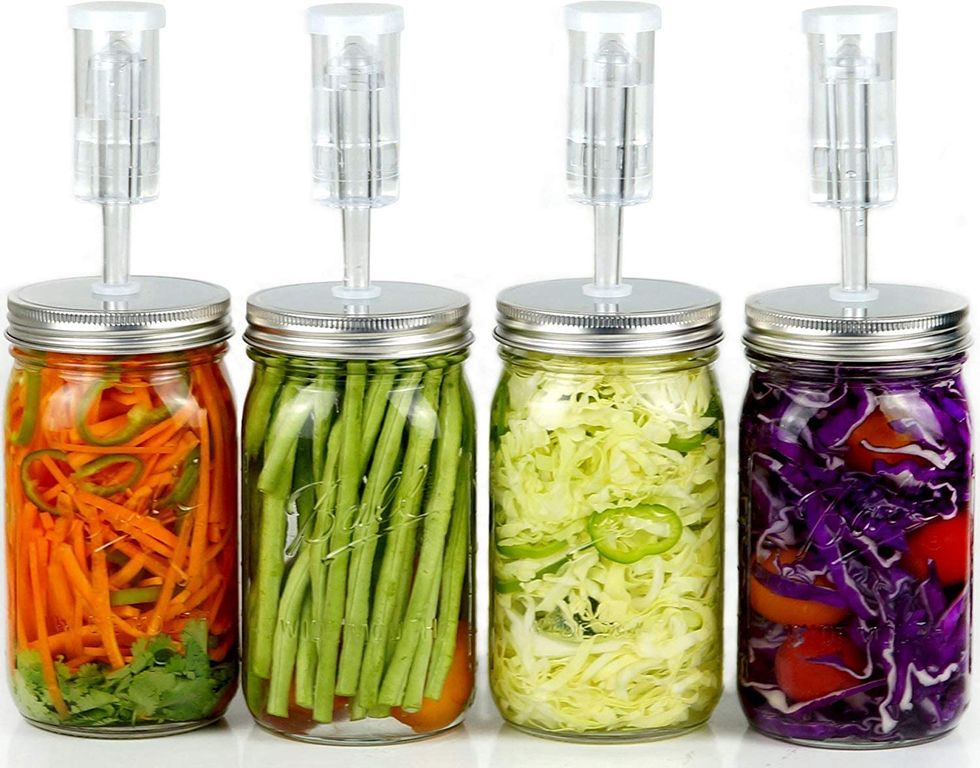 via: Amazon
If you're ready to get more in-depth with your pickle-making, this
fermentation kit
is designed to work with wide-mouth mason jars. Using it, you can make sure you've got totally airtight jars as your pickles are made.