The second I first spotted a mug of what appeared to be an incredibly creamy, surprisingly fluffy coffee on my Pinterest page I was instantly intrigued. After some further research, I discovered that this was Dalgona whipped coffee, which is a South Korean delicacy that involves whipping your coffee into a light, airy texture. It's taken Instagram and TikTok by storm, so you've probably seen it show up somewhere on your news feed. And since I've made this caffeinated treat more times than I can count, I'll walk you through the steps for creating the perfect mug of Dalgona Korean whipped coffee.
We hope you find these products as awesome as we do. Just an FYI: We are a participant in the Amazon affiliate program, and may receive a share of sales from links on this page. Prices on Amazon fluctuate so anything mentioned below might change as soon we publish it!
From what ingredients to include to how to whip it without spraining your wrist, this article will provide a step-by-step guide for how to make Dalgona Korean whipped coffee. Warning: after you try this stuff for the first time, you'll never be satisfied with plain 'ol coffee ever again. You've been warned. I've officially given up non-whipped coffee for good.
Not into coffee? Whipped peanut butter milk is the internet's newest obsession.
We hope you find these products as awesome as we do. Just an FYI: We participate in affiliate programs and may get a share of the revenue from your purchase.
Let's get started! First off, grab a mixing bowl.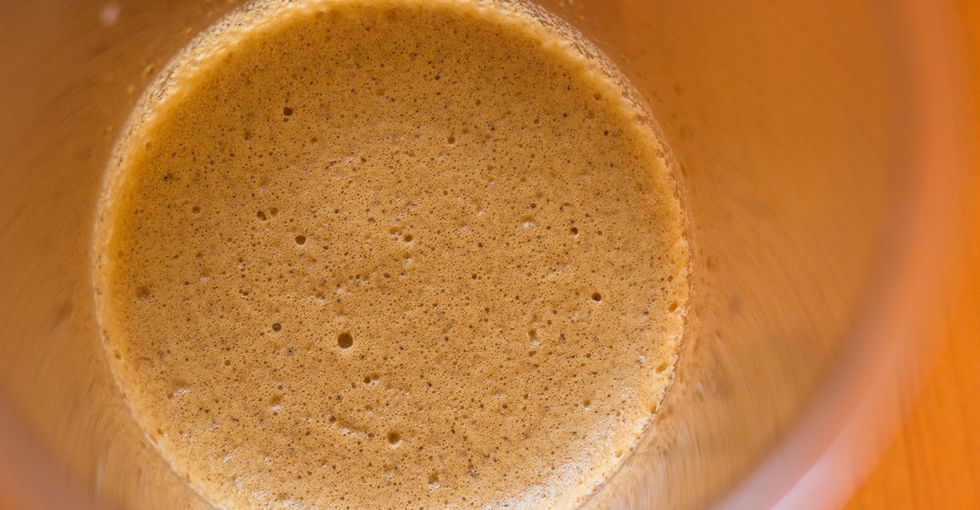 via: Shutterstock
I like to use my glass Pyrex mixing bowl for this recipe since the heavy, durable design can stand up to even the most vigorous of mixing and whipping. But you can also use a plastic or aluminum one. You'll want your biggest mixing bowl for this recipe so your liquid has room to expand.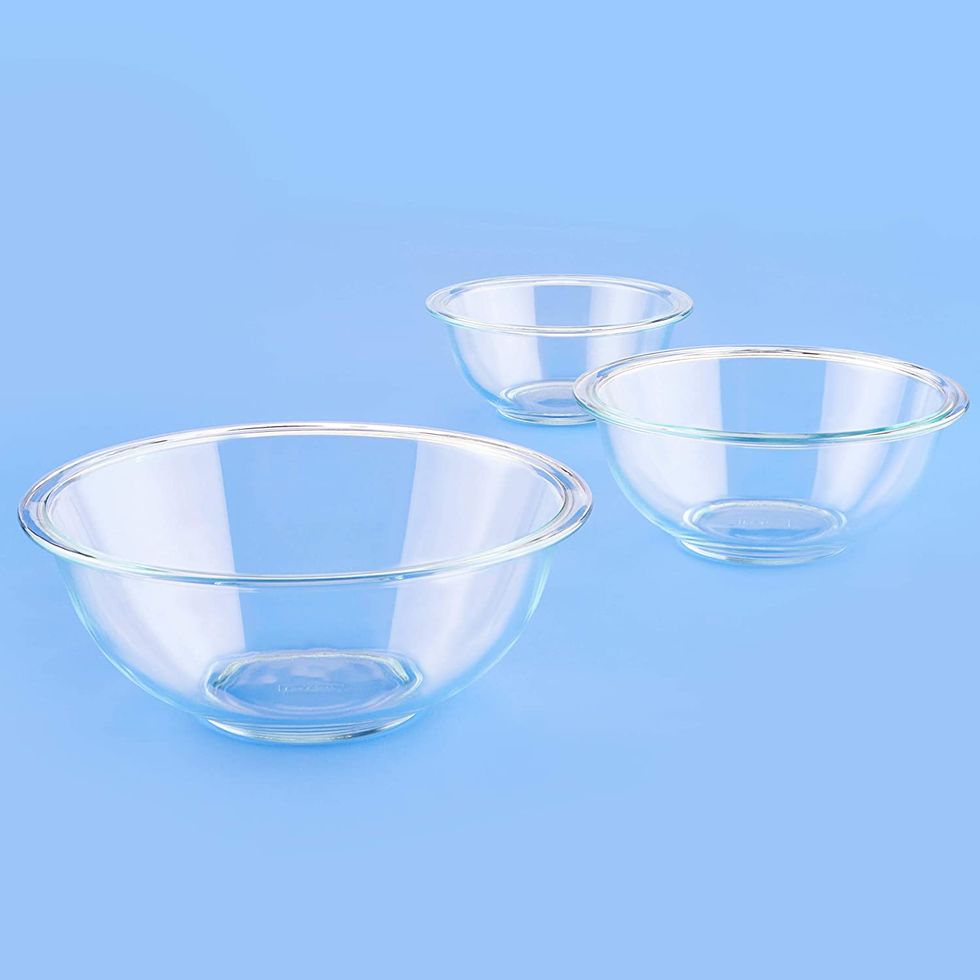 via: Amazon
This
Pyrex Glass Mixing Bowl Set
includes a 1-quart bowl, a 1.5-quart bowl, and a 2.5-quart bowl. The tempered glass construction is dishwasher, microwave, freezer, and preheated oven-safe and won't absorb food odors or flavors. These are the best of the best.
You might be surprised to learn that traditional Korean whipped coffee recipes use instant coffee instead of the brewed variety.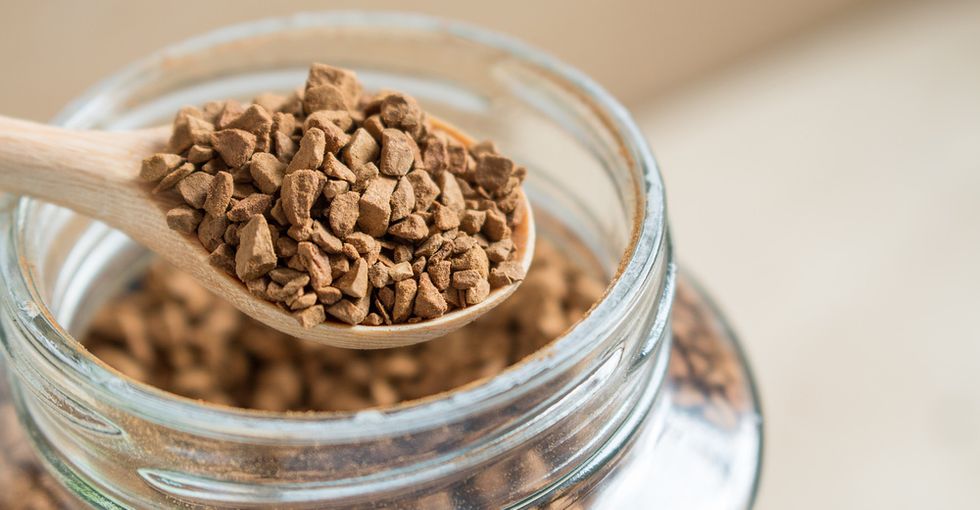 via: Shutterstock
So even though this whipped treat seems about a billion times more complicated than normal coffee, this time-saving ingredient speeds things up a bit. Add two tablespoons of your instant coffee crystals to your mixing bowl along with two tablespoons of hot water and two tablespoons of sugar.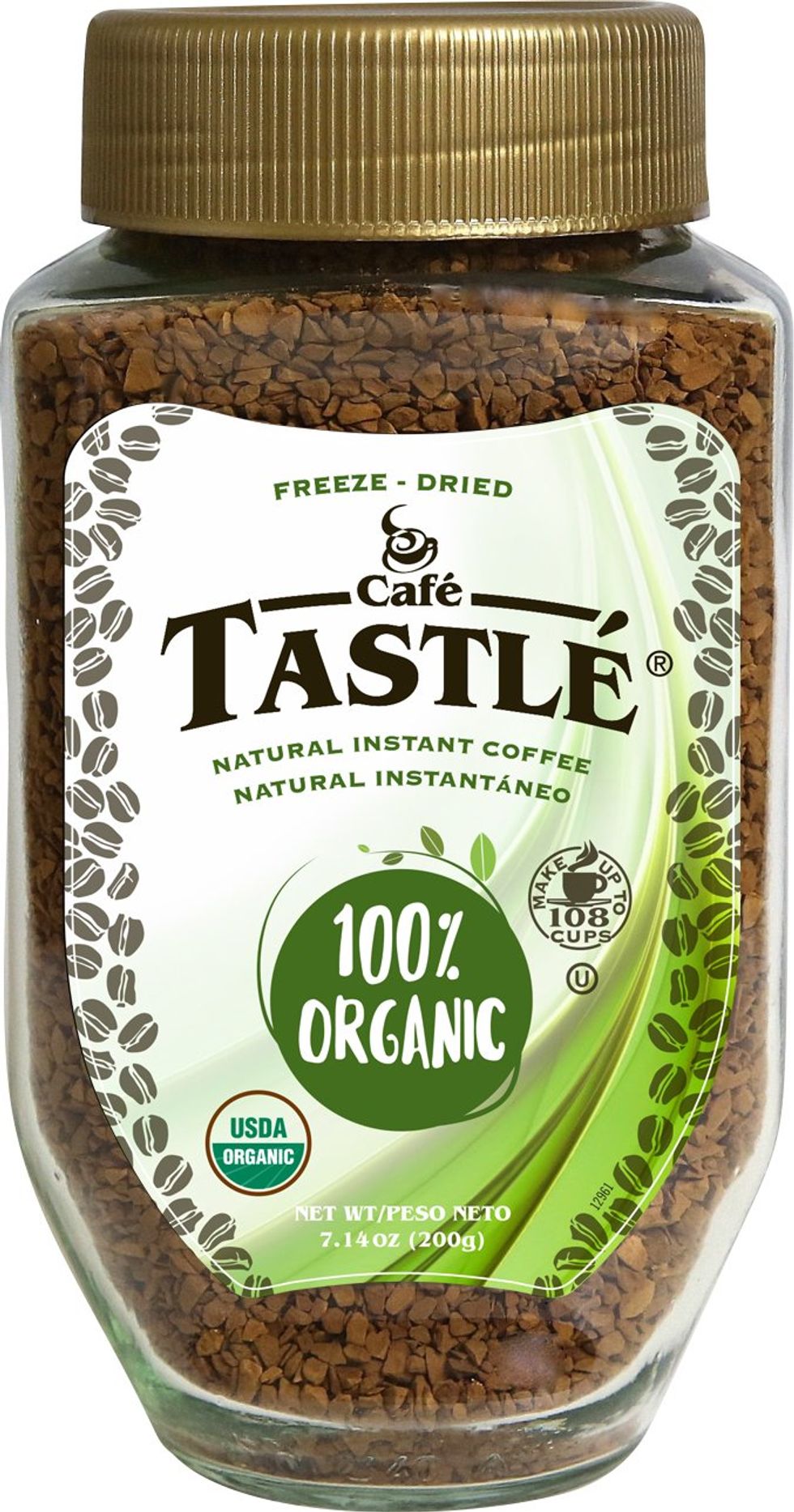 via: Amazon
The beauty of this recipe lies in its simplicity, so although you could use a flavored variety, I like to keep it basic with this
Cafe Tastlé Organic Instant Coffee
. It's surprisingly rich and flavorful for an instant coffee, and the 100% organic formula gives me peace of mind.
Now for the fun part: whip it up!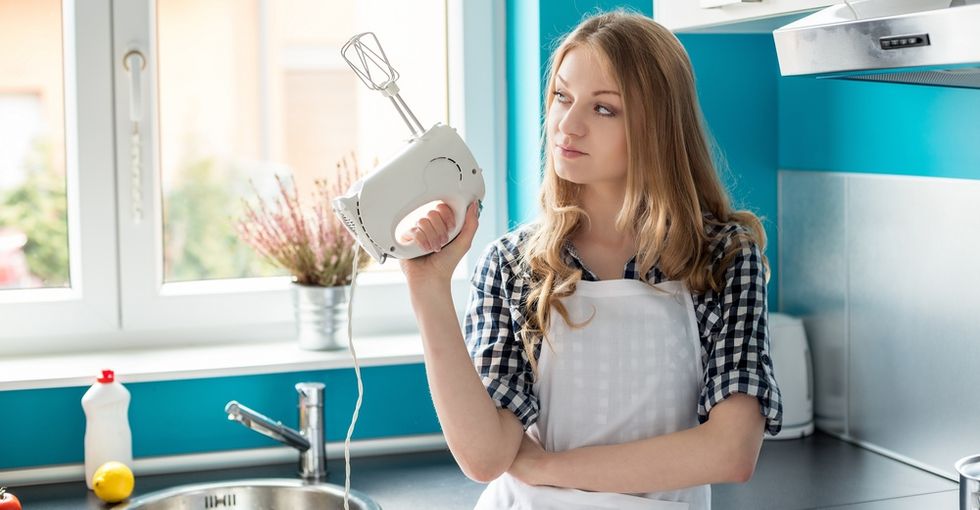 via: Shutterstock
There are lots of varying opinions on the best way to whip Dalgona coffee. Some people use a food processor, some use a hand mixer, and some people choose to make their arms go numb by attempting to whip it by hand with a whisk. I choose the hand mixer route since it's much easier and faster than the whisking method. (Less painful, too.)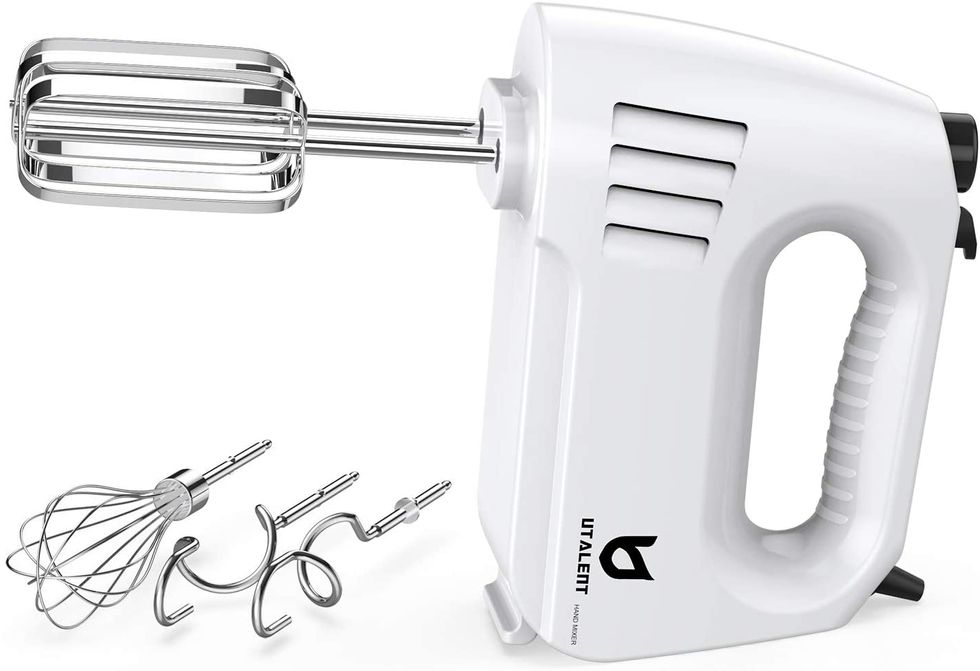 via: Amazon
This
Utalent 180W Multi-speed Electric Hand Mixer
comes with several attachments and is a must-have addition to your kitchen tool collection. And for only $36.99, it's a total bargain, too. Place your batters into your bowl and submerge them in your mixture before turning onto medium-high speed. Beat the water, sugar, and instant coffee until completely combined and fluffy. It should be light and form peaks when you remove your batters.
Now it's time to grab the prettiest mug you own.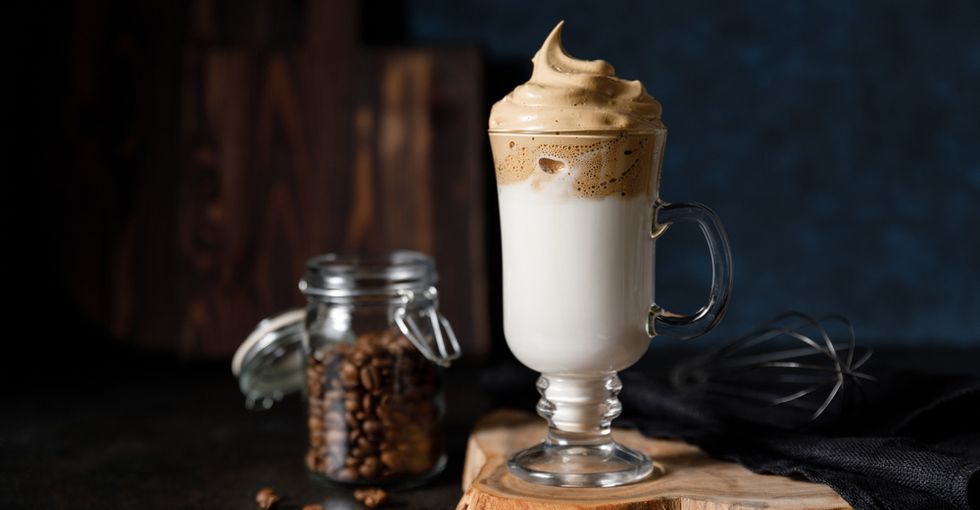 via: Shutterstock
Because sipping a drink this lovely out of an old, faded Garfield mug would be a crime. I like to use a transparent glass coffee mug when I make Dalgona whipped coffee since it shows off the gorgeous two-toned design of the drink. Fill your mug with ice and pour in the milk of your choice.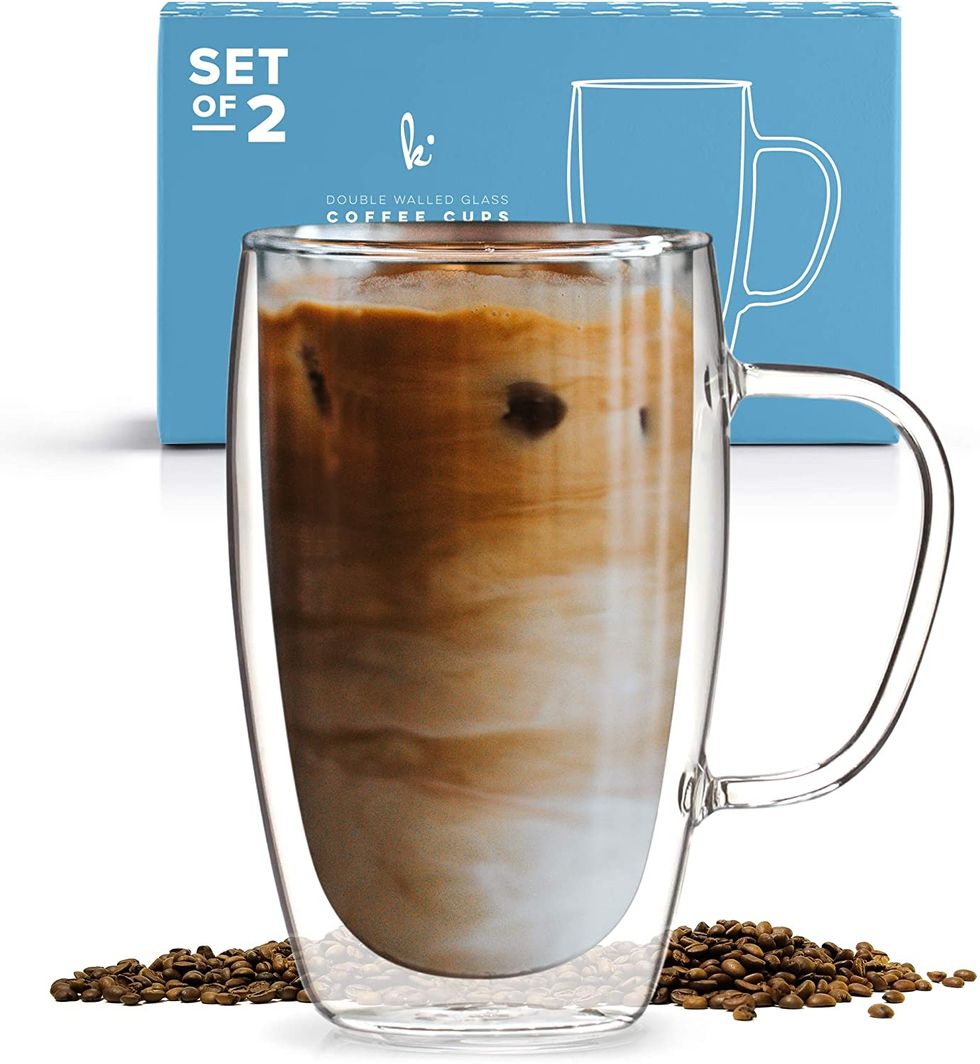 via: Amazon
These
Double Wall Thermo Insulated Cups with Handles
are the only things I use for my whipped coffee. I love the insulated design, which makes them perfect for both hot or cold drinks. They're even shatterproof and scratch-resistant so they stay looking as good as new year after year.
Now that your glass is filled with milk and ice, it's time to top it off.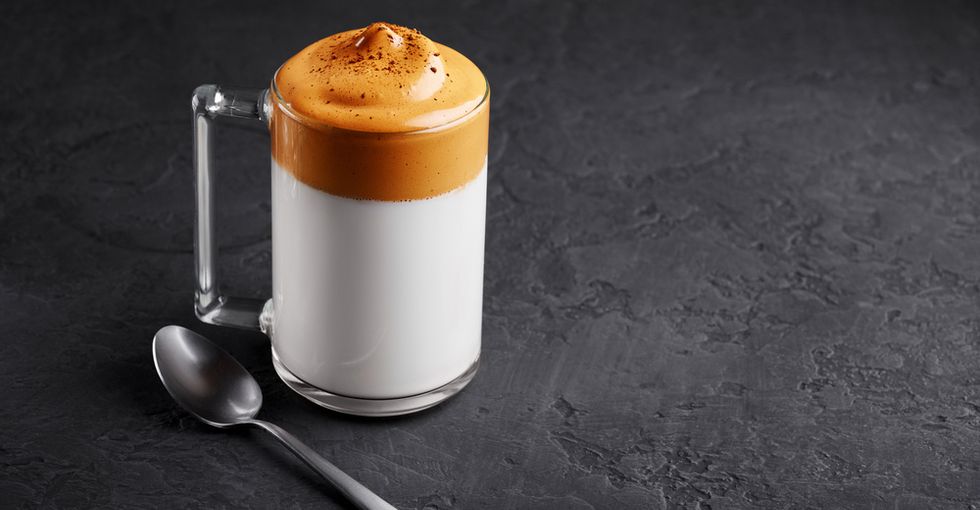 via: Shutterstock
Spoon a few tablespoons of your whipped coffee mixture into your glass so that it sits on top of your milk to create a layered effect. And while you can mix it together if you'd like, the two different flavors will mix together as you sip to create the perfect combination of fluffy coffee and creamy iced milk. It's basically heaven in a glass.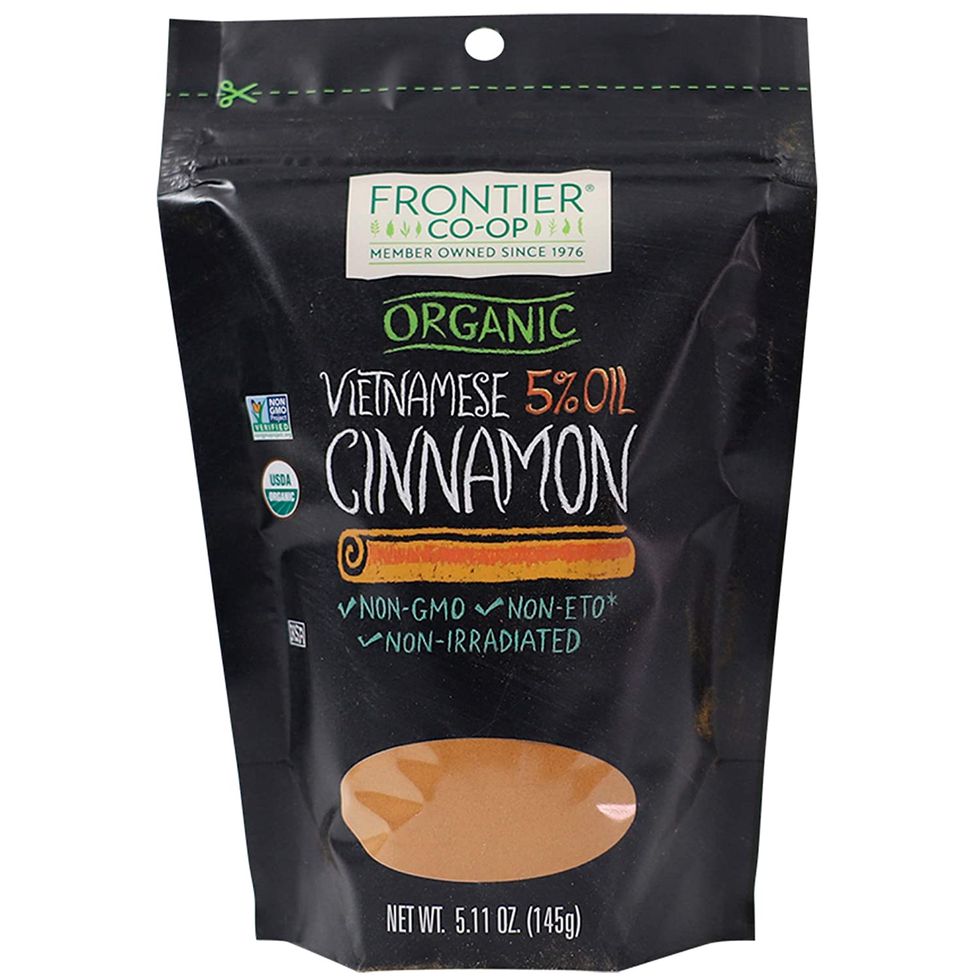 via: Amazon
I like to give my whipped coffee a good dusting of this
Frontier Co-op Vietnamese Premium Ground Cinnamon
. It's an aromatic combination of spicy and sweet and adds an amazing compliment to this rich and unique beverage. Cocoa powder would also be a great choice if you prefer chocolate to cinnamon. And there you have it! Just a few easy steps to creating the drink that's taken the internet by storm. Now get in that kitchen and get to whipping!