Breakfast is the most important meal of the day - but sometimes, it can start to feel less than exciting. You can get stuck in the cycle of eating the same thing, like cereal or toast, every day.
Luckily, a brand new waffle iron seems set to change all that.
Keep reading to see what you can do with your breakfast...
Who doesn't love breakfast?
Starting your day with something delicious is always great news.
And, let's face it...
There are so many delicious options on the menu!
Whether you go for standard cereal...
Although even within this bracket, there are seemingly endless opportunities.
Or maybe you prefer to cook up a storm?
Eggs and bacon are hard to beat, let's face it.
But for true breakfast afficiandos?
There's one food that reigns supreme.
Waffles, of course.
They're really the king of breakfast foods.
They have so many looks.
Be they covered in fruit for a "healthy" option...
Or dipped in chocolate...
For a truly decadent treat.
Or kept simple and effective.
Waffles 'n' butter are hard to beat.
Everyone loves waffles!
But what if you want to take said waffles to the next level? Don't worry - we've got you!
Because waffles are surprisingly versatile.
And by switching up your waffle iron, you can add a whole element of surprise to breakfast time.
Different shaped waffles are always a good time.
And if you have kids, they can be a great way to add some excitement to a morning.
And the latest waffle iron idea?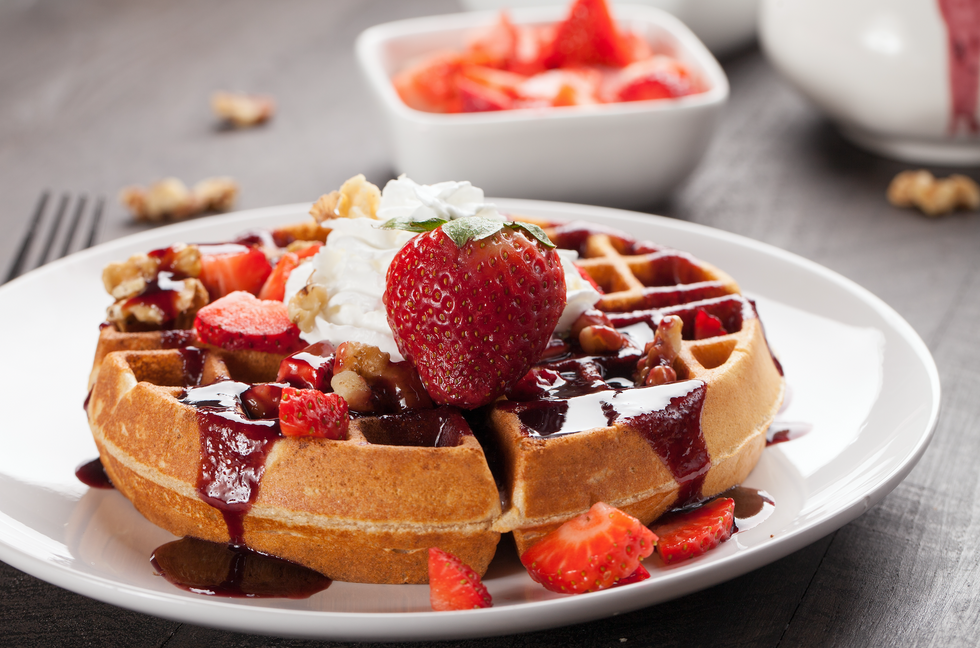 via: Shutterstock
Well, that might be the most exciting yet - because it's building block-shaped.
Yes, you might be able to now eat lego waffles for breakfast!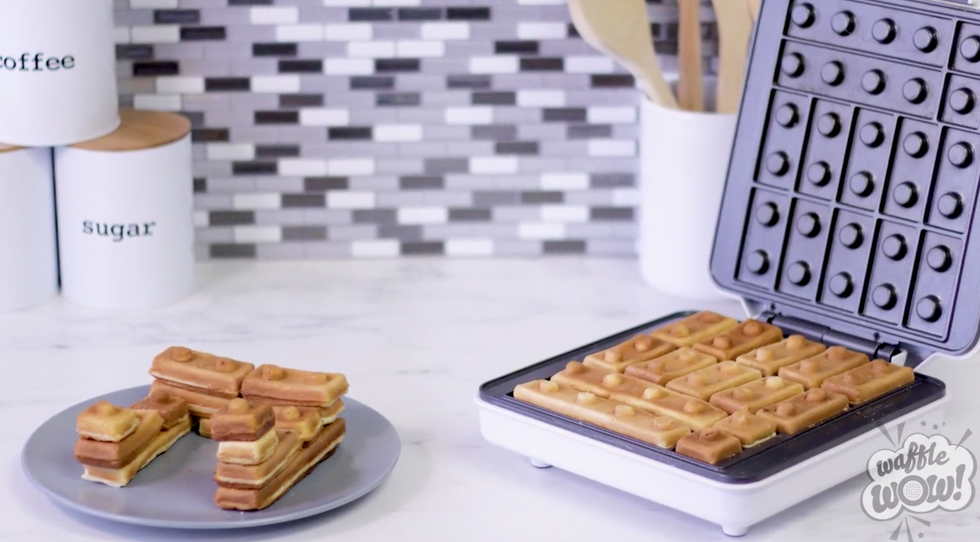 via: Kickstarter
With the Building Brick Waffle Maker.
However, we will break the bad news, before you get too excited.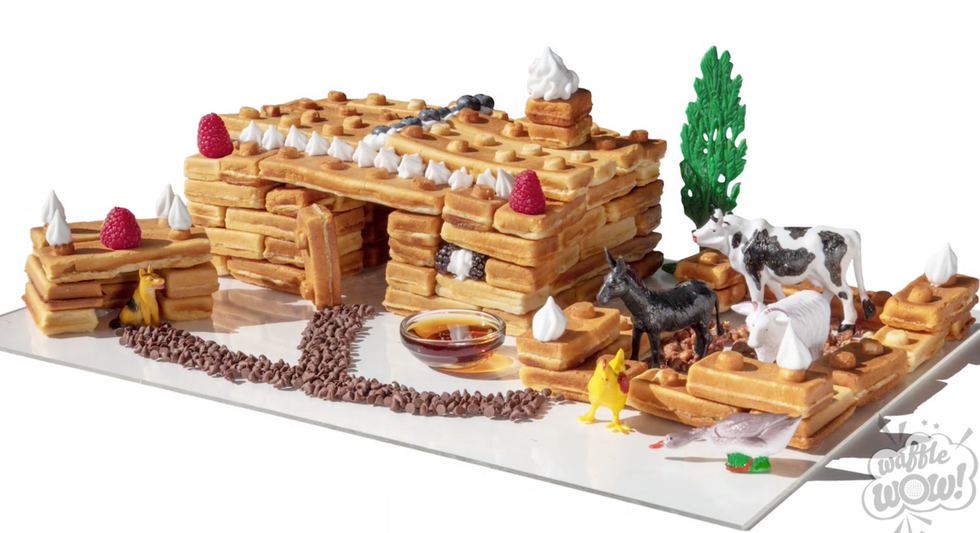 via: Kickstarter
You can't actually buy it just yet.
The idea is still currently being brought to life by its creators, 'That Amazing".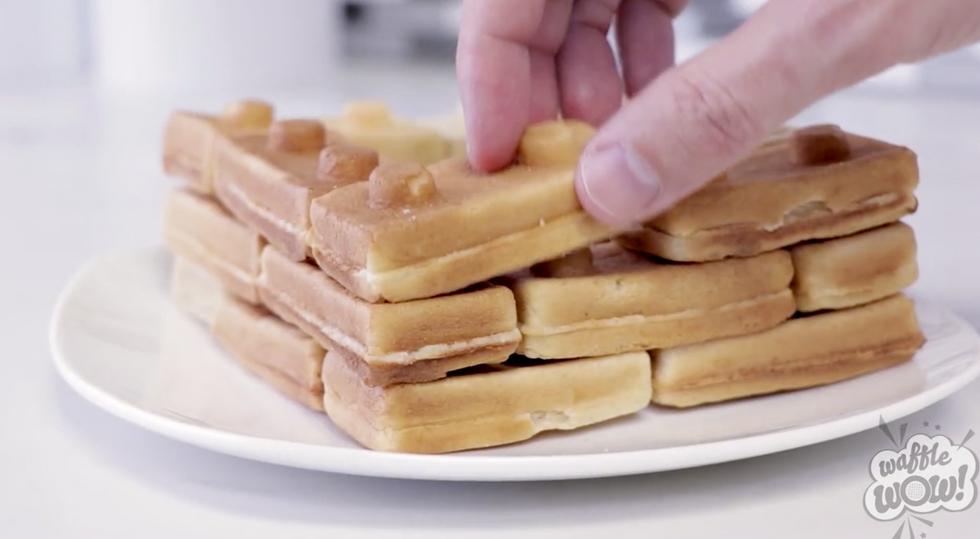 via: Kickstarter
They are using a
Kickstarter
crowdfunding campaign to raise the fund of $7,500 which they have now far exceeded.
And whilst crowdfunding can be a risk to back, it doesn't look like this one is.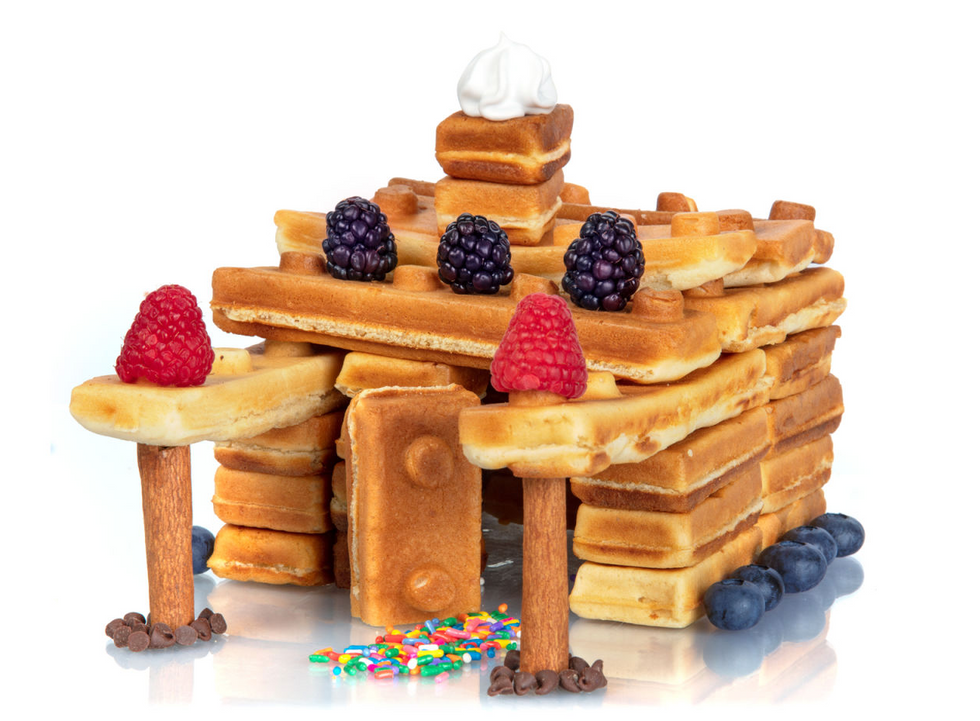 via: Kickstarter
The waffle iron already has a fully functional prototype so the money raised is just to fund the first official production.
It's used no differently to your normal boring waffle maker, put your batter in and wait.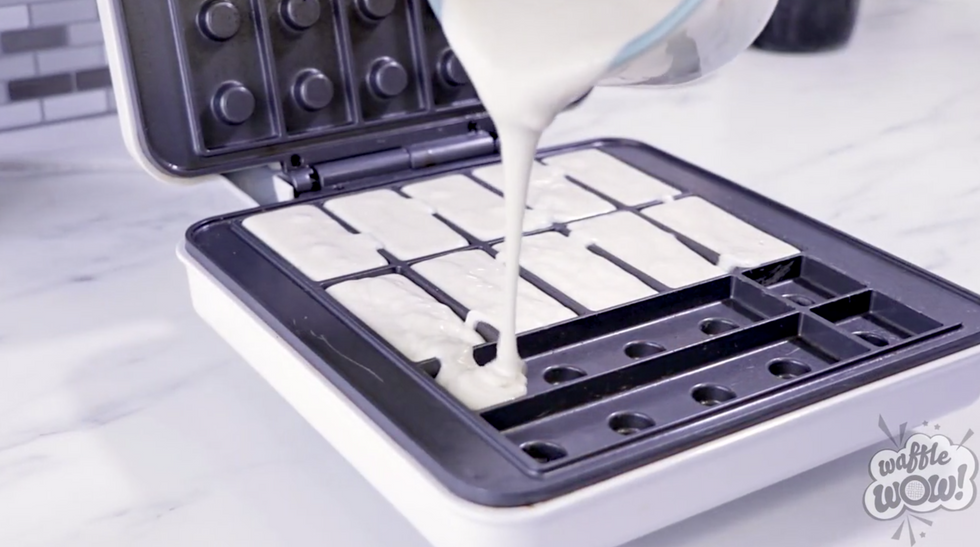 The design of the tray allows the finished product to come out in three different sizes with holes on the bottom and bumps on the top. Making them perfect for interlocking and building. To be honest, we aren't sure how many of these waffles will actually be eaten... Most of them will be used to play with!
Now, although you can't buy the waffle maker right now, if your super interested, there is a way you can get your hands on one soon. If you pledge a certain amount of money, you can pre-order one.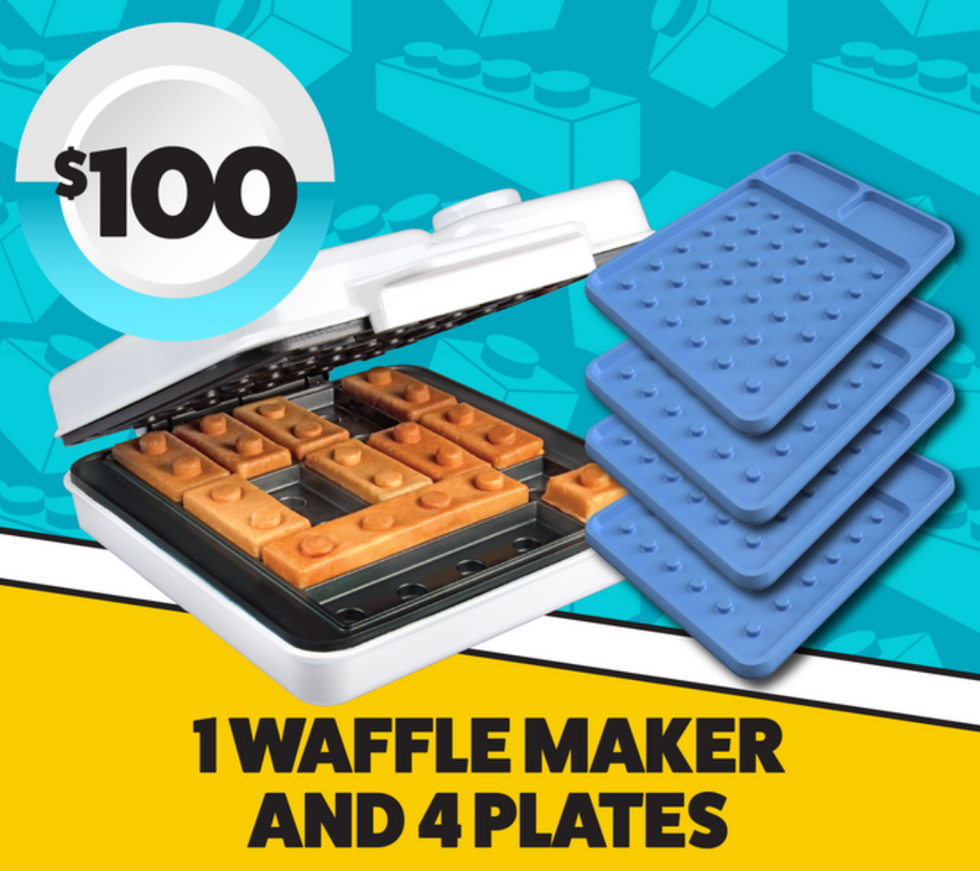 via: Kickstarter
The prices start at $50 for the cheapest option which gets you the waffle maker and go up to $100 for the maker and four construction plates.
God bless breakfast.
Fancy more exciting breakfast news? Scroll on for the brand new Wendy's drop that has the internet excited.