We could all use a little pick-me-up these days, but with so many products on the market today claiming to improve your life, it can be tough to figure out which ones will actually deliver and which ones will just end up collecting dust on your basement shelf.
The following 5 gadgets actually follow through on their claims, and you definitely haven't seen them before. Keep scrolling if you want your life to instantly improve for the better.
I hope you find these products as awesome as I do. Just an FYI: we participate in affiliate programs and may receive a share of sales from links on this page.
The EyeQue Brings The Optometrist To You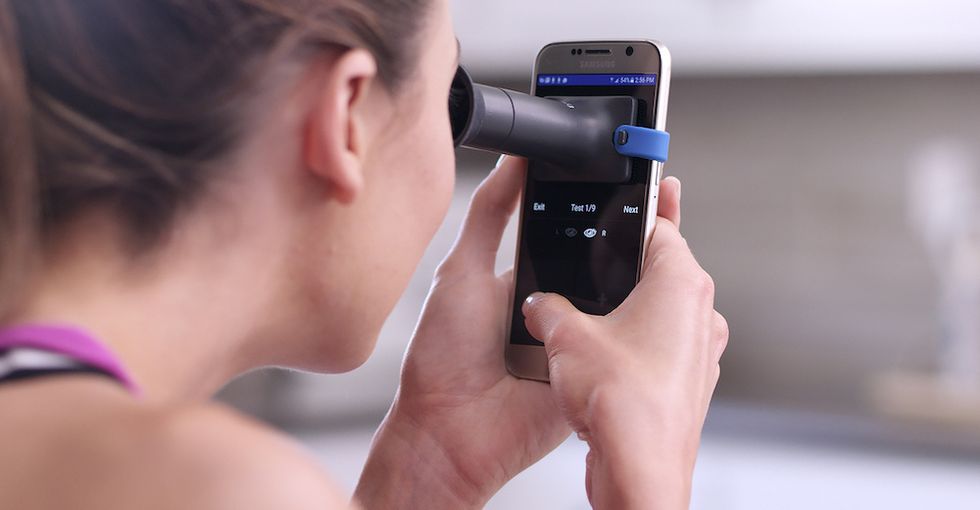 I haven't been to the optometrist in ages, and lately, I've been getting some eyestrain-related headaches at the end of the day. I knew it was time to finally update my prescription, but what do you do when you can't get in to see the eye doctor for months? It's not like an optometrist makes house calls, right? The
EyeQue
is here to help.
So what exactly does the EyeQue do?
It's an optical device that accurately tests your vision right on your phone. Plus, the corresponding mobile app helps you to analyze that data and even order new glasses without having to see an optometrist. I got an eye exam right from my couch! Now there's no excuse to keep wearing those outdated glasses!