Secret Santa. I'm awful at it I won't lie. I normally just buy somebody a crate of beer. This year I bought an American girl an American flag. Yeah I know, in the words of Billie Eilish, I'm a bad guy!
But I've got my excuses. Most the time I'm pretty penniless and all of the time I hate shopping. Shoot me!
However. What if you weren't penniless? What if you had money? What if you had A LOT of money? What if you were Bill Gates? Well then I imagine you'd be pretty good at Secret Santa.
We hope you find these products as awesome as we do. Just an FYI: We are a participant in the Amazon affiliate program, and may receive a share of sales from links on this page. Prices on Amazon fluctuate so anything mentioned below might change as soon we publish it!
Finally the time has come. We no longer have to imagine. Now we know because one woman just got Bill Gates for Secret Santa and she got some incredible gifts!
Keep scrolling to find out exactly what she pocketed.
Bill Gates is a pretty successful man, to say the least.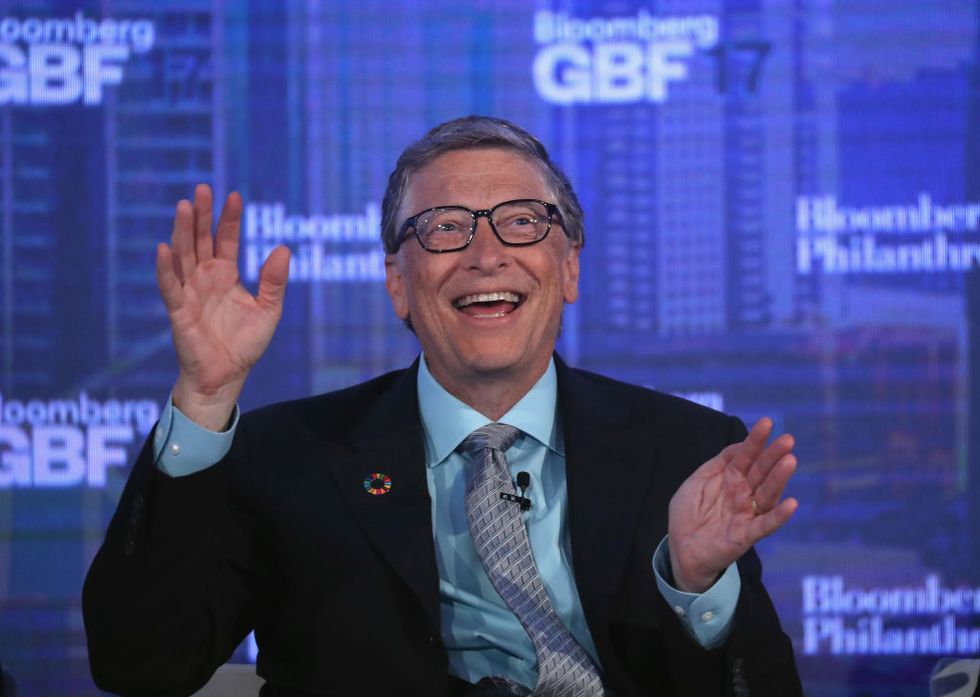 via: Getty
He doesn't have the shabbiest of resumes; he is the co-founder of Microsoft, and is now one of the richest men in the world, with his net worth coming in at around $100 billion dollars.
Microsoft has grown to become one of the largest tech companies in the world.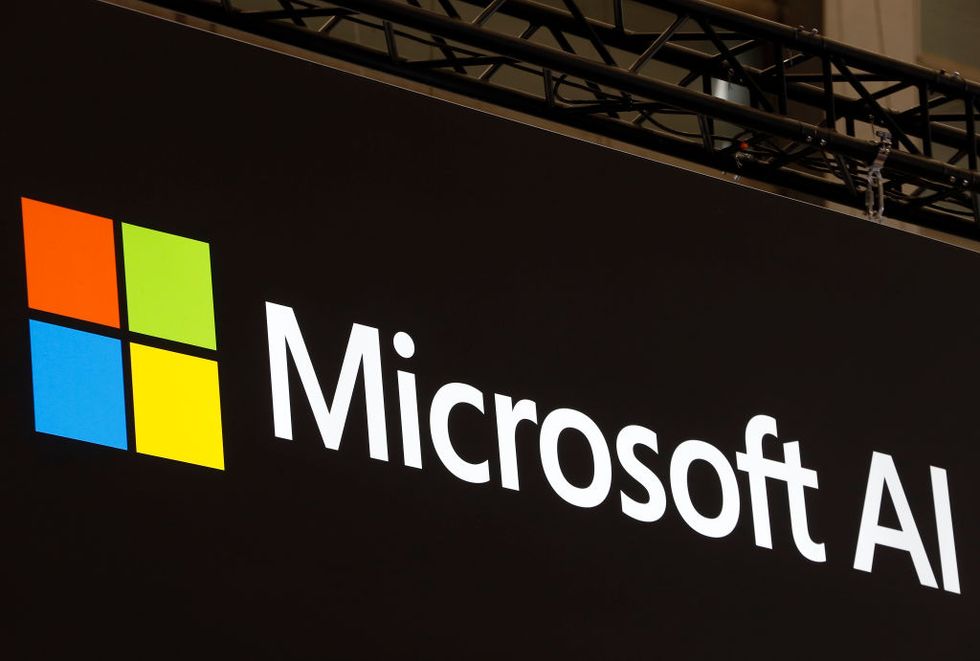 via: Getty
The company wrote and developed one of the most-used computer software in the world. According to
Forbes
, Microsoft is the third biggest company in the world, with an estimated worth of $947 billion dollars.
Not bad for a college drop out...
Yep, Bill never actually graduated. He initially left Seattle and enrolled at Harvard University in the fall of 1973, aiming for a career in law after pressure from his parents. However, Gates would spend more time in the computer lab than he would in class, and he rarely studied for his exams.
He dropped out of college in 1975.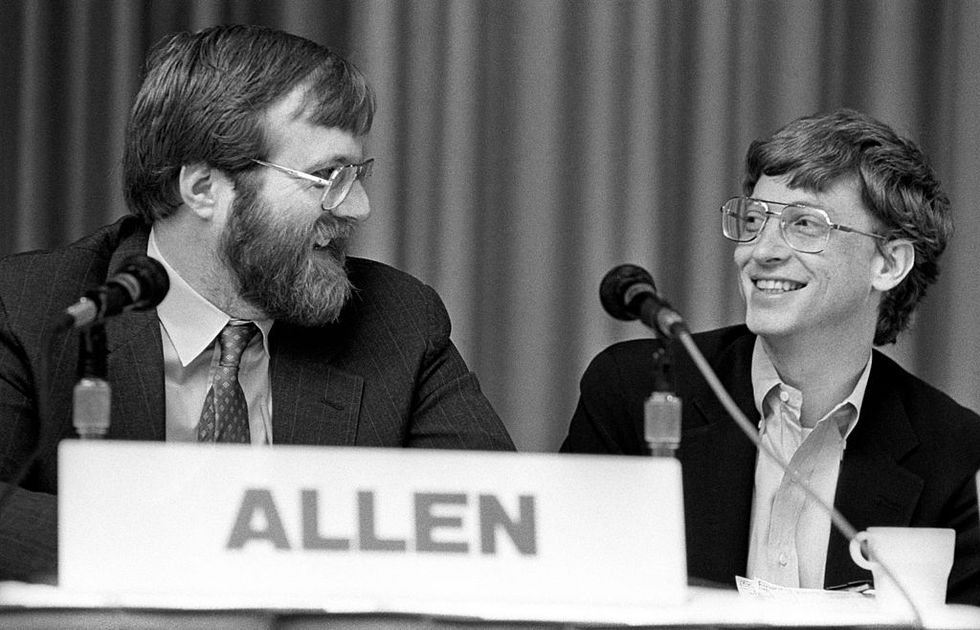 via: Getty
College life isn't for everyone. A mere 2 years after enrolling, Gates left Harvard and re-joined his partner, Paul Allen, whom he had started a small computer company with when he was just fifteen. Beats what I was doing when I was fifteen...
Gates and Allen were childhood friends.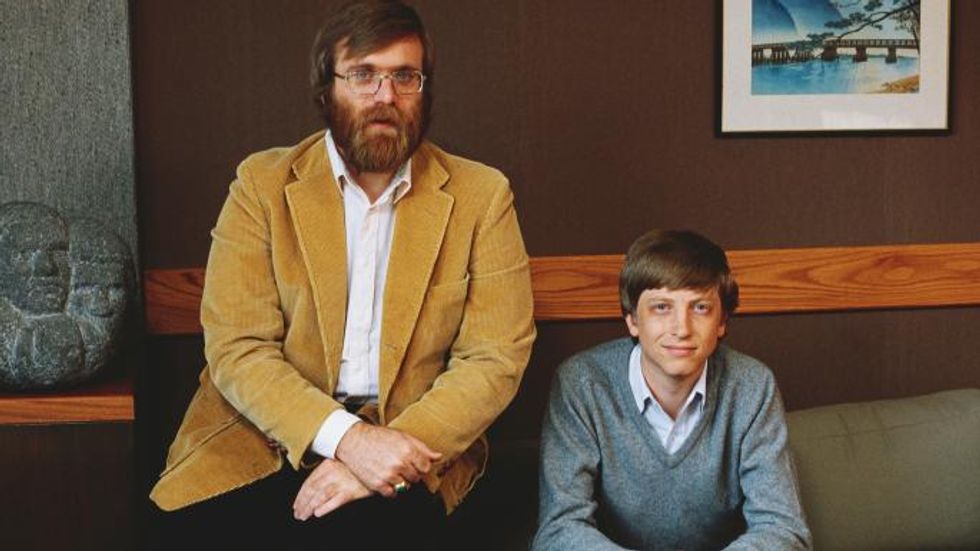 And they were
wild
about computers. But they were living in an age wherein access to computers was sparse, so they would often skip class together and sneak into their school's only computer room.
Though they didn't get expelled for this...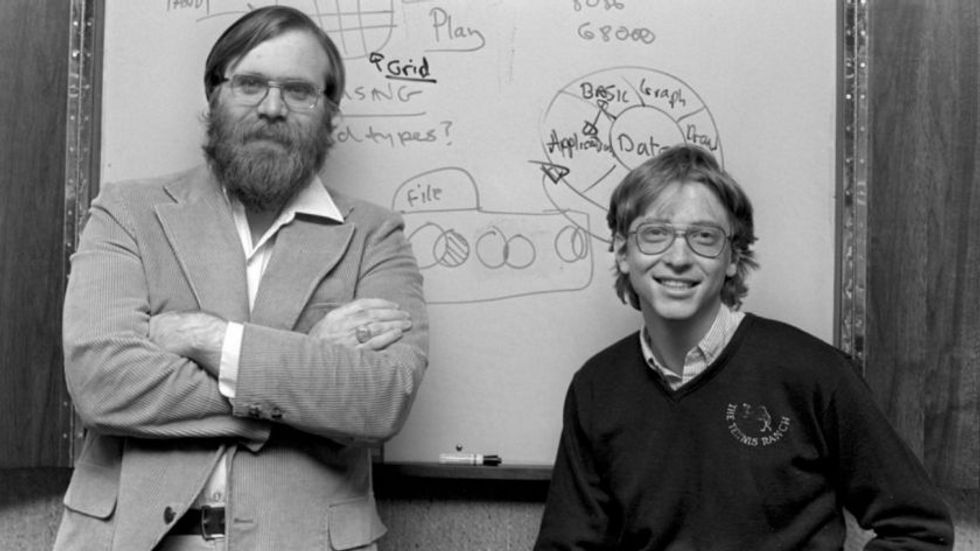 via: Today Posts
Nope. The school were actually so impressed by their computer skills that, instead of punishing the boys, they offered them unlimited computer time in exchange for help with improving the school computer's performance.
The boys started a small company from the school.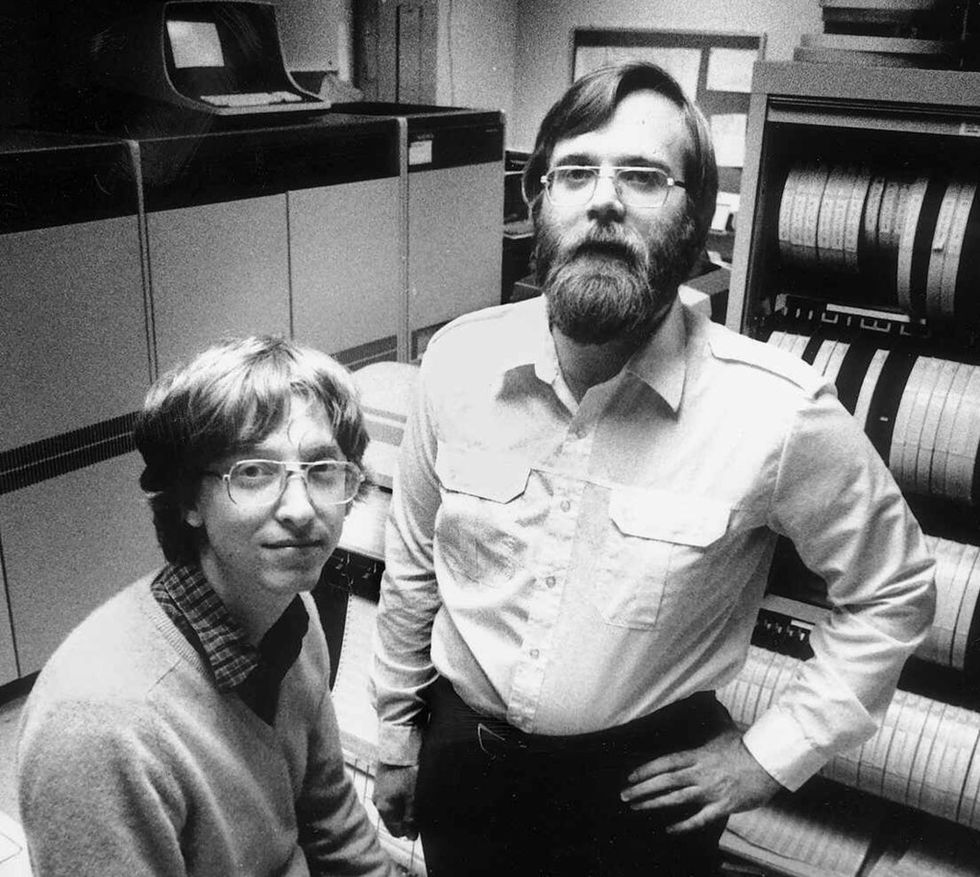 via: Seattle Times
Instead of going to parties, smoking cigarettes round the back of the bikesheds, or partaking in any of the other generic high school shenanigans, Gates and Allen actually launched their first computer company while in high school, labeled Traf-O-Data. They even sold a computer to the City of Seattle, which was then used to count traffic.
Cue the birth of Microsoft.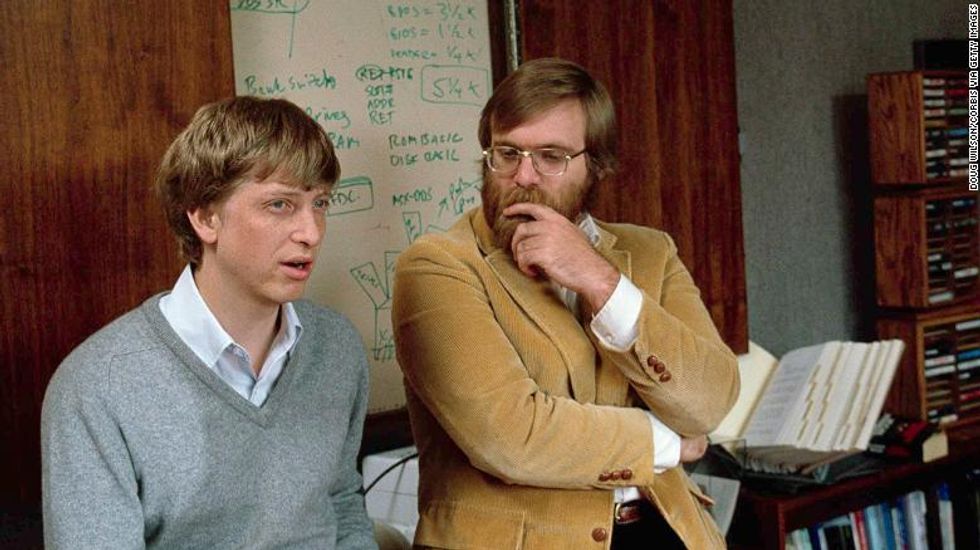 via: CNN
Fast forward a couple of years and the pair had created their company, Microsoft. The name Microsoft came from a blend of the words "micro-computer" and "software," and was officially launched in Albuquerque, New Mexico, in 1976.
Microsoft went from strength to strength.
After nearly ten years of writing and developing the Microsoft operating systems, the company released its crowning achievement in 1985: Microsoft Windows.
Windows became the staple computer operating system.
All you '80s and '90s kids will certainly remember that iconic Windows logo. The software, which was a multitasking environment for IBM computers, would come to dominate the world's personal computers (PCs), and made Bill a billionaire by the age of thirty-one.
And he didn't stop there.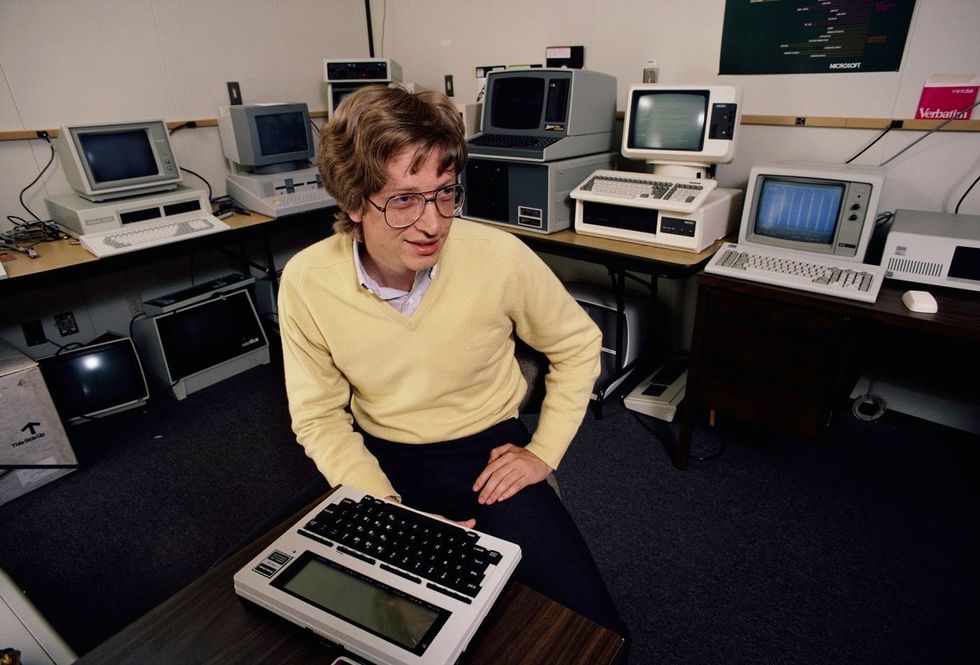 Bill, who became Microsoft's standing CEO, took the company to new heights and continued to release ground-breaking software and operational systems for computers.
And he grew it into the Microsoft that we all know and love today.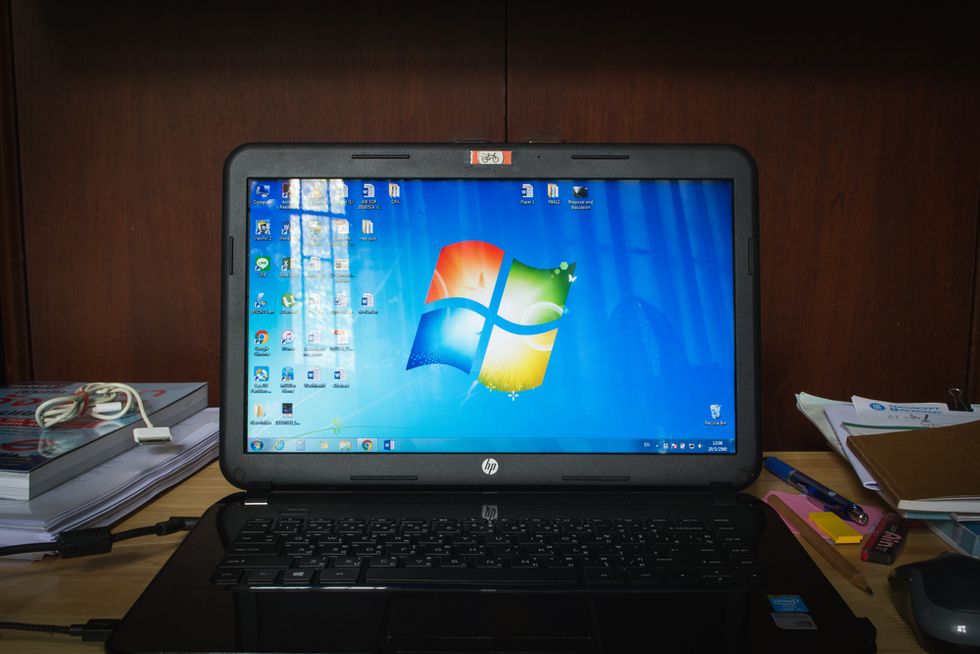 via: Shutterstock
Microsoft Office was launched in 1989, which included a number of programs designed be used, well... in an office.
Obviously. 
Word processors, spreadsheets, mail programs, and presentation systems were all included in the Office package.
And when there was a new kid on the block...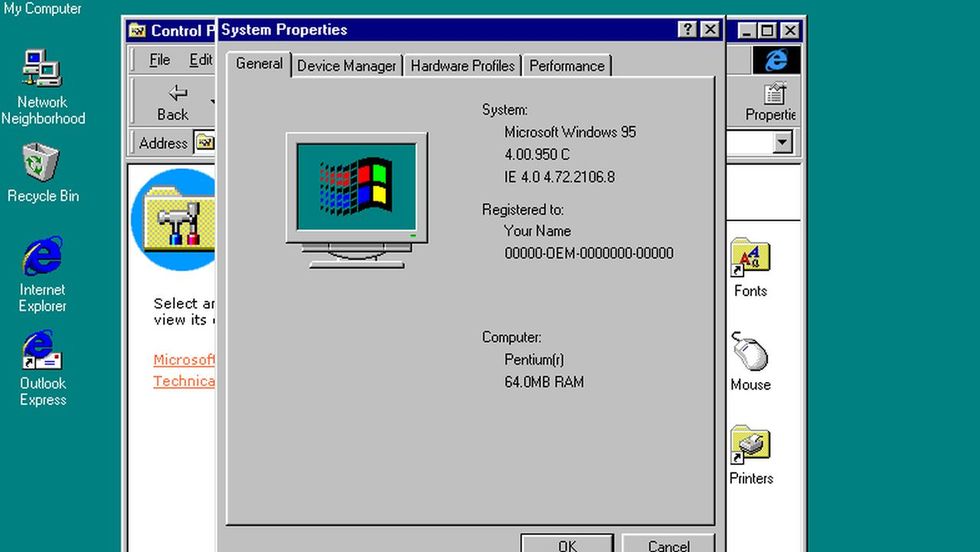 via: Tech Radar
Bill made sure that Microsoft wasn't overshadowed. Following the launch of the famous Internet Explorer, Microsoft released Windows 95, which included technologies for connecting to the internet, such as built-in support for dial-up networking, and the web browser, Internet Explorer 1.0. The nostalgia is
killing
me.
For the next few decades, Microsoft continued to do astonishing things.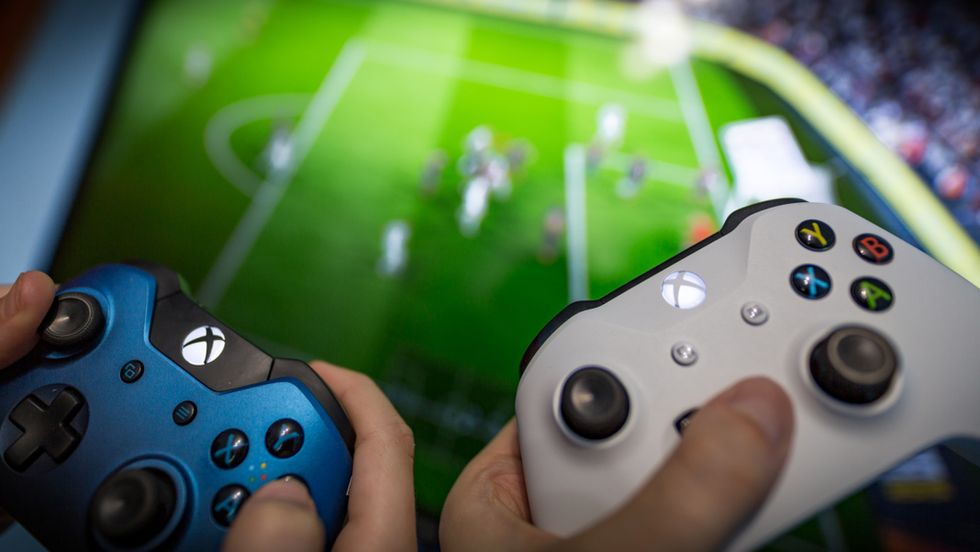 Their first gaming console being one of them. Though the initial 2001 version of the Xbox was met with fierce competition from Sony, their re-release of the updated Xbox 360 in 2005 was a major success, and brought joy and delight to gamers across the globe.
It seems that Gates has experienced nothing but success with Microsoft.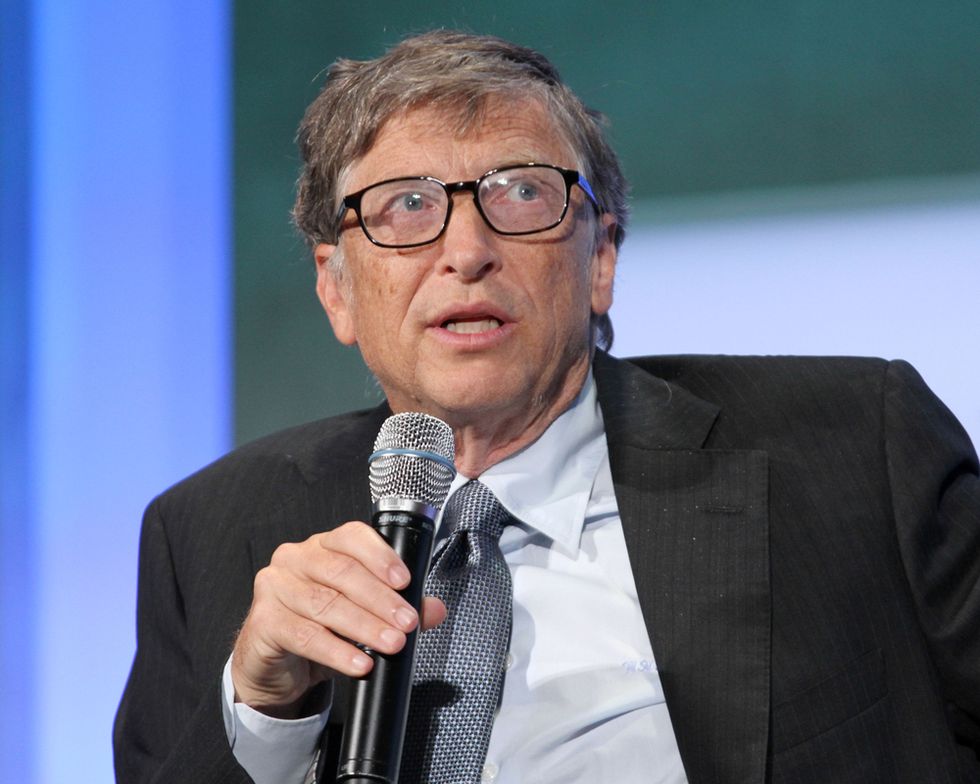 via: Shutterstock
The fact that he's one of the world's richest men alone tells you everything you need to know, doesn't it? Microsoft is one of the world's most respected companies, and I, for one, can't picture anything ever going wrong for them.
This is Shelby.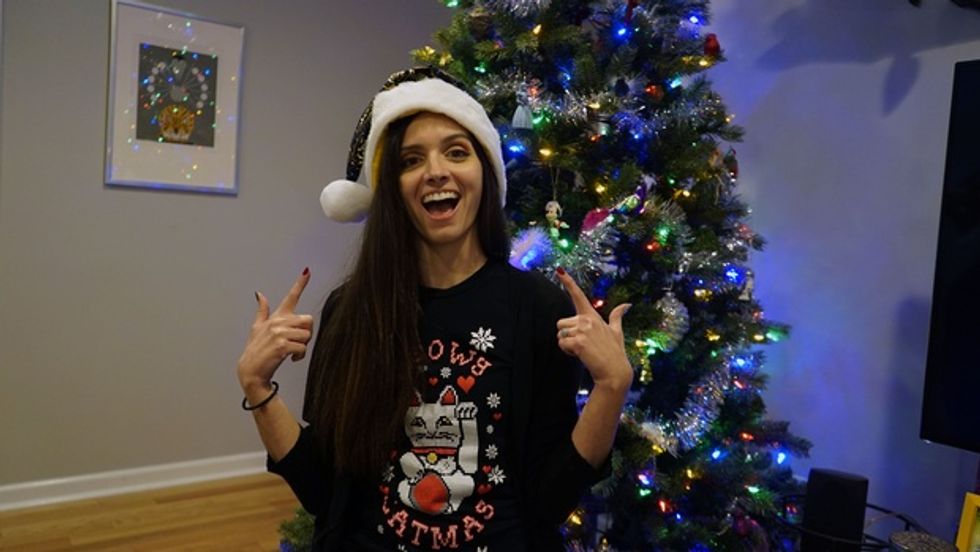 And unlike Bill Gates, Shelby is not a multi-multi-billionaire. However she is a religious user of Reddit Gift exchanges and this Christmas she partook in their Secret Santa giveaway.
Thousands and thousands of people take part.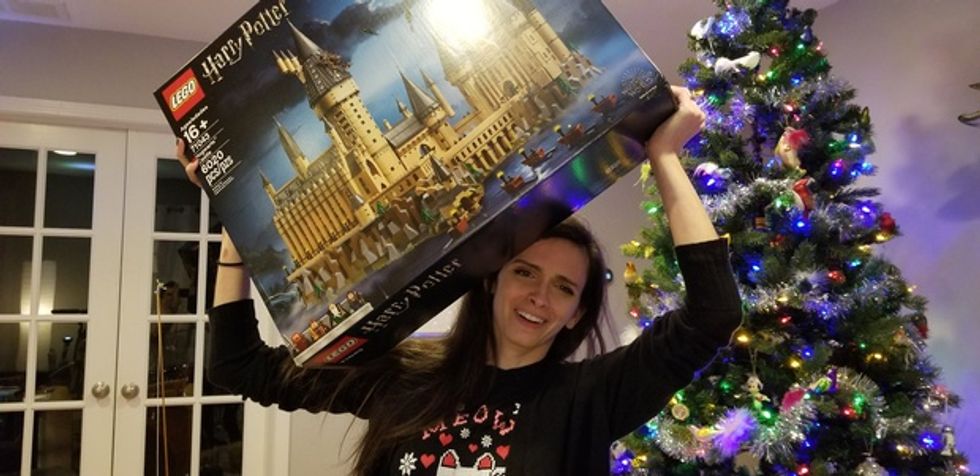 via: Twitter
Secret Santa is pretty exciting when you're doing it with a group of friends. You never know you're going to get. But when you're doing it online, well the mystery is tenfold.
And Shelby got Bill Gates.
Raise your hand if matching with Bill Gates for #RedditGifts Secret Santa is a life goal. 🙋‍♀️Just when she needed… https://t.co/F36zU7OvCn

— Reddit (@Reddit) 1576949297.0
It was her 95th gift exchange and Shelby got none other than Bill Gates. JACKPOT. And he got her a manuscript copy of The Great Gatsby, memorabilia from
Twin Peaks
and so much more! After a tough year, during which Shelby lost her mother, this was definitely the perfect surprise for Christmas.
Here's a full list of all he got her.
Michigan Reddit user discovers billionaire Bill Gates is her secret Santa https://t.co/KU1jxGkrRU

— News12NJ (@News12NJ) 1577498400.0
Bill's Deck of Books 2019! A Harry Potter santa hat Hylian shield earrings A very heavy and beautiful handmade Zelda quilt A hammock (with bug net!) Almond Rocca, Seattle mint chocolates, Jelly Belly's Toys for my cat, Emmy! Seven packs of assorted Oreos A cat-themed logic game Eight hardcover books An extremely fancy manuscript copy of The Great Gatsby A candle with a passage from The Great Gatsby inscribed Two exceptional adult-level LEGO sets: Microscale Hogwarts and the retired UCS R2D2 (truth be told, I had previously splurged on both of these sets already; you must have gotten a perfect read on my interests so color me impressed!) A plethora of Twin Peaks gifts including a shirt and sweatshirt; a book by director Jonathan Sanger and some memorabilia from his collection including 5 scripts from season 2 of Twin Peaks, and an embroidered L.L. Bean jacket worn by crew members during the second season of the show.
Bill even wrote her a personal message:
It's real weird when Bill Gates writes you an email like, "Hey, can you send me a signed book for my Reddit Secret… https://t.co/TM7YkbIkVp

— Hank Green (@Hank Green) 1577424436.0
He wrote to her saying:
Wow, I'm impressed that this is your 95th Reddit gift exchange! You seem like a very generous person, and I hope my gift makes you smile this Christmas. I've included some fun things to enjoy both at home and outdoors - plus a couple of great books I think you'll like. At the same time, I know no gift will ever make up for losing someone so important to you. I was very sorry to hear about your mom, and I've made a donation to the American Heart Association in her memory. I hope you and your family find your "new normal" this holiday season.
It's a Christmas miracle.