Are you stuck inside and unable to get to the salon for who knows how long? Is your hair starting to look more and more disheveled with each passing day? Are you ready to start pulling it out from frustration? Allow me to introduce you to your new BFF (and your hairdresser's worst nightmare): The CreaClip.
You've probably heard horror stories of people giving themselves haircuts with disastrous results, so I understand if you're a bit skeptical. I'm here to tell you from personal experience that this thing WORKS. Keep scrolling for all the details.
I hope you find this product as awesome as I do. Just an FYI: we participate in affiliate programs and may receive a share of sales from links on this page.
I recently decided to make an impulsive hair decision that I've since come to regret, considering how hard it is to get to the salon these days: I got bangs.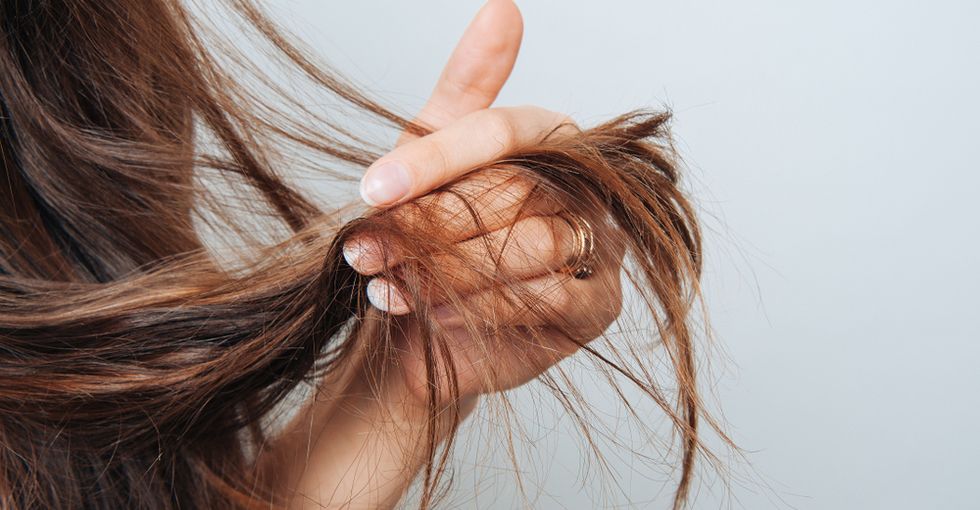 via: Shutterstock
I was bored with my ho-hum locks and decided to mix things up with a cool new 'do. I loved my new bangs and was totally willing to put in the extra time to style them every morning instead of just throwing my hair into a ponytail like I usually did. The only problem? Bangs require trims.
Frequent
trims. And when you're going months between haircuts, this can only mean one thing: I'd have to trim them myself. And that was a scary, scary thought. Thankfully I stumbled upon this
CreaClip
, which somehow manages to make it look like I know what I'm doing in the haircutting department.
So just how does this handy product turn what might be a hair-don't into a total 'do?
It's all about the built-in level that guarantees a perfectly straight cut every time. I can't tell you how many times I've attempted an at-home bang trim in the past only to have it come out completely crooked. While the smaller clip is great for bangs, the larger
CreaClip
helps you cut the rest of your hair while adding in gorgeous layers. Because you're keeping the level on the inside where you can see it, you're able to ensure a straight cut that never looks jagged, and the curved shape keeps the ends from looking too blunt. So, for only $29.99 for a 2-piece set, I just saved you a lifetime's worth of $100 haircuts.