The Ulla Keeps Me Hydrated in a Whole New Way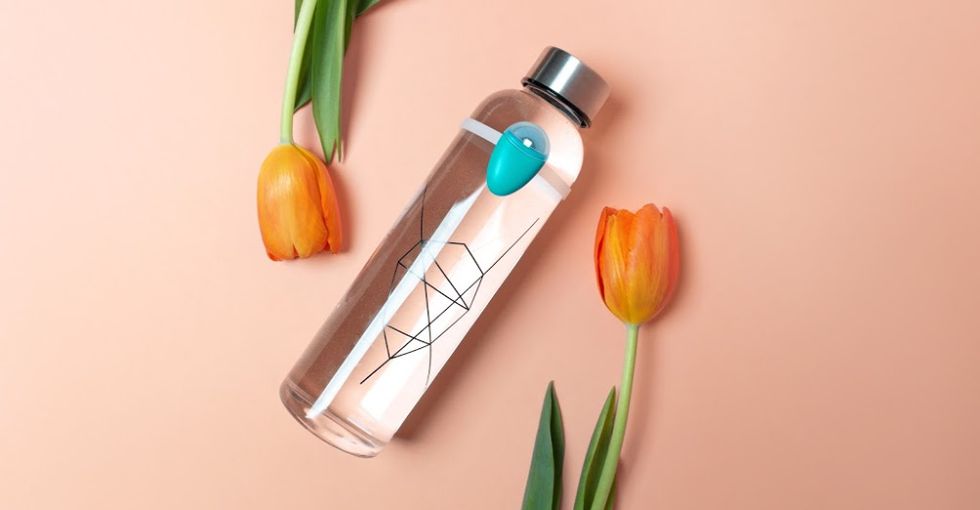 I'm terrible at remembering to stay hydrated throughout the day. My life is pretty chaotic, and most days I'll look at the clock and realize it's already 2 pm and I haven't had more than a few sips of water. To make matters worse, I don't even really
like
drinking water, so I'm basically just forcing it down because I know it's good for me. No wonder I feel constantly dehydrated. The
Ulla
was created for people like me who need a constant reminder to take a sip.
The best thing about Ulla? You can use it on any type of bottle, mug, cup, or thermos.
I realized after buying this awesome gadget that my morning mug of herbal tea actually counts towards my daily water intake! The stretchy band makes it easy to switch between cups and bottles.
Ulla
uses a built-in motion sensor to keep track of your sips. If you're running behind, it gives you a gentle reminder to drink up by blinking. This thing helped me triple my water intake in just one day. But don't take my word for it. Customers can't stop raving about how easy it is to stay hydrated with this simple yet ingenious product.
"This tiny little gadget really works!!! I went from drinking ZERO water per day (literally) to 50 oz just because of my Ulla."-
Jennifer Montano