Painting your nails can be such a nice, relaxing activity. And of course, when you've finished, you have gorgeous nails to show for it! But if you're going to invest time out of your day into a DIY manicure and pedicure , you want it to be worthwhile. That means using a good, long-lasting nail polish that'll be chip-free for at least several days.
That's why we put together this list of Amazon's best long-lasting nail polish for you. Faced with a thousand different little bottles in the store, it's hard to know which polish is the best. So, hopefully, this list will help you make the right choice, quickly. Just keep scrolling and take a look at all the options!
We hope you find these products as awesome as we do. Just an FYI: We are a participant in the Amazon affiliate program, and may receive a share of sales from links on this page. Prices on Amazon fluctuate so anything mentioned below might change as soon we publish it!
We hope you find these handy products as awesome as we do. Just an FYI: we participate in affiliate programs, and may receive a share of sales from links on this page.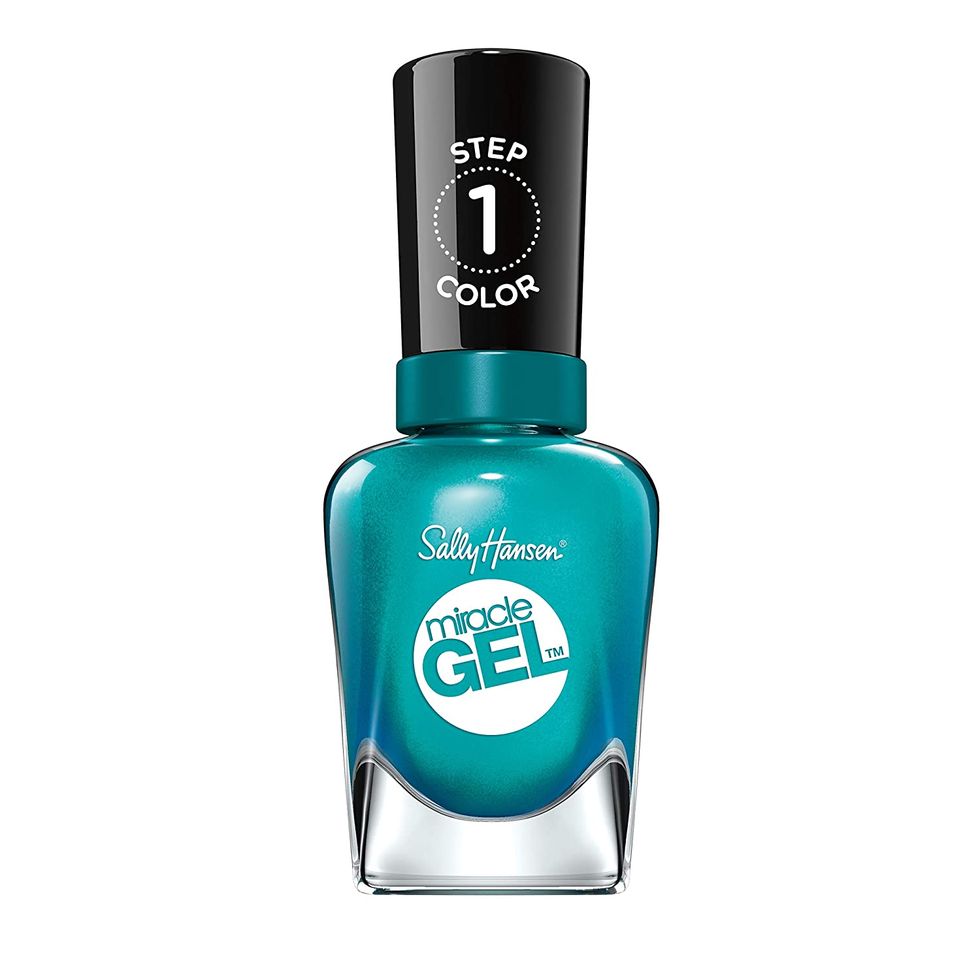 via: Amazon
First, let's look at Sally Hansen's
"Miracle Gel."
This line of nail polish is considered the brand's
ultimate
life-proof and chip-resistant polish, and it comes in a ton of different color varieties. Just apply the color and then a topcoat, and you're all set!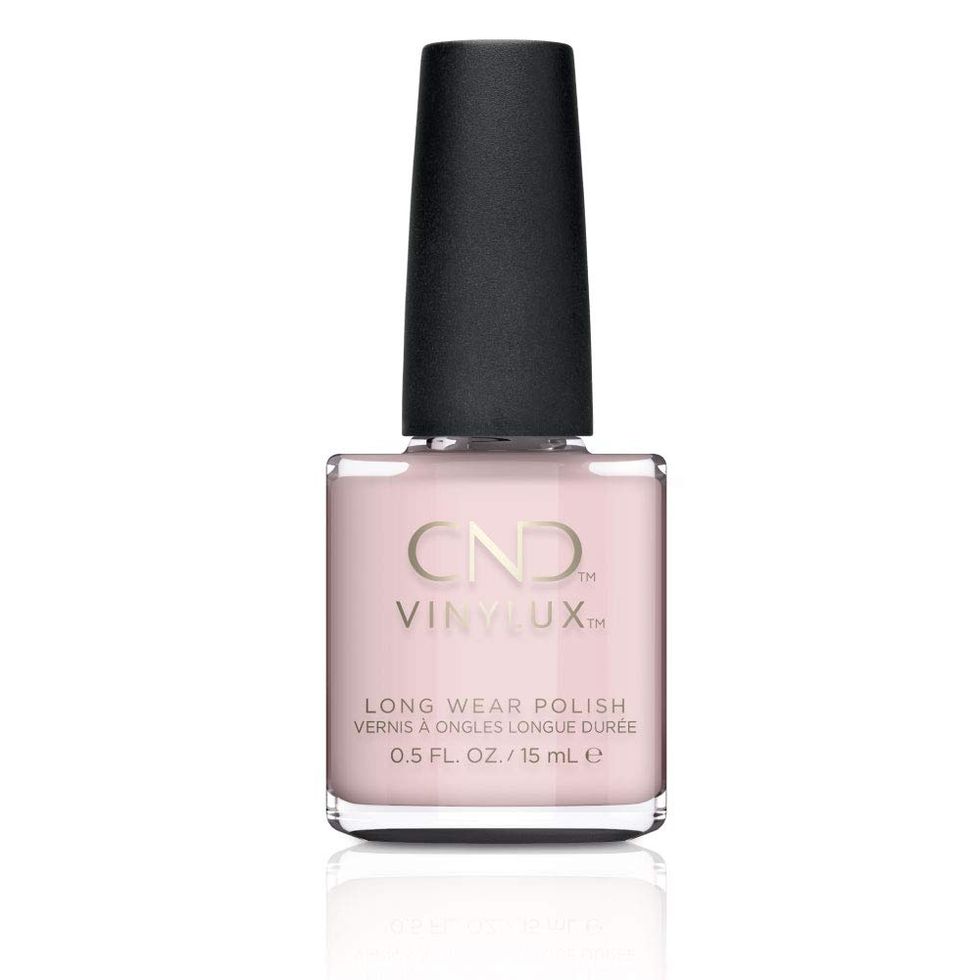 via: Amazon
Another brand of long-lasting nail polish is the
CND Vinylux polish
. This polish is designed to work together with CND's top coat polish, building resistance to chips, and enhancing durability with exposure to natural light over time. Cool, right?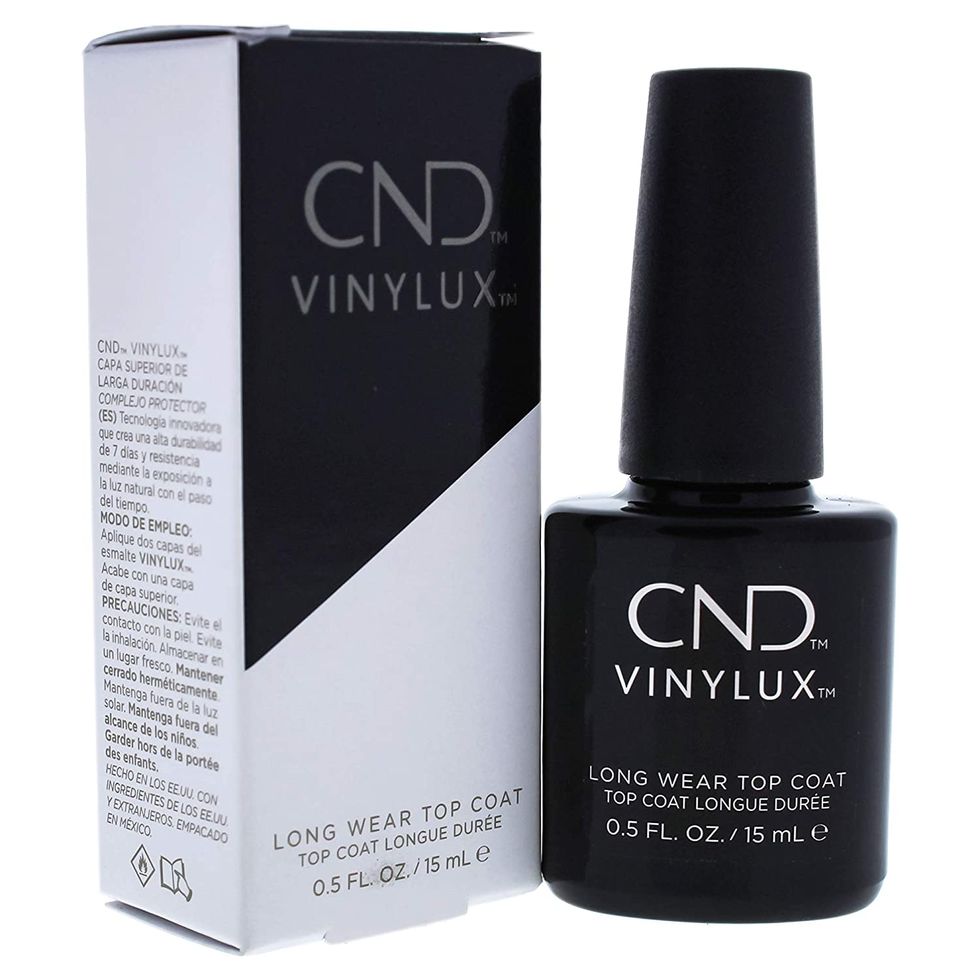 via: Amazon
And speaking of that
CND
topcoat, here's the exact stuff you'll need. Most of us who paint our nails regularly know that a clear topcoat goes a long way to prevent chipping, and since CND's is specially designed to work with its polish, it's even more effective.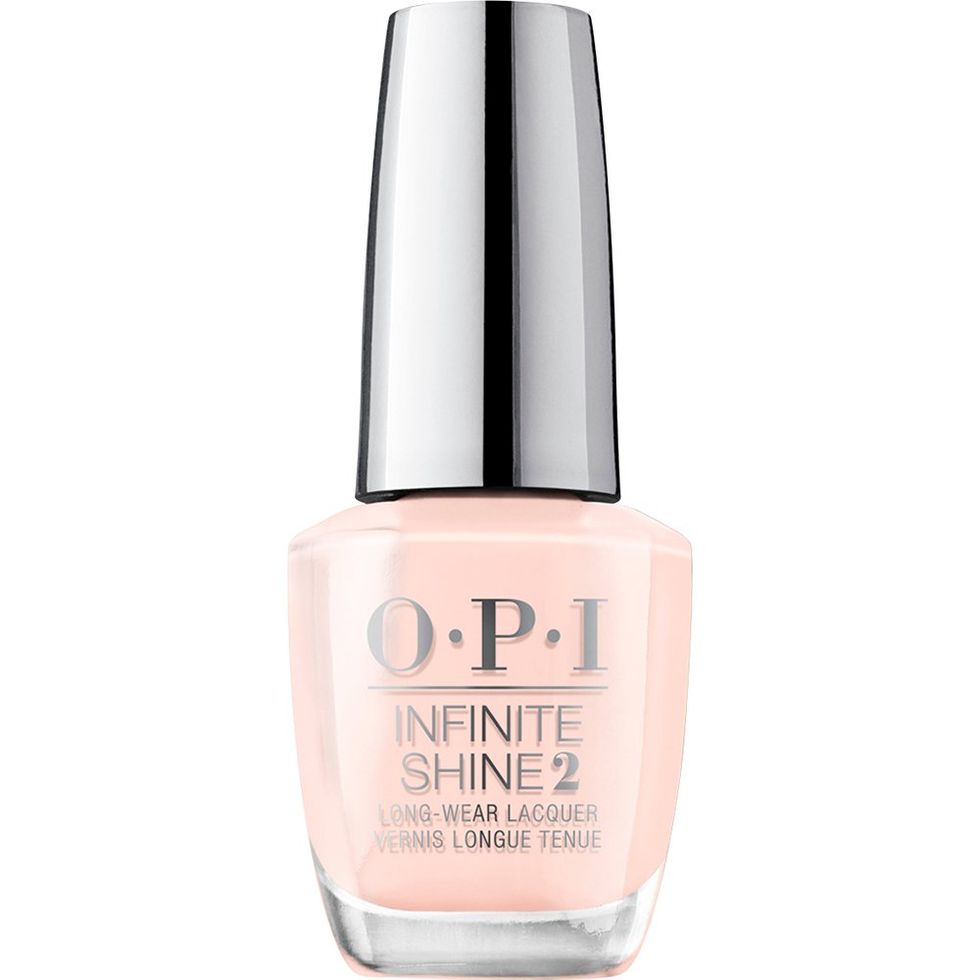 via: Amazon
OPI
is an awesome brand of nail polish, and its Infinite Shine 2 line is designed to last for up to 11 days of beautiful nails. Did you know that OPI was the number 1 salon choice in nail polish worldwide? There's a reason for that!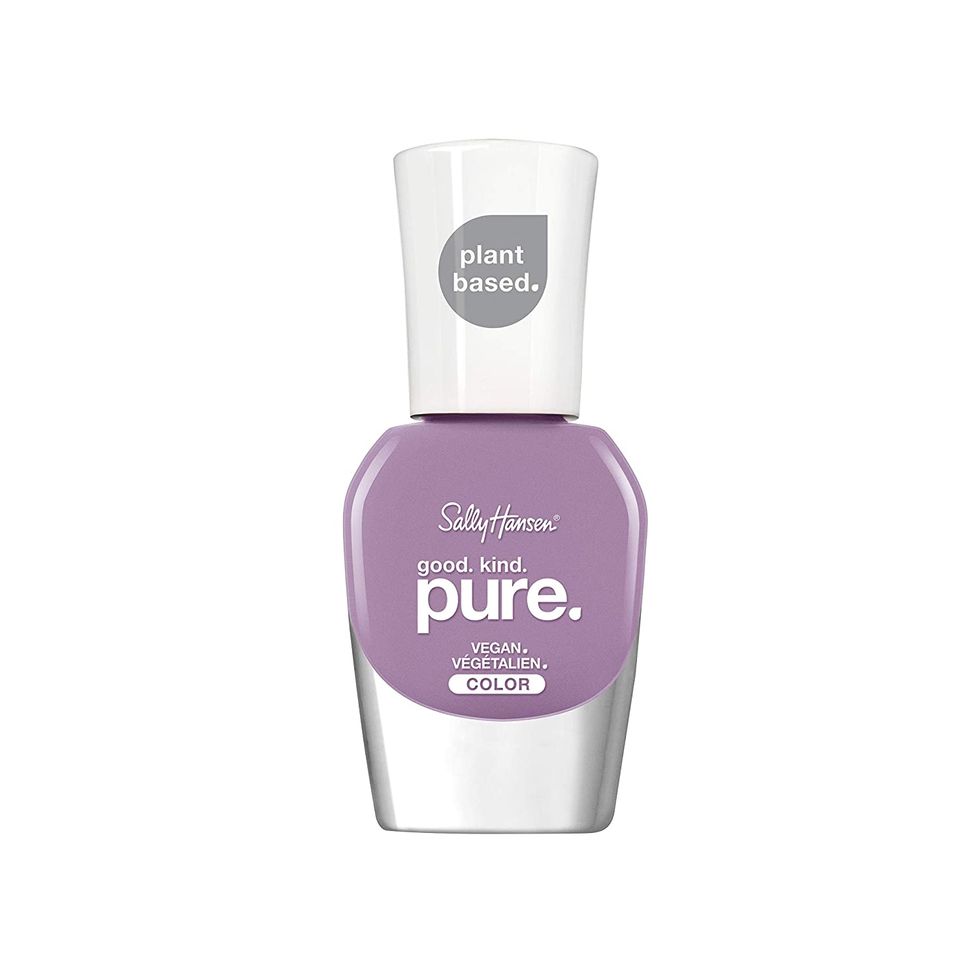 via: Amazon
Here's another
Sally Hansen
brand polish, with a twist; it's completely vegan nail polish! No formaldehyde, acetone, toluene, or any of the other not-so-natural chemicals found in most polishes. This stuff is entirely plant-based and offers a decent range of rich, earthy colors.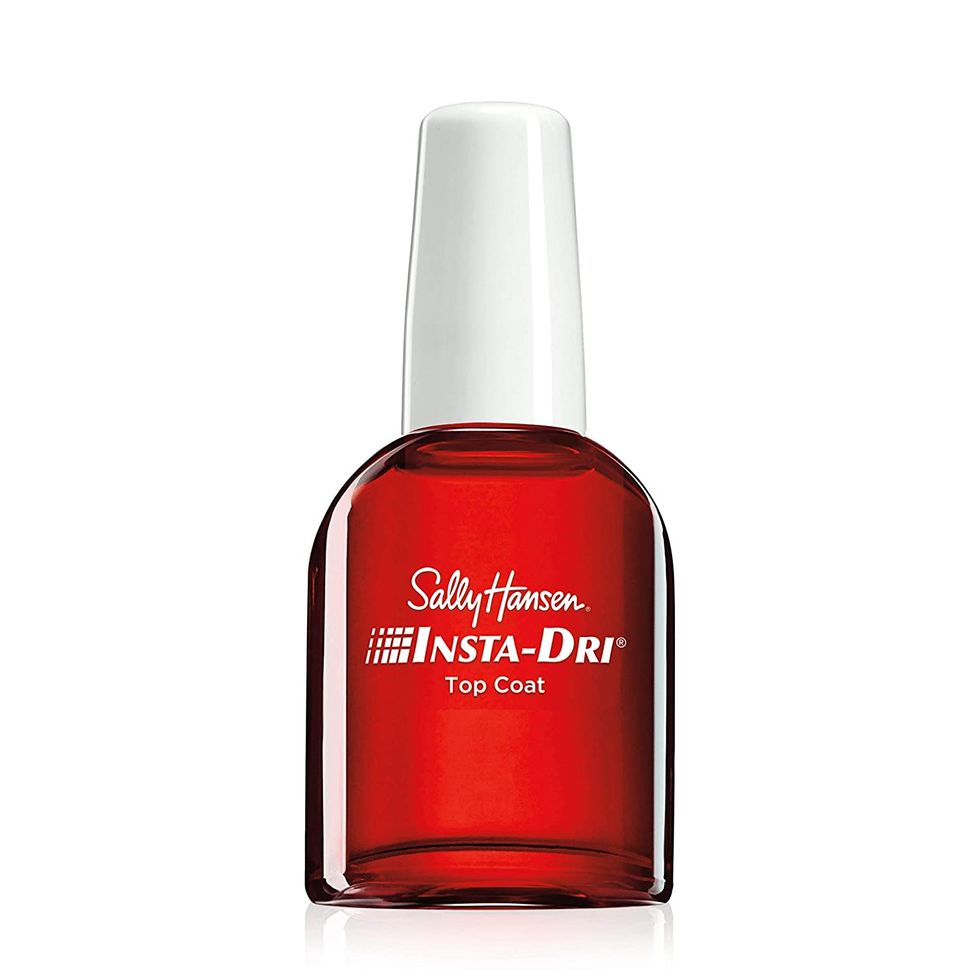 via: Amazon
For either of the
Sally Hansen
products, we listed above, you should also check out their top coat gel. It's designed to dry almost instantly, and with a top coat on your nails, the color is bound to last. Plus, this Sally Hansen topcoat is a steal at $5!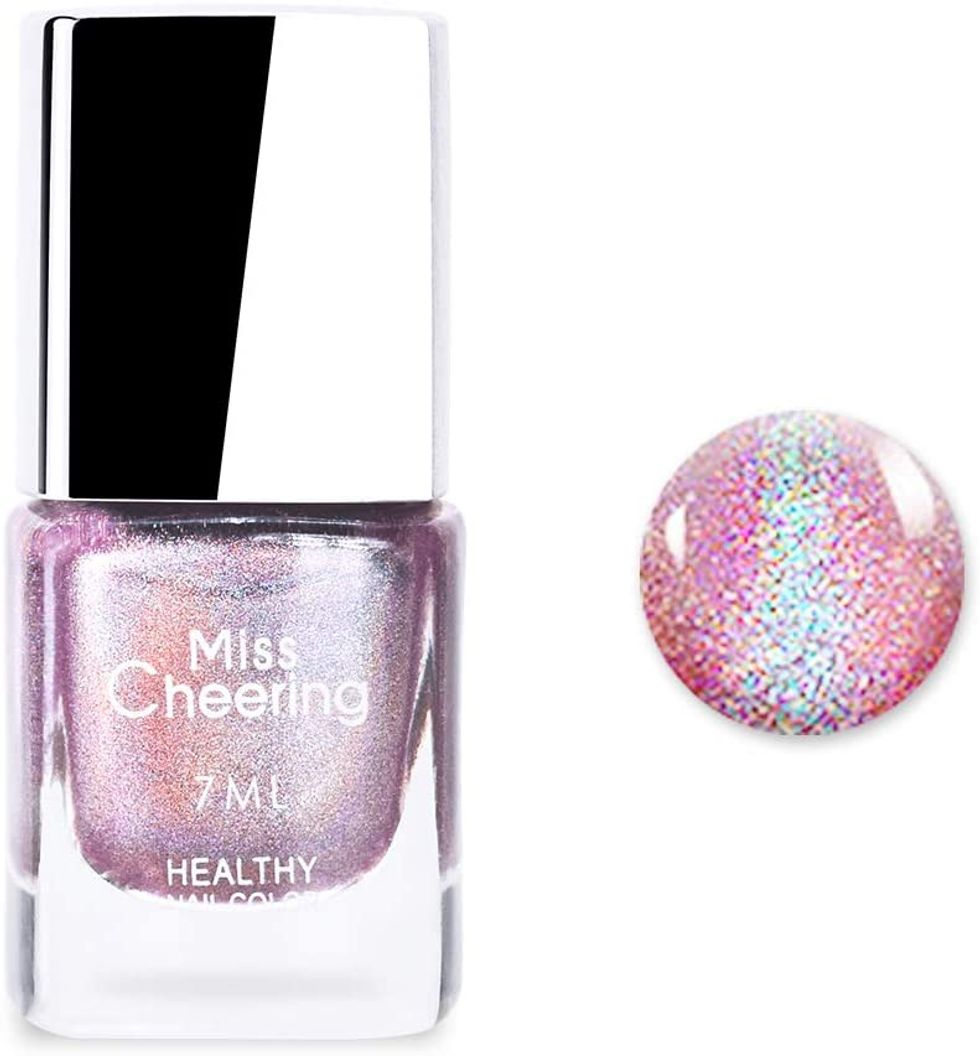 via: Amazon
So maybe you've owned a lot of different nail polishes over the years, but have you ever tried
holographic
nail polish? This polish boasts a high-gloss, high-sparkle shine that puts on a shifting-colors effect based on viewing angles, which means your nails will be gorgeous and fascinating to anybody who looks at them!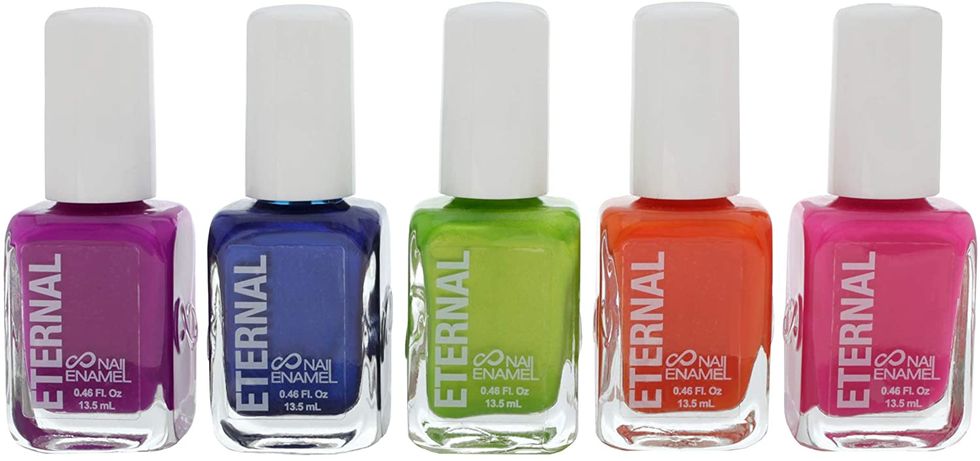 via: Amazon
Not only are there some truly
vibrant colors
in this long-lasting, quick-dry nail polish set, but they're also made with a 12-free and vegan formula! Add to that the fact that this set of 5 nail polish bottles are priced at only $13 (which is how expensive some single bottles are), and you're looking at an awesome deal.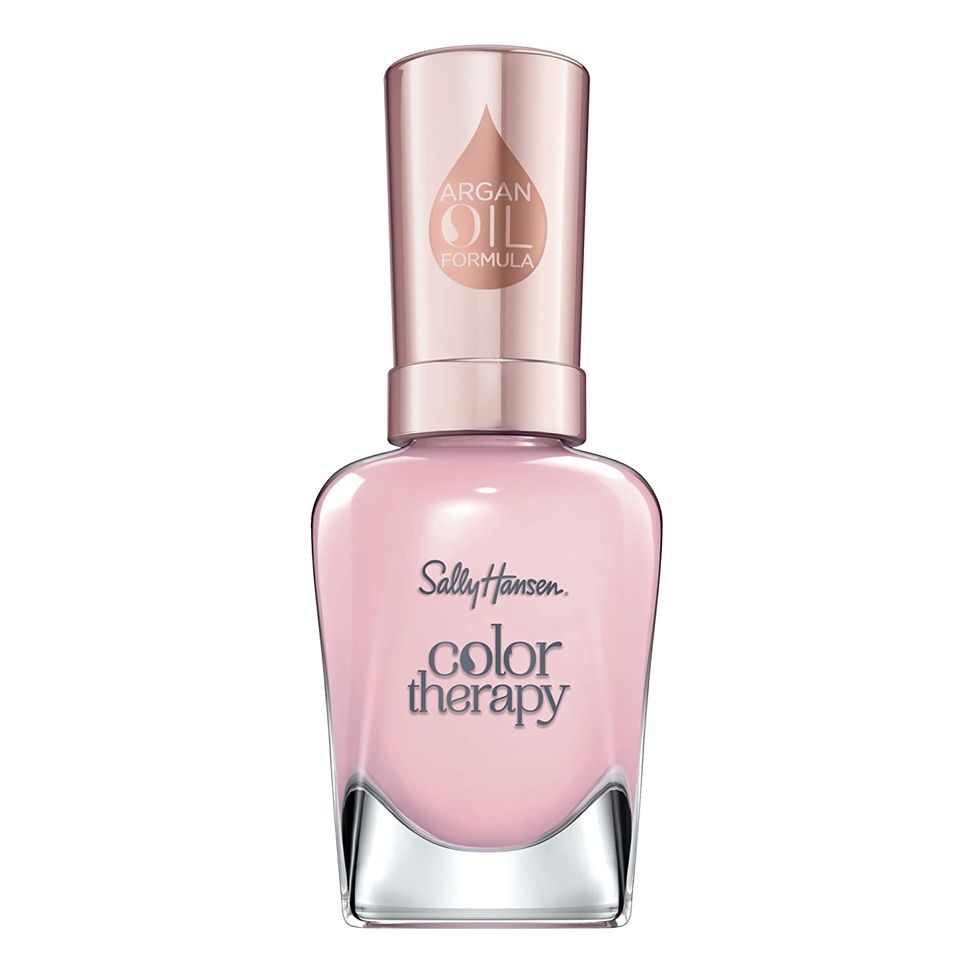 via: Amazon
Okay, one more
Sally Hansen
polish. This one makes the list because not only is it a pretty, long-lasting polish, but it's also designed to be a sort of therapy for your nails! Painting them with this polish treat your nails to a restorative boost, and that's something that not many nail polishes can say.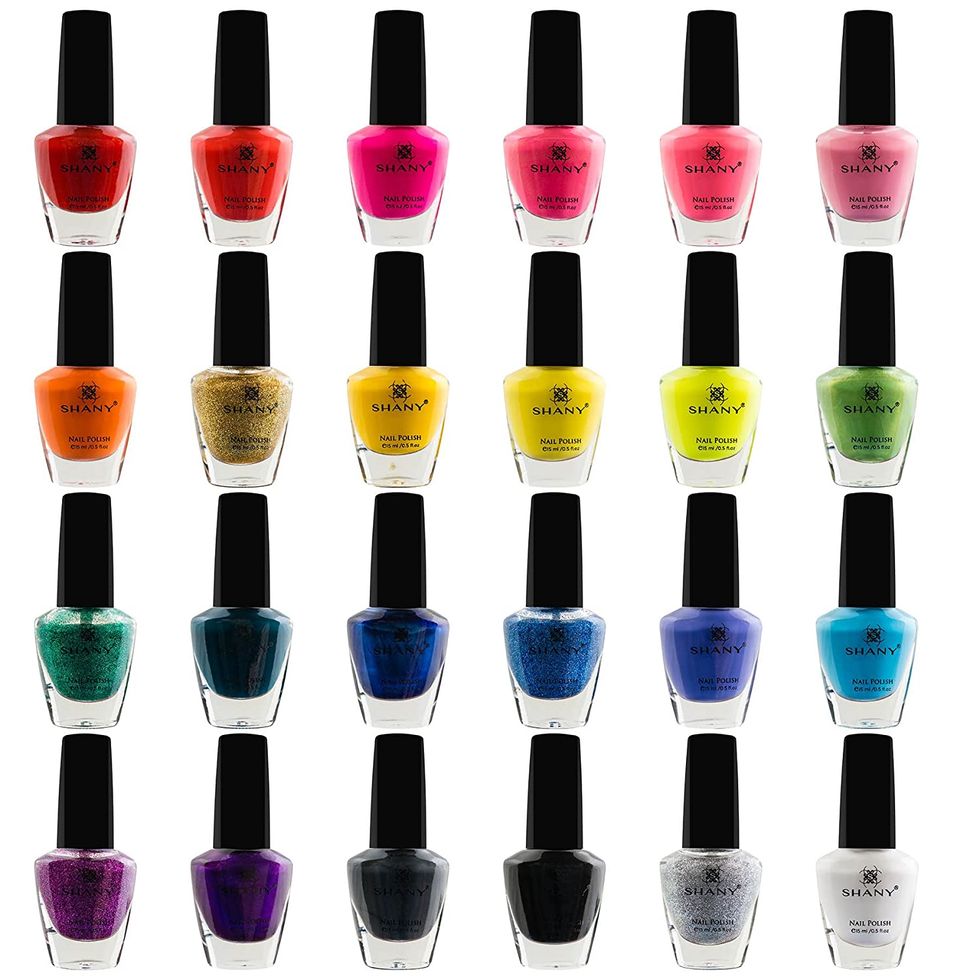 via: Amazon
This vibrant
SHANY
nail polish set comes with a whopping 24 different colors for you to use. It's high-quality, no-crack nail polish that dries quickly once applied, and for best effect, apply a base and topcoat as well. Plus, the whole set sells at $28; when you do the math, that's less than $1.20 per bottle! With any of the above nail polishes at your disposal, you can give yourself the long-lasting home manicure that you deserve.