Just when you thought every neat product had already been invented...
Sony has announced this week, that by March 2020 we will be able to stay cool using a wearable air conditioner. What's that when it's at home, I hear you ask... Well, this new product is a bit of a "does what it says what is on the tin" kind of things. This product will be able to slip into the back of your t-shirt and provide temperature-controlled air.
We can finally say goodbye to sweating through our shirts on those hot office days. Nice one Sony!
A sweat-free 2020.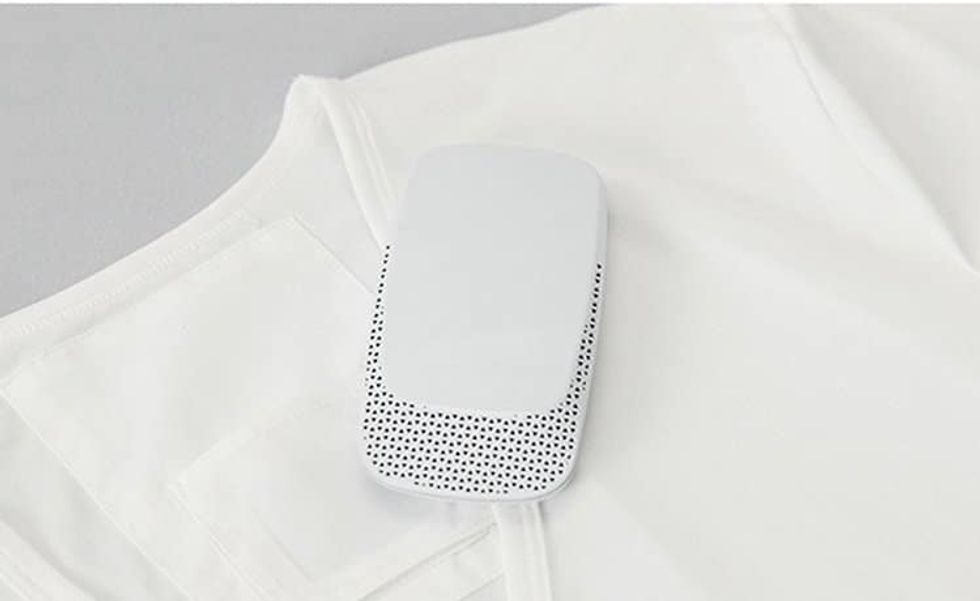 via: mymodernmet.com
This new product design sure looks like the future and why wouldn't it: a sweat-free future is exactly what it represents.
There's no place for sweat in the modern world.
Whether you've got to give an important presentation or you're meeting the in-laws for the first time, sweat is a giveaway of nervousness - and yet it can occur simply because we're a little hot under the collar.
With temperatures on the rise...
You could say this new wearable air conditioner is a product much needed in the modern world. We live in an age of uncertain climatic change and a product like this may well become a staple for every American.
The product went into development thanks to crowdfunding efforts.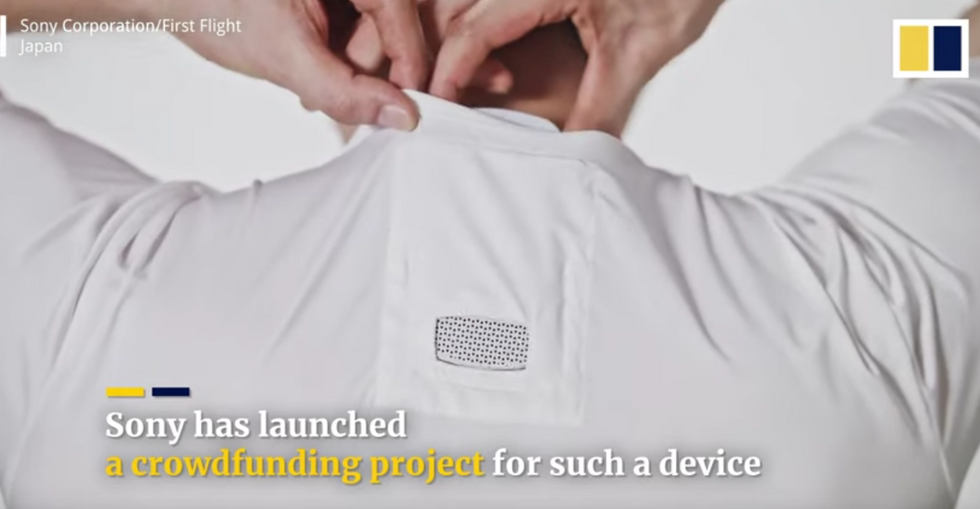 via: YouTube/ South China Morning Post
Sony started a
crowdfunding campaign
to get the "Reon Pocket" device off the ground. After announcing the "First Flight" project the campaign quickly garnered interest and raised the $600,000 to get the wheels turning.
Believe me, you're not dreaming.
The people at Sony may work in a dream factory but this invention is very much real and will indeed be hitting stores in March 2020.
How does it work?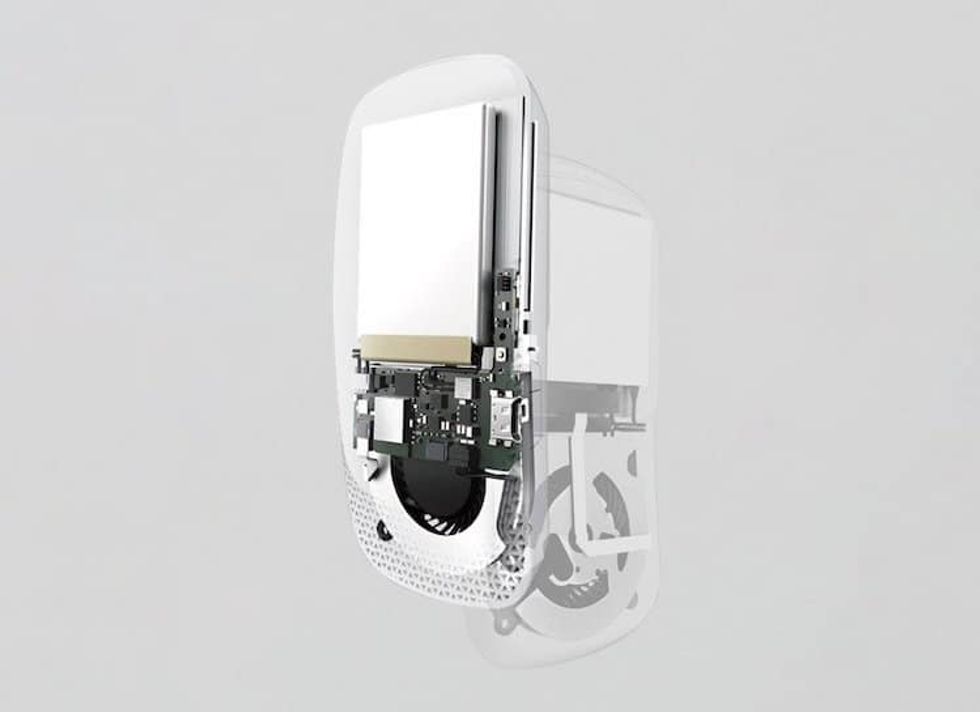 via: mymodernmet.com
As you can see, this design is pretty technical. If you were expecting some kind of mini fan mechanics tied into your t-shirt you are very much mistaken.
Whilst the invention of the electric fan was groundbreaking...
We can do much more in terms of cooling technology now. Sony is planning to use a technology known as the "Peltier effect" which silently produces heat or cooling air through the medium of electrical currents.
Don't worry, your clothes won't catch fire!
I know, I know, as soon as someone says "electrical currents" and "attached to your clothes" in the same context your bound to think of the potential fire hazard with the product. Rest assured, the good people at Sony have put in special measures to ensure their will no risk of your clothes coming in to contact with the electrical currents. The casing of the product will be fire resistant and many tests will be done before the product reaches the market to ensure optimal safety.
You will be able to control the temperature using your cellphone.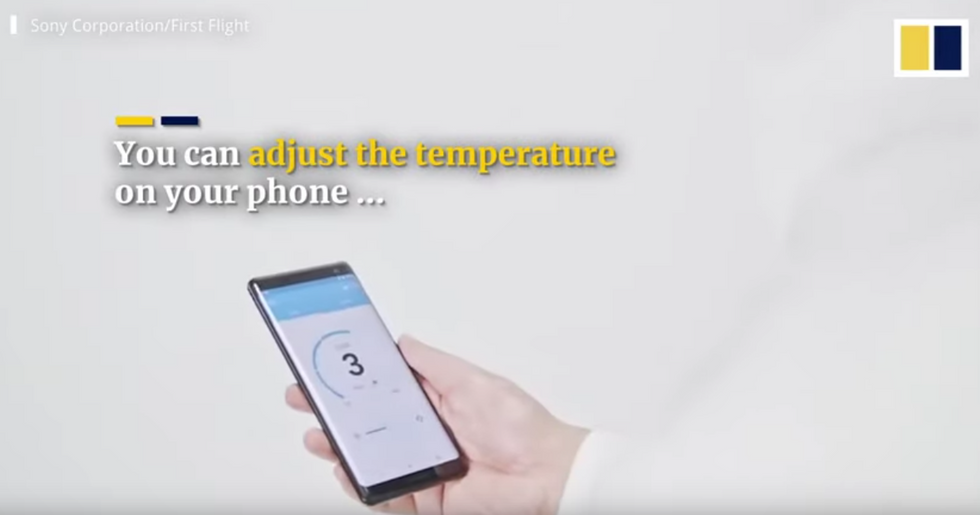 How discreet is it exactly?
It won't come down to a toss-up between being sweaty or looking as though you've got a hunch back... The air-conditioning device really will be discreet. Its slight design means that it will be unnoticeable under any shirt.
Big things in small packages...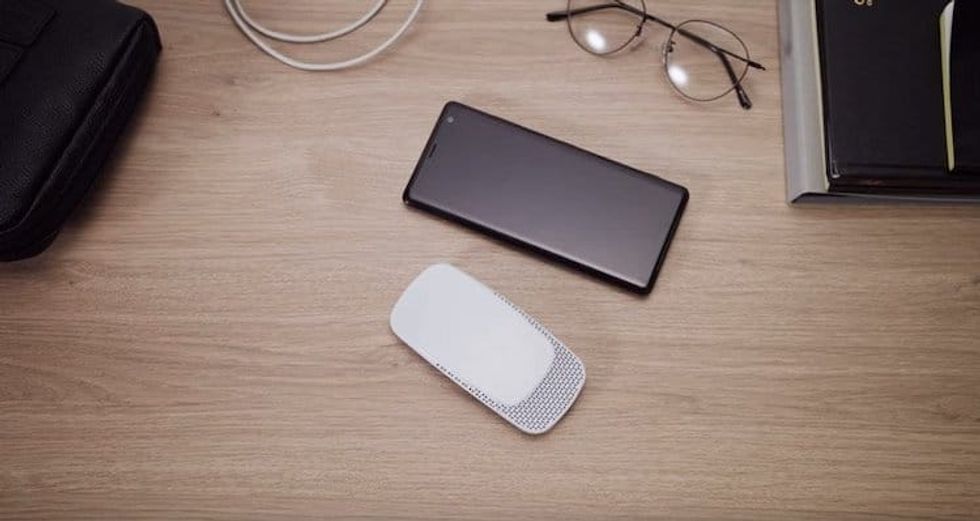 via: mymodernmet.com
Smaller and more light-weight than your average smartphone, the
Reon Pocket Air-Conditioner
provides the comfortable and discreet style you would want from a built-in air conditioner. Sony has said that the device will weigh no more than 3 ounces (85 grams) - which to put in perspective, is a little bit lighter than a deck of playing cards.
How much is one of these gonna cost?
Now, I realize you can get a handheld fan for a couple of dollars but this new product will provide complete temperature control and really lower the risk of sweating. It's a worthy investment for anyone that's inclined to swear a fair bit. When the Reon Pocket Air- Conditioner comes onto the market in March 2020, Sony is estimating that the device will retail at $115.
Don't forget about the winter months...
Not only will this product keep you cool during the hot summer days, but you will also be able to raise the temperature in the winter months and stay toasty through the chiller season. No more shivering in sub-zero temperatures! With this device, you will be able to moderate your temperature wherever, whenever.
Battery-life.
One glitch I've found with this device is that it has pretty low battery life. The air-conditioner has a two-hour battery life meaning if you wanted a full day of temperature control you would need to recharge it every couple of hours.
Still, The Sony Reon Wearable Air- Conditioner is ground-breaking...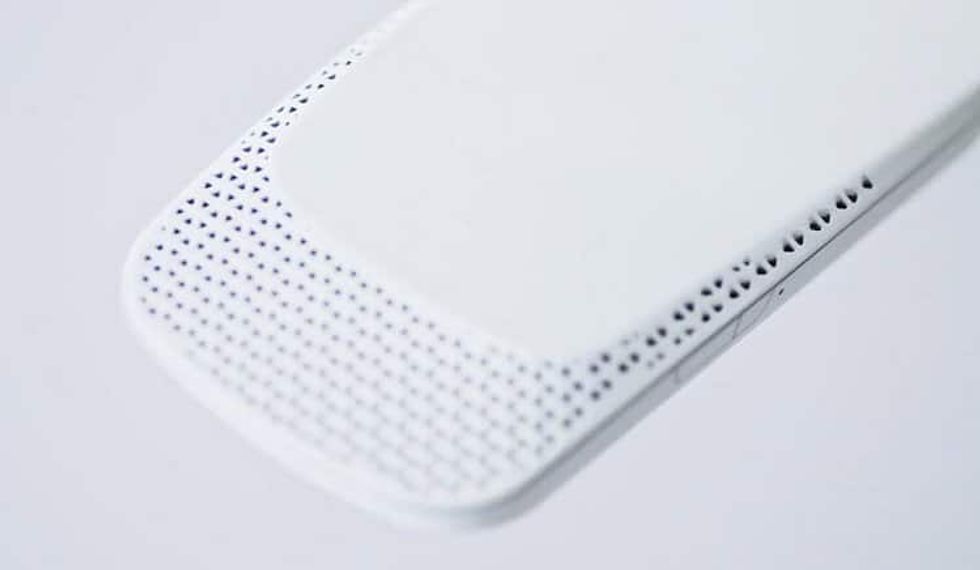 via: mymodernmet.com
I feel like this product is just the tip of the iceberg. Give it another few years and all of our clothes will be fitted with portable air-conditioners. Humans will no longer feel the effects of freezing temperatures or be victim to the perils of baking hot days. What a time to be alive. Check out a preview of the product in action right
here.
We hope you find these products as awesome as we do. Just an FYI: We are a participant in the Amazon affiliate program, and may receive a share of sales from links on this page. Prices on Amazon fluctuate so anything mentioned below might change as soon we publish it!